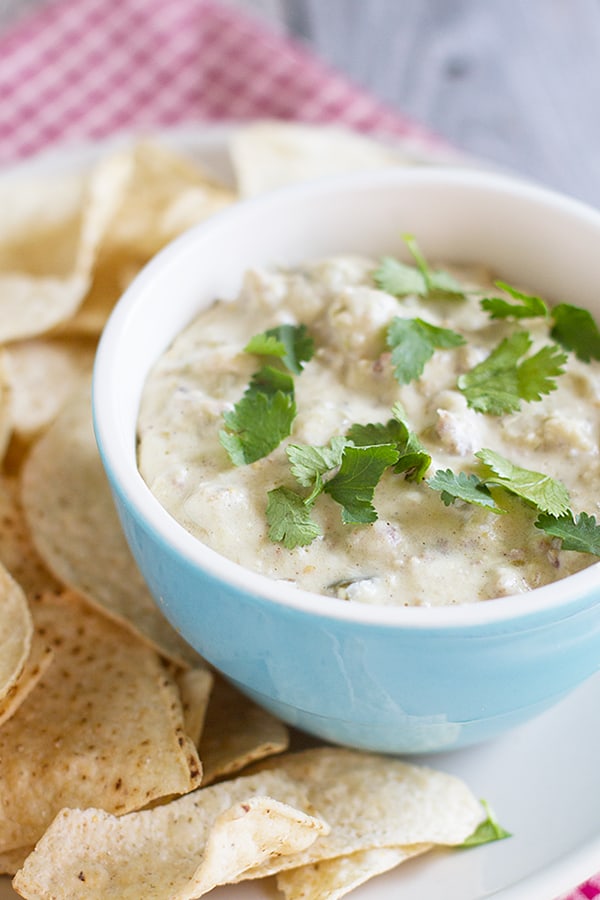 I'm back at the Better Homes and Gardens Delish Dish blog today, sharing another slow cooker recipe!!
You all know I'm crazy about a good dip recipe, so it's only natural that I chose to do a slow cooker dip. Add in a little bit of green chile and lots of cheese – you know I'm going to love it!!
Head over to the Delish Dish blog to check out this Slow Cooker Queso Verde Dip. It's a winner!