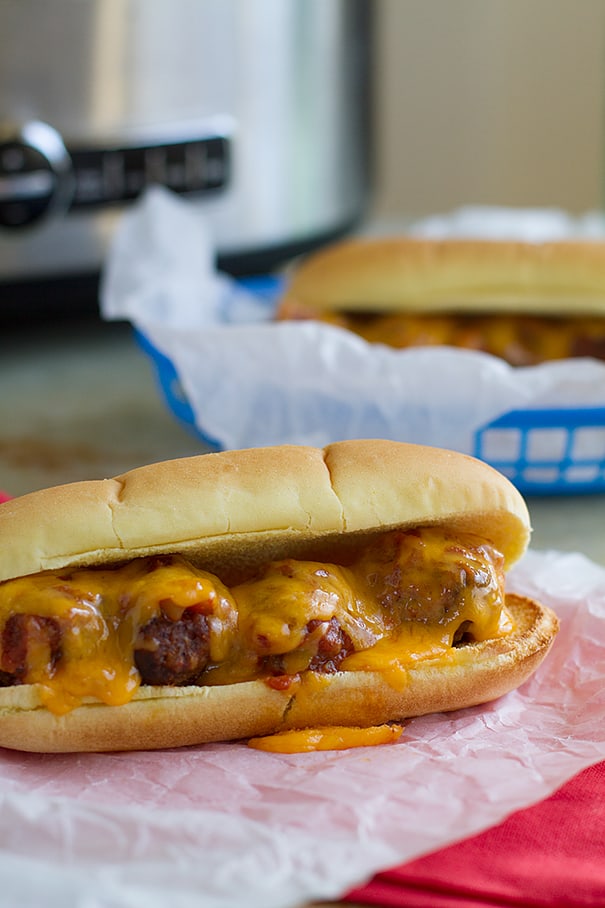 It is my last guest post on the Better Homes and Gardens blog, Delish Dish. I've had so much fun taking 4 of their recipes and remaking them, and they were all so delicious!!
Today's recipe is one of my favorites from the month. These meatballs are a little more labor intensive than your typical just dump everything into your slow cooker recipes, but believe me – they are worth it. Plus, it's a fun way to change up cheeseburger night!!
To get the recipe for these Slow Cooker Cheeseburger Meatball Sandwiches, head over to the Delish Dish blog. And in case you missed any of the other recipes this month, make sure you check out the Slow Cooker Chicken Paprikash, Slow Cooker Queso Verde Dip, and Slow Cooker Triple Chocolate Peanut Butter Pudding Cake.