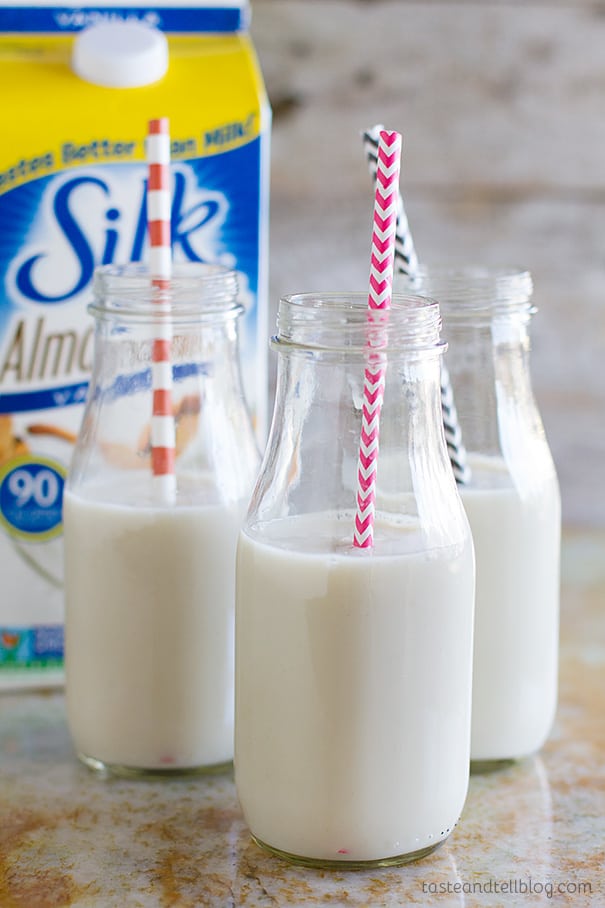 So – my kids love chocolate milk. They are kids, after all, and I think that's a pretty common occurrence among children. But my problem is that I can't get them to drink anything but chocolate milk. They are water drinkers, but regular milk? Not so much. Every once in awhile I give them a glass to see if they will drink it, but it's always a no go.
So when the folks at Silk asked if I'd like to take the challenge to see if I could convert my kids to Silk Vanilla Almondmilk, I definitely wanted to take the challenge! My kids really are good about at least trying something new, and they will always give me their honest feedback. (Gotta love kids!)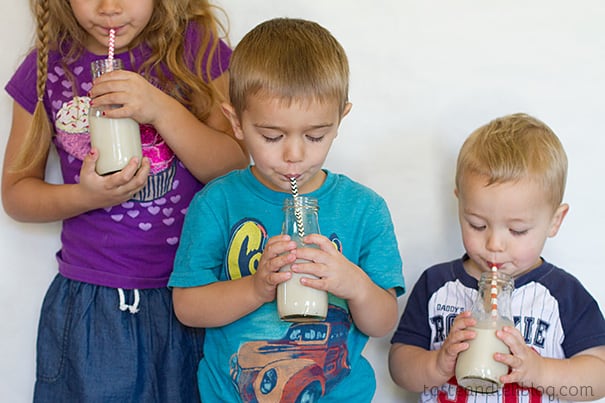 I have used Silk Vanilla Almondmilk in smoothies for quite some time, but I had never given them almond milk to drink. I told them that I wanted them to try something new to drink, and they were all pretty excited. But when I handed them their glasses, I think they thought I was trying to trick them with regular milk.
But this is not regular milk, and smiles spread across their faces when the took their first sips. Especially Camden. I couldn't even pull that glass from his hands – he wanted to just sit there and drink the glass to the bottom. And he did!!
I love that I can feel better about giving them Silk Vanilla Almondmilk than I do with chocolate milk. Only 90 calories per serving, and it's non GMO verified. And while my kids don't have any food allergies, it would be great for kids with dairy, gluten or soy allergies.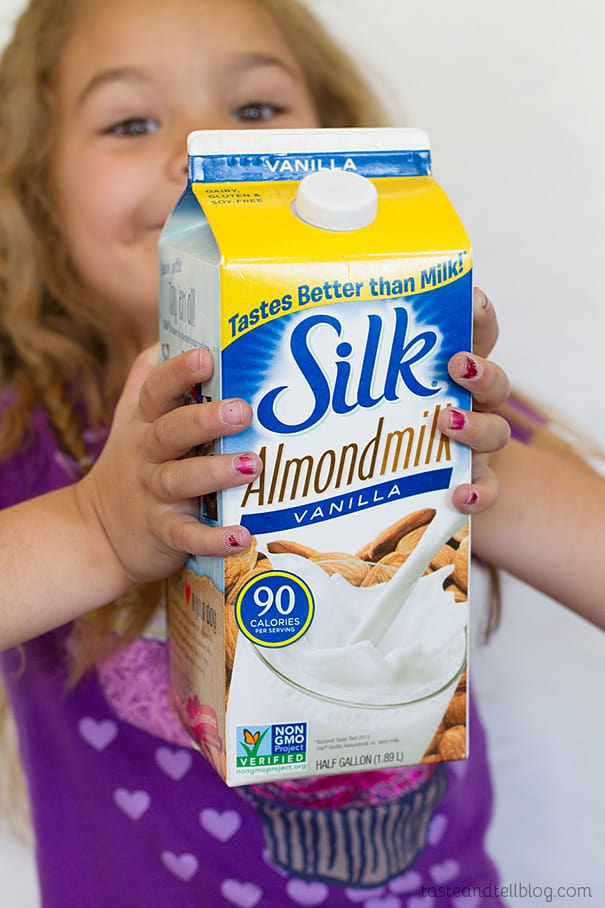 And today is your lucky day! You can take the Silk Almondmilk taste challenge. Sign up for Silk's enewsletter, and you'll get a coupon to try Silk for free! Plus you'll have the chance to win awesome prizes each month.
We have been converted!!
This conversation is sponsored by Silk. The opinions and text are all mine.