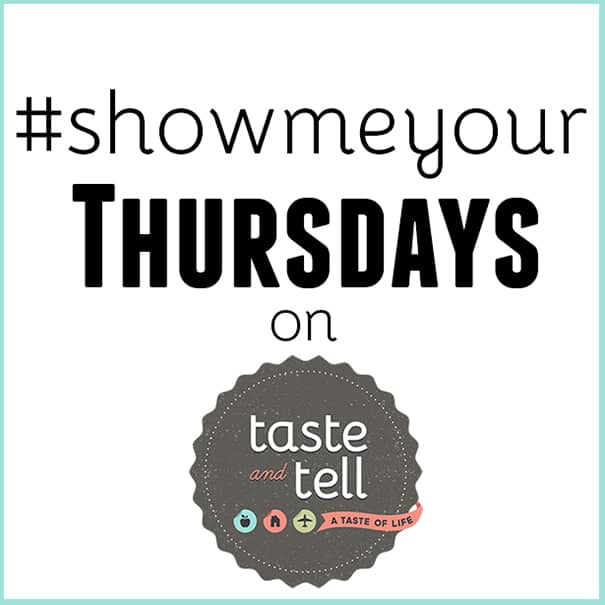 I literally just had this idea about an hour ago, and I decided to go with it. Call me crazy!!
One thing I want to do in 2014 is to be more active on Instagram. As a blogger, social media can be stressful and, well, let's face it – work. But Instagram is kind of different. I love sharing through Instagram, and I love getting a look into other people's lives.
Since I'm a work at home mom, sometimes I feel like I really don't have anything to Instagram about. That peanut butter sandwich the kids had for lunch? That we are watching Despicable Me 2 for the 4th time this week already? Sometimes I feel like I need a little bit of help. I've joined in the Instagram photo a day challenges before, but I usually fizzle out at about day 10 or 11.
But what if we had a fun, once a week prompt? And since Instagram is all about getting a peek into other people's lives, this is all about show and tell!! I want to do a wide variety of "show me" ideas – not just food, not just family – just all about life!!
I hope you all follow along and play along. Otherwise this might fizzle out after a few weeks because I feel dumb that no one else is playing. 😉
So every Thursday, watch my Instagram feed for a new prompt. Make sure you are following me (tasteandtell), and tag your photo #showmeyour. Post anytime throughout the week – not just on Thursdays!! You don't have to be a blogger – anyone can play. Can't wait for you to join me!!