Savour – Utah food truck making fresh, homemade food, specializing in sliders with seasonal ingredients.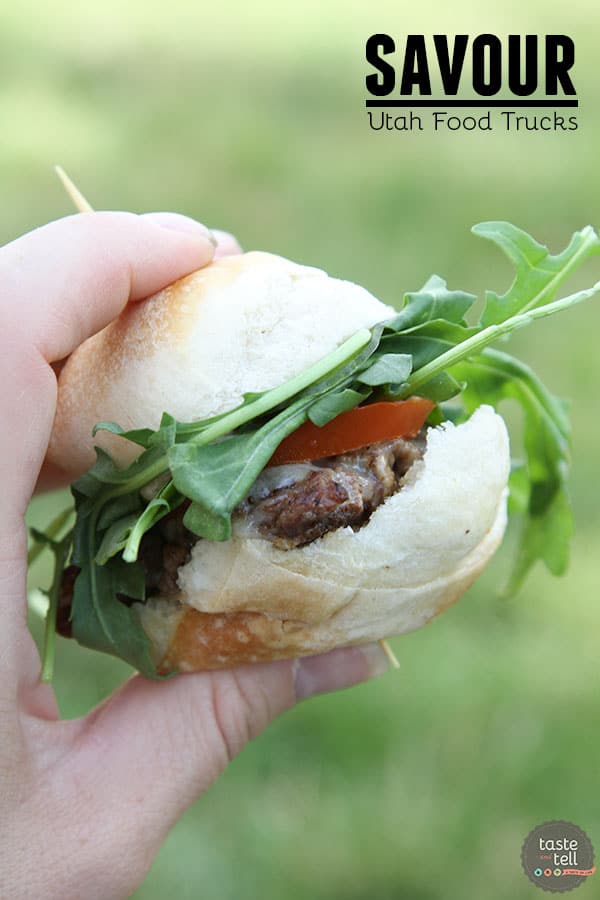 I think that my least favorite part of operation "visit every food truck in Utah" is that it means usually eating at a food truck once and then moving on. Because some of these food trucks? I could eat at regularly. Like today's truck – Savour.
I actually tried Savour for the first time about 6 months ago. It was cold out, and I'm so grateful for these Utah food trucks who serve year round, despite the frigid weather. My husband, kids and I went to a round up, and I saw Savour there. After reading their menu, I had to try it. And I fell in love with their little sliders with the perfect buns and their truffle fries.
Savour is a regular at the food truck round up we have been going to every week, so I was glad to have the chance to try them again. Their sliders change seasonally, which I actually really love, because they seem to have something new on the menu quite often. It's a great way to get people to keep coming back! I do think that their signature slider – The Wife – remains a staple on the menu, along with the truffle fries.
The thing that made me run to their truck that day, though, was their "Because We Felt Like It" special – the Mohave Dog. You all know I have a weakness for hot dogs, and after seeing that baby on Instagram, I knew that I had to have that dog. (I actually even texted my husband I was so excited – I think he thought I was losing it to get so excited about a hot dog!!)
I decided to go for broke and pretty much ordered the whole menu that day. While I was waiting for my food, I realized that the only thing I didn't order were the zucchini fritters, and I almost went up to add them to my order just so that I could say that I ordered the whole menu!!
Everything was so good. On their website, they say that everything is homemade – and I don't know if that means they make the buns from scratch, but their buns are my idea of the perfect burger bun. They are sturdy enough to hold the burger, but still tender while having the perfect amount of chew. I am a believer that a bun can make or break a burger, and their buns definitely make the burger. The truffle fries were just as good as I had remembered, and the stuffed mushrooms were pretty amazing, too. The hot dog was stuffed – and I loved all of the flavors that it was topped with. The sauce did make the bun fall apart a bit, so it was pretty messy to eat, but that didn't stop me from eating every bit of that hot dog, with sauce running down my arms. #totallyworthit My only regret is not ordering another before they took it off the menu.
Savour seems to be pretty active at the Utah county food truck round ups. To find out where they are going to be next, follow them on Facebook or Instagram.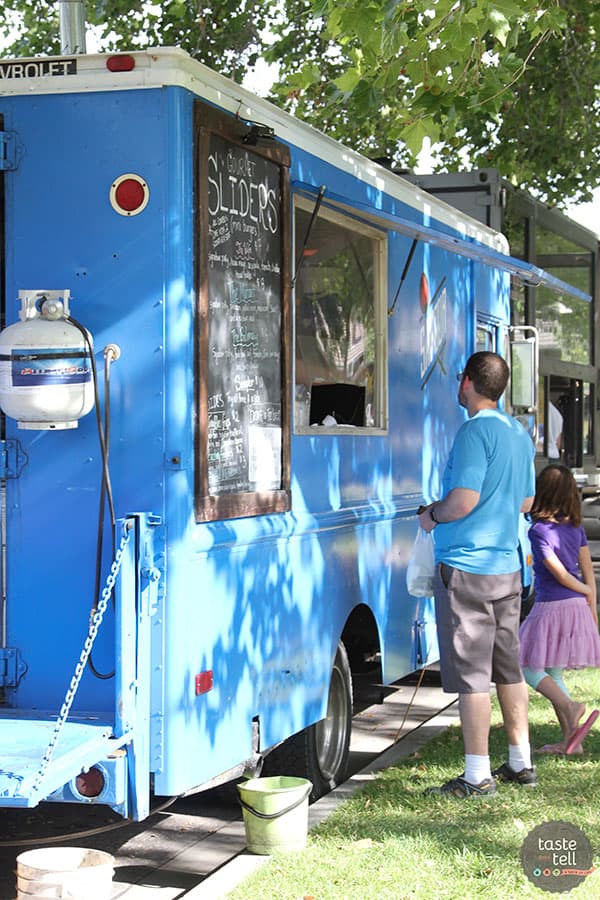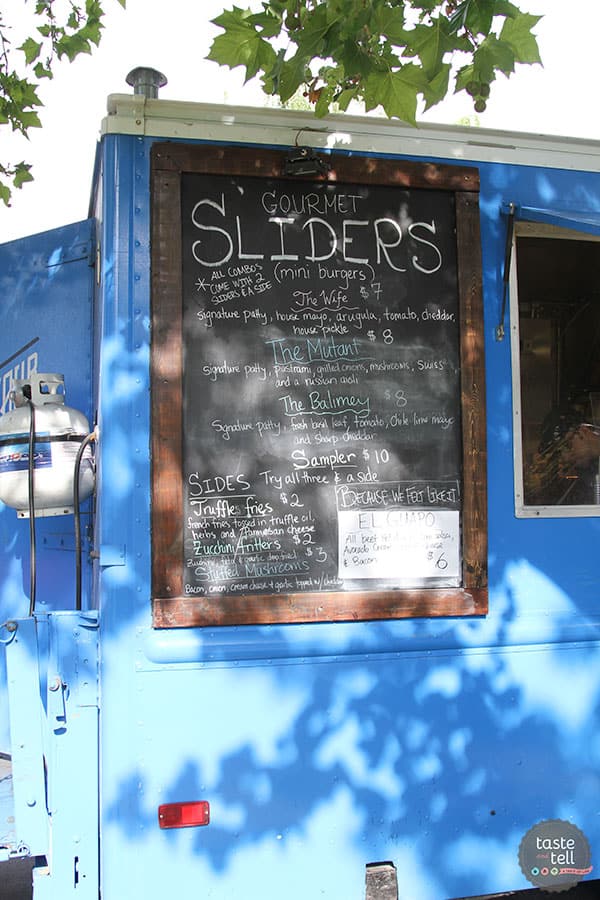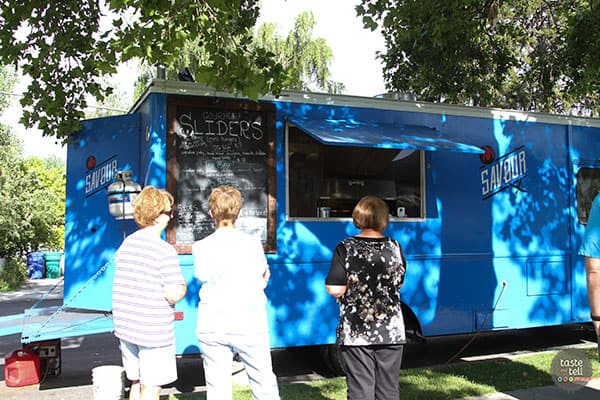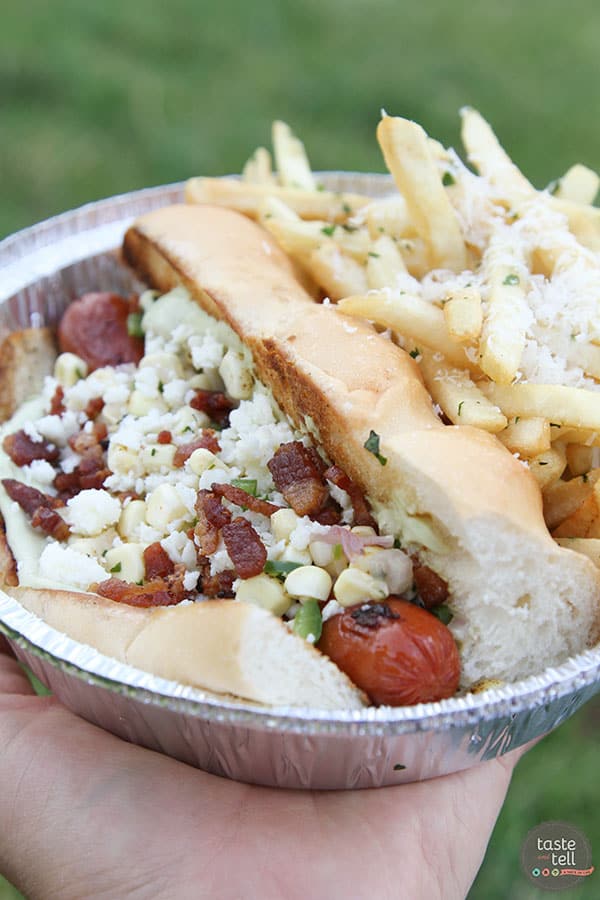 Mohave Dog – butter toasted roll, grilled hot dog, roasted garlic avocado crema, jalapeño corn relish, cotija cheese, and crumbled bacon.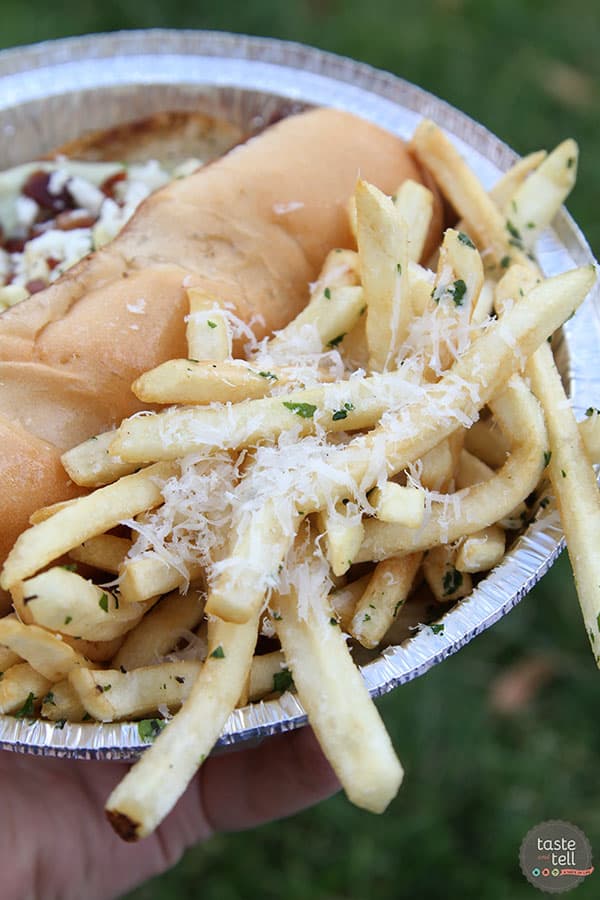 Truffle Fries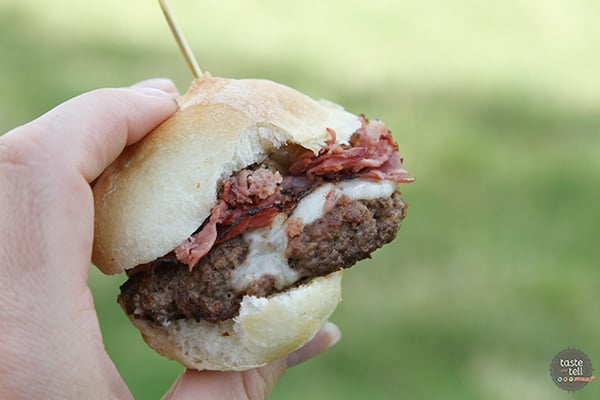 The Mutant – signature patty, pastrami, grilled onions, mushrooms, swiss cheese and a Russian aoili.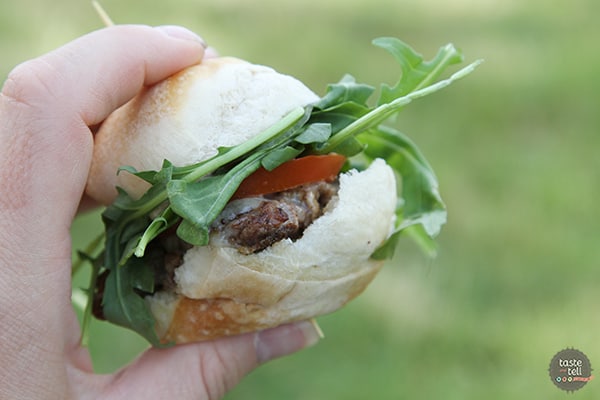 The Wife – signature patty, house mayo, arugula, tomato, cheddar, house pickle.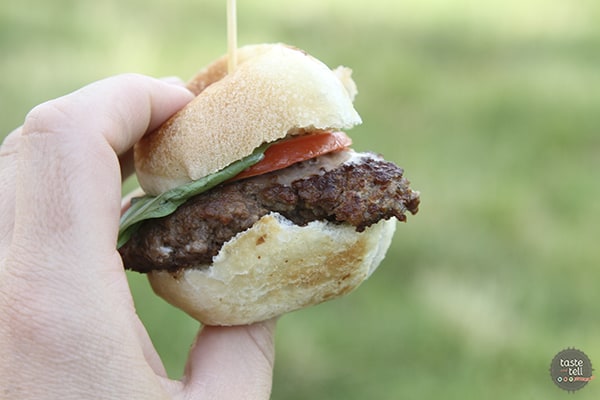 The Balimey – signature patty, fresh basil leaf, tomato, chili lime mayo, sharp cheddar.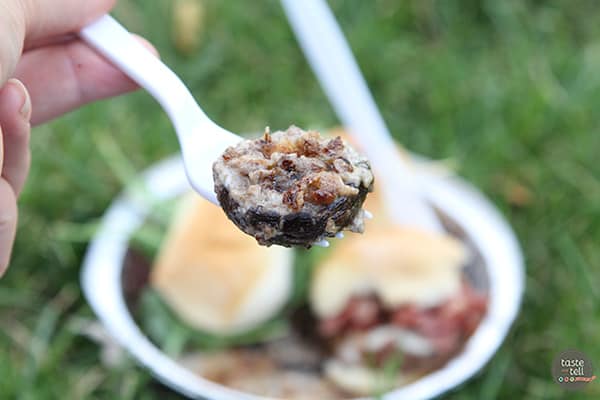 Stuffed Mushrooms – stuffed with bacon, onion, cream cheese and garlic and topped with cheese.
Follow my travel board and never miss any eats or adventures while I'm out and about!
Follow Taste and Tell's board Taste and Tell – Travel on Pinterest.