Change up your Thanksgiving side dish with these corn muffins full of sausage and fresh cranberries.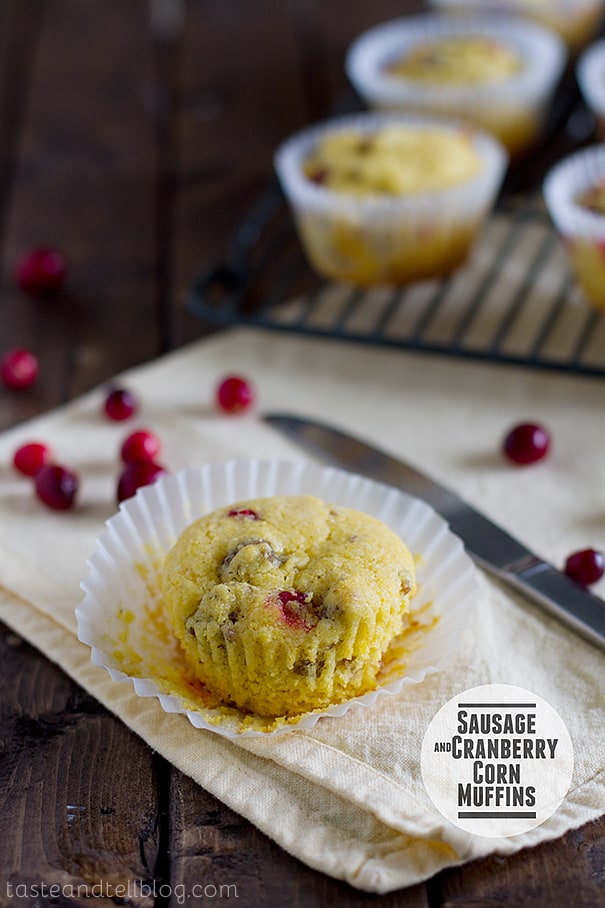 This post has been created in partnership with Jones Dairy Farm.
Growing up, I was never really a fan of cranberries. Maybe it's because you initially expect sweet (they are a berry, after all), but instead you get tart. But somewhere along the line, I have become completely obsessed with them.
Thank goodness, too, because once November strikes and all talk goes to Thanksgiving, you know the cranberry will be mentioned more than a time or two.
How about a few fun facts about the humble cranberry? Did you know that Wisconsin cranberry growers produce enough each year to feed every man, woman and child in the world with 26 cranberries? That is a whole lot of cranberries!! You always see photos of cranberries in water, but they actually grow on vines in marshes. The berries have a pocket of air inside them, so when it is time to harvest, the fields are flooded, which makes the berries float to the top of the water, which helps in the harvesting. And did you know that the state that produces the most cranberries in the US is Wisconsin?
Also coming from Wisconsin – Jones Dairy Farm. We have already talked about how much I love the Jones Dairy Farm products, and I'm here with another recipe featuring one of their fabulous products – their bulk sausage. There are no added preservatives, no MSG, and it is even gluten-free certified. This is easily my favorite bulk sausage.
My favorite stuffing recipe combines sausage and cranberries, so I thought – hey, why don't I turn it into muffins, instead? I love cornbread and corn muffins, and the addition of the sausage and cranberries truly makes these scream Thanksgiving. Now, I'm not saying you need to get rid of the Thanksgiving stuffing, but these muffins would definitely be perfect for serving alongside!!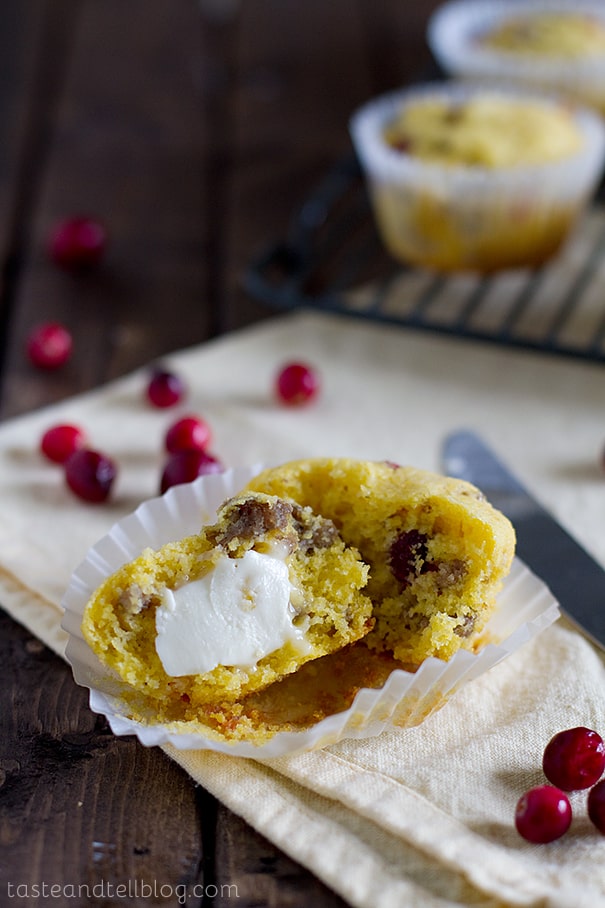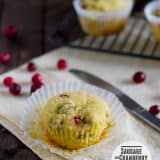 Sausage and Cranberry Corn Muffins
---
Prep Time: 15 minutes
Cook Time: 28 minutes
Total Time: 45 minutes
Yield: 18 muffins 1x
Description
Change up your Thanksgiving side dish with these corn muffins full of sausage and fresh cranberries.
---
Scale
Ingredients
1 roll (12 oz) Jones Dairy Farm All Natural Pork Sausage
1 1/4 cups cornmeal
3/4 cup all-purpose flour
1/3 cup sugar
2 teaspoons baking powder
1/2 teaspoon salt
1 cup buttermilk
1/4 cup vegetable oil
1 egg, beaten
1 cup fresh cranberries
---
Instructions
Preheat the oven to 350F. Line 18 muffin tins with paper liners or spray with nonstick cooking spray.
In a medium skillet, cook the sausage until browned and cooked through, breaking it up as it cooks. Set aside.
In a large bowl, combine the cornmeal, flour, sugar, baking powder and salt. In another bowl, combine the buttermilk, vegetable oil and egg. Add the wet ingredients to the dry ingredients and stir just until combined. Add in the cooked sausage and the cranberries and stir to combine.
Divide the batter evenly between the prepared muffin cups. Bake until the center springs back when lightly touched, 18-20 minutes. Serve warm.
More Ways to Change Up Your Thanksgiving Side Dishes: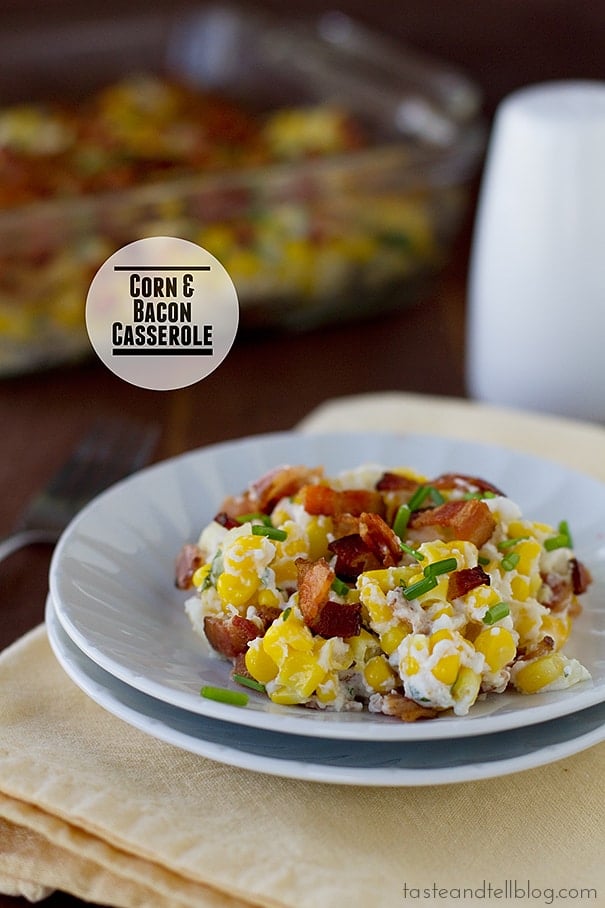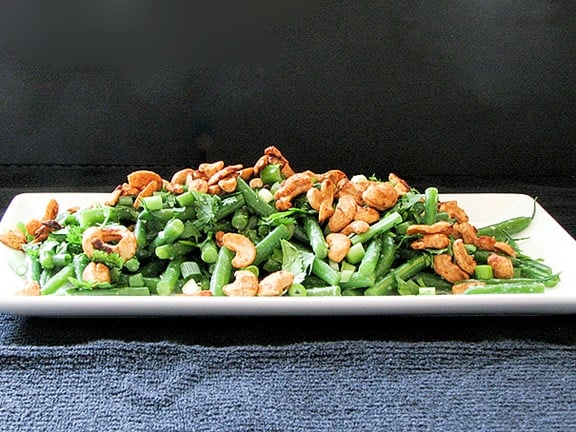 Fresh Green Bean Salad with Asian Dressing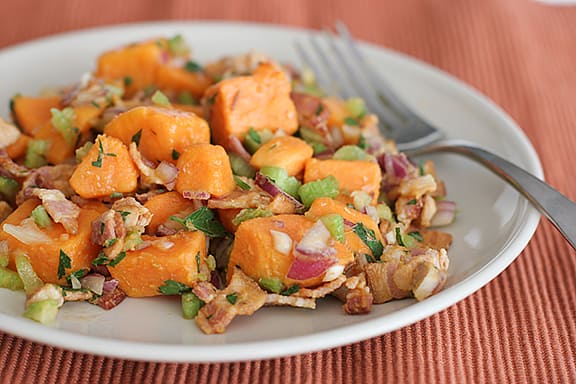 Around the Web:
Creamy Potatoes and Peas from Favorite Family Recipes
Spaghetti Squash with Swiss Chard, Dried Cranberries and Dijon Vinaigrette from Cookin' Canuck
Parmesan Scalloped Potato Stacks from Baked by Rachel
**Thank you to Jones Dairy Farm for sponsoring this post. Because of sponsors like Jones Dairy Farm, I am able to bring you all of the recipes I feature here.**