A foodie tour of 4 of the best Mexican restaurants in San Diego, CA.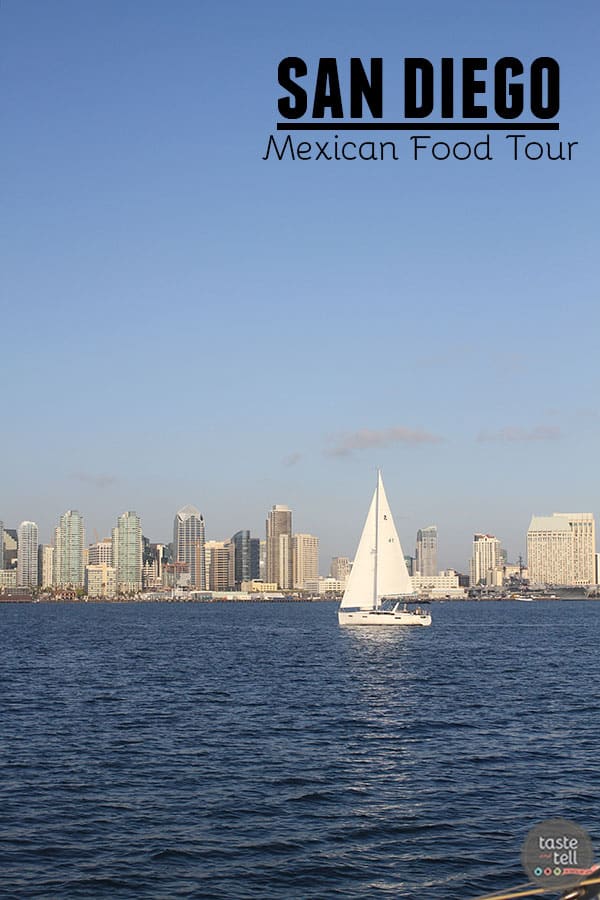 I really do have a very cool and unique job. Where else do you get spend 4 hours eating your way through a city, being shown the best restaurants that city has to offer?
Remember that taco tour in Austin last year? Well, a little while back, I headed to San Diego with Old El Paso for a few days full of Mexican food bliss. One day, we literally spent about 4 hours on a glorious tour of the best Mexican food in San Diego. (Not to mention eating a full meal later that night as well!)
We had a local guide who was on the up and up when it comes to all things Mexican in San Diego. We started by walking to our first restaurant, and got a quick history lesson about downtown San Diego. (I had no idea that San Diego was such a seedy city in its beginnings!)
Here is a quick (or not so quick because I went crazy on the photos!) rundown of 4 of the best Mexican restaurants that San Diego has to offer. This is definitely not the end all, but it's a great place to start if you are looking to eat your way through the city!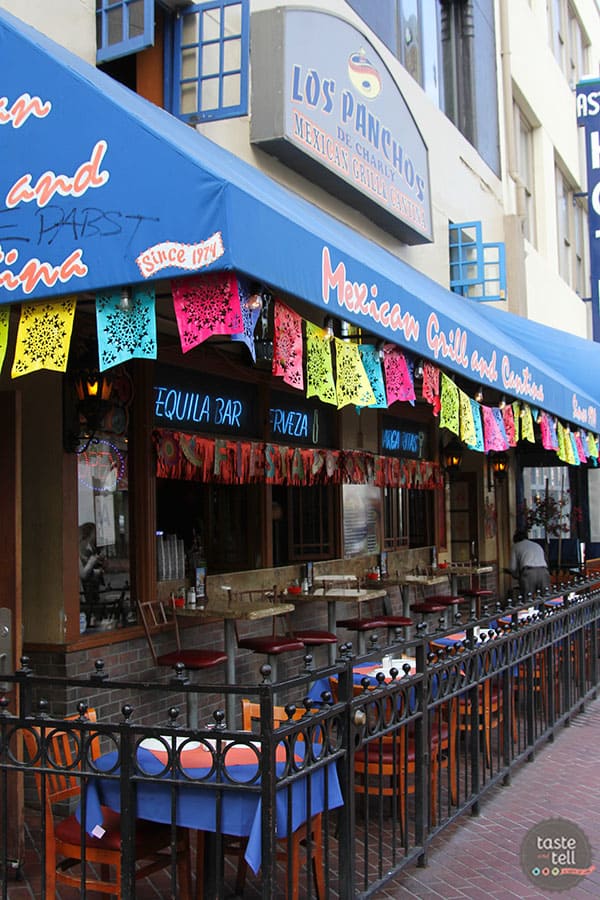 Stop #1 – Los Panchos de Charly
Los Panchos de Charly was located within walking distance from our hotel in the Gaslamp district. It was 9am, and they served us an ideal Mexican breakfast – chilaquiles. They sent out plates of red and green chilaquiles, along with ample scrambled eggs. I'm already a chilaquiles fan, but let's just say that I could have easily filled my stomach at that first stop. I had a hard time only eating a small amount, knowing that I still had 3 stops to go. And surprisingly, while I'm normally a green sauce kind of girl, I really loved the red sauce. (But both were killer!)
Los Panchos de Charly
431 E Street
San Diego, CA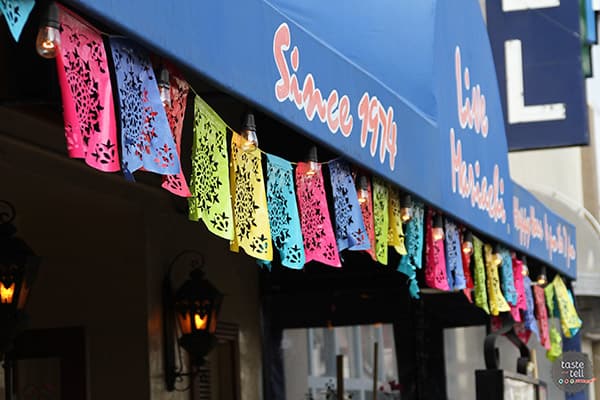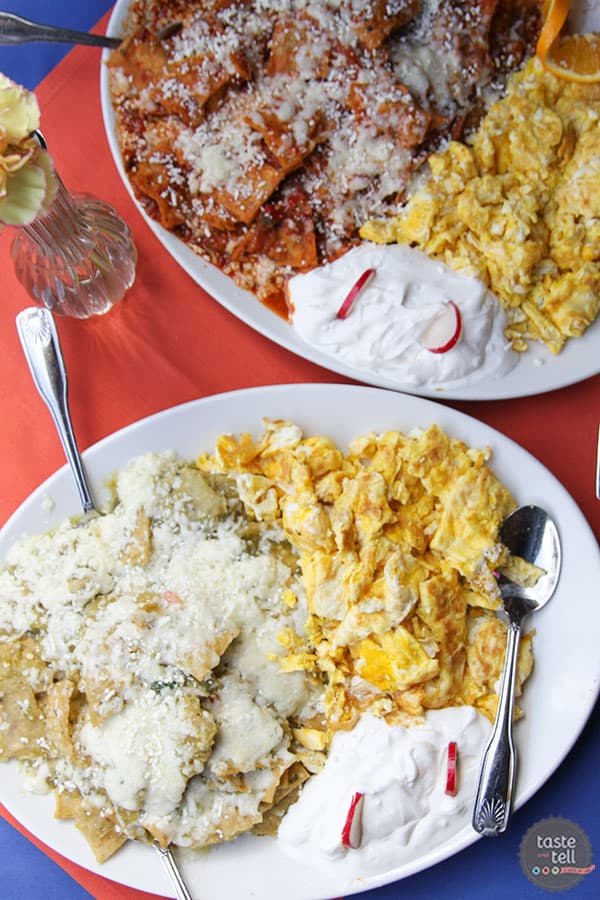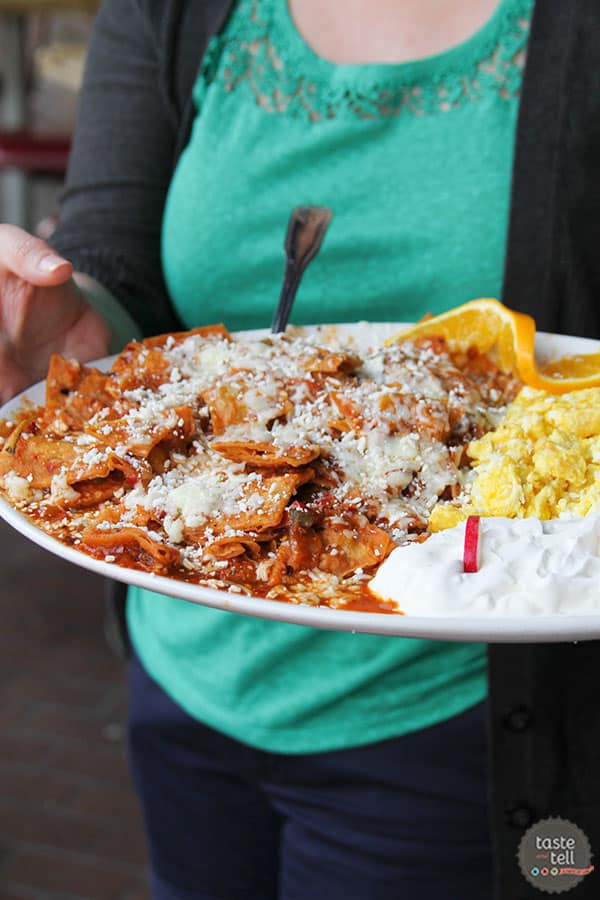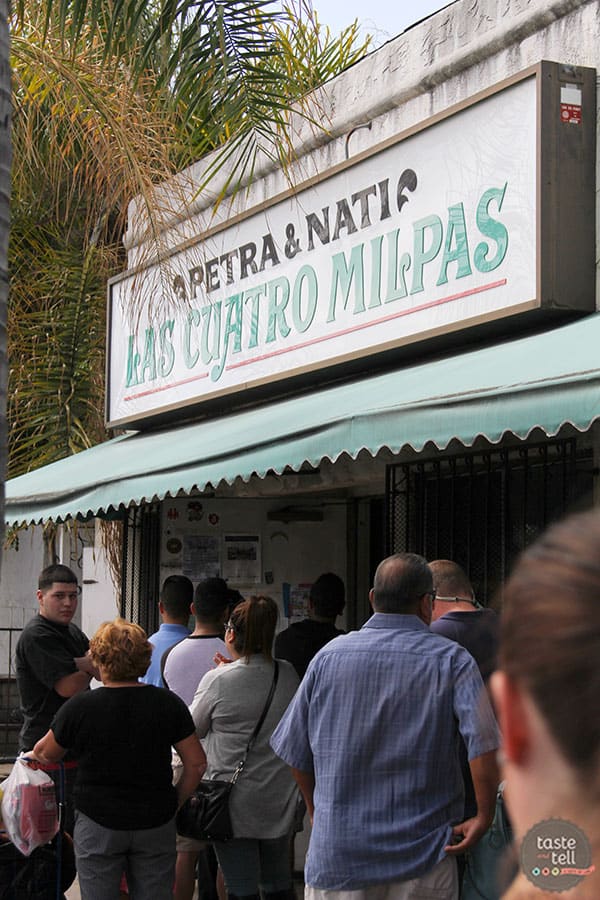 Stop #2- Las Cuatro Milpas
When I first saw Las Cuatro Milpas, I knew we were in for a treat. This is one of those hole in the wall restaurants with a constant line outside. You always know when there is a line that the food has got to be good. From my observations, this seemed like the place to be for the locals – it definitely was not a tourist trap type restaurant.
And then you walk into the restaurant to see the tortillas being made before your eyes in the back of the restaurant. It's amazing how fast and efficient they are – I loved watching them bust out those tortillas!
I was really excited when the food came out. Rolled tacos, rice and beans, tamales, and homemade tortillas. The rolled tacos were good, as were the rice and beans, but the tortillas and the tamales were what really shined. Growing up in New Mexico, I feel like I've had my fair share of tamales, and these were some of the best I've ever had. And the tortillas? I don't say this lightly, but life changing. Easily the best tortillas I have ever had. In fact, as I sit here weeks later, I'm still thinking about them and craving them. Las Cuatro Milpas will be on my list of places to go next time I am in San Diego.
Las Cuatro Milpas
1857 Logan Avenue
San Diego, CA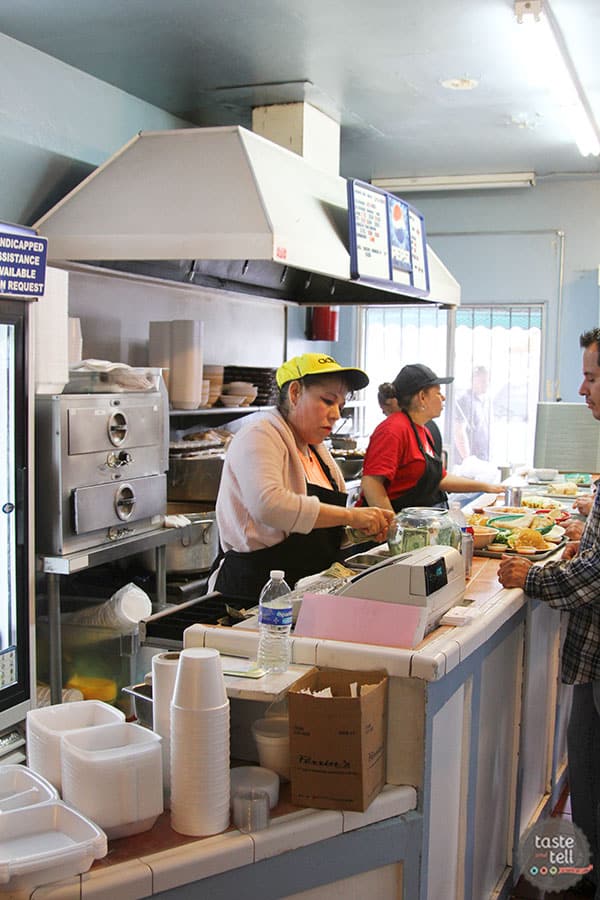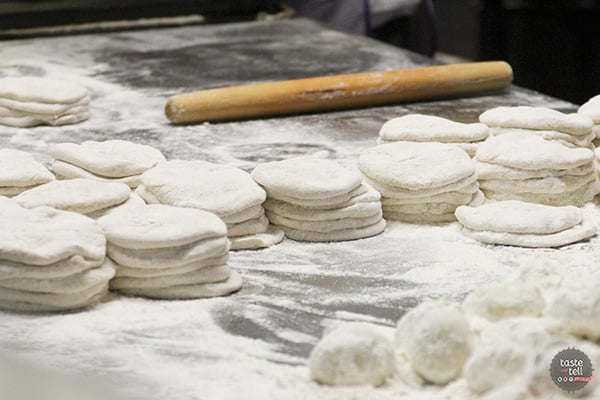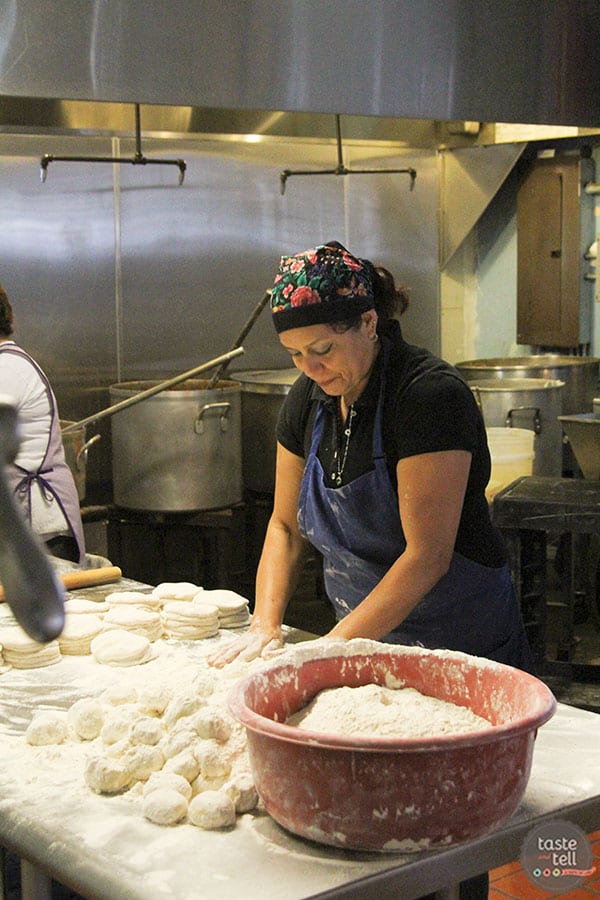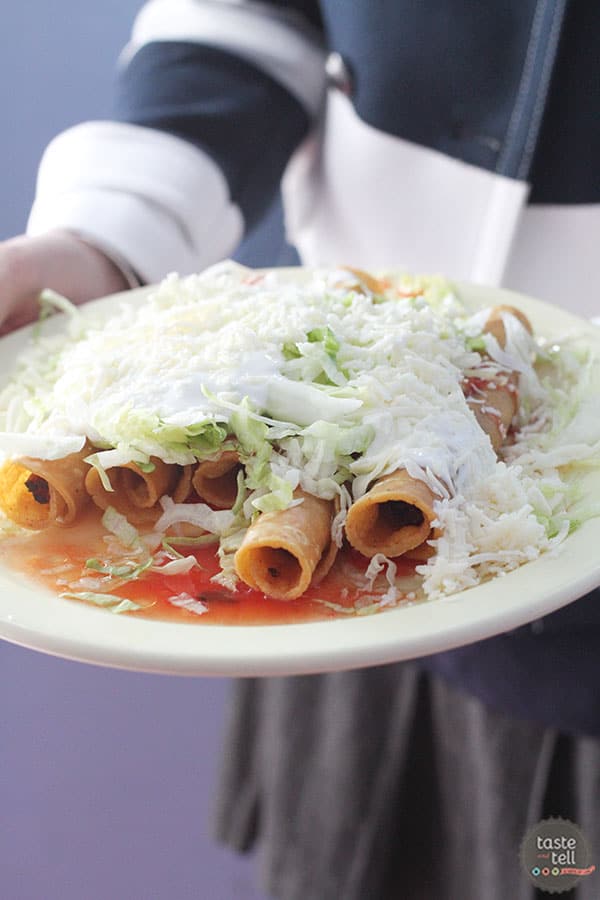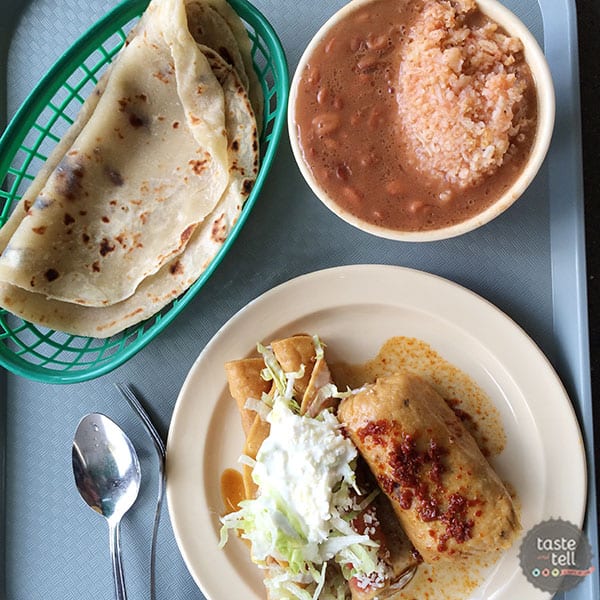 Stop #3 – Lolita's at the Park
With Lolita's, we took somewhat of a turn. Instead of a hole in the wall restaurant serving authentic Mexican food, we changed to a nice, modern restaurant near Petco Park serving what I will call California Mexican. This is where I was introduced to Carne Asada Fries. And regular fries will just never cut it now. I talked a bit about this California specialty yesterday – french fries topped with cheese, guacamole, sour cream and carne asada. They also serve another California specialty – the California burrito, which is carne asada, french fries and cheese wrapped in a tortilla. I was beyond stuffed already, but made a dent in my fries, and had to try a bite or two of the burrito. I also enjoyed a horchata, which was spot on.
Lolita's Mexican Food
202 Park Blvd.
San Diego, CA
(Several other locations as well)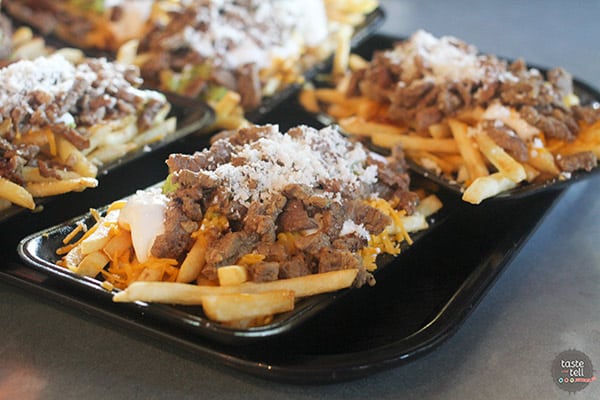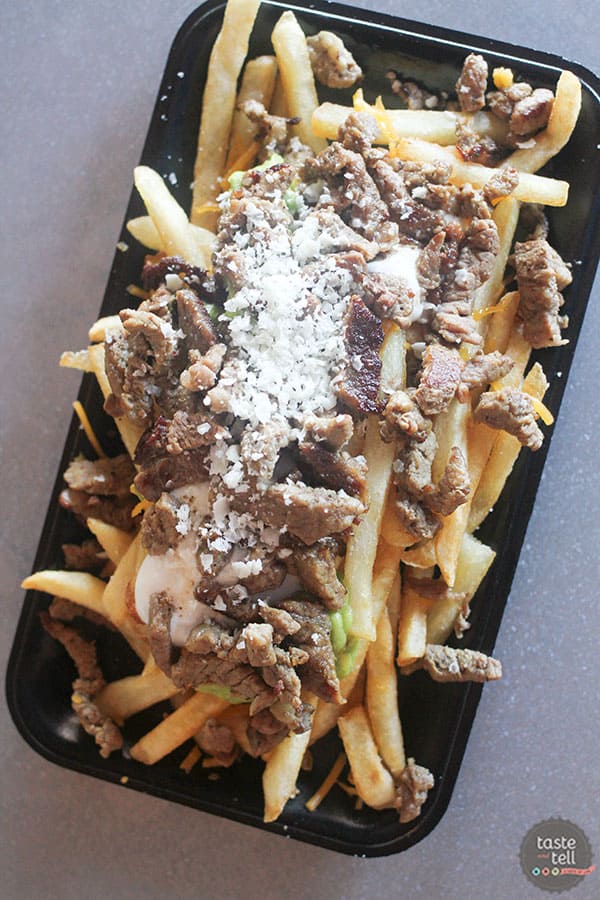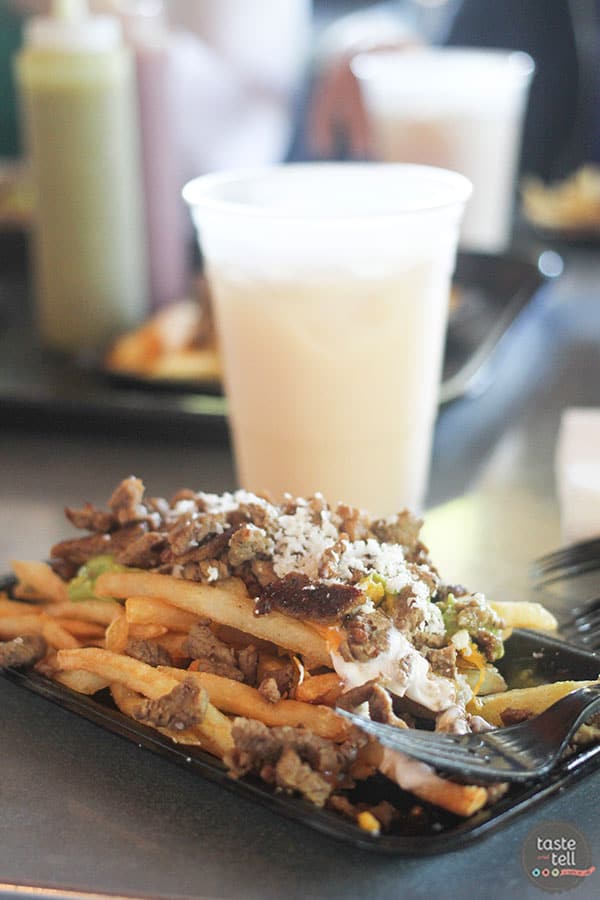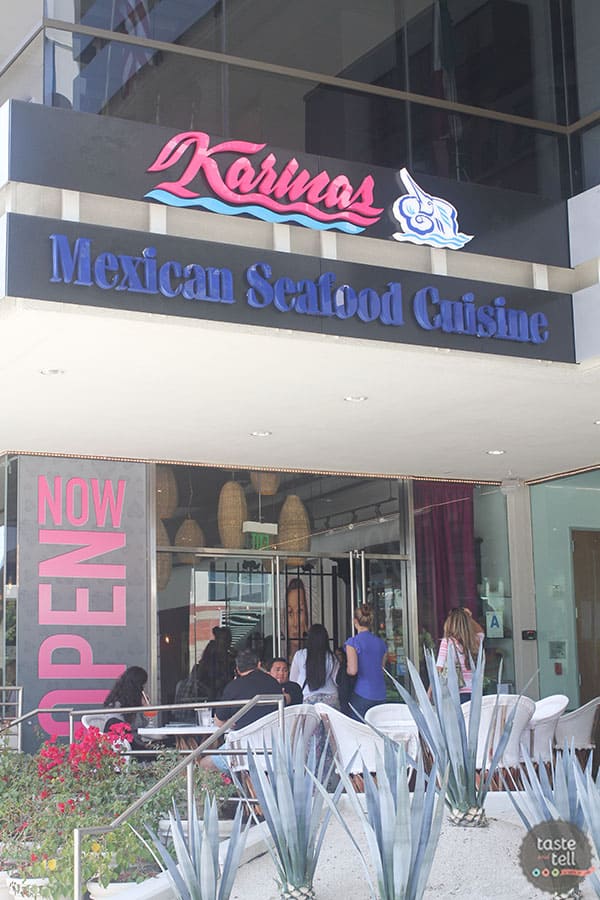 Stop #4 – Karina's Mexican Seafood
I was hoping we'd get a taste of some seafood, since we were on the coast, after all. I got my wish with the last restaurant – and it definitely delivered!!
They definitely didn't skimp on the food, even though they knew that we had been eating (literally) all morning. We feasted on ceviche, marlin tacos and shrimp. I didn't think I could possibly eat another bite, but managed to try it all. And even though I had eaten so much, that marlin taco was one of my favorite things of the day. This is a must stop if you are a seafood lover and Mexican food lover!!
Karina's Mexican Seafood
925 B Street Ste 101
San Diego, CA
(Many other locations, as well)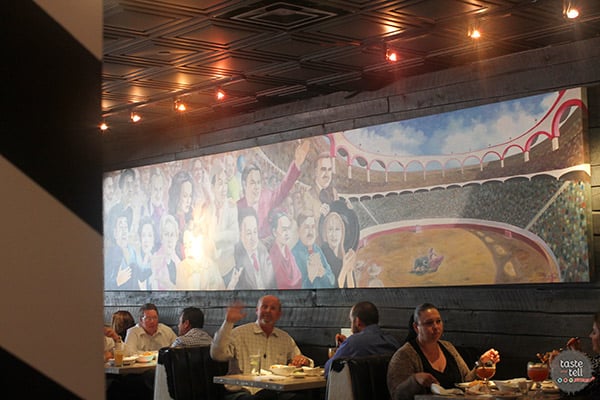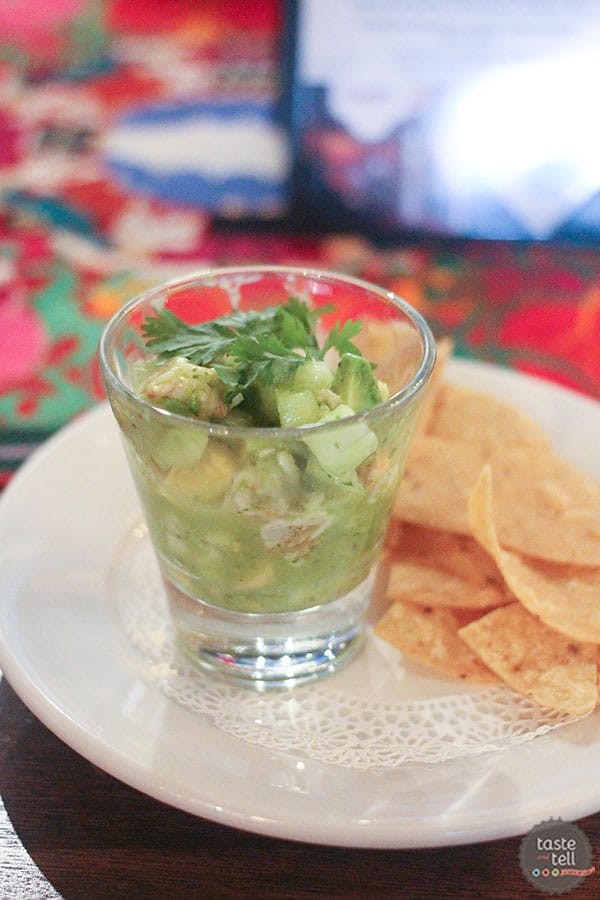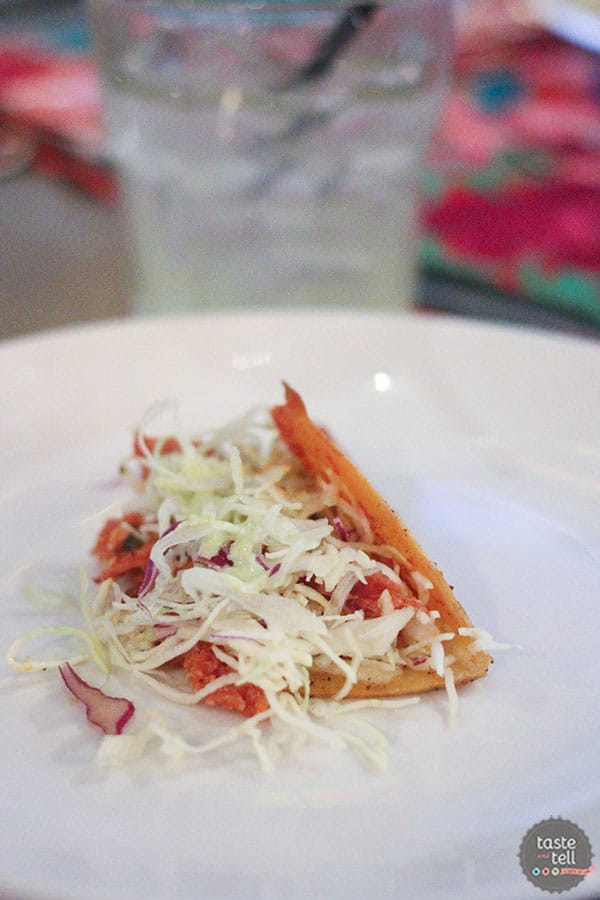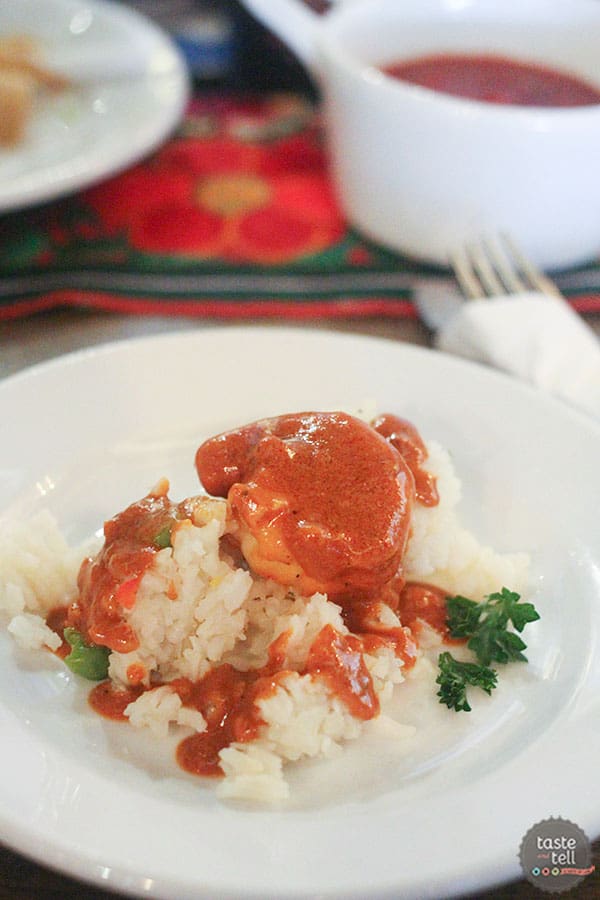 Next time you are in San Diego, check out some of these stops for San Diego Mexican food. I know we just skimmed the surface, and I know there is probably a lot more to add to this list, but I think we got a pretty good start!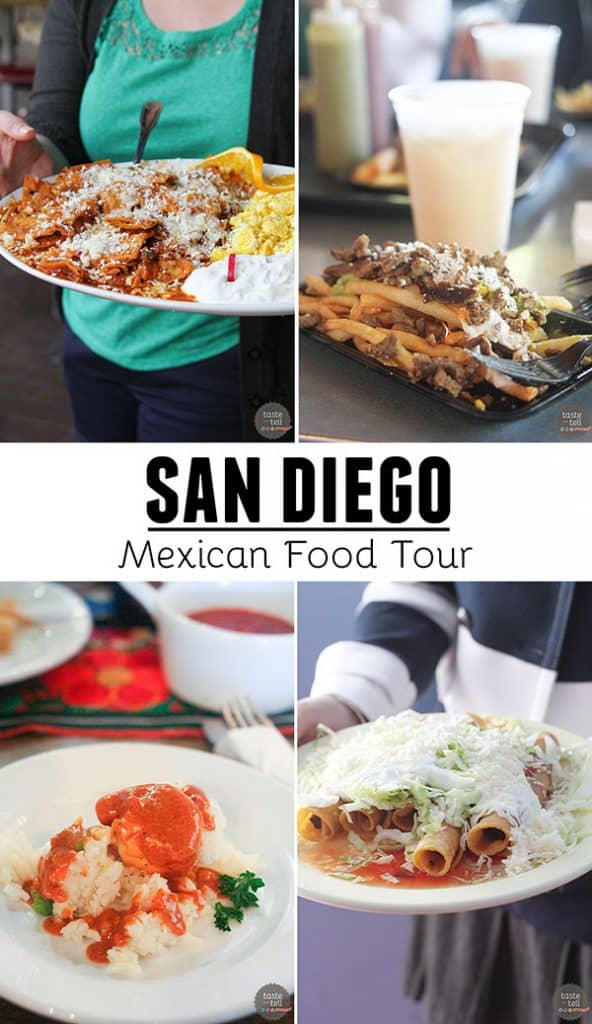 Follow my travel board and never miss any eats while I'm out and about!
Follow Taste and Tell's board Taste and Tell – Travel on Pinterest.


**I was hosted by Old El Paso, but was not required or asked to write this review. I just wanted to share all of these awesome spots for Mexican food in San Diego with all of you!**