I hope you all had a wonderful Christmas. I'm finding that the older I get, the faster time seems to fly by. I can't believe that by this time next week, we will be in 2012.
And of course, I like to look back over the last year and remember what happened over the year. So much changed here at Taste and Tell, including a makeover last April and moving from Blogger to WordPress. I also feel like I've made so many new friendships this year because of this blog, both online and in real life.
I wanted to take a couple of days to look back at what was the most popular, and to feature some of my favorite recipes from 2011. So today, I'm reaching back into the archives with a little round-up of what were your favorites from 2011. These 10 posts received the most hits in 2011, and from the looks of it, you all really like dessert! 🙂 Without further ado, here are the top 10 of 2011!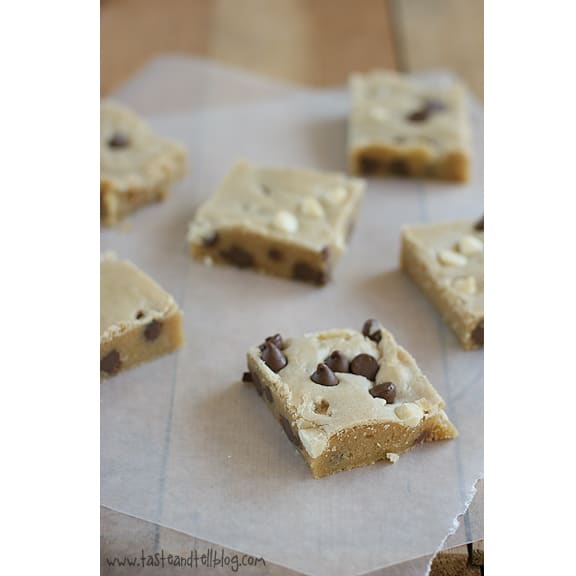 Lunch Lady Bars
These are so easy, and super delicious. If you need a fast dessert, look no further. And if you love soft cookies like I do, this is the recipe for you!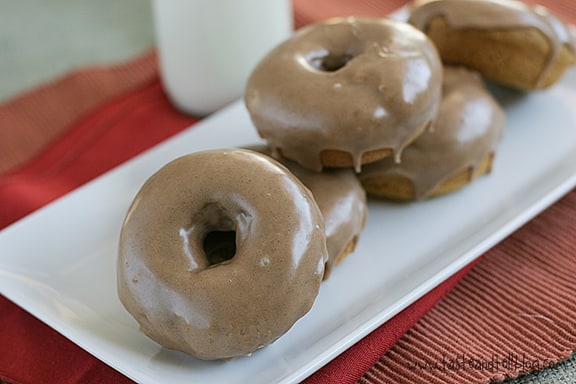 Baked Pumpkin Doughnuts with Maple-Cinnamon Glaze
If you don't own a doughnut pan yet, please go out and get one.  These doughnuts will make it all worth it.  And if you really want these and don't want to buy a doughnut pan, I'm sure these would make delicious muffins, as well!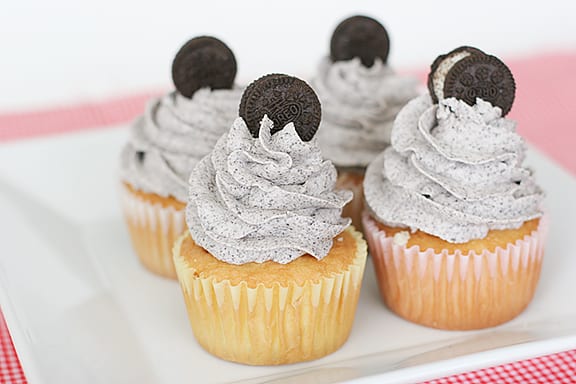 Cookies and Cream Cupcakes
I think people really love cookies and cream cupcakes – this is always one of the top searched things on my blog.  And you really can't go wrong with this recipe – cupcakes with an Oreo on the bottom, filled with a marshmallow filling, and then topped with a cookies and cream frosting.  Yum!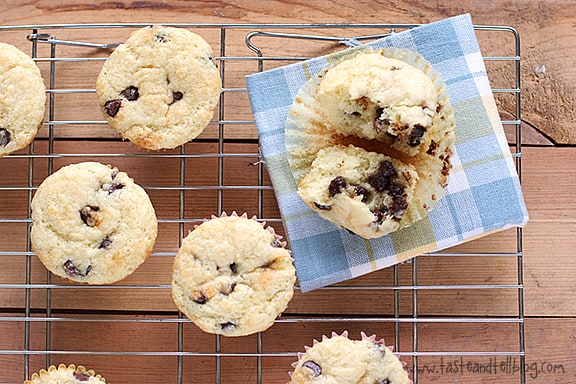 Chocolate Chip Sour Cream Muffins
Muffins are one of my very favorite things to make, so I'm so glad these made it to the top 10 list.  These are so good – buttery, moist, and filled with chocolate!
Cake Mix Cookies
This recipe was actually posted back in 2007, and thanks to Pinterest, it has made a comeback!  These are some of the easiest cookies you can ever make, and I love that there are so many different things you can do to mix it up with them!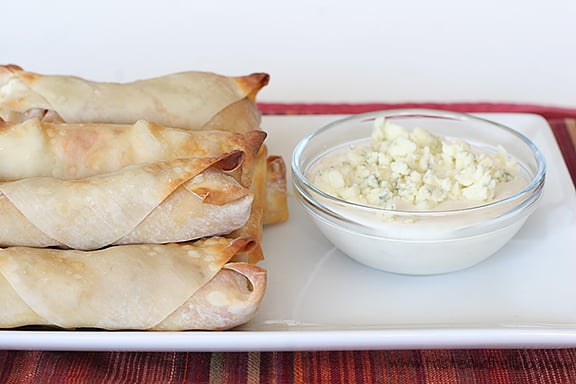 Buffalo Chicken Rolls
Easy, full of flavor, and low in calories – the perfect combination!  This is definitely not the only buffalo chicken inspired recipe on my blog, but it's one of my favorites.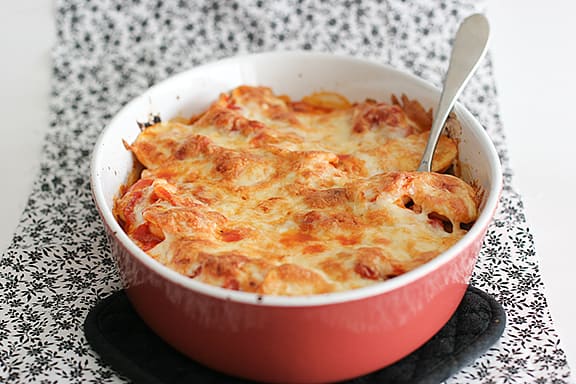 Baked Ravioli
I think that when it comes to dinner ideas, you all like the easy recipes the best.  And this one definitely falls into that category.  Frozen ravioli is taken to a new level with a simple, homemade tomato sauce.   An easy dinner idea at it's finest.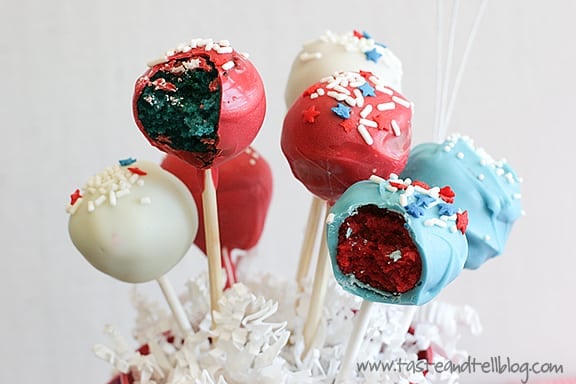 Red and Blue Velvet Cake Pops
Ok, so this one is more of a 4th of July treat, but it's a fun 4th of July treat!  Red velvet is one of my favorites, and you get blue velvet thrown in for even more fun.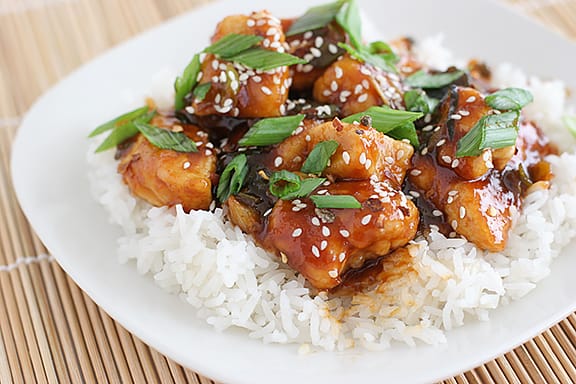 General Tso's Chicken
This recipe is proof that good Chinese food can be made at home.  And, it's not fried, so it's a healthier version, as well!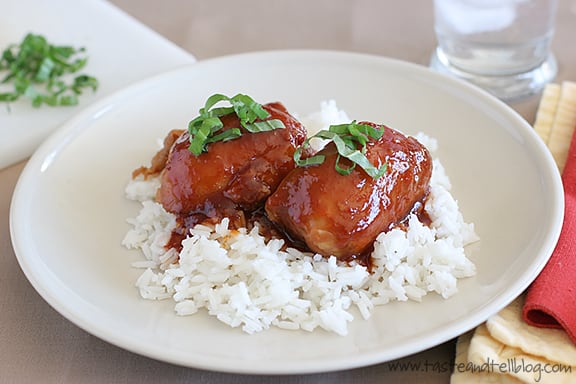 Honey Garlic Chicken
This was the recipe that made me fall in love with my slow cooker.  Chicken thighs with a sweet and sour sauce, all with very little hands on time.  A dish that had me going back for seconds.
——————————
2011 has sure been a great one here on Taste and Tell.  And tomorrow I'll be bringing you some of my favorites from the past year!