A look at Princess Cays – Princess Cruises exclusive port of call on the island Eleuthera in the Bahamas. Relax on the white sand beaches or participate in a variety of water sports.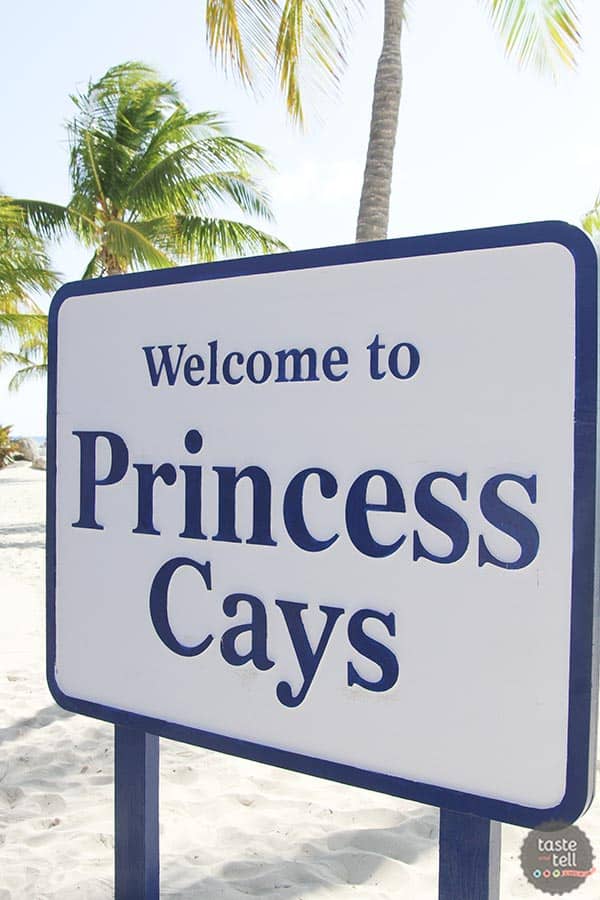 I have a new life goal – a private island in the Caribbean. Can you imagine? White sand beaches. Sunshine. Days spent snorkeling or floating in the crystal blue waters, and nights spent staring into the clear sky.
A girl can dream, right?

This recent cruise aboard the Regal Princess with Princess Cruises was my 4th cruise, but my first where one of the ports of call was a private port – exclusive to the cruise line. I have to correct myself, because I kept calling this a private island, but in fact, just the southern tip of the island is used by Princess. But a private resort? I'll take it!!
We boarded the cruise ship on Sunday afternoon, and by Monday morning, we had reached Princess Cays (pronounced keys). Since the resort is run by Princess, and is only used when their cruise ships come through, the resort is not staffed besides a minimal number of caretakers that live there. So many of the staff on the ship get to take their duties on shore for the day. You have to take a tender into the island (a small boat) as the water close to shore is too shallow for the ship to dock. After letting the staff go to shore, the tender boats start to take the passengers ashore.
We had rented a private bungalow for the day, so we had a leisurely breakfast on the ship before taking the tender over.
Our day on the island was probably the most relaxing day we had on the whole vacation. After getting ashore and finding our bungalow, we decided to just spend the day relaxing in the water. With our bungalow rental, we had access to some floats, so we spent close to 2 hours laying on the floats in the ocean. It was pretty much heaven!!
We had access to the bungalow the whole day. The bungalow is a small hut that is equipped with a table and chairs and air conditioning. There are also 2 dedicated lounging chairs outside, as well as an outdoor shower.
On the island, there are plenty of activities you can do. There are all kinds of water rentals – everything from kayaks to sail boats to riding a banana boat pulled by a speed boat. If you don't want to spend the day in the water, there are lots of other available activities, like a glass bottom boat ride, dune buggy rentals, and even deep sea fishing.
Eating on the island is made easy by Princess – there are plenty of drink bars plus two barbecue pavilions where they serve up lunch. We were so busy relaxing in the water that we didn't even eat lunch while we were on the island, but I heard that we missed out on some pretty great bbq.
There are also some craft vendors selling local wares and souvenirs. And of course, there is plenty of live music!!
Next time, I would love to take the tour that is offered of the island to see the history and partake of some authentic Caribbean food. But I'm not going to lie – the day of relaxation was just what this mama needed!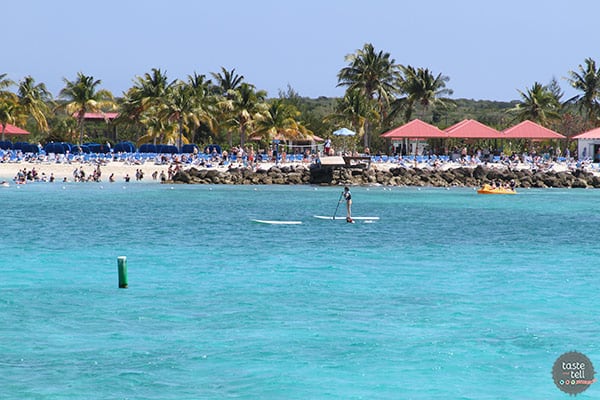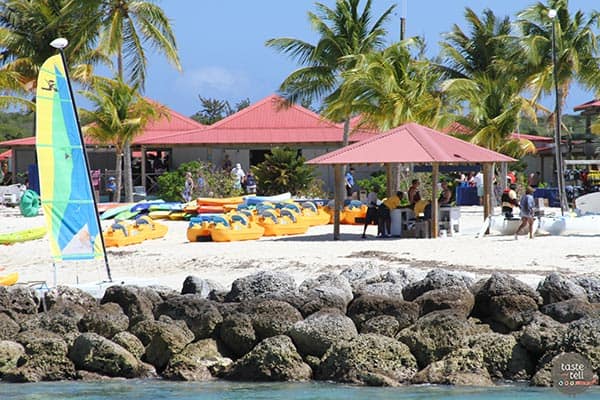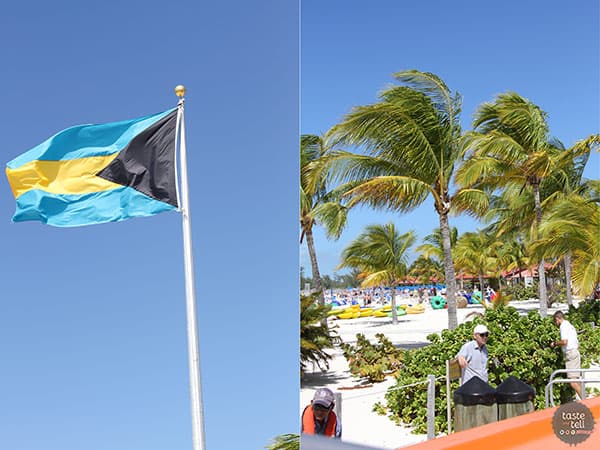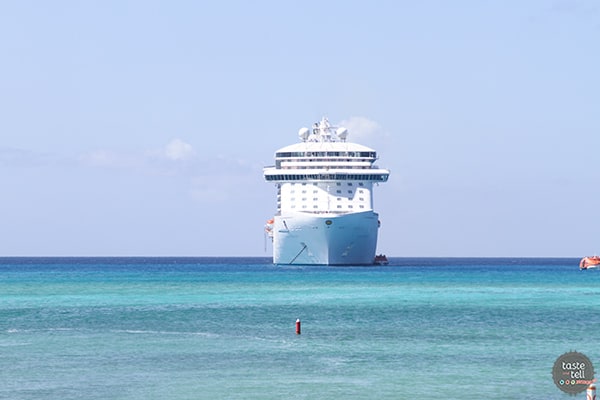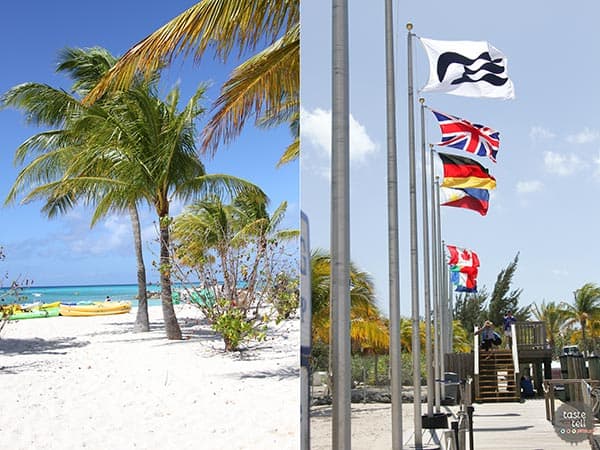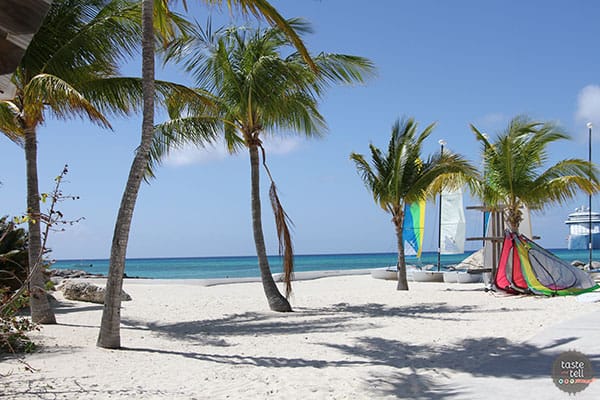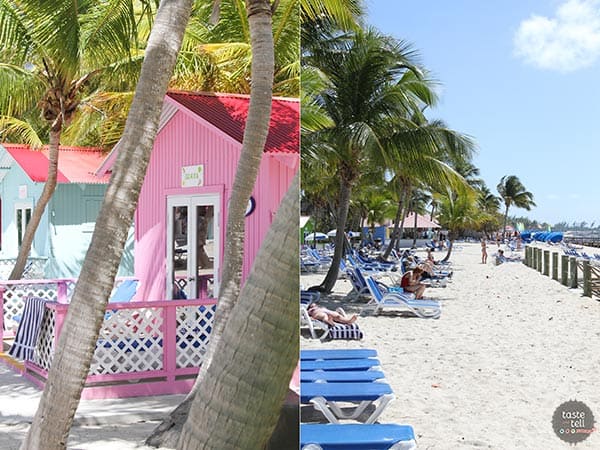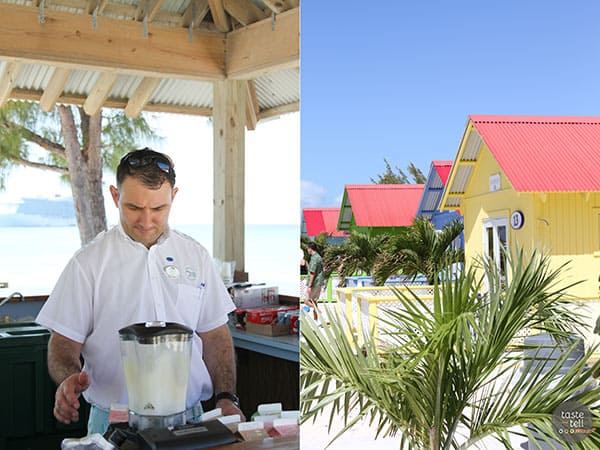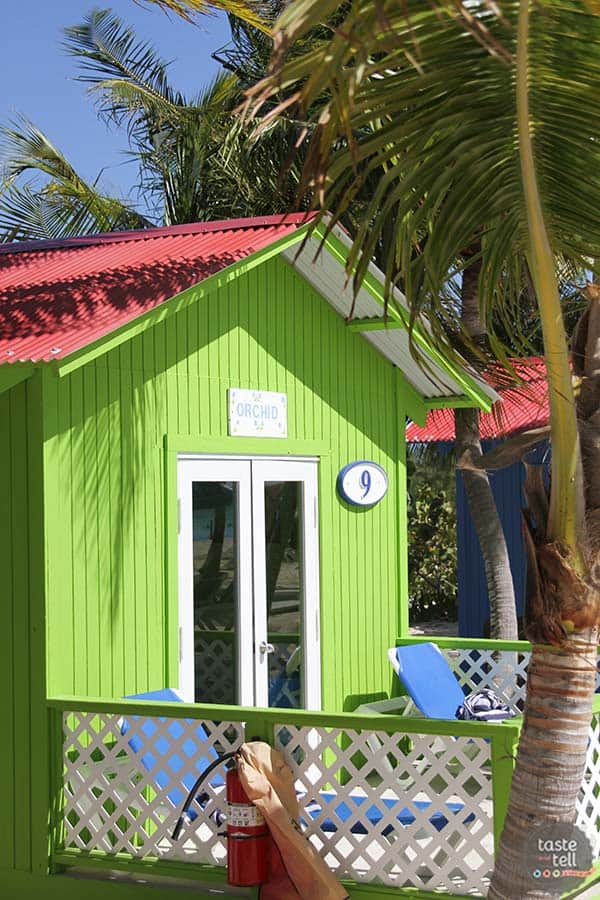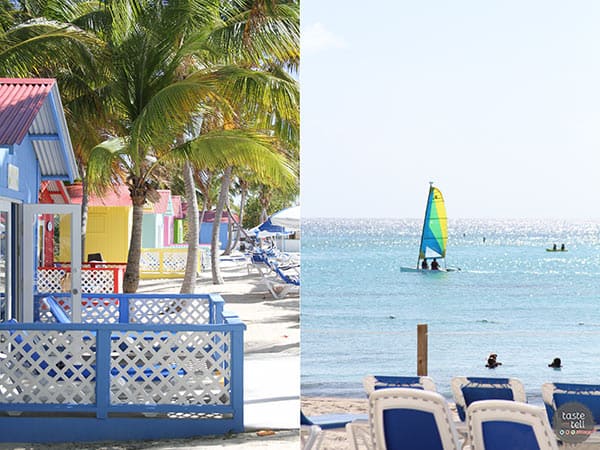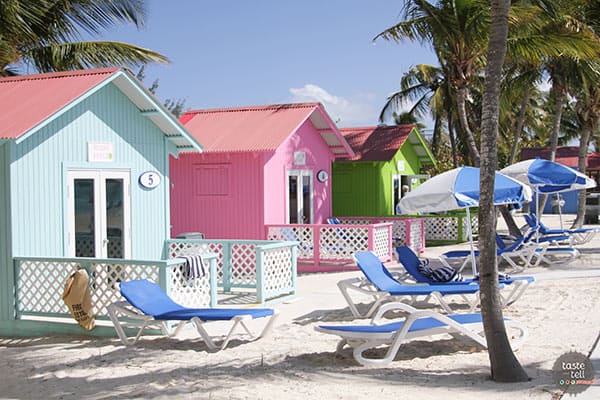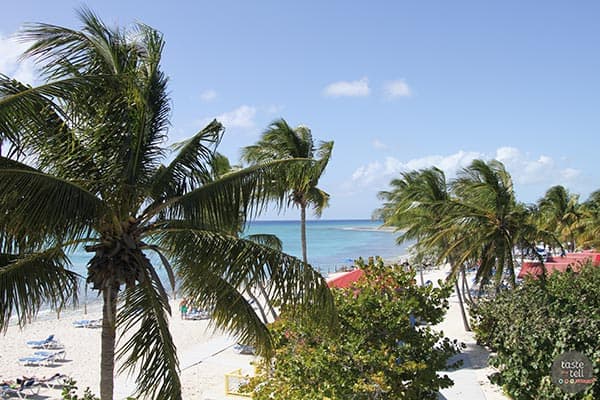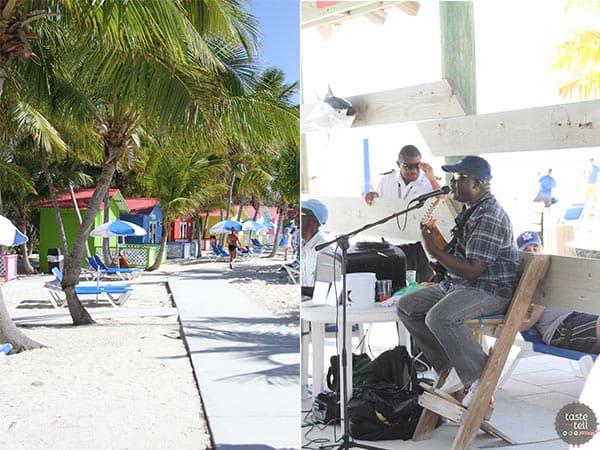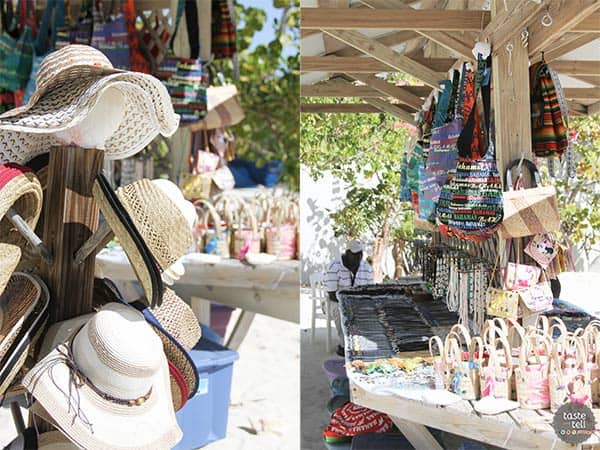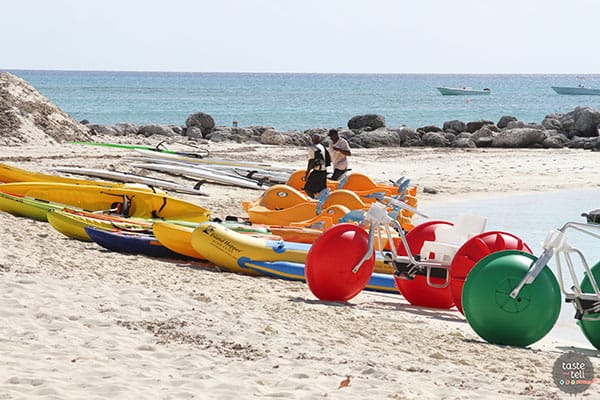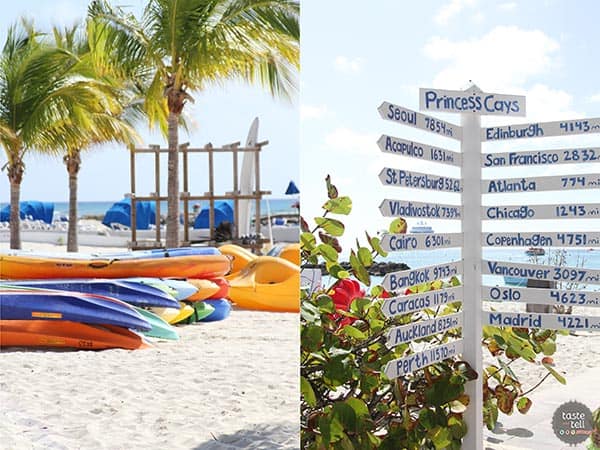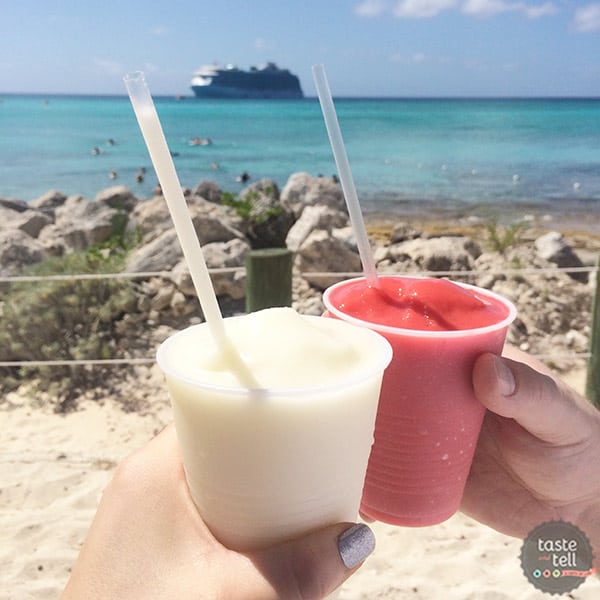 I'm trying something a little new – if you want to see the photos in a slide show, check it out here. If you click on the arrows in the bottom right hand corner, you can see the photos full-sized! Let me know if this is something you'd like to see more of! (This will only work on a desktop computer. Hopefully I'll be able to figure out a way to make it work on mobile devices soon. Sorry!)


This post has been sponsored by Princess Cruises. I'm so glad to be able to work with companies and organizations that I truly believe in. Thank you for supporting them, too.