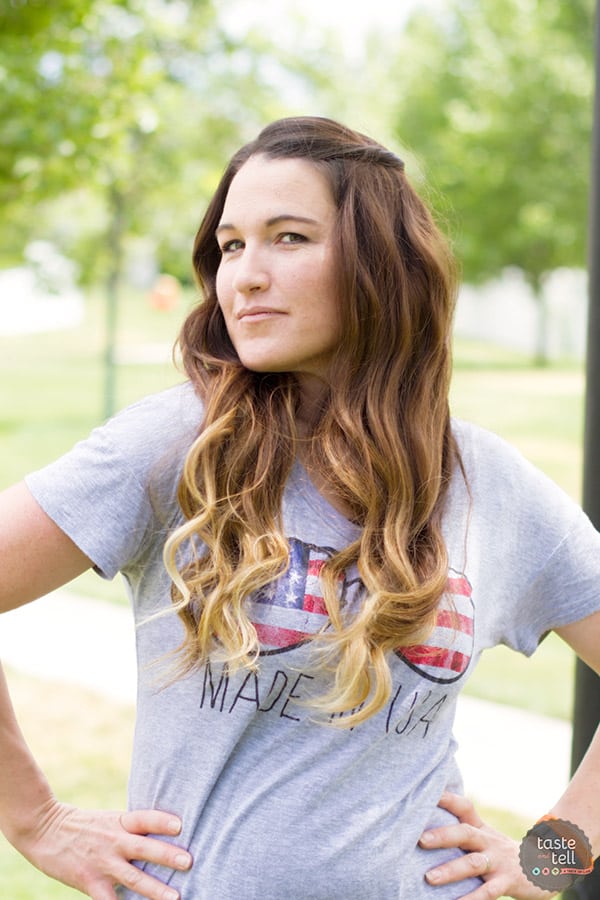 I am SO excited to be sharing a fun deal with you all today. A couple of weeks ago, I let you know about a sale on NuMe Straighteners, but today, I'm even more excited because I get to share a sale with you all on their product that I use all the time.
A little over a year ago, I started using a wand. Up until that point, I was a curling iron user. Or I would just straighten my hair. But my hair is very thick, so whenever I get it cut, I also get it way thinned out. So straightening works well after I cut my hair, but when it starts to thicken back up, the straightening just doesn't work anymore. So I started curling. I never wanted to invest in a wand when I had a curling iron that worked just fine.
Or so I thought.
When I bought my first wand, I was immediately hooked. But when my wand died on me, less than a year after I bought it, I was bummed. I knew I needed a new one, but didn't want to get the same brand. So when a hair blogger that I follow posted about the NuMe wands right after mine wand died, I decided to give it a try.
I ordered my wand, thinking it would be pretty similar to my old wand.
And I was wrong.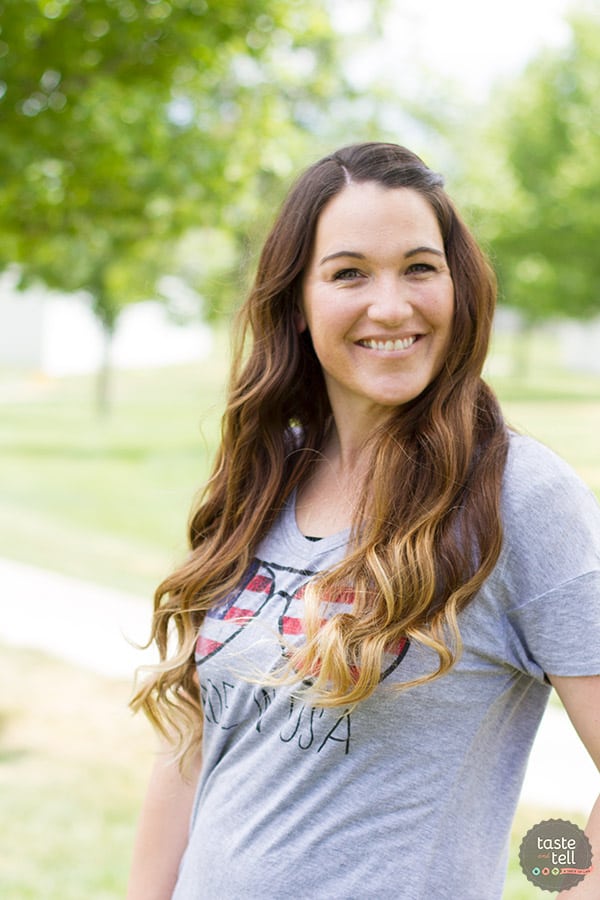 You guys – from the first time I used that wand, I fell in love. It took half the time for me to do my hair, which is a huge deal since I have so much hair and it's so long. And it lasted. And gave me the perfect curls. I could go 4 or 5 days on the same curls. (Although I've found that my skin doesn't tolerate that as well as my hair does. 🙂 )
So when the folks at NuMe asked if I wanted to share a great deal on their wands with you, I jumped at the chance. Because I want to share the love with all of you!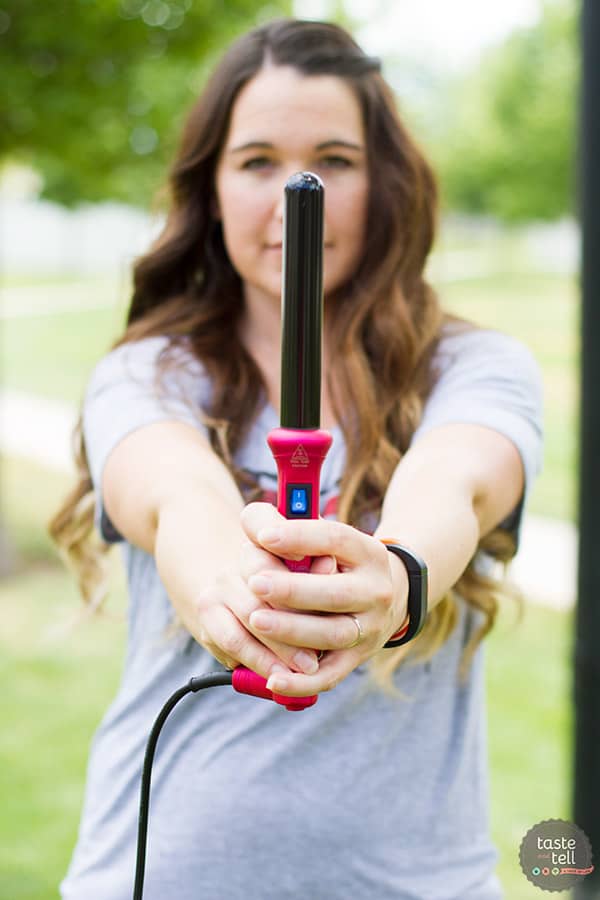 I have both the 25mm and a 32mm wands. The 32mm gives you nice, large waves, but my go-to is the 25mm. You can make the curls tighter or looser, depending on how much hair you curl at a time, and the curls settle out really nicely. I am so not a fashion/hair blogger, but I begged asked a friend to snap a few pics of me and my hair (that is in desperate need of a cut and color) so that you can see how perfectly this wand works. I used the 25mm wand, and this was my first day curls. By day 2 or 3, they will be a little bit looser, but I never even need to touch them up. Just use a bit of dry shampoo, comb through with my fingers, and I'm good to go! The picture below has 2nd day curls, and you can see that they are a little bit more relaxed, but not a lot.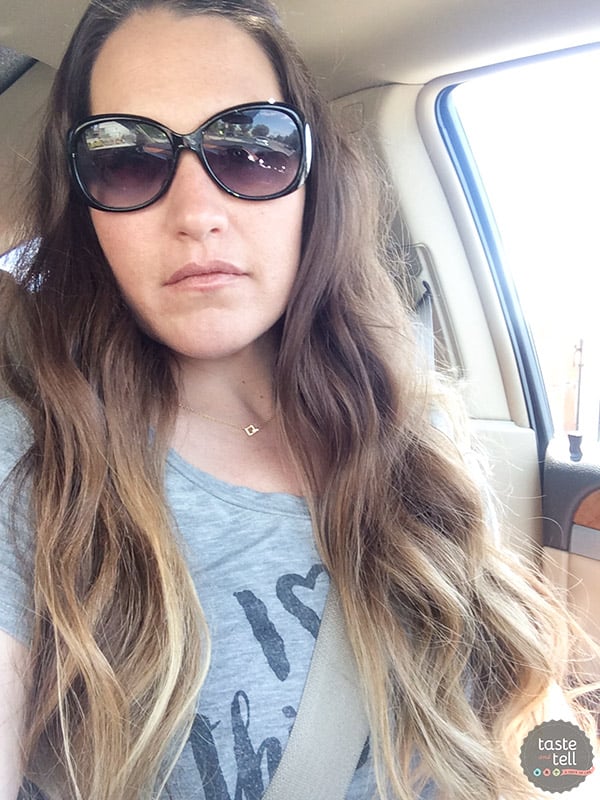 The NuMe wands are normally $139. But right now, not only do you get ANY classic wand, you also get FREE Argan Oil and FREE shipping, all for just $39. The Argan Oil alone is normally $49, and shipping is normally $12. This is a killer deal, you guys.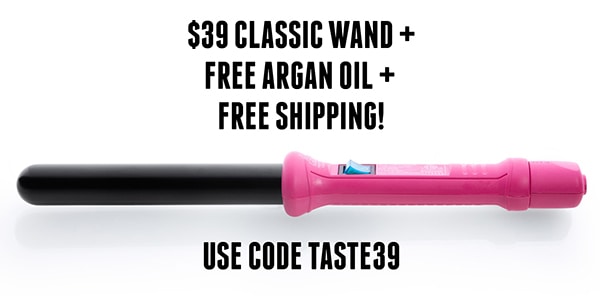 So if you are looking for a way to step up your hair game, I highly recommend NuMe, and this is the perfect time to buy!
You can get this deal by CLICKING HERE and using the code TASTE39. You have from now until July 4th, so order before it's too late. Don't add the Argan oil to your cart – it will automatically be added upon checkout when you use my code.
Again – that's only $39 for any classic wand, Argan oil and free shipping! ORDER HERE!!
This post was created in partnership with NuMe, but all opinions are my own. This post contains affiliate links. If you purchase an item through the link, Taste and Tell receives a small commission. Thank you for supporting Taste and Tell through your purchases!