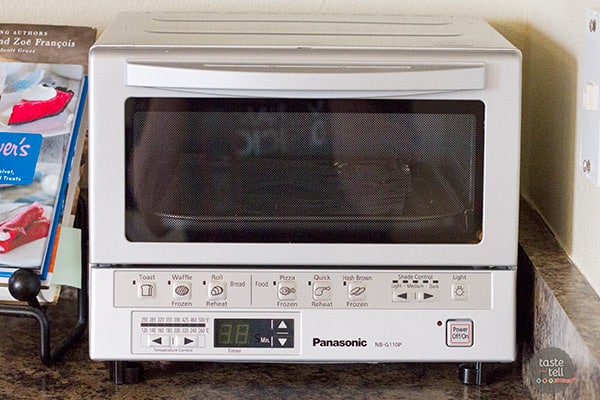 I'm back with another idea for a last minute Christmas gift!!
So… We went over a year without a toaster.
No toaster, you ask? Yep. No toaster. We used to have one. It was a toaster oven that I was gifted about 10 years ago. When we moved into the house where we are currently living, I realized quickly how little counter space I have. The lack of counter space, combined with the fact that it was a 10 year old toaster oven (and it looked it – it was pretty bad) meant that there was no way I was putting that toaster on my countertop. I don't like a lot on my counters, anyway, and the toaster oven was definitely not worthy of that counter space. There wasn't room in a cabinet, and not in the pantry. But I needed somewhere to put it, since we did use it regularly for toast, so I put it on a shelf in the garage.

It was all well and good until I brought it inside one morning, and then noticed ants all over my counter. I opened up the toaster oven, and discovered that was where they were coming from. Ewwww. Into the garbage that toaster oven went.
(To be fair, it was pretty hammered. It had lived a long life!!)
After that, I just couldn't bring myself to buy another toaster. Nothing was cutting it for me. Not until I came across this Panasonic FlashExpress™ Toaster Oven.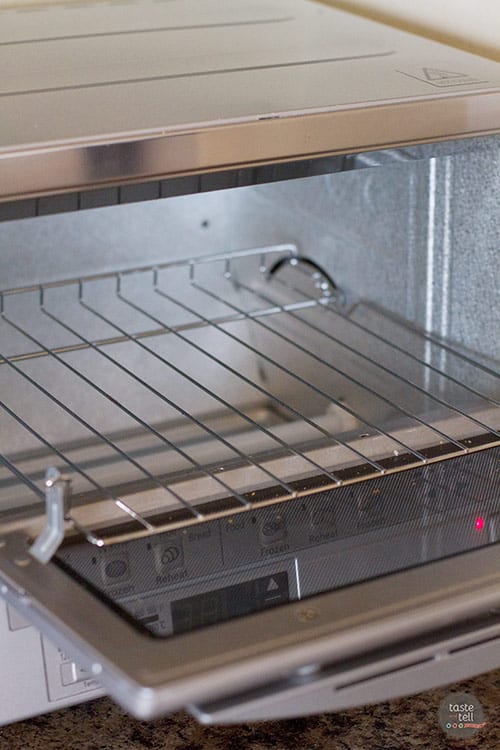 One thing that I absolutely love about this toaster oven is that you can actually fit 4 pieces of toast inside. Every toaster oven I had used to this point didn't comfortably fit 4 pieces. Sure, you could get 4 pieces in there, but usually one or more slices would be bent, trying to stuff them all in.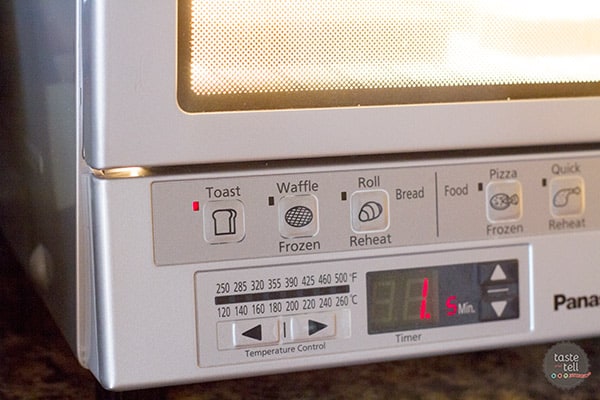 The Panasonic toaster oven uses double infrared light, which eliminates the need to preheat the oven. It also means that your food will cook up to 40% faster than conventional toaster ovens. It automatically calculates time for many foods, including toast, waffles, bagels, frozen pizza, rolls, and especially – leftovers.
I have fallen in love with re-heating my leftovers in the toaster oven. The food doesn't get soggy like it does in the microwave, and I don't have to wait for the oven to preheat – I can just put it straight in the Panasonic toaster oven. Leftovers aren't always that popular here, but reheating the leftovers in the toaster oven brings those leftovers back to life!!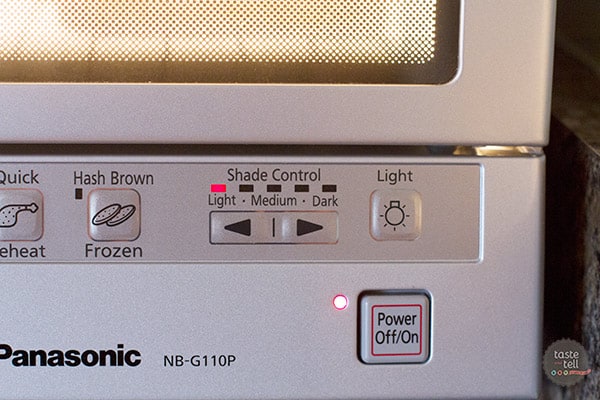 This Panasonic toaster oven would make a great gift for the food lover. Or for a college student or a newlywed, or pretty much anyone!!
Order it on Amazon.
**I was sent a Panasonic toaster oven for review, but was not paid for this post. All opinions are my own, as always!**