Those leftover bananas are begging to be turned into these Banana Cheesecake Cookie Bars! Super easy and super delicious, these bars will curb that cheesecake craving.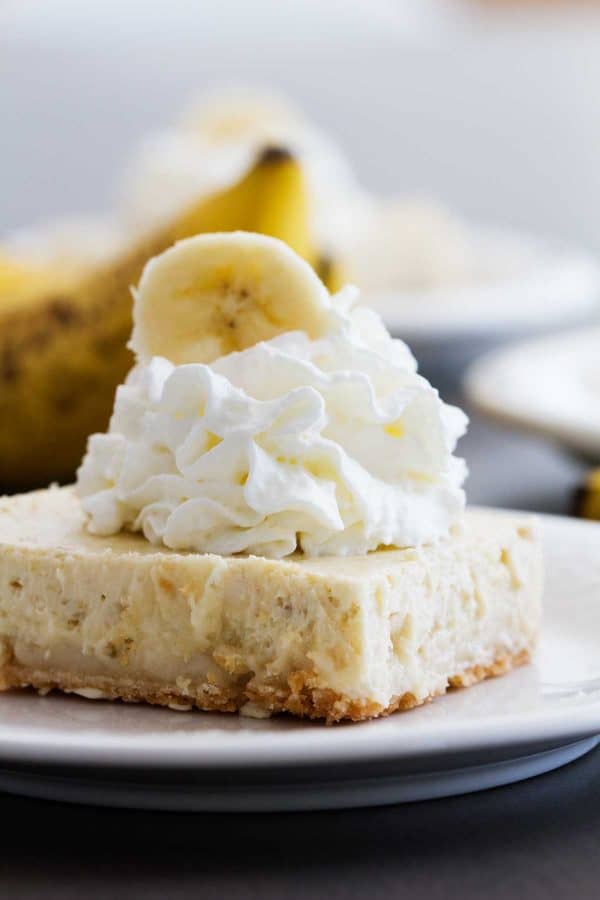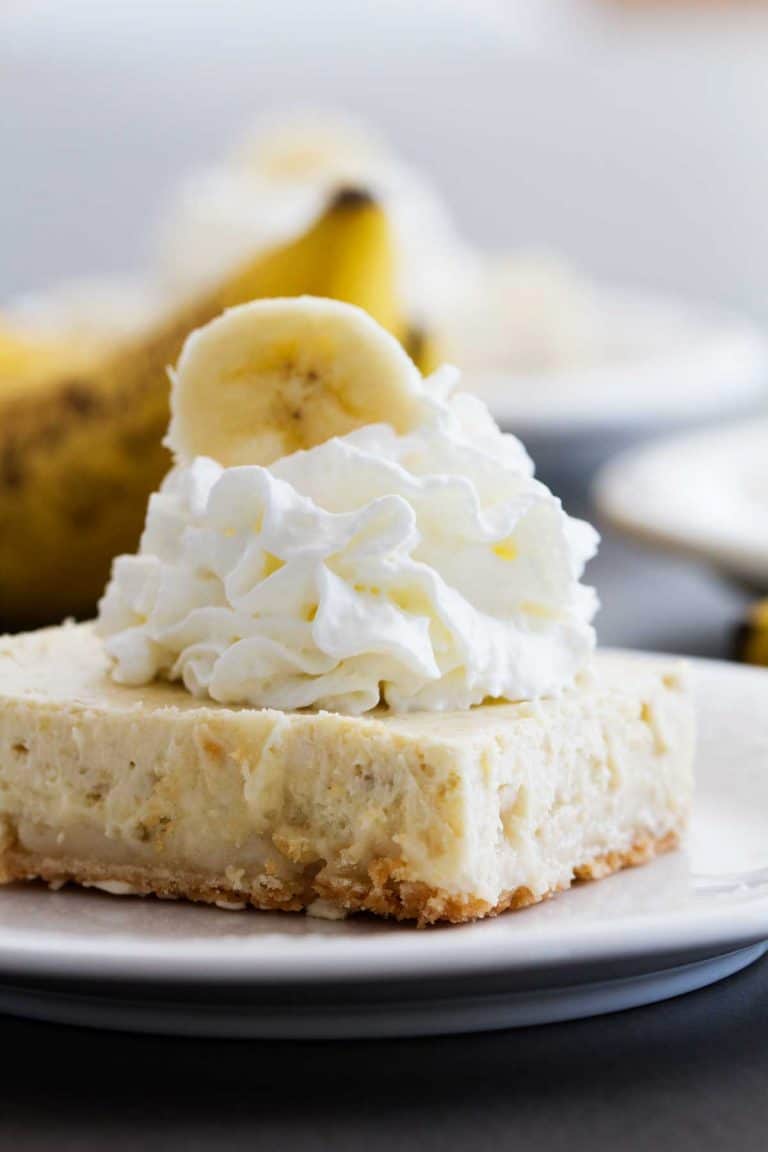 Being a food blogger in January is a funny thing. Well, at least for a blogger that doesn't blog about healthy recipes all the time. We know that people go gung ho for the healthy recipes when the calendar changes to January, but when is it ok to start posting about treats and sweets again? If it's too early, will it fall on deaf ears because everyone is more interested in calories and macros and carb counts?
All I can say is that it's a good thing that I'm a moderation in everything kind of girl. And that dessert didn't stop just because January hit. Because right now, all I want is one of these Banana Cheesecake Cookie Bars….