One reason I love this Blogger Spotlight series is that I get to share some of my favorite bloggers with you.  Another reason I really love it is that I, too, get introduced to some great bloggers who I didn't know before.  Today's Blogger Spotlight – Kris from Munchin with Munchkin – is a blogger that was introduced to me because a reader suggested her as a spotlight.  I am so glad that I was introduced to Kris' blog, and I'm so glad to have her sharing with us today!!
Kris Mullen is a Canadian ex-pat living in Dallas working as a full-time food photographer and recipe creator. In January 2011, she started the food blog Munchin with Munchkin. In 2012 the site was recognized with a Homie Award for Best Recipe Blog from The Kitchn. Munchin with Munchkin has also been nominated for a Fitterati award for Best Healthy Eating Blog from Fitness Magazine and for a Canadian Weblog Award for Best Weblog by an Ex-Pat and Best Weblog About Food and Drink. Kris' recipes and food photography have appeared on numerous websites and publications including Women's Health, Gojee, and Saveur. When she is not blogging or photographing food, Kris spends her time camping, swimming and watching baseball (Go Blue Jays!).

What inspired you to first start writing your blog?
I moved from Ottawa, Canada to Dallas, Texas a few years ago and found myself with a lot of free time on my hands. I began filling my spare time with cooking and baking. Being thousands of miles away from family and friends, the best way to stay in touch was online. I started my blog to update my loved ones on my life in the southwest as well as to share my recipes and kitchen experiments with them. My blog has evolved a lot since the beginning, however I continue to use it as a form of communication to share my personal experiences and recipes.

What kinds of posts are your favorite to write? What do your readers seem to like the most?
I love writing posts that cater to special diets. I was a vegetarian for almost eight years and I still really enjoy eating vegetarian meals. Although I now eat meat, my culinary roots have a strong basis in vegan and vegetarian foods and many of my dishes reflect that.
My readers seem to really enjoy my dessert posts, especially the vegan desserts like my Key Lime Pie Milkshake.

Where do most of your recipes come from?
I make up most of my recipes and the inspiration often comes from fun ingredients I find at the farmer's market or at health food stores. I love trying new things so I'm always on the hunt for something I haven't tried. I also have recipes which were inspired by family favorites, although they're usually made with a healthy twist.

Do you plan a weekly menu? If so, what inspires your menu?
I do plan a weekly menu. Often it is inspired by what is in season or on sale. I get really excited when my weekly grocery store flyers come in the mail! I realize how sad that sounds. It's the little things in life…

What is your favorite kind of food to make?
I really enjoy baking cakes. It doesn't happen often, but when it does I feel like I've achieved something. When I first started blogging I made a red velvet cake for Valentine's day. I accidentally cooked it on broil and ended up with a gelatinous red sludge. (If any special effects people are reading, broiling a red velvet cake will give you very realistic fake blood.)
For my one year blogging anniversary, I made a matcha vanilla bean layer cake with coconut buttercream icing. I was so proud of myself. Baking a cake reminds me of how much I've improved.

What is your favorite recipe posted on your blog?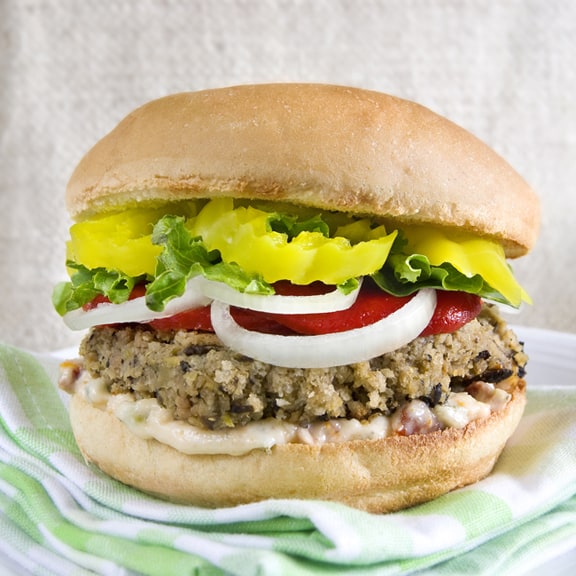 Vegan Burgers with Sun-Dried Tomato & Cornichon Aioli
That's a tough one! My favorite savory recipe is actually a pretty recent one. I can't get enough of these Vegan Burgers with Sun-dried Tomato and Cornichon Aioli.
My favorite sweet recipe is my Baked Honey Oatmeal with Raspberries and Pistachios. It's like eating dessert for breakfast without the guilt.

Will you show us your kitchen? What is your favorite thing about your kitchen?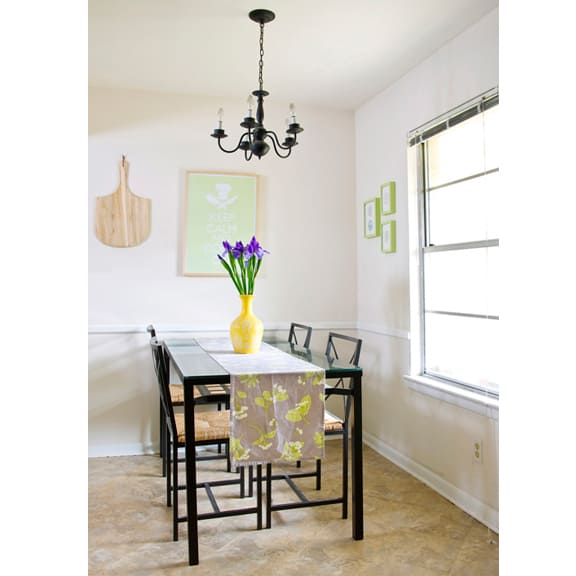 My kitchen is a rental and probably hasn't been updated since the 1960's. Our oven was made by American Motors back when it was run by Mitt Romney's dad. I think that explains it all.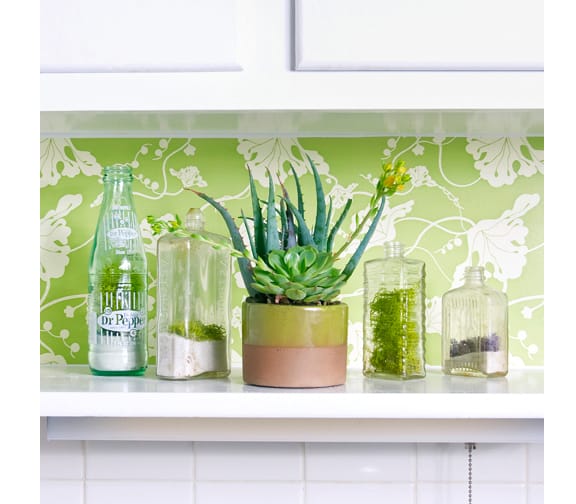 I did what I could to personalize the space by adding color, art, accessories and succulents. If I had free reign to change anything, I would replace the tile counter tops with butcher block counters. (and maybe get an oven from the 21st century)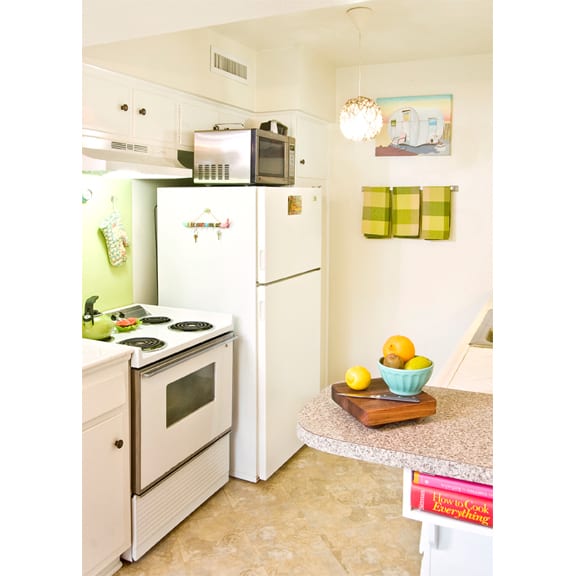 My favorite part of my kitchen is the natural light I get from our south facing window. It is really ideal for photographing food.

What is your favorite kitchen tool/appliance?
I use my cast iron skillet almost everyday. I think every cook needs one in their kitchen. I also really love my Breville Juicer. It saves a lot of waste in my house. Any produce that would otherwise go to waste gets thrown into the juicer before it goes bad. This not only eliminates waste, but also forces me to eat more veggies. It's a win win situation.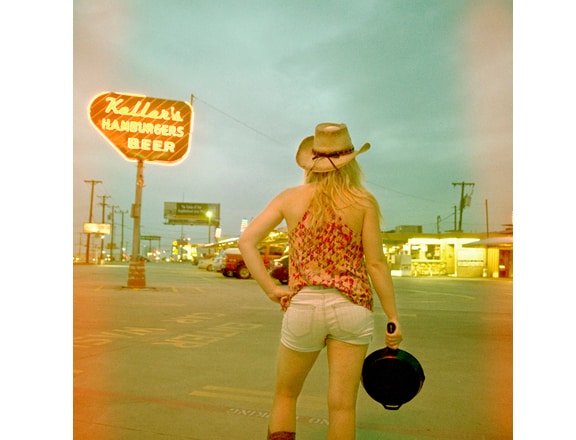 What is your best tip for getting dinner on the table?
Keep it simple and plan ahead. Also, a stocked pantry helps a lot on those nights where you have no idea what to make.
What is your most used cookbook?
How to Cook Everything by Mark Bittman. It's a great resource for home cooks. Whenever I'm unsure of cooking times or measurement conversions I turn to this book. All of the recipes are very open ended, which I enjoy because I've never been great at following recipes.
What would you eat as your last supper?
I would have West Indian chicken curry, channa, a huge plate of roti, Trinidadian doubles, fried plantains, and big slice of key lime pie for dessert. Hey, if it's my last meal I have the right to be a glutton!
What kind of camera/lens/equipment do you use?
Currently I'm using a Cannon 40D, although I plan on upgrading to a Cannon 5D in the future. For lenses I use a 17-70mm and 50mm.
Any suggestions or hints to have great food photos?
Use natural light whenever possible. Also, use a reflector to fill in the dark shadows. A simple DIY reflector that I've used in the past is a cereal box wrapped in tin foil. It works like a charm. Lastly, always use a tripod when photographing food. The extra stability will really improve the quality of your photographs.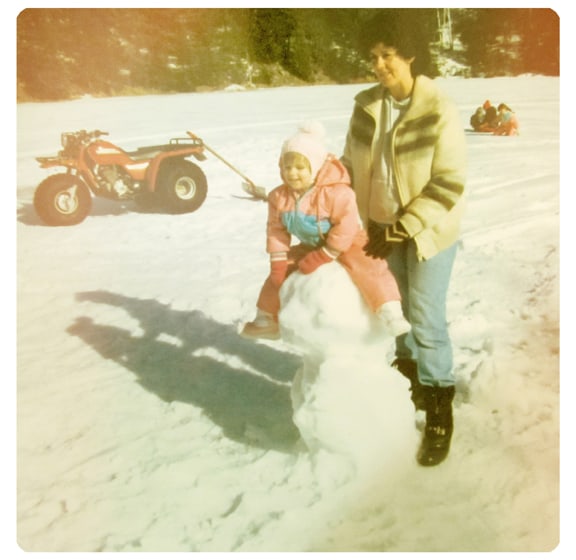 What kind of food did you eat growing up? Do you cook the same kinds of things today?
Growing up I ate a lot of fresh fruits and vegetables. I wasn't allowed to have soda or chewing gum, and you would rarely find candy or ice cream in our kitchen. I actually asked Santa for bubble gum one Christmas just to spite my mum. I thought I was so tricky.
My mum wanted to teach me at a young age to eat healthy and I am so grateful for that. I still eat a lot of fresh produce, although these days you will find the occasional pint of ice cream in my freezer and pack of chewing gum in my purse.
What was the first dish you ever cooked?
In the 5th grade my parents gave me a house key and I had independence free from an after school baby sitter. I probably made my first dish at this time and I'm pretty sure I whipped butter and sugar together with my mum's electric mixer and ate that from a bowl. I always thought that was the best stage in cookie dough. I don't know if that really counts as a dish though.
More memorably the first dish I made was an Italian feast. Growing up, our neighbor Walter was a Chef at an Italian restaurant in Ottawa. When I was twelve years old, he took me under his wing and began teaching me how to cook traditional Italian food. One afternoon I went to his house and we made an enormous meal to serve to my parents and his friends. We made Bruschetta, Caprese Salad, Chicken Picatta, Spaghetti Aglio e Olio, and a wonderful Italian Cheesecake for dessert. I am so thankful Walter had the time and patience to show me how to prepare Italian cuisine. It definitely beat my bowl of sugary butter.
Is there a dish that you are known for?
I'm usually the person who brings a vegetable dish to potlucks and gatherings. In my family they have a special name for it; city food. In the summer I spend many weekends at my family cottage and I often bring food for everyone to share. On a table full of elk burgers and steaks, my vegetable centric dishes stand out like a sore thumb. Typically, my cousin Mitch is the first person to dig into my potluck contribution, while everyone else watches for his approval. When he nods his head, everyone starts loading up their plates with my "city food". Not sure if that counts as a "dish" but it's what I'm known for in my family.
When you really want to cheat, what do you eat?
Cheeseburgers. I'm one step away from being the female version of Randy from Trailer Park Boys. Canadians, you know what I'm talking about!
If you could travel anywhere in the world – just for the food – where would you go?
Without a doubt, I'd go to Trinidad and Tobago and eat an unhealthy amount of roti, curry and doubles! West Indian food is my ultimate weakness.

What is the best thing you've ever eaten? The strangest?
This past Christmas, my fiance and I visited his parents in Northern California. My mum escaped from the frigid Ottawa weather and joined us there for a week as well. One morning we all drove to Half Moon Bay where we purchased some dungenous crabs fresh from a fisherman's boat. That evening we had them for dinner with a simple salad and a sourdough loaf from the local bakery. The freshness of the crabs were divine, and that meal is one of my favorites to date. The company was pretty fantastic too.
The strangest thing I've ever eaten is a tie between alligator jerky and this frozen dessert I bought at an asian supermarket. The dessert was green on the outside, brown on the inside, and had the consistency of living flesh. I seriously regret eating it while watching Night of the Living Dead… Really bad Netflix decision on my part.

Is there anything you would not ever eat?
I have no interest in ever eating a Durian fruit. From all accounts it smells like rotting flesh and taste like a moldy onion.

What are your favorite blogs to read?
There are so many amazing blogs out there! There are over 100 food blogs in my RSS feed that I follow regularly. Some of my Favorites are:
Foodie Crush
Naturally Ella
The Meaning of Pie
Cookie & Kate
Love & Lemons
Oh She Glows
Cookin' Canuck
The Alkaline Sisters

What is your best tip for saving money on groceries?
Buy produce at your local farmer's market right before the vendors pack up for the day. Often you can get great deals because they really want to get rid of what they have left. Plus you'll get fresh and local produce which always taste better!

What is your favorite part about blogging?
Making friends with other food enthusiasts and bloggers. I love reading comments from my readers and meeting people who share similar interests. It's great being apart of such a kind and devoted community.

What is your best tip to becoming a successful blogger?
Be passionate about what you do, post often, take pride in your blog, and be yourself. Get out there and show the world what you have to offer. Find your niche and connect with other bloggers in that community. Don't think of blogging as a competition, that mindset will only bring you down. If you're a new blogger, get yourself out there by submitting to sites like tastespotting and foodgawker. Lastly, don't burn yourself out. It's important to take days off and experience the outside world. If you don't live a life outside of blogging, you won't have anything to blog about!
—————————
Thank you so much, Kris!  It was so fun to get to know you!!  If you want to see more from Kris, here is where you can find her:
Blog:  Munchin with Munchkin
Facebook: Munchin with Munchkin
Twitter: @munchnmunchkin
Pinterest: Kris Mullen