It's time for a new blogger spotlight!! Ten questions answered from a blogger I love. Today, I'm so happy to have Milisa from Miss in the Kitchen. I'm so lucky to get to work with Milisa on a few behind the scenes projects, and she is such a great girl and a great blogger. And she lives on a ranch, which I think is totally cool. She also makes amazing food like Peach Barbecue French Bread Pizza and Lemon Sweet Rolls. So read all about her below, and then go and check out her blog!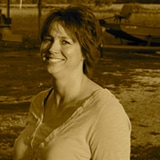 Hey Y'all! My name is Milisa, but most call me Miss. I live in Oklahoma, with my husband and three boys on our cattle ranch.I love my family, I love to cook and I love to read. I learned to cook from my Mom, my Mother-in-law, from studying stacks of cookbooks and of course Food Network. I spent several years cooking for cowboys on a ranch, some days feeding upwards of 30 mouths. These days I mostly cook for my husband and the boys, two teenagers and our little fellow who is in third grade. I guess you might say the portions are not too much smaller with two teenage boys in the house! About 10 years ago I started my own barbecue sauce business that I later sold and it is still thriving today.
What inspired you to first start writing your blog?
I have always loved developing new recipes and when I sold my barbecue sauce business and really missed the interaction with people that comes with a food based business. A food blog has totally filled that void.
Where do most of your recipes come from?
I mostly just make them up. If I go in the kitchen hungry, then I can usually whip up something good.

What is your favorite recipe posted on your blog?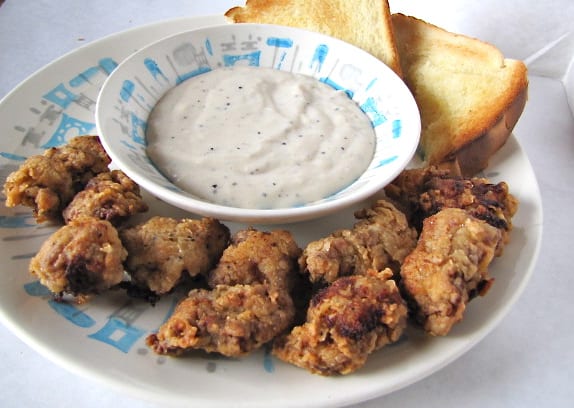 Chicken Fried Steak Bites with Country Gravy, pure comfort food.
What is your most used cookbook?
The Better Homes and Gardens New Cook Book. It was the first cookbook I ever bought and it has all of the basics covered.
What would you eat as your last supper?
Chicken Fried Steak with extra white gravy, french fries and cheesecake for dessert.
What was your first post? How do you think your blog has changed since you first started blogging?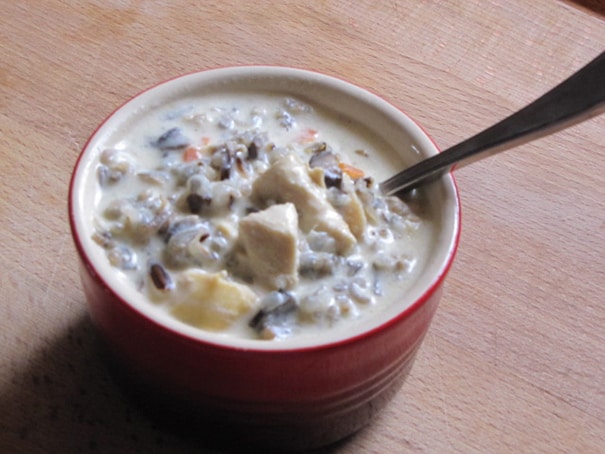 Creamy Chicken and Wild Rice Soup.
My photos and styling have improved slightly and I would like to think that my writing has also improved. I started it out as just a way to share my recipes but it has grown into a full fledged business and the friends I've made both readers and other bloggers was an unexpected bonus.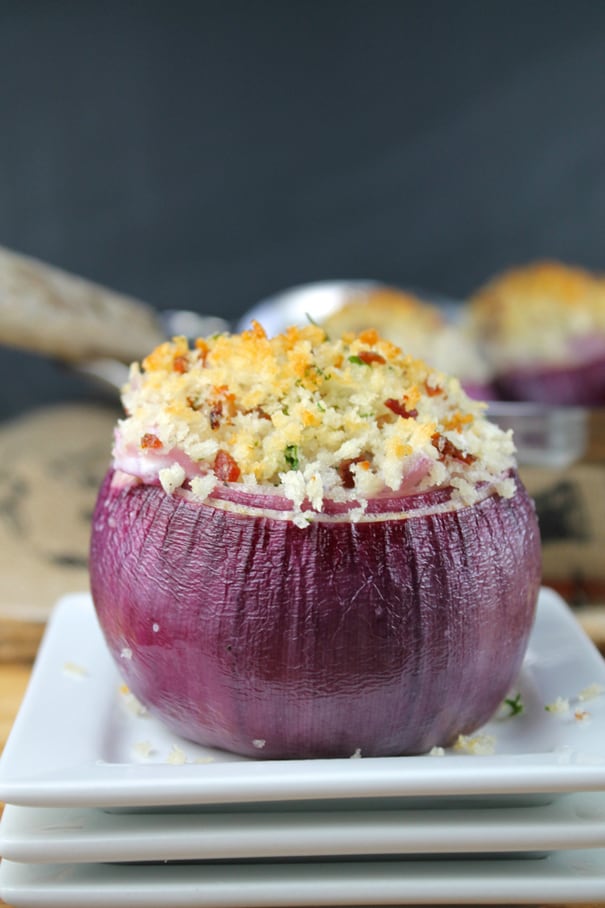 Milisa's photography now – Creamy Roasted Red Onions
What is your best tip for getting dinner on the table?
Having a stocked pantry. When we lived in Wyoming, I shopped for groceries once a month and I learned to make lots of dinners from what I had on hand. Now that we are in Oklahoma and the grocery store is 5 minutes away, I still like to have my pantry well stocked.
What kind of food did you eat growing up? Do you cook the same kinds of things today?
My grandparents owned a catfish restaurant that my parents took over when I was a teenager, so I was always surrounded by wonderful southern food. My mom is a wonderful cook and I still cook many of her recipes for my family.
Is there a dish that you are known for?
Probably the most well known for my barbecue sauce but my chicken enchiladas would be a close second.
—————–
Thanks, Milisa!! I am terrified of the day that I have 2 teenage boys in the house – I'm sure I'm going to need some advice when that time comes! (And some of those chicken fried steak bites…) If you want to see more from Milisa, here is where you can find her!