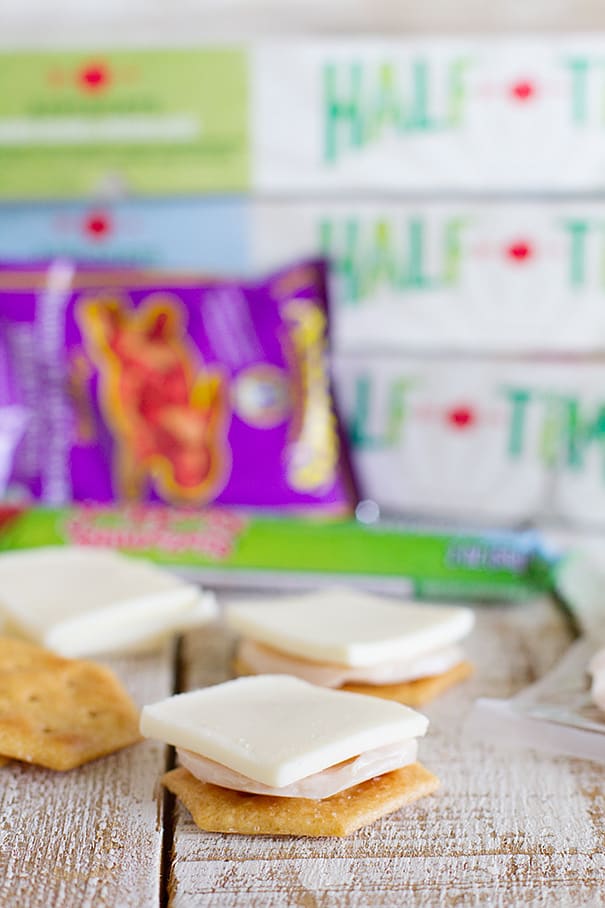 I remember when I was young, and I'd take my lunch to school. My mom pretty much always made homemade lunches for us kids, but sometimes I'd get jealous when I'd see one of my friends with those prepackaged lunches. Luckily today, there is a way for parents to have the convenience of those prepackaged lunches without sacrificing quality thanks to HALF TIME™ lunches.
I know how crazy life can get. As a work at home mom, I often struggle with working a full time job and also trying to balance taking care of my kids and a home. There just aren't enough hours in the day. But there are a few things that are very important to me, and lunch is one of those. But sometimes lunch can get a bit boring, especially when time is tight. Thank goodness for HALF TIME™ lunches. 3 trusted brands, Applegate, Stoneyfield and Annie's come together to make a lunch that is every kid's dream. Filled with natural and organic ingredients, the HALF TIME™ lunch kits take lunch to another level – instead of just lunching, your kids are lunching awesome!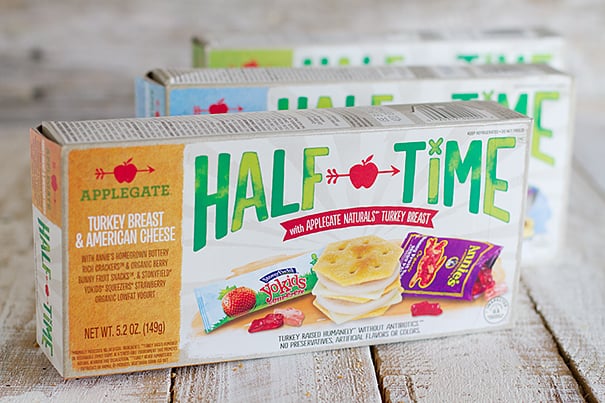 HALF TIME™ lunch kits come in 3 varieties: Turkey and Cheese, Ham and Cheese, and Bologna and Cheese. There's something for everyone! They also include snacks from Stoneyfield and Annies. And I love that it's a worry free lunch for those days when life is crazy.
It's a worry free lunch that you don't have to compromise with – that's Lunching Awesome!!
Want to learn more about HALF TIME™ lunches? Check out the Applegate website, or visit them on social media!
Website
Facebook
Twitter
Pinterest
YouTube
Instagram
Want to win your own HALF TIME™ product kit? You'll get all three varieties of lunches, plus a draw-your-own lunch bag, a set of permanent markers for decorating the lunch bag, coupons and an activity book.
To enter, leave a comment below telling me your favorite way for lunching awesome! Giveaway ends October 21, 2014 at 11:59pm MST. US entries only. Make sure you have entered an email address to be contacted if you are the winner. Winner has 48 hours to respond before another winner is chosen.
This is a sponsored conversation written by me on behalf of Applegate via Burst Media. The opinions and text are all mine.