A look at The Lodges at Deer Valley in Park City, UT. Great accommodations for fun in the mountains!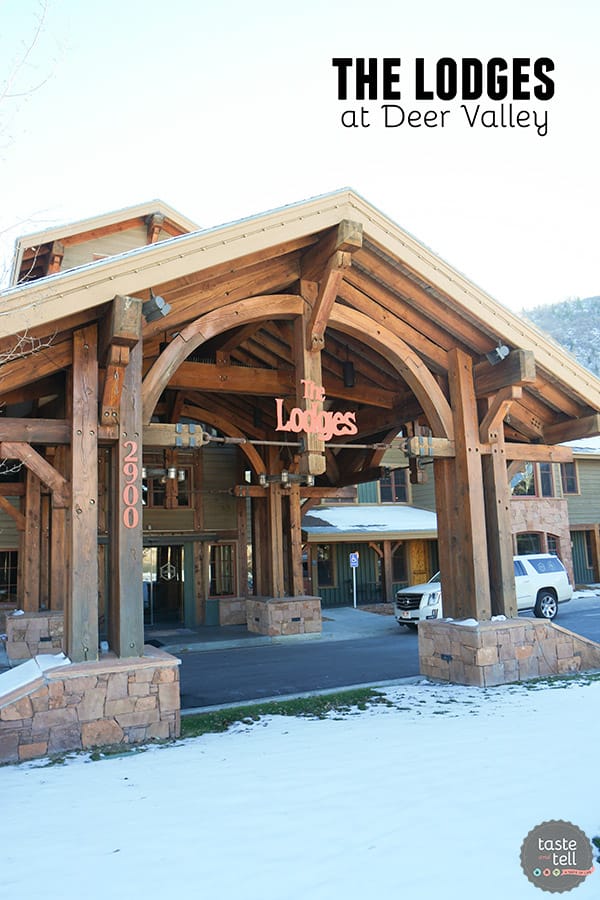 It's official – ski season starts today at Deer Valley Resort in Park City, UT.
Well, you all know how I feel about the cold. Winter is not my favorite, and I'm not a skier or snowboarder, but that doesn't mean I don't love some time in a cozy cabin!!
My husband and I actually celebrated our 10th anniversary in November, so to celebrate, we decided to take a night away and head over the mountain to Park City. I really just adore Park City, and I really adore Deer Valley, so I was really excited to be able to spend a night away.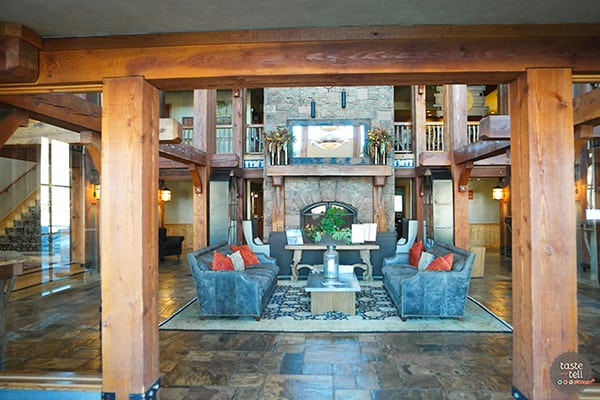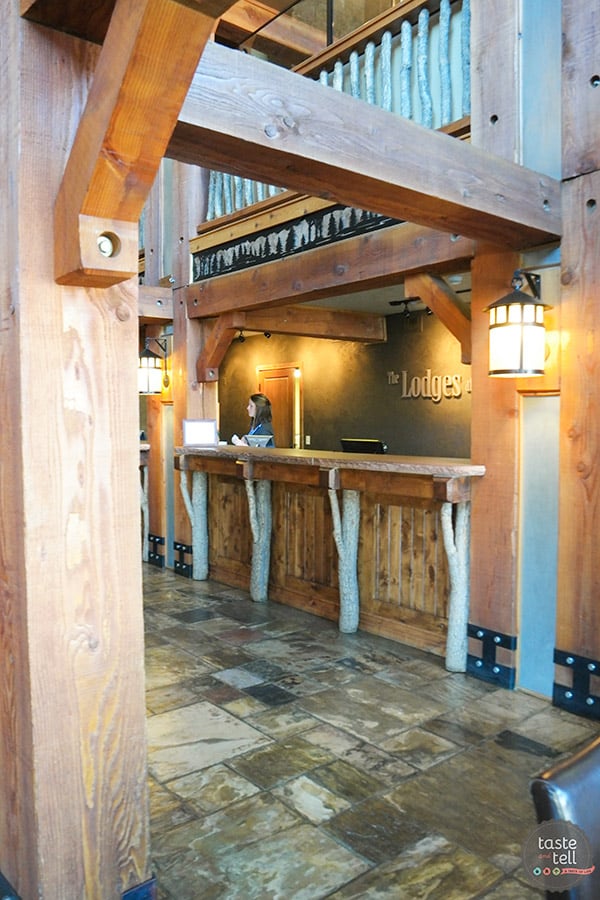 We really weren't there long – arriving on a Friday night and leaving the next morning, but it was a much needed night away.
The Lodges at Deer Valley are located less than half a mile from from the base at Deer Valley Resort, with a free shuttle strait to the base of the mountain. Also, they have a free town car service that will take you to Main Street in Park City!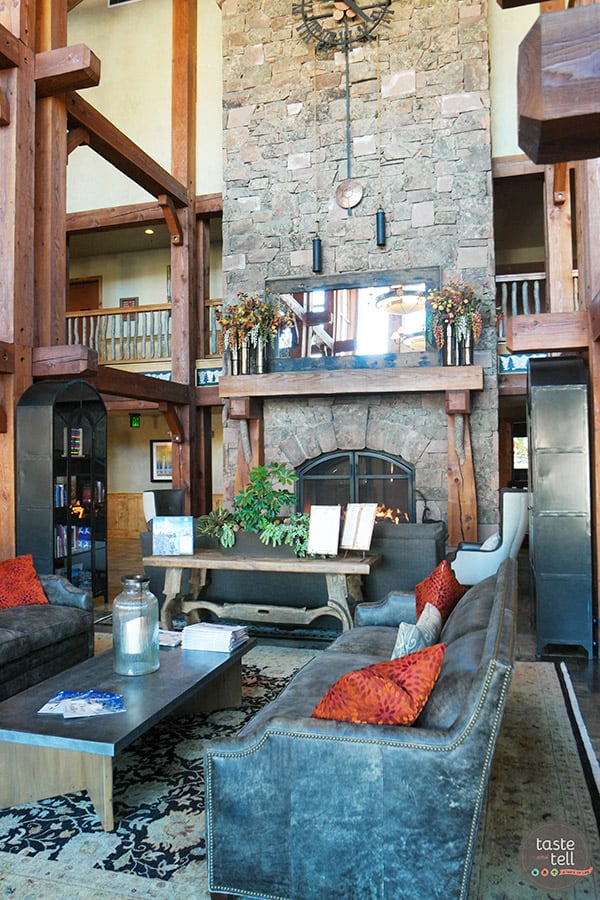 From the moment you walk into the lobby, you can see why this is called The Lodges. Wooden beams and classy rustic decor run throughout, and you immediately get that cozy feeling. Check-in was super fast and easy, and the help at the front desk was more than friendly and helpful.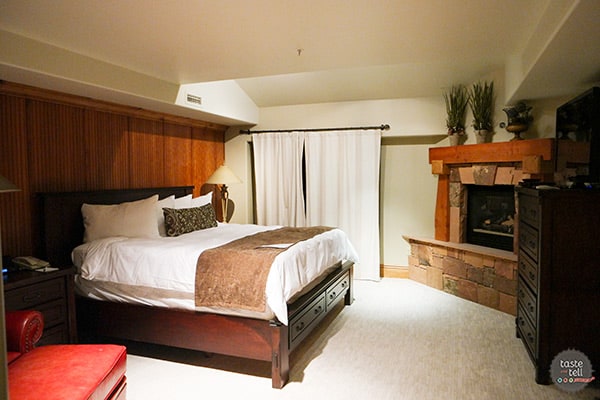 For overnight accommodations, the property offers several different choices – hotel room, deluxe hotel room, one bedroom, two bedroom and 3 bedroom condo style rooms. They are decorated rustic, yet elegant, and have big, beautiful, comfortable beds.
The room had a fireplace, which I definitely took advantage of, and a refrigerator, microwave, and free wi-fi.
The property also has a fitness center, pool and hot tub, although we weren't there long enough to take advantage of any of those.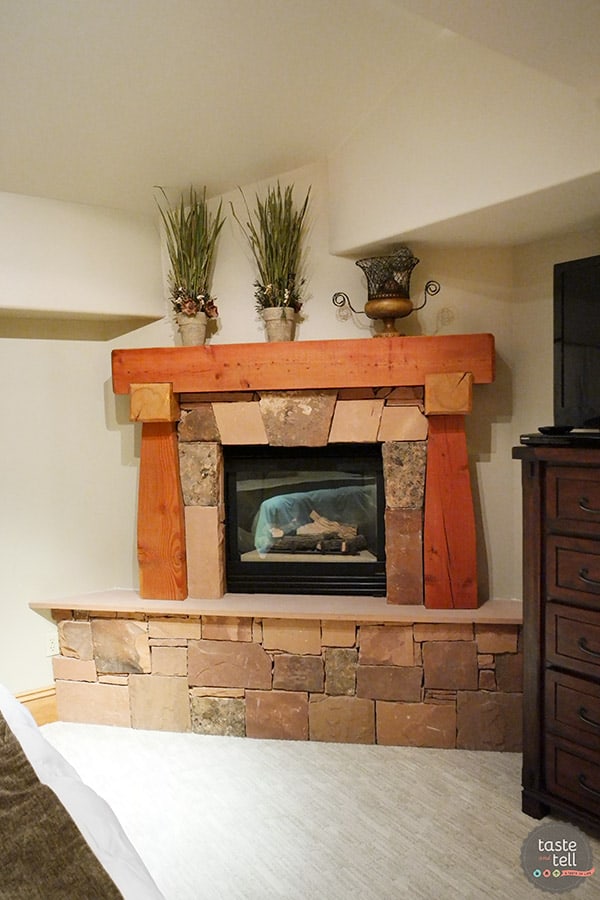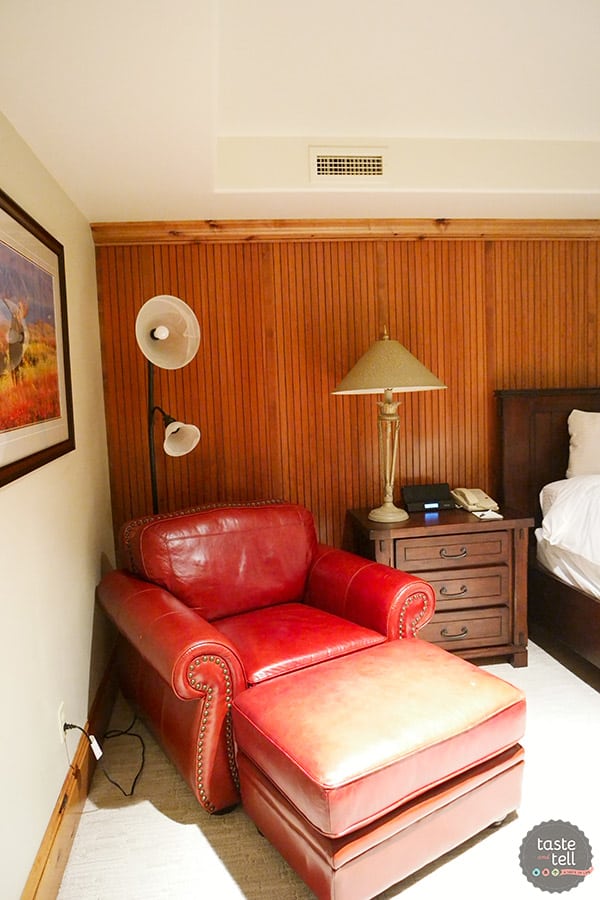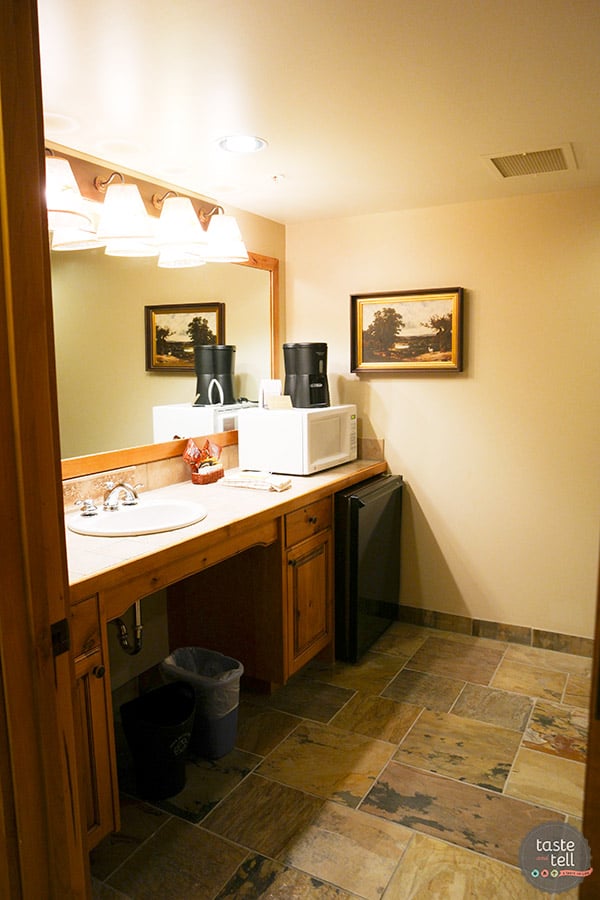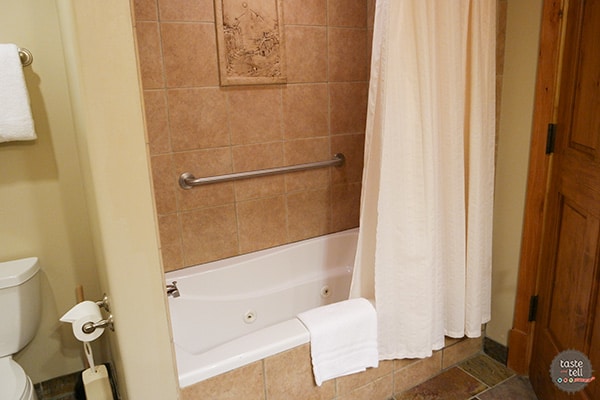 The Lodges at Deer Valley offers a free continental breakfast during ski season, and The Brass Tag is located on the second floor above the registration desk. There are also several other options for dining right at the resort.
If you are planning a trip to Park City, definitely check out The Lodges at Deer Valley!
The Lodges at Deer Valley
2900 Deer Valley Drive East
Park City, UT 84060