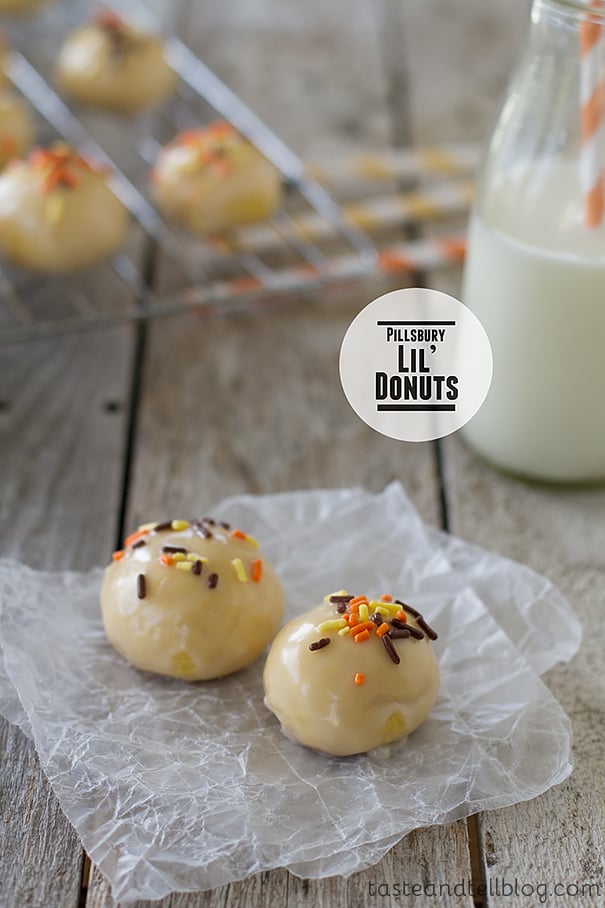 This post is sponsored by J.M. Smucker Company and Pillsbury®
When I first found out that I was going to be having a girl, some of my first thoughts were excitement that one day I would be able to cook with her. I hoped that she would get as much joy out of being in the kitchen as I do.
Luckily, my dreams have come true. This little girl loves to cook with her mama. So much, in fact, that sometimes it slows things down quite a bit, but I really am glad that she has such a desire to learn. I'll usually try to find one or two things that she can do, but then sometimes, she wants to do everything herself.
So every once in awhile, we will have some mommy daughter time in the kitchen where she gets to make everything herself, while I'm just there to direct and supervise.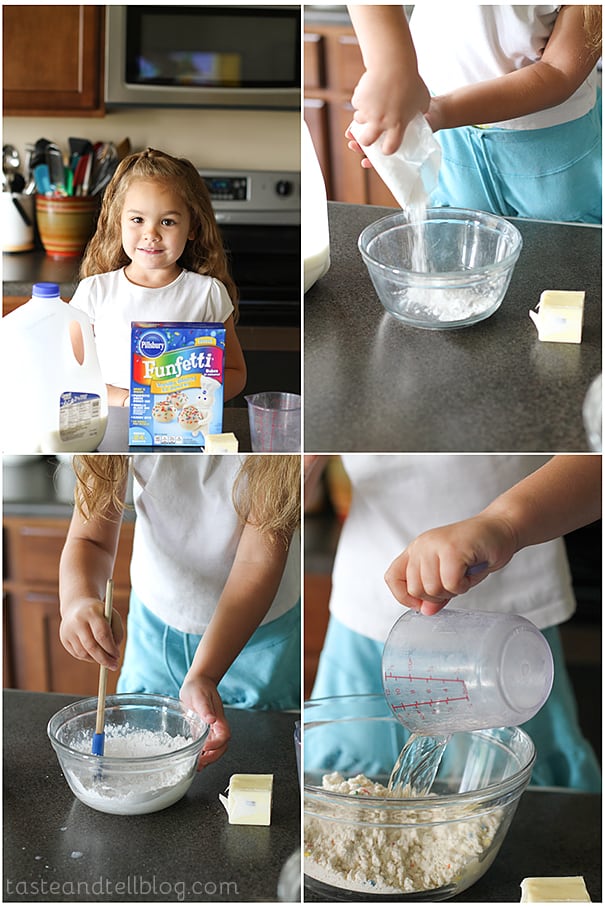 So when I got some of the new Funfetti® Lil' Donut Kits from Pillsbury to test, I knew exactly what I wanted to do. Mommy daughter time! Abbi was very excited, because I'm pretty sure she loves donuts even more than she likes cooking. (But probably not as much as she loves Lalaloopsies. She is totally obsessed.) I let her choose which flavor we wanted to start with, and she chose the Vanilla Glazed.
I got all of the ingredients out for her, and she went to town. I think she was feeling pretty special because we had never made donuts together before. And these were perfect for a 4 year old. All it required was stirring, rolling the dough into balls, then baking (which I did – not the 4 year old! 🙂 )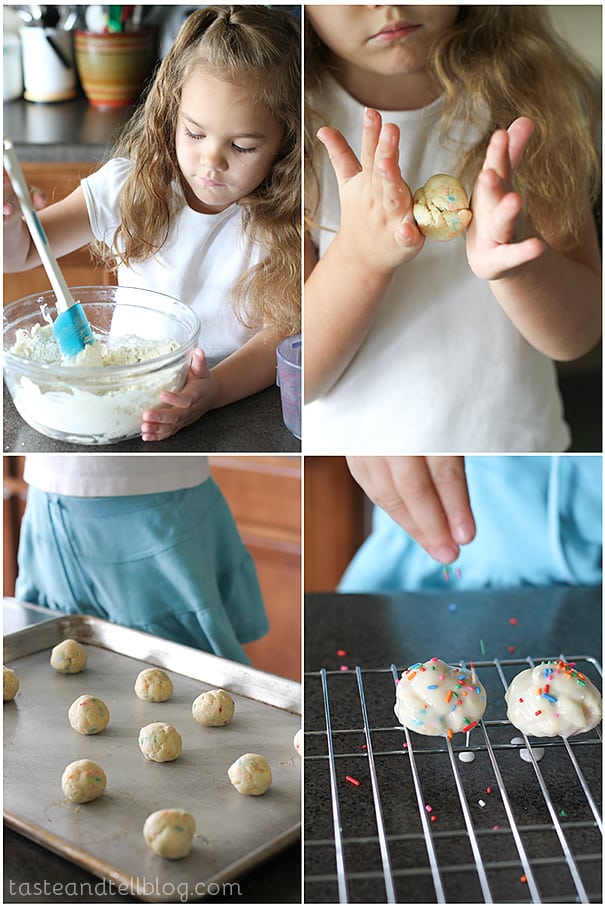 After they are done baking, they get dunked in a delicious vanilla glaze, and then they get some sprinkles – a generous amount of sprinkles if your 4 year old is the one doing the sprinkling. She could barely wait the 5 minutes that they needed to sit before diving in.
They were a hit! She wasn't able to get them into perfect donut hole circles, but they still tasted awesome. I made up a batch of the Maple Glazed another day while she was at school, and it wasn't difficult for me to roll them into a better circle. But she never even noticed – she was just proud of her creations!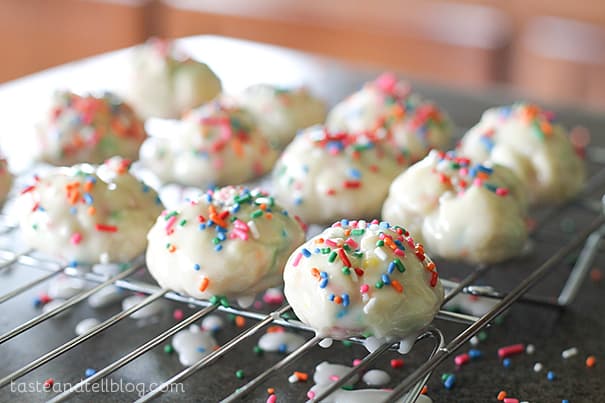 As a donut lover, I'm going to be keeping a few boxes of these on hand. They are so easy to make, and really do taste just like cake donut holes. They would be perfect for any kind of entertaining, for after school snacks, for a special breakfast, or even just a special dessert. Here are a few suggestions of ways to serve the donut holes:
*To make a special appetizer for a party, thread the donut holes on skewers, alternating with strawberries and chunks of pound cake.
*Turn it into a family affair! For a family night activity, get everyone involved in stirring, rolling and dipping. And of course, eating!
*They would be perfect for a special Saturday morning breakfast. Make all three flavors and let the family choose which is their favorite – or choose all three!
Now – how would you feel about a $20k kitchen makeover? Visit www.PillsburyBaking.com from September 26, 2013 until November 27, 2013, where you can register for the promotion and pin or re-pin Pillsbury Lil' Donut images and recipes for a chance to win!!
**This post has been sponsored by J.M. Smucker Company and Pillsbury. All opinions are my own.**
©/® The J.M. Smucker Company. Pillsbury is a trademark of The Pillsbury Company, LLC, used under license.