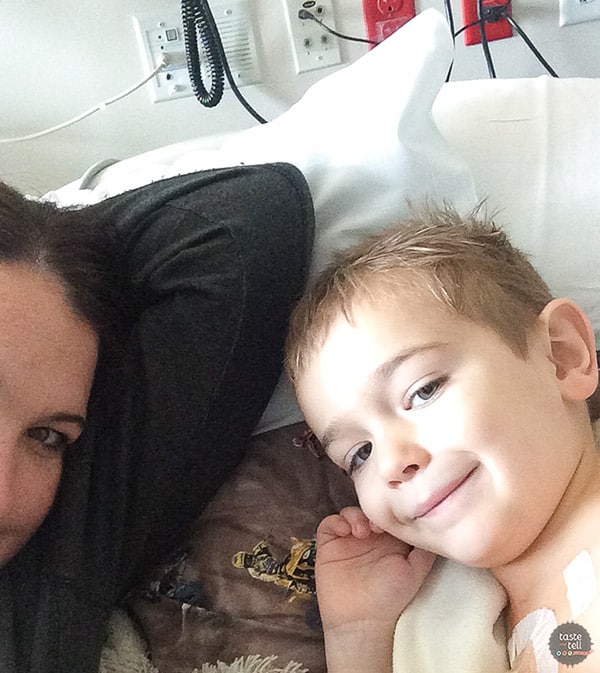 I have written this post in my head probably a hundred times. But now that I sit down to actually put words in place, it's not coming very easily. So please bear with me.
I actually didn't intend to even share very much at the beginning. But every time I have sat down to write a regular recipe post in the last couple of weeks, I have found that it's hard to write without incorporating real life. Because real life has definitely taken a turn.
About two and a half weeks ago, we found out that our 4 year old son, Easton, has leukemia. I can't even begin to describe how I felt the moment that our doctor told us. We knew bad news was coming – they had called that morning asking me to come in to talk about the results of the tests they had done. I immediately called my husband at work and told him that it couldn't be good if they wanted us to come in, so he left work right away so that he could go with me. I'm so grateful for that looking back.
I won't go into all of the details, but the next week was a whirlwind. They wanted us to check into the hospital right away, but it was my daughter's birthday and she had her very first birthday party that afternoon. After talking to the oncologist, my doctor called back and said we were fine to wait until the next morning, which is another tender mercy because I know she would have been devastated to have to cancel her party. It seems so silly in the grand scheme of things, but I knew our lives were going to drastically change, and that night of normal was needed for our family.
The next morning, we checked into Primary Children's Hospital and spent 5 days there, starting chemotherapy. Luckily, all went smoothly so we were able to check out, and we are now going up once a week for outpatient therapy.
Like I said above, I didn't really intend on sharing much. In fact, beyond our immediate family and church clergy, we didn't tell many people those first few days. I didn't think I was emotionally ready for it. I'm still not sure I am. But I knew there were people that would want to know, and I knew that word would get out eventually. It's not that I didn't want people to know, but how do you tell people – my son has cancer? I am not a person who likes a lot of attention on me, and Easton is quite shy as well, so it just wasn't an easy thing for me to do.
But I talked to my sister, whose daughter went through a lot health wise, as well, and I asked her – how did you tell people? She said you just have to do it. It may not be comfortable, but people want to know. If for nothing else, people can pray for you. Pray for you child. And heaven knows we could use all the prayers we can get. So I shared on my personal Facebook page, and I also talked about it some on Snapchat.
For some reason, it has even been harder to share with all of you. I think it's because I'm not an attention seeker. But I know I can't keep writing and pretending that life is continuing on as normal, because it's not. It felt fake to skirt around it. Because this is now life, and the beauty of a blog is that it's not just a compilation of recipes, or travelogues. It's personal. It's real. And this is now a big part of my story.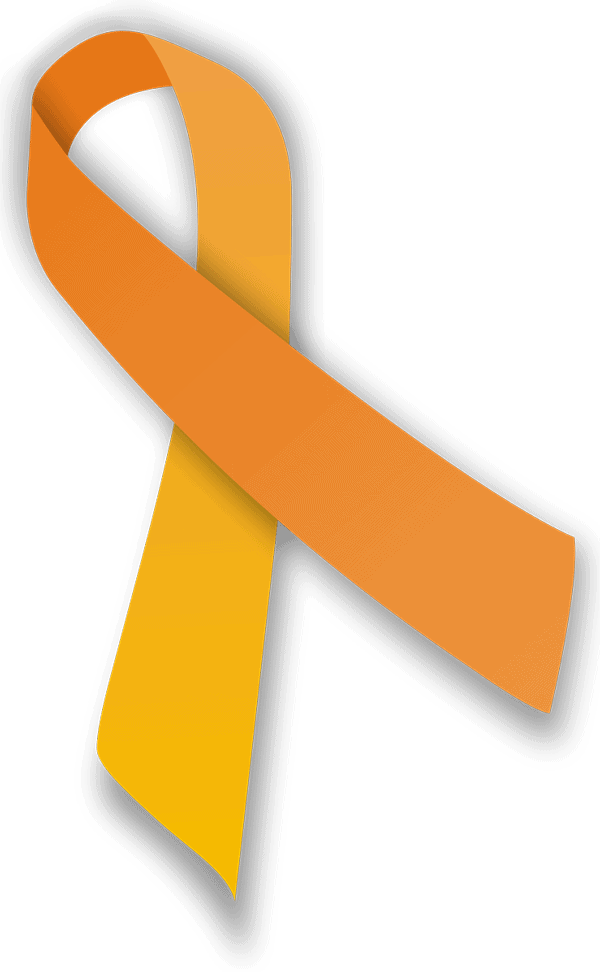 I don't know the plan from here – how often I will talk about Easton and his treatment. We are hoping that things will be pretty uneventful so that I won't have a lot to write about. But I thought for today, I'd share some of the questions that we have been asked the most, and try my best to answer them.
How did your doctor find it?
We still don't know if anything is related, and probably never will, but back in October, Easton woke up with a stiff neck. I called the doctor, and we ruled out meningitis and chalked it up to him sleeping on it badly. But then it happened again. And then again. And again. We had a check up to get his kindergarten shots, and he just happen to have one of his stiff necks that day. But this time, it was more in his shoulder. After looking at him and discussing it, she sent us to get x-rays of his shoulder. I received a call the next day that everything looked fine on the x-ray, but if things didn't get better in the next couple days, to call back in and they would do some further testing. The next morning, he woke up fine.
But a week later, it happened again. So I called the doctor again. I knew something was wrong. He has always been a mama's boy, but in the preceding months, it was magnified. He would barely leave my side. He was having tantrums, and just looked pale. I think that I knew deep inside that something was wrong. So this time, I called the doctor, and they had us come in. I was ready to press them to find out what was going on. My doctor was not in that day, so we saw another doctor in the clinic. I broke into tears, saying I was that crazy mom who knew something was wrong but I had no idea what. He said he would get in contact with our pediatrician, and they would call me with what they wanted us to do. A couple hours later, they called and asked us to go back for another x-ray and to do some blood work. That blood work is what caught the leukemia. We don't know if the stiff necks were even connected, because leukemia typically moves very quickly and they don't think that he would have had it in his body that long. But there is no way to know. No way to tell. But even though it's not the diagnosis that we ever imagined, I'm grateful that those stiff necks led our pediatrician to send us for that blood test.
(And crazy enough – it's very rare for a pediatrician to be the one to catch a patient with leukemia. They told us that most will never have to give that news to a parent. And the few that do would most likely never have to deliver that diagnosis more than once in their whole career.)
What kind of leukemia does he have?
I have been getting a crash course in all things leukemia. In all honesty, before all of this, I didn't even know there are different kinds. But he has the most common type of leukemia – b-cell acute lymphoblastic leukemia, also known as B-ALL. As far as cancer in kids goes, if you are going to have cancer, this is the type you want to have, simply because it is the most common and so much research has been done. He has been very average across the board, which is also great, because it makes knowing the path of treatment a lot easier. I have heard a few different numbers thrown around, but the survival rate for this type of cancer is as high as 95%. Those are some great odds. And we feel very lucky about that. I have complete confidence that he will come out of this just fine. It's just the process of getting him past it that's not going to be very fun.
What is the treatment? How long does it take?
Like I said above, he started chemotherapy right away. He has actually already had 4 different types of chemo in just over 2 weeks. Right now, we are going in for treatment once a week. The first month, also called induction, is when they get in there aggressively and try to kill off all of the cancer. That is one thing that I didn't know about cancer. That after the first 28 days, the goal is to have the tests come back with 0 cancer. But since it's such an aggressive disease, and since it can hide and start duplicating again, treatment continues on even after the tests come back clear. So for the first 8 months, he will be regularly receiving chemo. If the tests come back good at that point, he will go on maintenance which will last just under 3 years. Total treatment for boys is 3 1/2 years, while it's easier to get rid of the cancer in girls, so they typically go for 2 years. He is also on a steroid, as well as many other medications to combat other issues that may come up.
What can I do?
This is probably the thing we get asked the most, and the hardest for me. All we are asking for right now are prayers for Easton. Prayers that he will beat this, that he will continue to be brave and strong. We consider ourselves pretty lucky – we are both working, and we have good insurance. Since I work from home, I'm able to be with him all the time. We both have lots of family close by, and they have all been wonderful. But we can always use prayers and positive thoughts and anything else you want to send out into the universe for this little guy. He has been so brave, and so amazing through all of this. Of course, it's not a walk in the park, but he has taken this all in so much better than I would have ever imagined.
Feel free to ask more questions if you have them, or follow me on Snapchat where I tend to talk more about it. (For some crazy reason, it's somewhat therapeutic to talk about it there. I'm on as tasteandtell.) In the meantime, we are attempting to live life as normal as possible. Easton is hoping to go back to school in about a month. But for now, we are pretty much homebound. So trying to live life as normally as possible hasn't been that bad. We just keep praying for things to continue to go well. And for things to be uneventful. Because I love this little guy, and can't wait for him to be whole again!