I'm totally going to come clean – I bought my first Christmas gift yesterday. Yeah, I'm really not on top of it this year at all. I blame the fact that I'm waiting until my husband and I can go together for my procrastination. Luckily, when it comes to gifts, we keep things pretty simple. The kids are still really young, and I'm not the kind of person to get them 50 gifts a piece, anyway. And Josh and I are only doing stocking gifts for each other this year, so that makes it pretty easy. So even though I have to battle the crowds and go crazy driving in pre-holiday traffic, I'm really not that stressed about shopping.
I'm guessing that I'm not the only one out there who still has some shopping to do. Or maybe your significant other still needs to find something for you. So I decided to put together a list of some of my favorite things, and some of the things that are on my wish list.
My Favorite Things:
Cuisinart PowerPrep Plus 14-Cup Food Processor
A few years ago, I thought that I didn't really need a food processor. And then I thought that it would be fun to have one, so I spent some of my birthday money one year on a cheap model. I immediately realized what I had been missing all those years without a food processor, and it quickly became one of my favorite appliances. A few months ago, I was able to upgrade to this bad boy, and let me tell you – I am in love. This thing is quiet, it's powerful, and it is huge!! I can puree a whole batch of soup instead of having to do it in batches. There's not a recipe that I've come across that this is too small for. If you use your food processor a lot, this is definitely one I'd recommend upgrading to!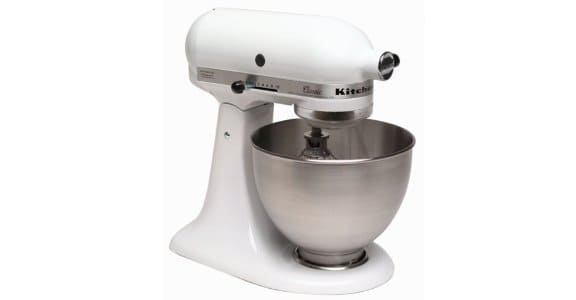 KitchenAid Stand Mixer
This is another appliance that I thought would be a luxury, but it's a luxury that has turned into a necessity. 🙂 I use my mixer on almost a daily basis, and I've missed it so much while all of my things are in storage!! I just have the classic version, but I'd love to upgrade to a Pro version, but I love my classic – it has been one of the best investments in my kitchen.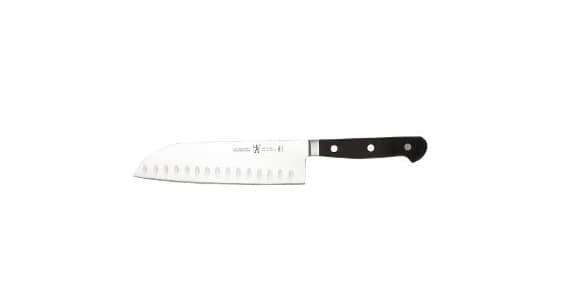 J.A. Henckels International Santoku Knife
I cannot stress to you how important it is to have a good kitchen knife. I absolutely love my set, and would be lost without them. My set is a mid-range set, so while they are more expensive than the cheapy knives you can find, they are not at the top of the price range at all. I've had mine for about 4 years now, and with my husband regularly honing them and by taking care of them, they are still just as sharp as when I got them.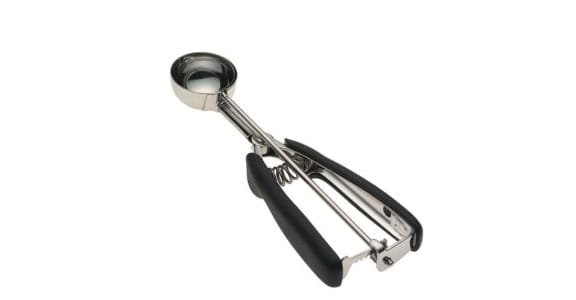 OXO Cookie Scoop
If you are looking for a smaller gift or a stocking stuffer, every kitchen enthusiast needs a cookie scoop. This may seem like a silly thing to put on my list, but it has seriously been one of the things that I've missed the most with all of my things in storage. Making cookies is so much more of a chore when you have to break off pieces and roll them, trying to make them all uniform. A cookie scoop solves these problems and makes the job go by quickly!

Yes, I'm listing my wooden spoons. (Once again, an item I miss right now!!) I've had these spoons for years now, and use them almost daily. These babies won't stain, they are dishwasher safe, and they are perfect for just about everything! I love the flat tops – they are perfect for breaking up meat or smooshing tomatoes. My absolute favorite spoons ever.
On My Wishlist:
Breville Convection Toaster Oven
I have a cheap-o toaster oven that I've had for years now that we use just for toast. But after being at my parent's house, I have found myself using my mom's counter-top oven on a daily basis. So one of these is making it's way to the top of my "want" list!!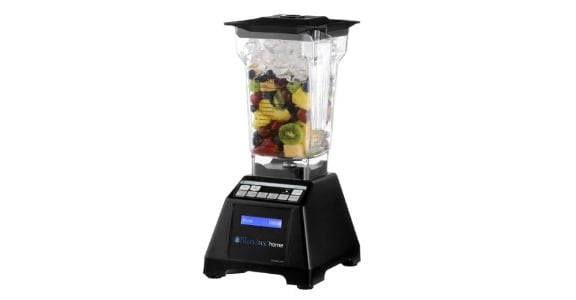 Blendtec Wildside Blender
I've been eyeing one of these for a very long time now. And since I've been at my parent's, this is another thing that I've used a lot. In fact, it's taken over for my food processor while my food processor is in storage. It's worked great for soup, making baby food, and for smoothies!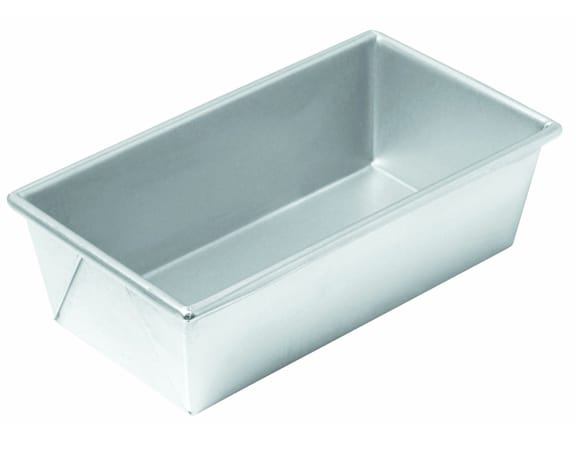 Chicago Metallic Loaf Pans
I keep saying that I'm going to make all of our bread. The only thing holding me back is that I hate my bread pans. But if I had a set of these? We'd have fresh, homemade bread. Always!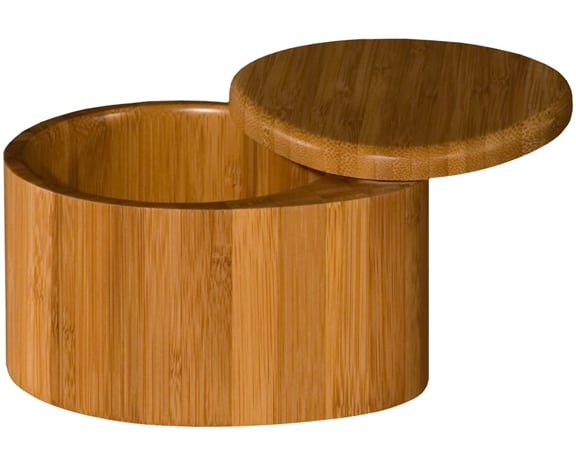 Bamboo Salt Box
I didn't even know these existed before I saw this on Mel's Kitchen Favorites list. And I've been dreaming of owning one of these ever since. My salt is always up in the cupboard, but it would be so convenient to have an easy way to keep it by the stove always!
——————————–
Hopefully I gave you some new ideas, or if you have a few of these things on your "want" list, you can always forward this post onto your loved ones! But you'd better hurry – Christmas will be here before you know it!!
What's on your Christmas list this year?
**Disclosure: There are Amazon affiliate links throughout this post.  A girl has got to make a living, right? 🙂 Images from amazon.com and pamperedchef.com**