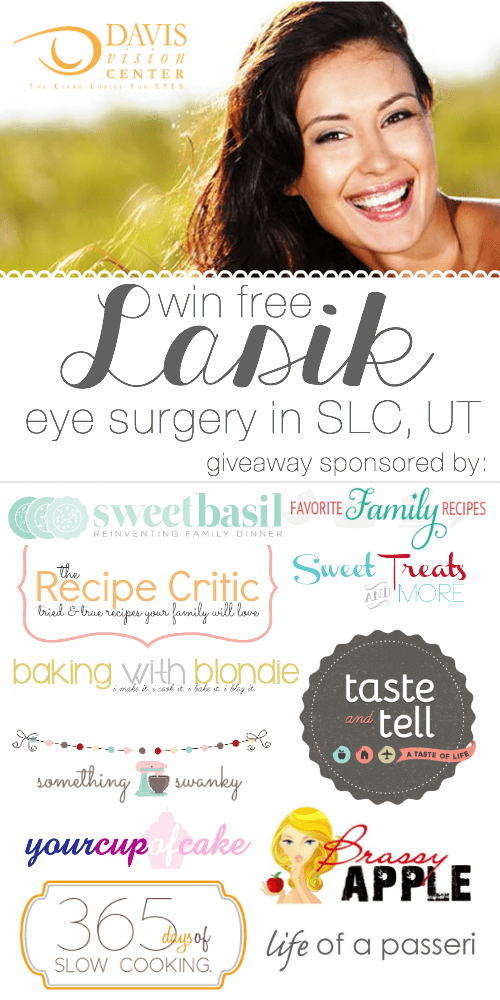 I have teamed up with some of my favorite bloggers – Sweet Basil, Favorite Family Recipes, Sweet Treats and More, The Recipe Critic, Baking with Blondie, Something Swanky, Your Cup of Cake, Brassy Apple, 365 Days of Slow Cooking, and Life of a Passeri to bring you an awesome giveaway today!! The giveaway and details are at the end of the post!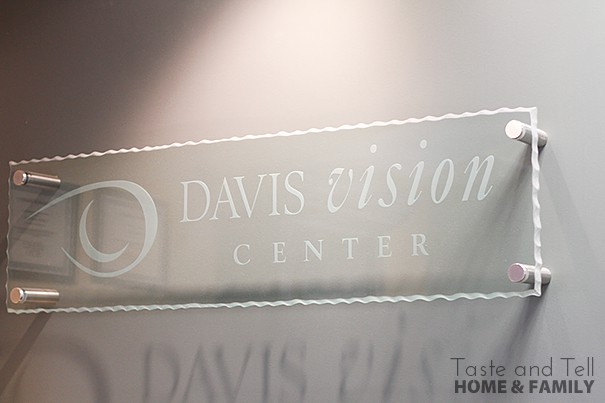 I'm pretty lucky. I've been blessed with great vision. But my husband? Not so much.
Before we got married, I never knew the hassle of glasses and contacts. But even though my vision is great, I'm still having to deal with those problems as a wife to someone with bad eyesight.
My husband has expressed interest in LASIK surgery for a long time now. But I've always been the one with lots of questions.
How does it work? How much does it cost? What are the risks?
Well, I was able to attend one of the most informative, interesting, and – believe it or not – touching blogging get togethers last week.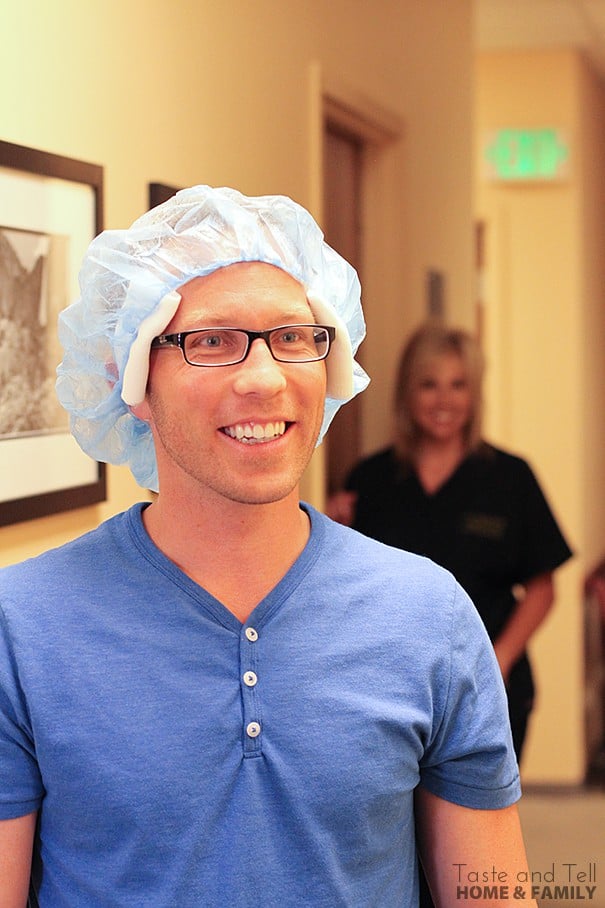 Carrian from Sweet Basil arranged for us all to meet Dr. Davis at Davis Vision to watch an actual LASIK surgery. The fun part was that Carrian's husband, Cade, was the one getting the surgery, and he had no idea until we were all there and halfway through the evening! For the full story, check out Carrian's blog. Seriously – there were a few tears shed!!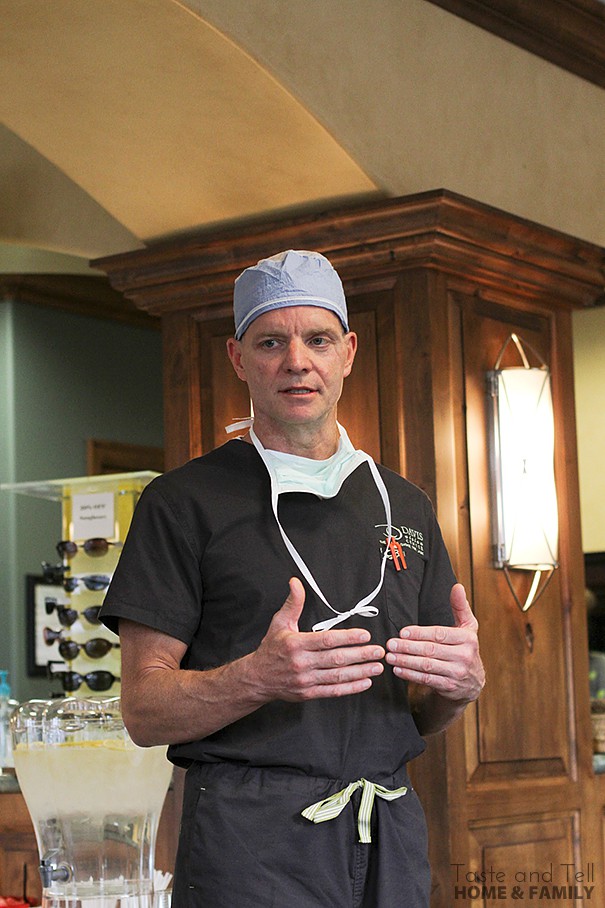 I knew so little about LASIK going into this night, so it was all very interesting to me. And I was so impressed with Davis Vision. First of all, the staff was amazing. They were super friendly and accommodating and you could tell that they are just good people. Dr. Davis is really active in his community, and really believes in helping people out.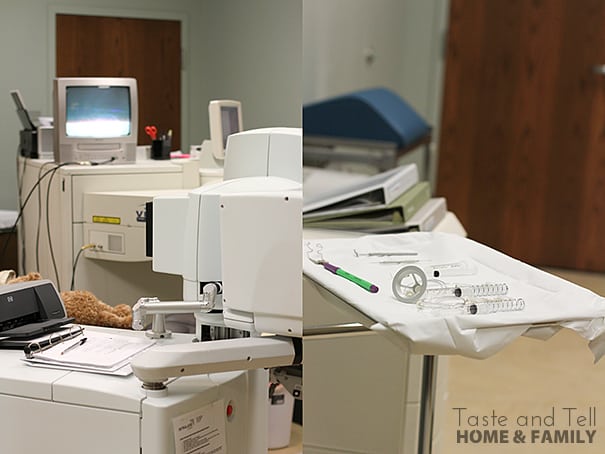 Here are just a few things I learned about Dr. Davis and LASIK surgery:
*Dr. Davis has been performing LASIK surgery since 1996.
*He has performed over 25,000 vision correcting procedures.
*Most people can see and drive the next day without glasses. In fact, 85% of people are 20/40 the next day, and most improve to 20/20 or even 20/15!
*The surgery lasts about 15 minutes, but only takes about 1 1/2 minutes per eye. Amazing!
*Most people that wear glasses or contacts will qualify for the surgery.
*Dr. Davis also performs ICL and cataract surgery.
*As an electrical engineer in the 80s, Dr. Davis helped to develop the technology that is used in LASIK surgery.
*If cost is a factor, they do have 0% interest financing for those that qualify!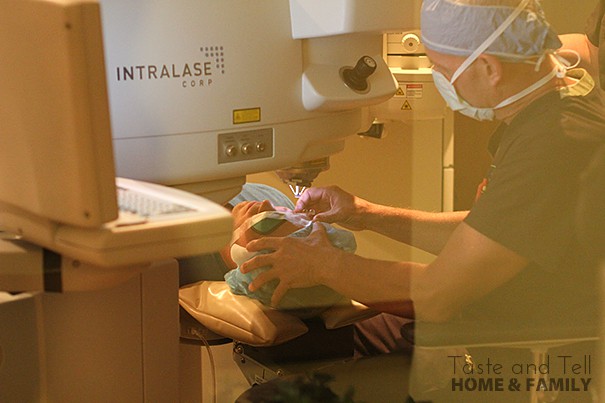 Once Cade found out that he was receiving LASIK, they took him back to do the procedure. We were able to watch through a window, or they had a few screens throughout the office that showed his eyes and what was happening during the surgery. It was seriously kind of cool to watch. If eyeballs make you squirmy, you probably wouldn't want to watch, but I found it fascinating!
And now I can totally see the advantages of LASIK surgery, and can't wait until my husband has it done. I think I'm just as excited as he is about the prospect of no more glasses or contacts!!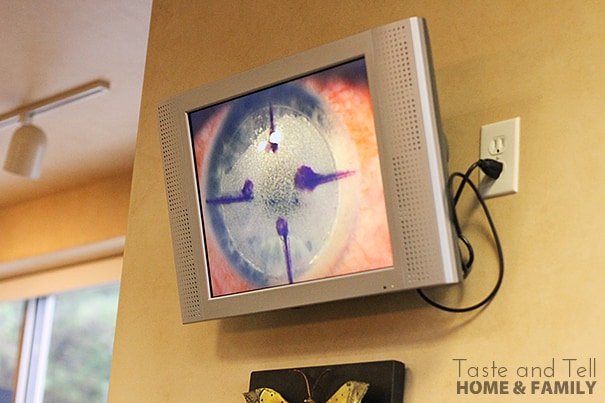 And now for the giveaway:
Dr. Davis is generously giving away one LASIK surgery – valued at $4800! – to one lucky person!!
The surgery must take place at Davis Vision in Utah, but even if you don't live in Utah, I think this would be the best excuse to visit! Enter to win through the Rafflecopter widget below. Make sure you read the terms and conditions at the bottom of the rafflecopter widget. (must be 21 years old, not transferable, etc).
And even if you aren't that lucky winner, you will be sent and exclusive discount from Davis Vision – so everyone wins!!
You can find Davis Vision via their website, Facebook, or Twitter.
**Disclosure – Davis Vision is providing the free LASIK surgery to the winner. This is not a sponsored post, and I have not been compensated in any way.**