Where to eat in Portland, Oregon – Lardo. A sandwich shop for pork lovers!



What is the first thing that a group of food bloggers do when they arrive in a new city? Eat of course!!
After arriving and checking into our hotel in Portland, Oregon, a group of us were famished and went on a walk to find somewhere to eat. We didn't really have a plan or a destination in mind, until we remembered the video that Lauren (who lives in Portland) had made. It was funny to see us pulling it up on my phone to watch the video to see where she loved to eat!
One of her favorites is Lardo, and since we were in walking distance, we headed over.
It was semi busy, but we waited in line to order then grabbed a corner table. We each ordered different sandwiches, and I had to order the dirty fries for us to share.
Ok, let me just say – I know we enjoyed our sandwiches. They were great. But those fries?? Oh. My. Word. Those fries have got to go down in the record books. Fries topped with pork (it almost tasted like pork belly), peppers, parmesan, and fried herbs. Amazing. We ended up sitting at that table for awhile as a few other friends came to eat, and I ended up eating way too many of those. The portion is huge – the whole group of us didn't even finish them, so be prepared for a lot of fries, and bring friends to share them with.
I don't think any of us went wrong on our sandwiches. The portions were great and the prices weren't bad. Lardo is definitely a spot I'd hit on my next stop in Portland!
Lardo
1205 SW Washington Street (2 other locations as well)
Portland, OR
lardosandwiches.com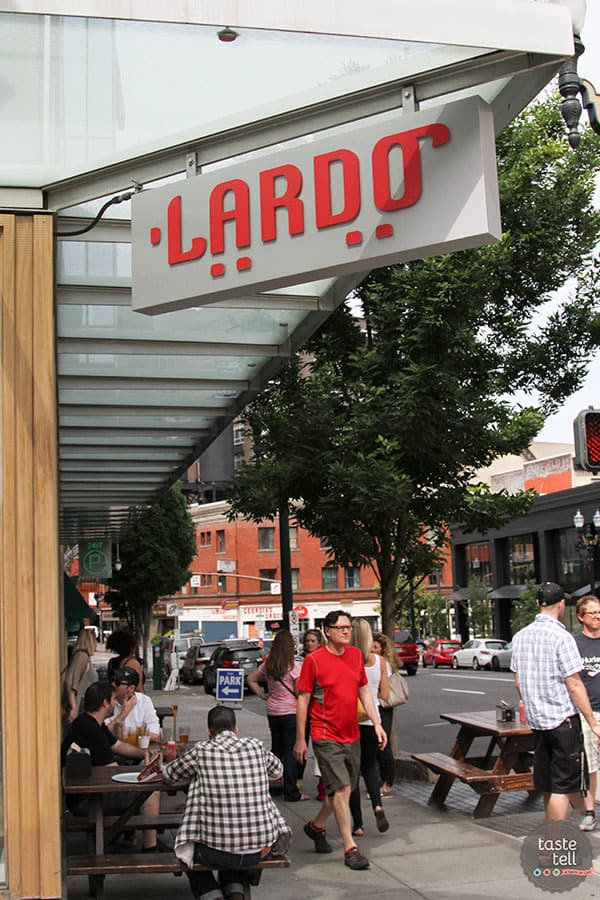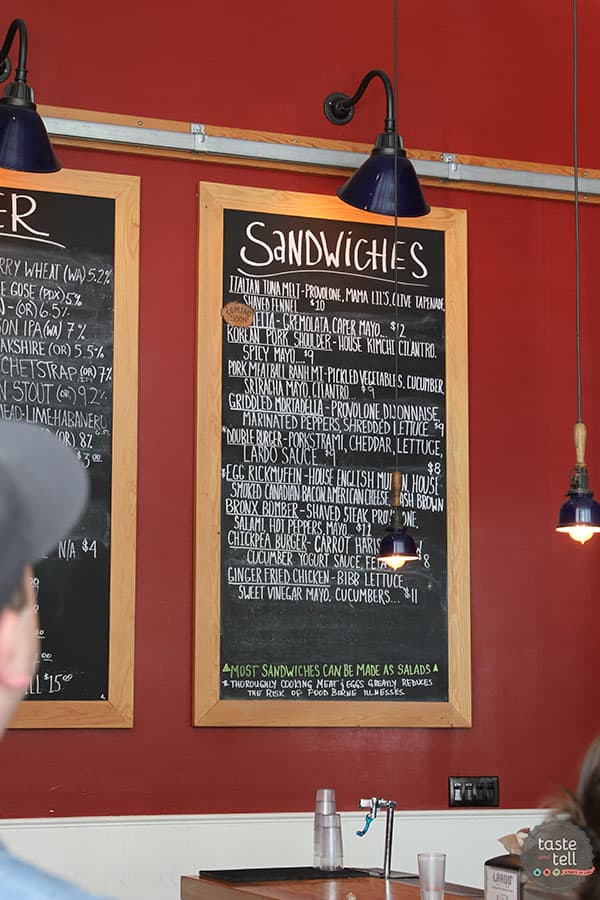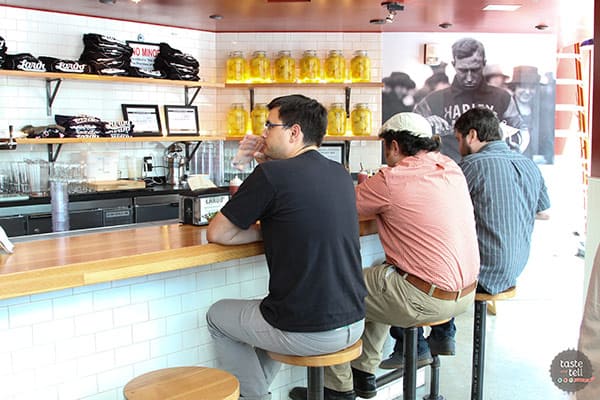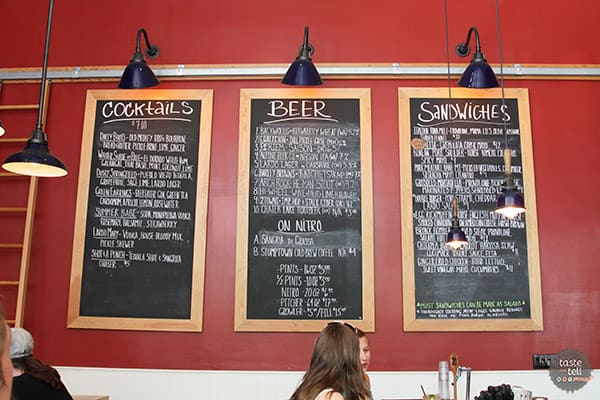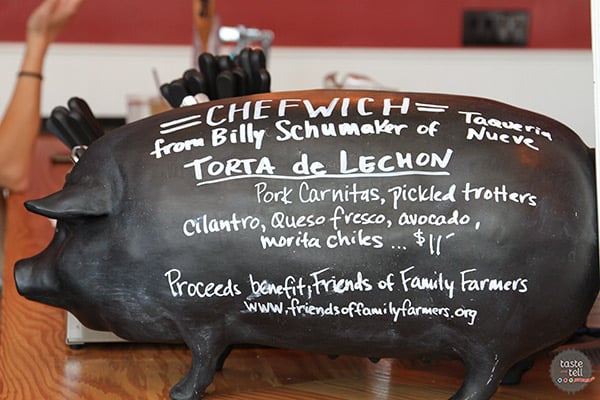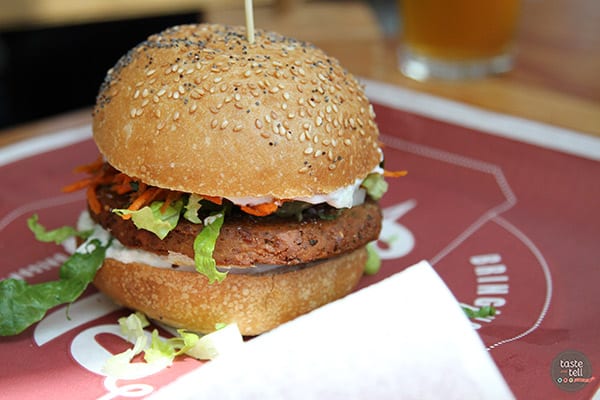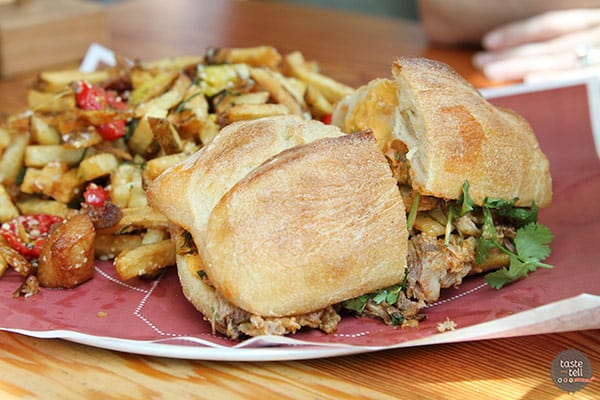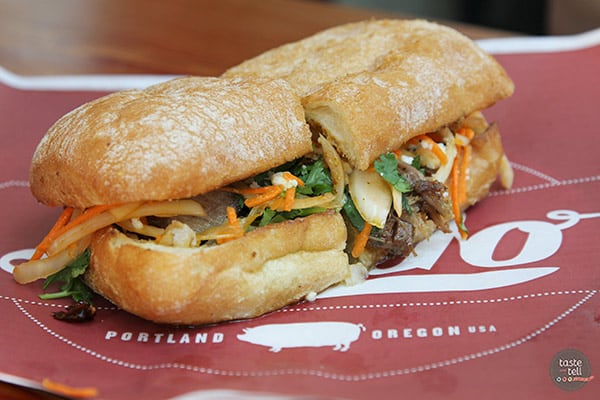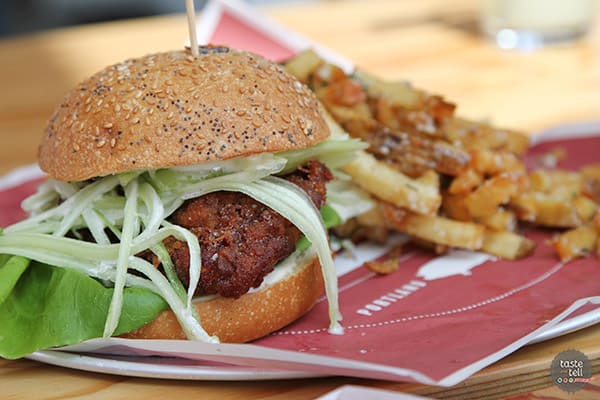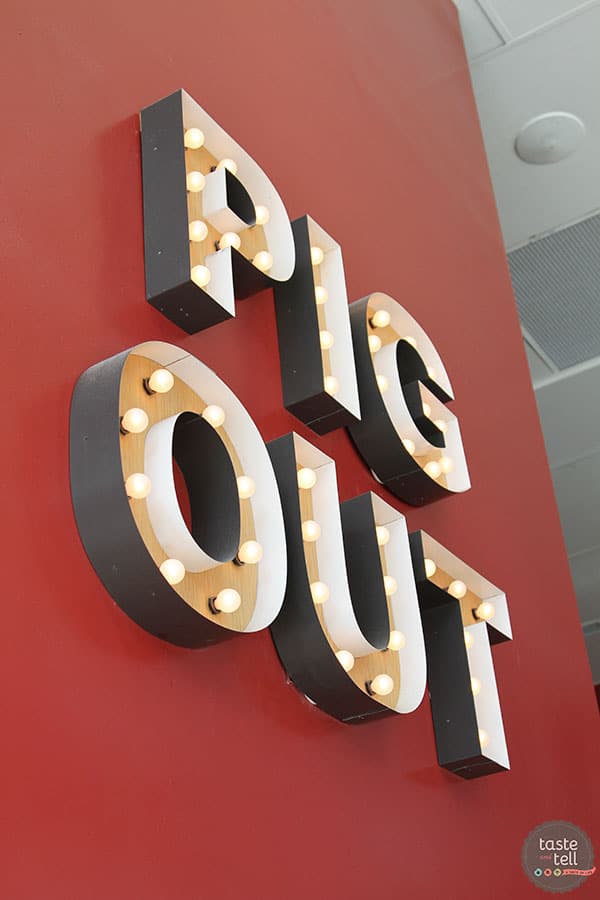 Follow my travel board and never miss any eats or adventures while I'm out and about!
Follow Taste and Tell's board Taste and Tell – Travel on Pinterest.