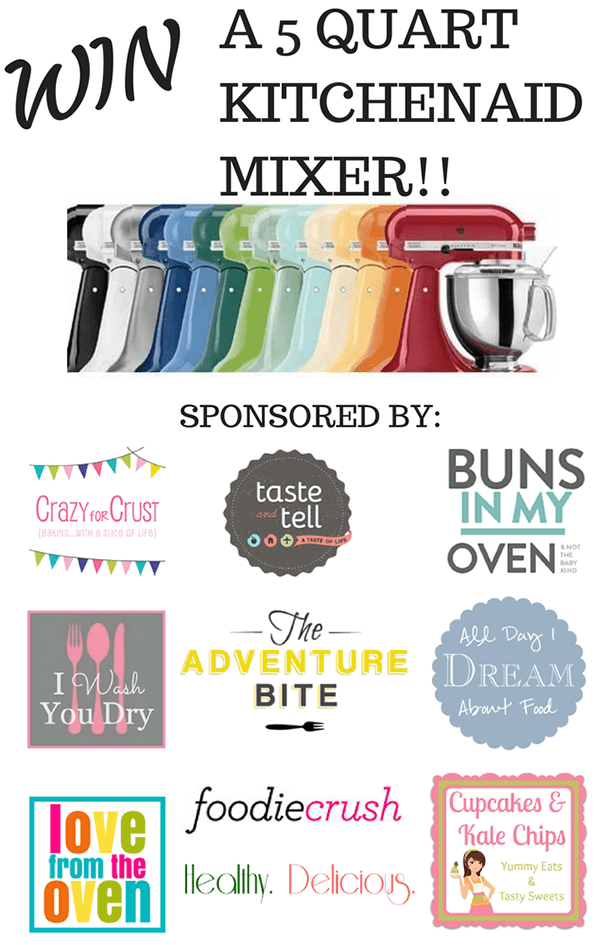 I think it's time for another great giveaway!!
When I ask people what their favorite kitchen appliance is, over and over people always answer "my KitchenAid Mixer!"
I have 2 of them and they both get worked out on practically a daily basis. And I think every kitchen needs one.

So today, I've teamed up with some of my blogger friends to give you the chance to win one of these beauties. Enter through the widget below. And make sure you check out all of the blogs that are sponsoring this giveaway – they are all amazing!