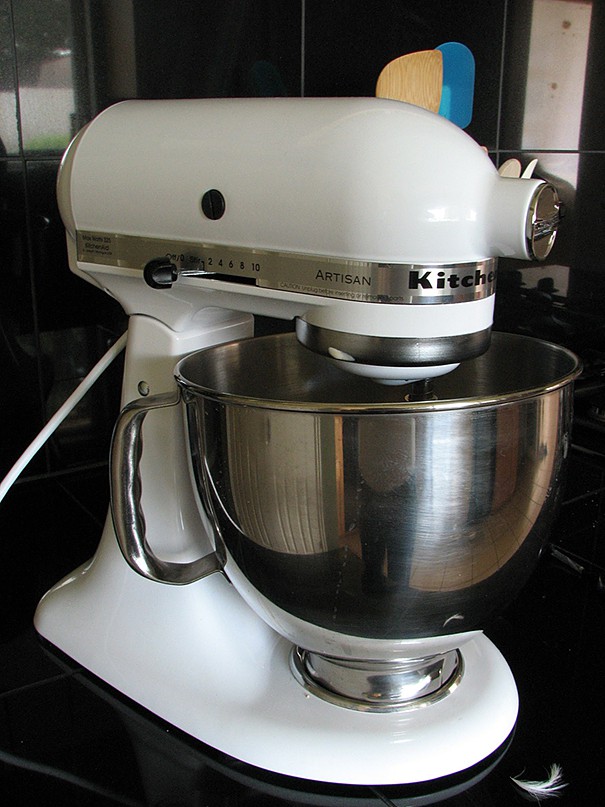 Blog world – meet the Kitchenaid.
Kitchenaid – meet the blog world.
I'd like to introduce you to the newest member of my kitchen. She doesn't have a name yet (suggestions are welcome!) but those of you who that have been reading my blog know that I was recently complaining about not having a stand mixer.
Well, thanks to Elise at Simply Recipes, I was notified of a sale through Amazon where a re-furbished model was on sale for $120, including shipping!! I couldn't pass it up (even though white wasn't my first choice of color) and ordered it that day. A few days later it arrived, and I have to say – even though it is listed as re-furbished, I don't think it has ever been used! It looks and works like it is brand new. It has been used quite a few times already, but I wanted to introduce you before tomorrow's post…..