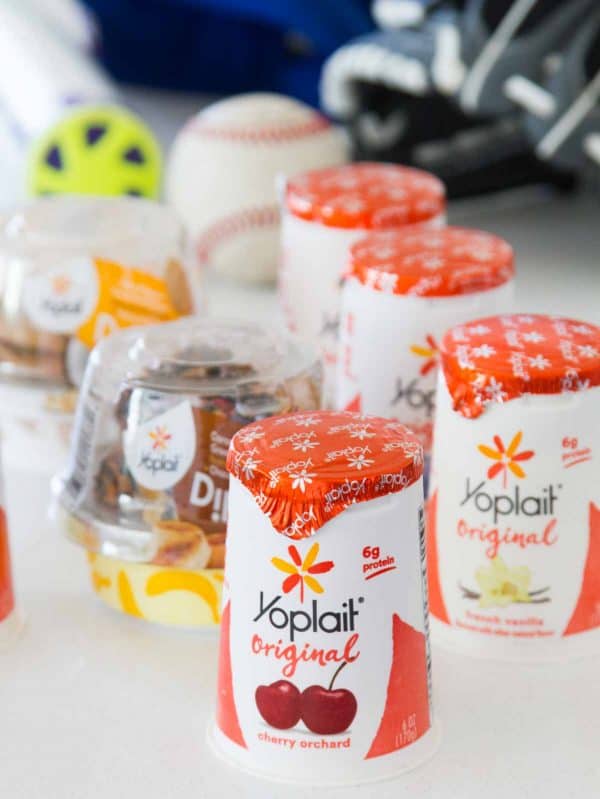 I'm excited to be partnering with Yoplait this year. I have received compensation and all opinions are my own.
I think I was a lot like most women before I had kids. I had these preconceived notions of how I would be as a mother, and how my children would act and behave. You hear moms all of the time say that many of those opinions change after you actually have kids. And yep – you guessed it, I thought I was different and that it was going to be different for me.
Fast forward a few years. 3 kids later, and those other moms were all right. The thing is – every child is so different, and no one parenting method works for every child. And let's face it – mom-ing is some of the most exhausting work, so many of those ideals you may have had before kids just don't matter as much anymore.
I'm excited to be partnering up with Yoplait to talk about different ways that I Mom On. Because we are all so different and we need to join up as mothers in supporting each other and all of our differences. But also because there are so many things we run into each day – it's time to embrace how different we all are and how unique that makes us and our children.
This video pretty much sums it up:
I can especially relate to the comment about the yoga pants. Before kids, I was totally one of those people who wouldn't leave the house until I was dressed with makeup on. These days, pjs and yoga pants are the norm and I have definitely made that grocery store run without a lick of makeup on.
I also always said that I wouldn't ever be late, and I wouldn't ever let my kids eat in the car.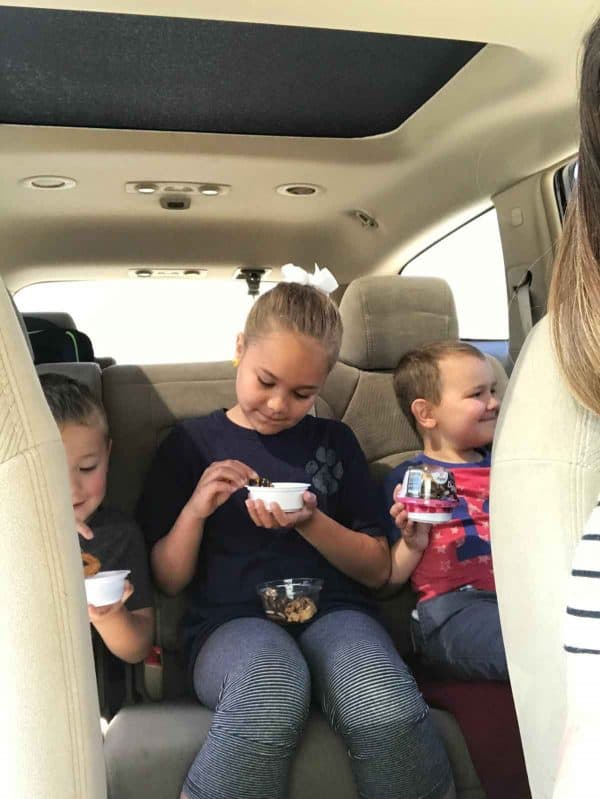 Oops and oops.
Staying on time with one child was a struggle but doable for me, but by the time I got to 3, I quickly learned that the more you tell them to hurry, the slower they will go. I still try really hard to be on time, but I would be lying if I said we were always 5 minutes early to church.
Part of that being late thing is what has led to eating in the car. Sometimes, we are just running out the door to try to get somewhere on time, and all of a sudden, all three kids are famished and can't wait until we get home to eat.
Yoplait to the rescue! This is seriously one of the biggest ways I Mom On – always have snacks ready to go. Yoplait is the perfect snack to grab and go – especially Dippers that my kids have fallen in love with. Then you don't even have to grab a spoon! (But just as a tip, keep a stock of plastic spoons in your glove box. You'll be surprised how often they will come in handy!!) Whether you go with the Yoplait Original or the Dippers, Yoplait has all kinds of snacking solutions, ready for you whenever you need it!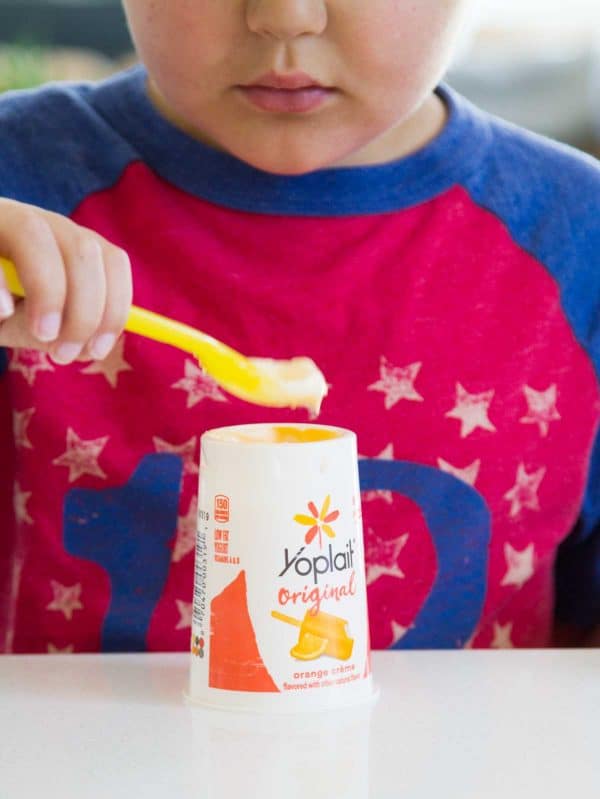 So whether you are grabbing snacks as you run out the door to baseball practice, letting the kids get some extra screen time so that you can have a 5-minute shower, or you are letting your kids run crazy at the park because it's just been one of those days, I'd love to hear ways that you Mom On. And I love this opportunity to talk about the fact that no matter how we mom, we are all just trying to be the best parents that we know how to be, and safely and responsibly raise our children. This looks so different to everyone, so I love that we are embracing those differences and talking about not judging other's choices.
So Mom On, moms. You are fighting a good fight and we are all cheering for you!