Genki Asian Street Food – a Utah food truck with authentic eastern Asian street food made from scratch.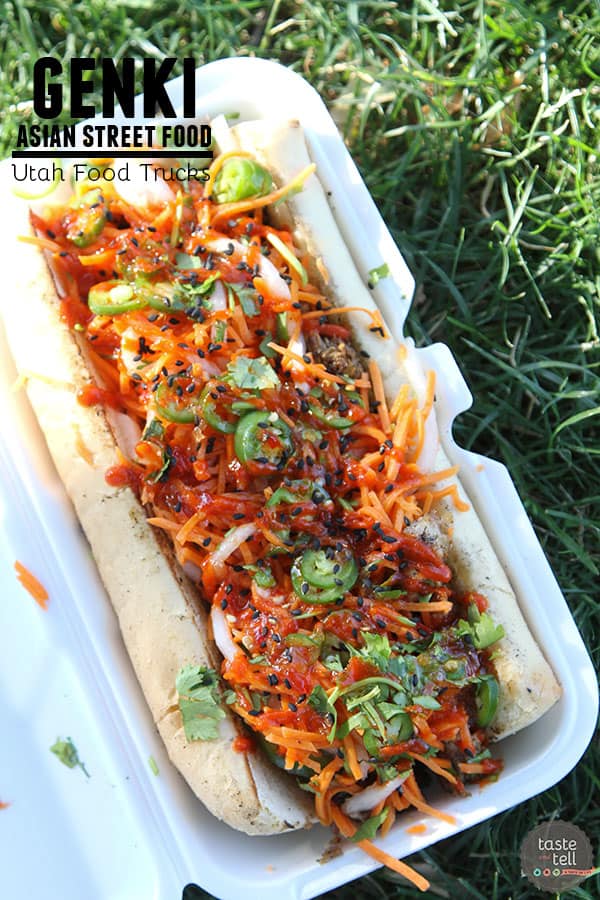 My husband, for the most part, is an adventurous eater. He won't shy away from a new food if it is served to him, and is willing to try pretty much anything. But if he is given the choice, he will always stick to the things that he loves the best. So if we are going out for date night, chances are that we will end up somewhere with a good steak, or wings, or bbq. (Can you tell he is a meat lover?) We rarely go out experimenting different cuisines at different restaurants.
One of my favorite things about frequenting food truck rounds up is that each member of my family can order whatever they want. My boys typically go for corn dogs, my daughter for pizza, and my husband for bbq. (Review of his favorite bbq food truck coming up next week!)
But me? I get to try whatever I want. 🙂 And this time, I went Asian.
Genki Asian Street Food is another truck I spotted for the first time out on the road while I was driving. I remember seeing it and repeating the name over and over so that I wouldn't forget before I could stop the car and write it down. (I have a terrible memory – so yes, I have forgotten things in just a few minutes time!) I followed them on Instagram for several weeks before I saw that they would be at our normal food truck round up, an I knew that is what I would be trying that week.
When I go to a truck for the first time, I usually like to ask them what their favorite dish is and what the most popular dish is. He replied without hesitation that the ramen was the most popular, and that they had just put it back on the menu after being out for a bit. The bahn mi was calling my name, but I had to go with the popular, so I ordered the ramen.
Now, I don't have a lot of experience with ramen, so I don't really have a lot to compare this to, but I loved it. The flavors just all went together so well. And the pork belly, oh, the pork belly. My daughter even wanted in on some of the ramen action and had several bites before claiming that she wanted to ditch her normal pizza in favor of the ramen.
And then I did something that I don't normally do – I went to the same truck the next week. Yep – it made a big enough impression on me that I wanted to go back for more! I was still wanting the bahn mi, so I went with that, as well as a special they had posted on Instagram that day – takoyaki. Savory fritters that were filled with octopus. He said they are for the adventurous eater, and well – I'm an adventurous eater!!
The takoyaki was actually quite good. The centers were a little bit creamy, with good sized chunks of octopus. But the sauces that were served over the fritters totally got me. I'm not sure what they were, but they were so good. I would love a bottle of them to put on all kinds of things.
And the bahn mi? Totally sold. I feel like every bahn mi that I've had is a little bit different – like everyone puts their own spin on this popular sandwich. But this one was pretty killer. First of all, it was huge. There is no way I could have even eaten that whole sandwich. I didn't even make it through half of it, but once I got home I took a few more bites – still leaving half to go. So it was a total bargain because of it's size. It is packed with pork, and lots of veggies to cool down the heat from the jalapeños and the chili sauce. It is definitely a sandwich I would order again!!
I also bought a creamy mango soda just for fun, and took a couple drinks of it before handing it off to my kids. It was tasty, and the kids loved it!
The owner of this truck is super nice as well, and seems to really love being able to bring Asian food to the masses. I love it when I can tell there is some passion behind a truck!
You can follow Genki Asian Street Food on Instagram or Facebook to keep up with where they will be next.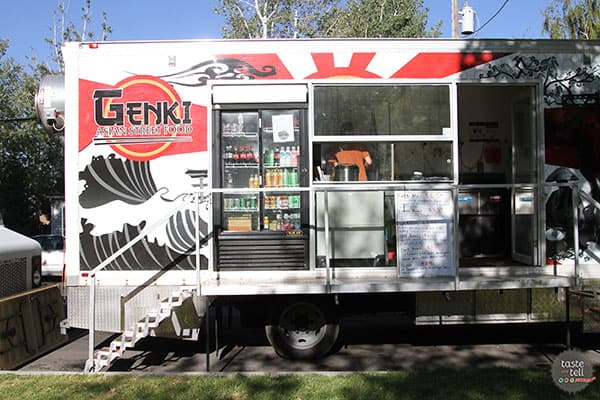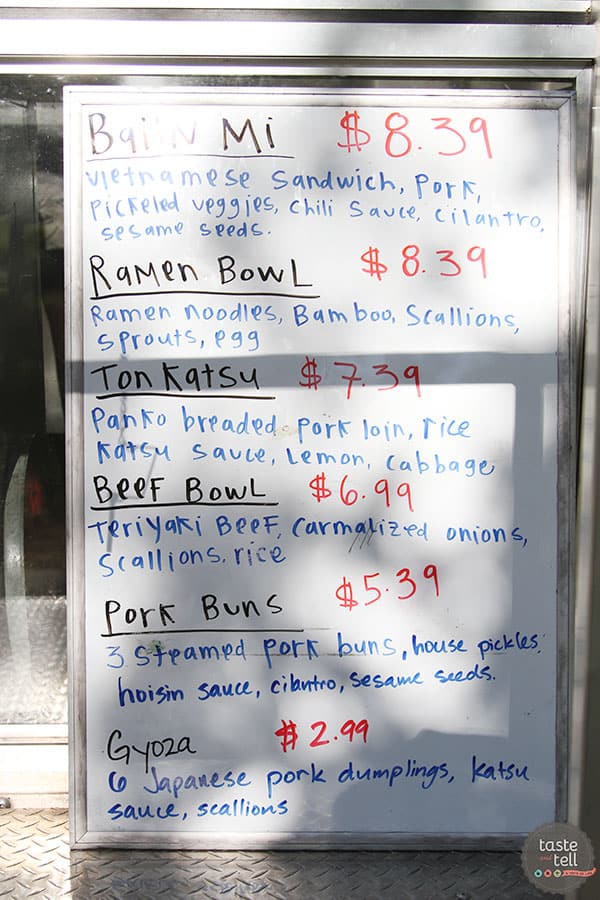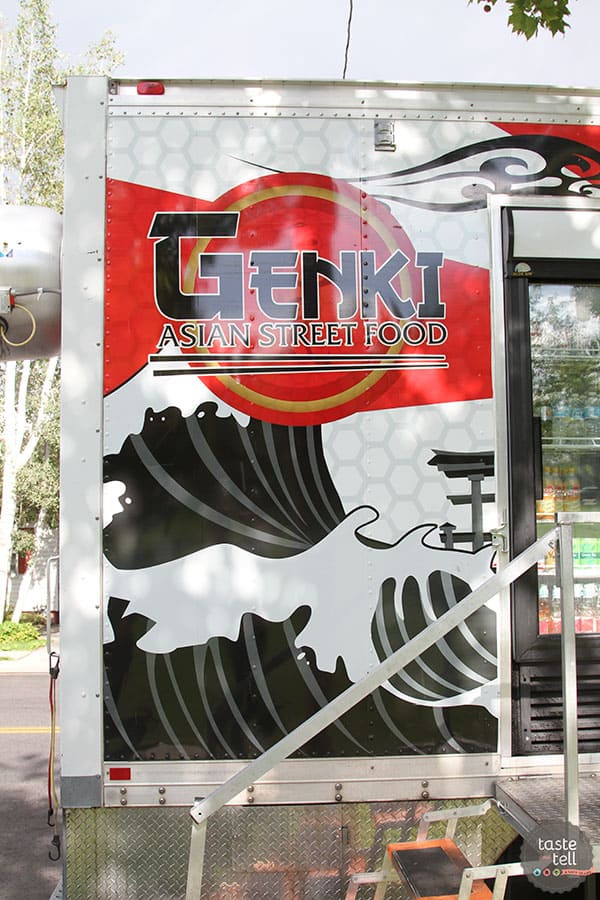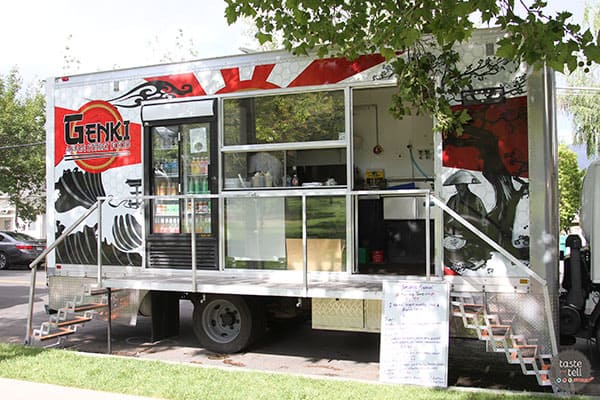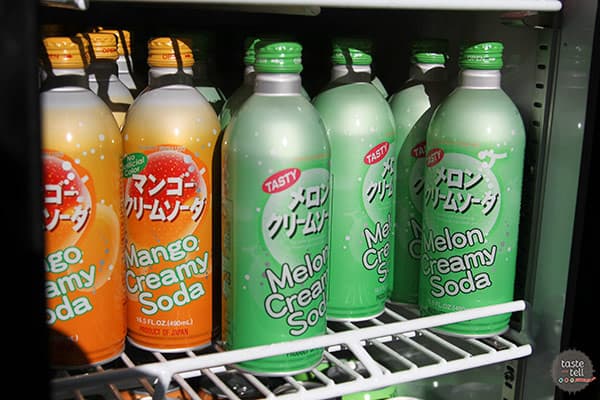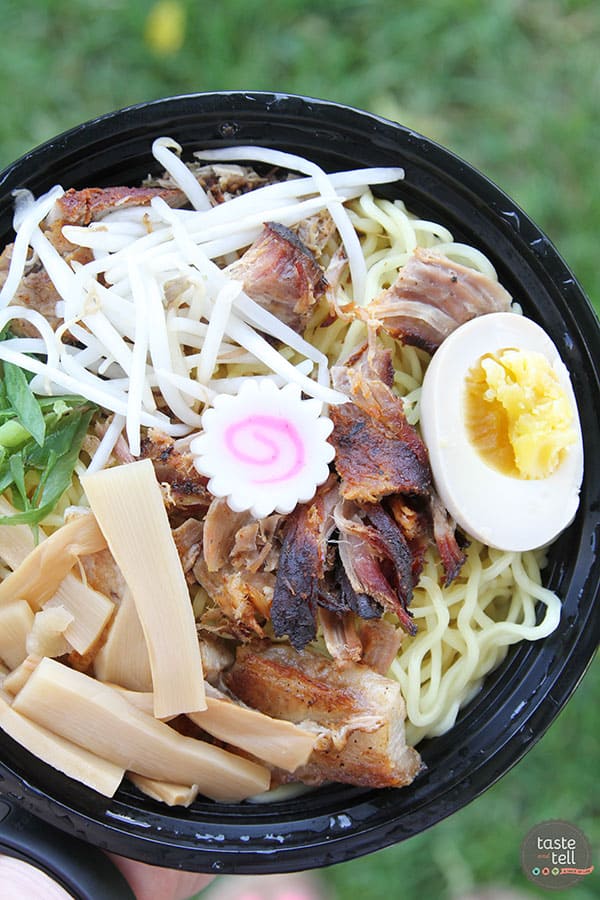 Ramen Bowl – Ramen noodles, bamboo, scallions, sprouts, egg, pork belly, and pulled pork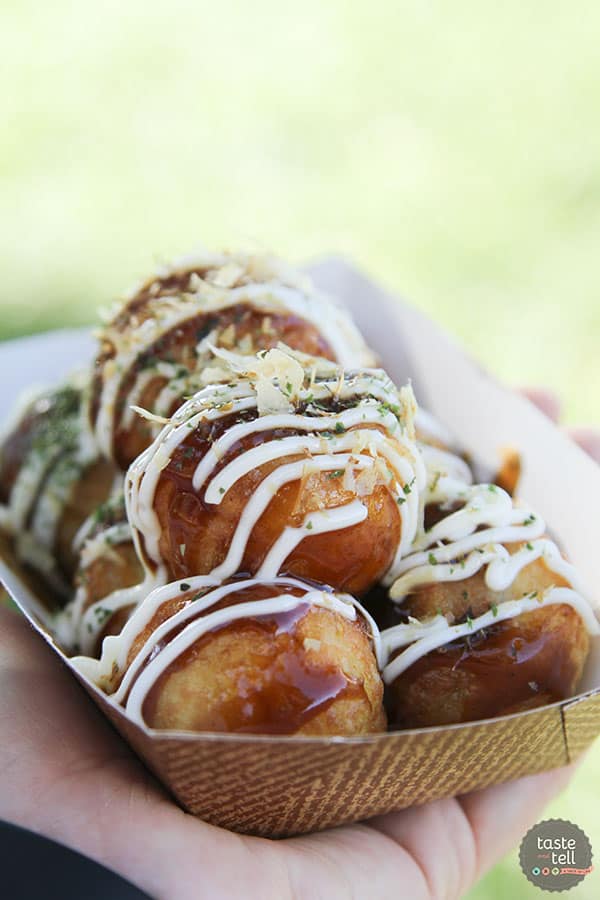 Takoyaki – a savory fritter with octopus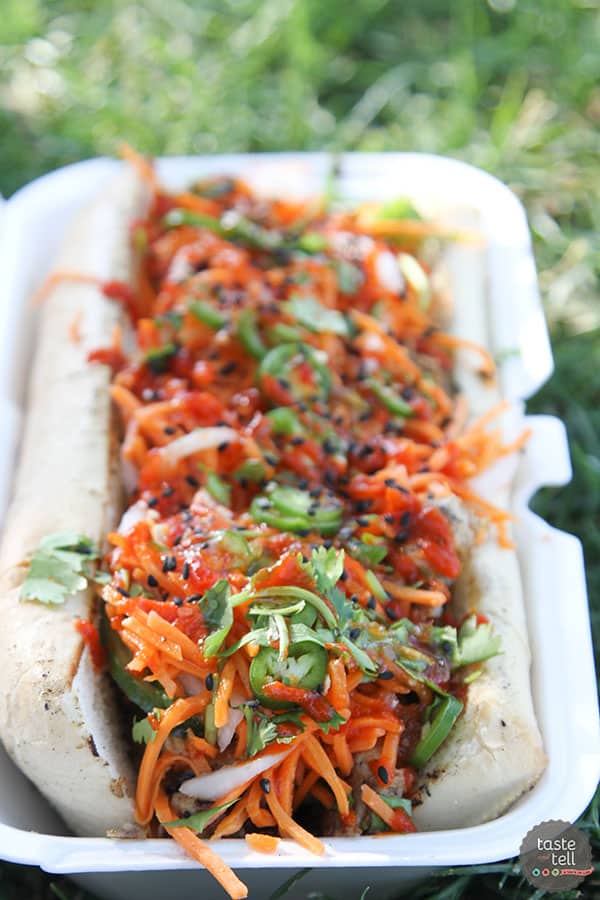 Bahn Mi – Vietnamese sandwich with pork, pickled veggies, chili sauce, cilantro and sesame seeds.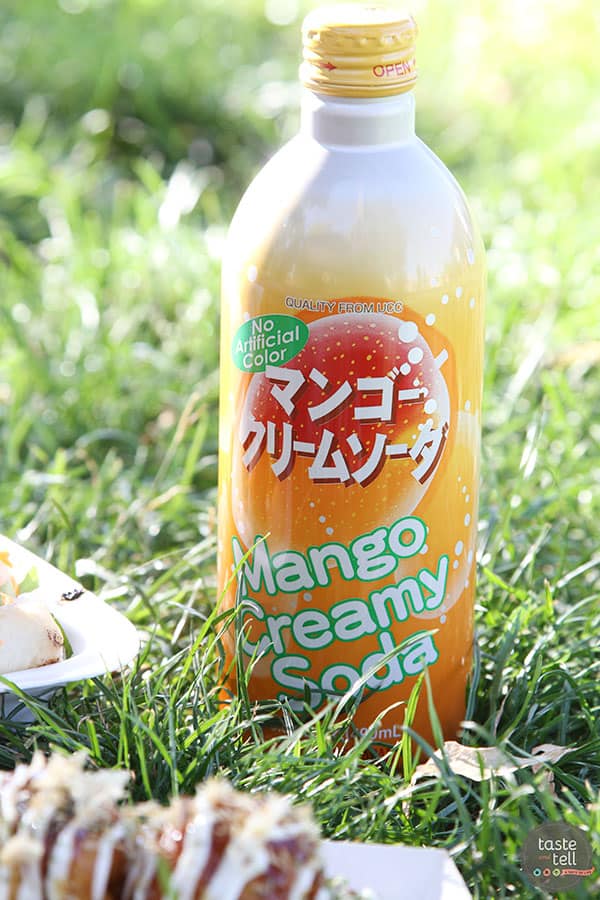 Mango Creamy Soda – one of many imported beverages.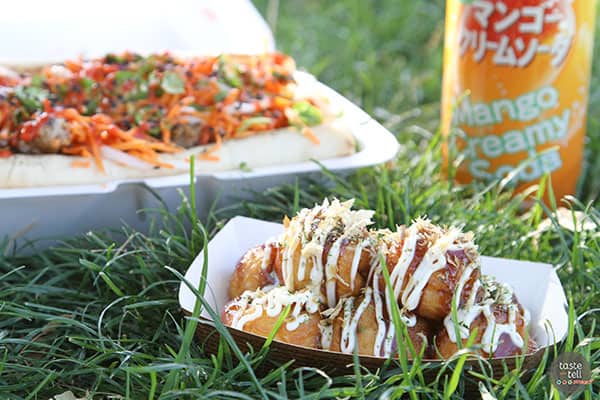 Follow my travel board and never miss any eats or adventures while I'm out and about!
Follow Taste and Tell's board Taste and Tell – Travel on Pinterest.