Summer would not be complete without a few things – ice cream, swimming pools, camping (with s'mores) and…
The fair!!
Before I get this this current fair, I want to share with you all even more fair fun. I'm so excited to be featured in the Summer issue of FoodieCrush Magazine. This article has been a long time in the making. My family got together with Heidi (the magic behind FoodieCrush) and had a fun time at the Utah State Fair – last summer. You've got to work ahead when you are producing a magazine! We had a lot of fun, and Heidi captured my family so perfectly. (And yes, you can tell this is from last summer because of my big pregnant belly!)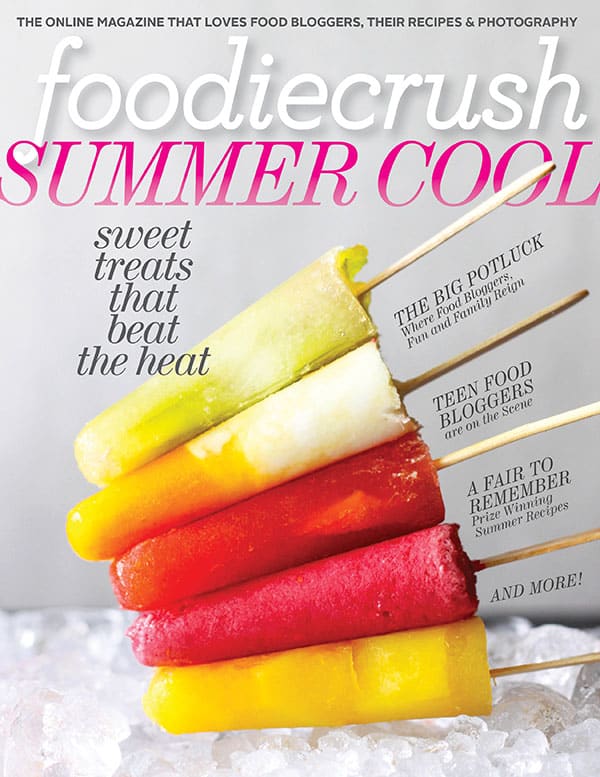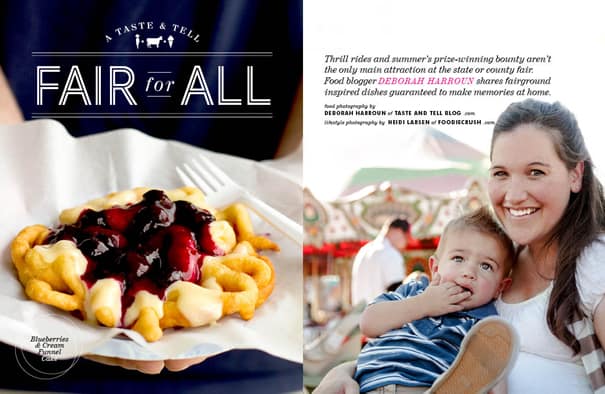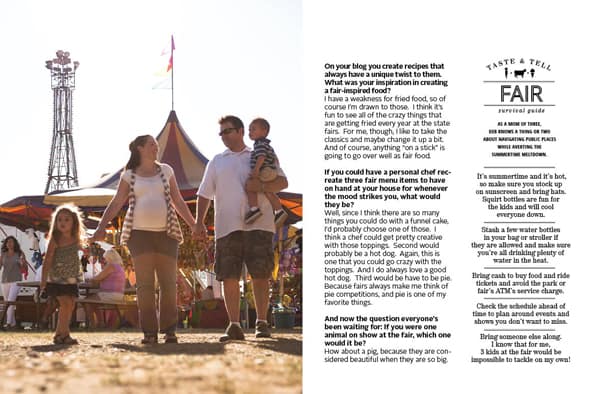 Summer 2013 FoodieCrush Magazine
I'm dishing all about fair fun in the issue and sharing some fun fair recipes, so make sure you check it out!
One thing that I love about living in Utah is that every summer is full of summer festivals. Each town has their own, from Payson's Onion Days to American Fork's Steel Days to Midway's Swiss Days. Each festival, while some of the events may be the same, all have their own unique twists to them.
Right now, we are in the midst of the summer celebration in the town that I live in – Spanish Fork Fiesta Days.
Although not as big as the State Fair, it's still lots of fun for the kids. And it doesn't hurt that it's only minutes away from home! We braved the sweltering hot temperatures to spend some time experiencing the rides and the food and getting our fair fix!
Spanish Fork Fiesta Days
Spanish Fork, Utah
held around the 24th of July yearly
www.spanishfork.org