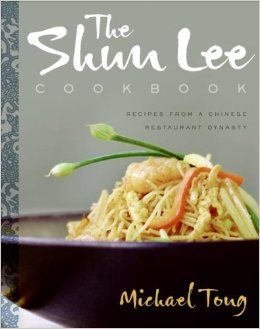 The Shun Lee Cookbook by Michael Tong
I'm a day late posting February's Cookbook of the Month Review – but I just had to take advantage of National Peanut Butter Lover's Day yesterday!!
For February, we took a trip to China. Like I said before, I kind of jumped into this book blindly, just finding a copy of it on my library's shelves, not really knowing anything about it ahead of time. I looked through it, loved what I saw from the pictures, and went from there. But what did I think of it?
Cooking Times Listed in Recipes: no
No cook times, but for this book, I didn't see that as a negative. Chinese cooking is very quick – in fact, I'm pretty sure none of these took me over 30 minutes.
Number of Photos: 50+
The photography is gorgeous and inviting. There was not one dish that was pictured that I didn't want to make!
Difficulty Level of Recipes: medium
Most of the recipes consist of stir-frying, but there is some difficulty mixed in as well.
Availability of Ingredients: medium to hard
This is probably the biggest downfall for this cookbook for me, but I'm sure I'm going to run across it when I'm cooking different ethnic foods. There were quite a few recipes that I skipped simply because the ingredients aren't available at my local grocer. I'm sure if I were to make the trek to a Chinese grocer, I'd be able to find them, but there are quite a few things that aren't available at your every-day grocery store. And there are also many ingredients that are pricey, which wouldn't be that bad if you cook Chinese food regularly and had a way to use them up.
Here is what I made from the book: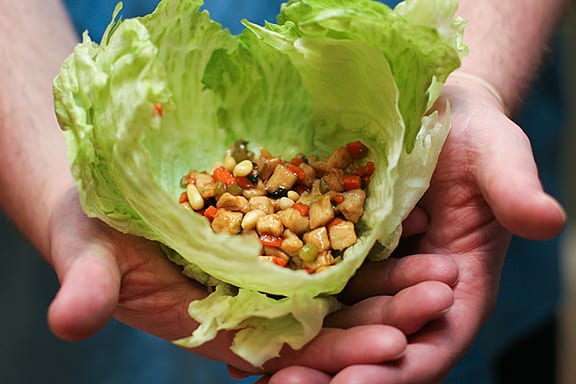 Chicken Soong in Lettuce Wrap – 4.25 out of 5 (I didn't originally rate this one, but I'll give it a rating now. Oops!)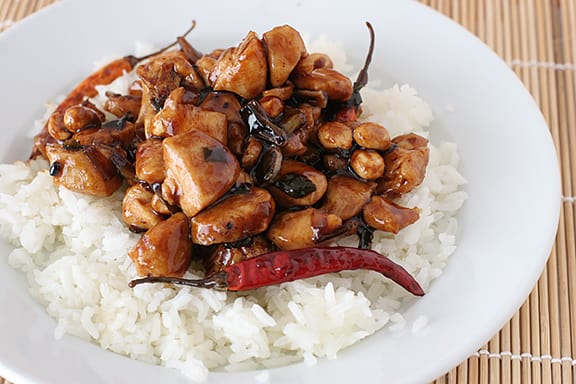 Kung Pao Chicken – 4.5 out of 5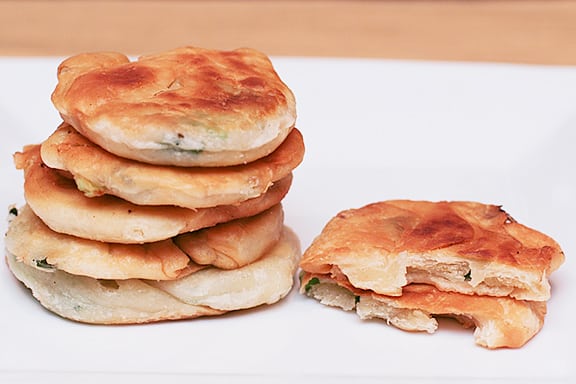 Scallion Pancakes – 3.75 out of 5
Broccoli with Garlic Sauce – 4 out of 5
Overall Rating: 4.125 out of 5
Not a bad rating! This cookbook was a bit different in that I don't own the cookbook – just borrowed it from the library. So here is the true test – is it worthy to own? The jury is still out on that one. Maybe if I had unlimited funds, (or at least extra money that I was throwing around on cookbooks right now), I would, but since I'm being picky lately with my purchases, I'd probably skip over it for now. If the ingredients were easier to find, it would definitely be a lot more tempting. But I think for now, the library copy is good enough for me!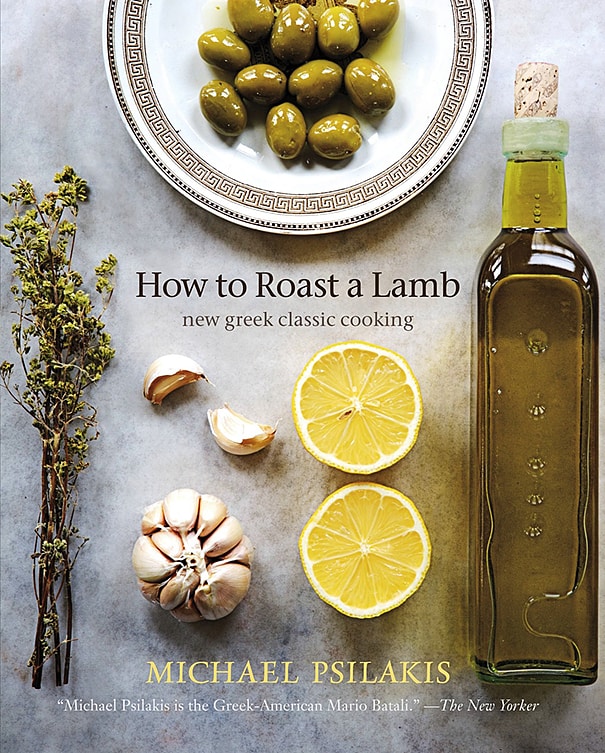 For March's selection, I'm going with a reader's suggestion and going Greek. March's Cookbook of the Month will be How To Roast a Lamb by Michael Pslakis. I'm super excited because I don't know a lot about Greek food, and I've only had it a handful of times in my life. So this will be all new to me! I'm hoping that I'll have my first post from this book on Friday, when I normally have the Cookbook of the Month recipes up, but I decided to go ahead and order the book and it's not even here yet! So we may have to wait until next week to see what this cookbook has to offer!