I am a smart phone addict. Considering that just 2 years ago, I didn't even have a smart phone, it's pretty crazy how addicted and reliant I have become on my phone. And honestly, even though it would probably simplify my life a little bit, I don't think I'll ever give it up.
I have been an iPhone user for the past 2 years, but when I got an offer to try the new HTC One X from AT&T, I thought I'd give it a go. (And I'll even be giving one away – look for a full review on the phone and how I have found it useful as well as the giveaway next week!)
But today, I want to talk about how I use my phone. Specifically, what apps are my favorite when it comes to food. I know there are probably hundreds – if not thousands – of different foodie apps out there, but these are the ones that I use the most.
In no particular order…
#1 – Locavore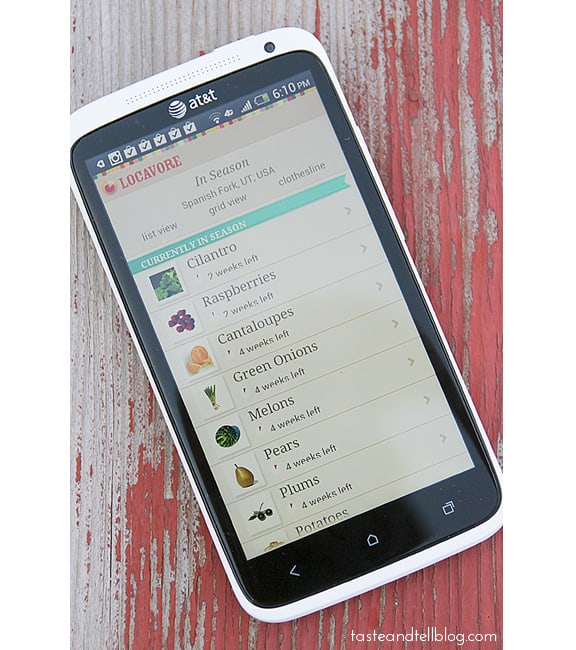 Over the past few years, I've been trying to be better at eating seasonally.  I'm not always the best, but I'm trying!  My worst part for the longest time was not knowing exactly what was in season and what wasn't.  Enter Locavore.  I'm sure this app has a lot more functionality than I've been using, but I love that it can take my location and tell me what is in season – and for how long – and what will be cominng into season soon.  It also has a map function that will show you any local markets and information about them.
#2 –Ziplist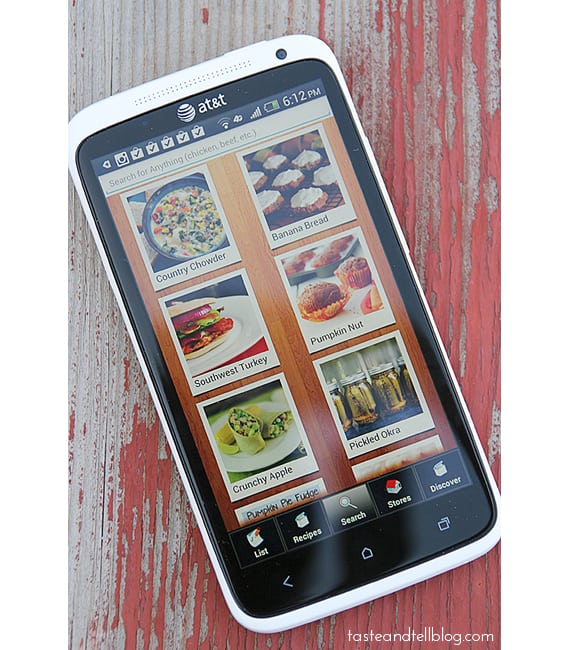 There are several different reasons that I love Ziplist.  When I first learned of Ziplist, I used it to keep track of my grocery list.  The beauty of this is that both my husband and I can have the app on our phones, and can both be attached to the same account.  That way, if my husband needs something, he can simply go into the app and add it onto the the grocery list.  But people – this app is so much more than that, even!!  Most of your favorite blogs now use Ziplist in their recipe formatting.  Which means if that if you are on a blog with a recipe that you want to save, you can save that recipe to your recipe box.  (As long as that blog uses Ziplist.)  And not only can you save the recipes, but you can build grocery lists with those recipes.  Annnnnddd…  you can also search for new recipes if you are looking for any ideas.  This app really is turning into one of my favorites!
#3 –Betty Crocker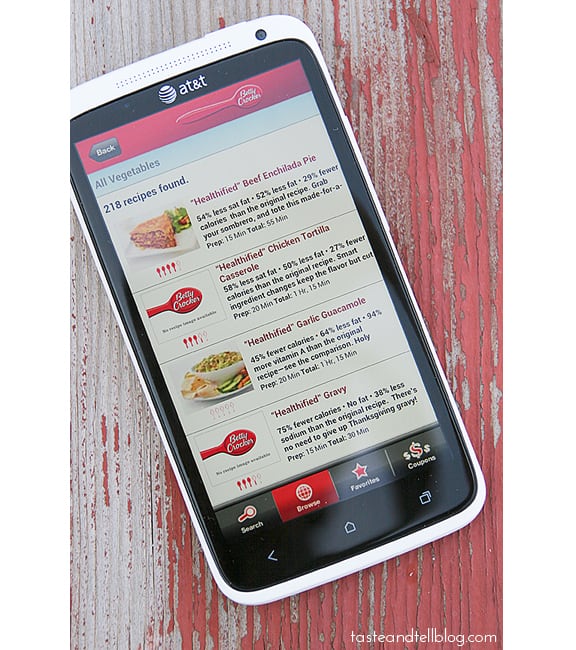 I am a Betty Crocker girl.  I love the recipes, and they are often my go-to.  I love this app because there are tons of recipes, and if I am out and about and need a dinner idea right away, I can always find one here.  And you can search by ingredient – which is also always helpful!
#4 – Yelp
Ok, so we don't eat out very much at all.  Which is kind of why I love having an app like Yelp at my fingertips.  That way, if we are out and about and feel like grabbing a bite to eat, I can simply go to the app and find out what is nearby.  I do always love what people have to say about restaurants, too, although I usually take reviews with a grain of salt.  But I love being able to find places to eat that aren't your typical chains or fast food.
#5 – Pinterest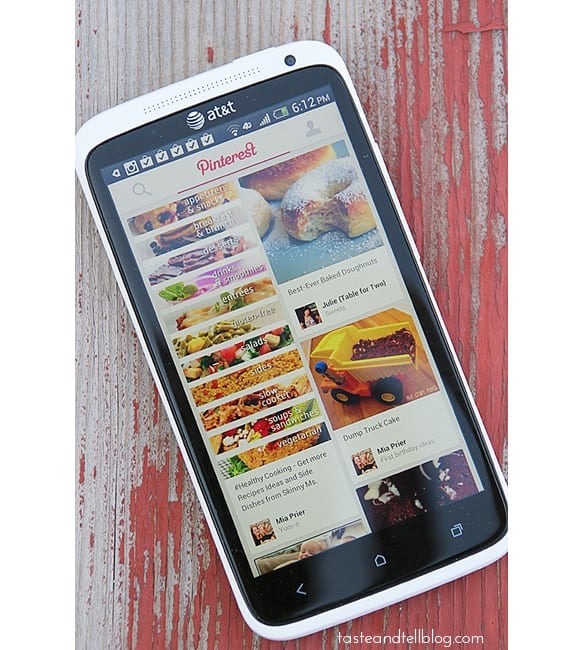 Ok, so I know that this isn't technically a "foodie" app.  But since probably 95% of what I pin is food, I think it counts!  I love getting inspired (and hungry) by browsing through people's pins.  And I love being able to pin the wonderful food that I find online to share with others.  (BTW – are you following me there??)  Plus, it's a great way to pass the time when you are sitting in a doctor's office (hello 32 weeks pregnant!!).
#6 – Instagram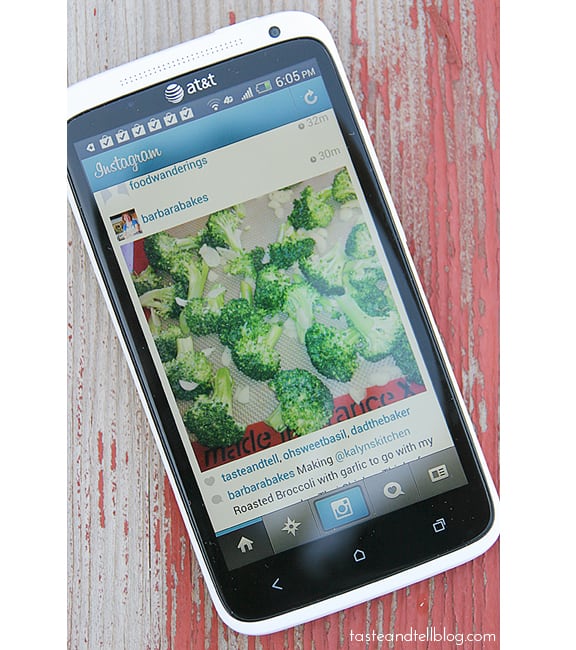 Yes, another that I know is not really a "foodie" app, but since I love posting pics about food (along with my 2 adorable children!) and since I like looking at pictures of food, I'm totally counting it.  Instagram is really my biggest guilty pleasure.  I LOVE it.  By far my favorite method of social media.  I'm a total visual person, so this is probably my most used app on my phone!! (and you can follow me there, as well!)
There you have it – my 6 favorite foodie apps.  Now tell me:
What is your favorite foodie app?
**Disclosure – I was compensated for my time and received a phone for review.  All opinions are my own.**