BLAT Dogs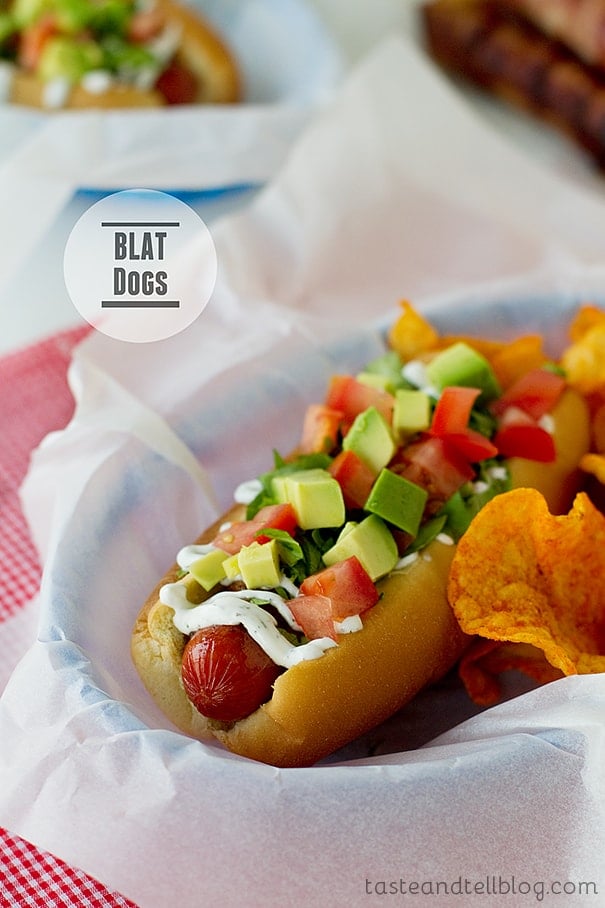 ½ cup sour cream
1½ teaspoons dry ranch seasoning
6 slices bacon
6 hot dogs
6 hot dog buns
Shredded lettuce
Diced tomatoes
Diced avocados
In a small bowl, combine the sour cream and the ranch seasoning. Refrigerate until needed.
Preheat a grill or grill pan over medium heat. Brush with oil.
Take one slice of bacon and wrap it around a hot dog. Secure with toothpicks, if necessary. Repeat with the remaining bacon and hot dogs. Grill the hot dogs on the grill, turning a quarter turn every 1-2 minutes, until the bacon is cooked and crispy.
Place a cooked hot dog in one of the buns. Drizzle with the ranch sauce, then top with the lettuce, tomatoes and avocado.