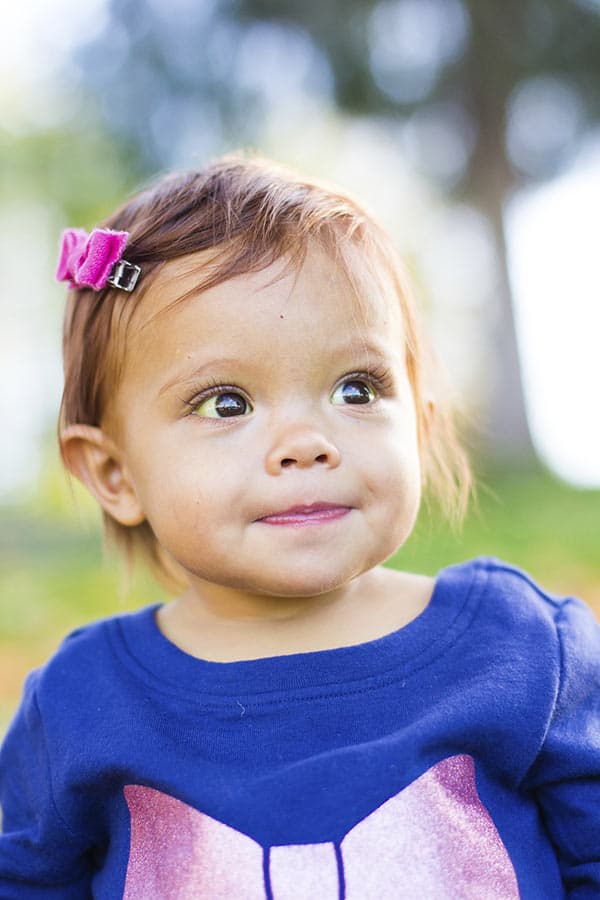 I typically try to keep things pretty light around here. But today, I want to talk about something a little more serious. Something close to my heart.
I want you all to meet Lana.
Lana is my beautiful niece. She is one of the happiest, most loved little girls I have ever met.
And Lana needs a liver.

When Lana was 2 months old, she was diagnosed with Biliary Atresia. She has spent most of her life in and out of hospitals and doctors offices. She has been on the transplant list for over a year now. And still waiting.
I had been feeling very helpless, not knowing what I could do to help. And then a couple of weeks ago, it hit me. There is something I could do. I have a voice. A public voice that is louder than many out there. And the least I could do is share Lana's story, and start the conversation about organ donation. Because if you are like I once was, organ donation is one of those things that you don't really ever discuss, that you don't even think to discuss. In fact, as embarrassing as it is, my husband and I had never even talked about it before we found out about Lana's sickness and how important organ donation really is. But it is important. So important. Organ donation saves lives.
I'm going to let my sister tell Lana's story, as she is much better at it than I am. 🙂






"Lana was diagnosed with Biliary Atresia on December 2, 2013 at her 2 month check up. Her pediatrician sent us immediately to the hospital to get testing done. The next day he referred us to a liver specialist at Primary Children's Hospital in Salt Lake City, Utah. It was a rough couple of days waiting for that appointment, not knowing anything about Biliary Atresia, and reading about it online.
The liver specialist at Primary Children's ordered a liver biopsy which confirmed the diagnosis. Biliary Atresia is a liver disease where the common bile duct of the liver is either damaged or absent. The bile cannot be drained so it collects in the liver causing cirrhosis (scarring). Infants with biliary atresia generally do not absorb the fat soluble vitamins, have a swollen abdomen, and are jaundiced. There is no known cause for this disease.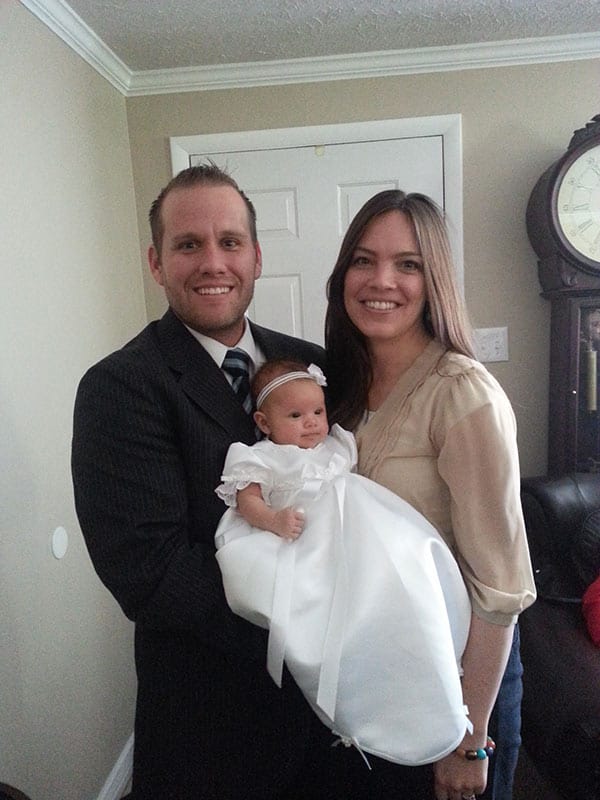 Just a few days after her appiontment with the liver specialist, Lana had a Kasai Procedure. In this surgery they create a bile duct from the intestines to help the bile drain. This procedure is not always effective but can prolong a liver transplant 2 or even 10 years. Even with a Kasai, ultimately all children with Biliary Atresia will need a transplant. Lana's Kasai was not very successful and she continued to get more sick. We knew the next step was a liver transplant.
On April 9, 2014 Lana was listed for a liver transplant. We were told it could be six months or even a year. Lana continued to grow and develop and although she is slowly getting sicker, she has done really well considering her disease. An ultrasound and MRA were done which showed damage to Lana's portal vein (the main vein coming from the liver). Other than our skin, the liver is the only organ that regenerates. (Isn't that amazing?!) Because of this a liver from a deceased donor can typically be split into two, going to two different receipients. Or a live donor can donate a part of their liver to someone in need. But because of the damage to Lana's portal vein, her doctors and surgeons decided it would be best if Lana was listed as needing a whole liver so she would receive the vein system to replace her damaged one.
Her weight was not increasing as it should have been (in fact some months she would lose weight) so on Halloween of 2014 she was put on a feeding tube. She continued to eat normally during the day but would receive those extra calories and supplementation through the night with the feeding tube.
In early February we received a call about an offer for Lana for a new liver! After many hours at the hospital that day, the transplant ended up not happening. The new liver was not as healthy as the surgeon had hoped. We were disappointed but knew it was for the best.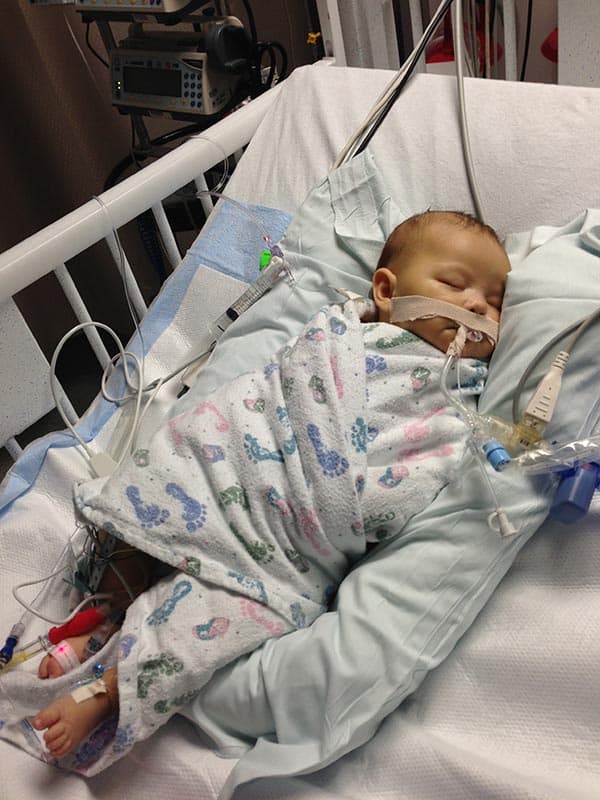 At the end of February Lana's liver doctor suggested we start thinking about dual listing Lana. We did some research and decided to go ahead and go with it, knowing it would improve her chances of getting a transplant. The team at Primary Children's got us in contact with Seattle Children's Hospital. Lana was scheduled to be in Seattle for evaluations and testing to get her listed with them.
A CT scan in March showed even more damaged to Lana's liver veins making transplant a more urgent necessity.
April 9, 2015 came–one year of being on the transplant list and still no transplant. It was a year of monthly doctor's appointment in Salt Lake, labs being drawn monthly and sometimes weekly (when she would get sicker), enduring, but lots of enjoying our little girl. She is adored by her mom and dad and her three older brothers who take good care of her and refuse to go to bed at night until they've given Lana a hug and a kiss.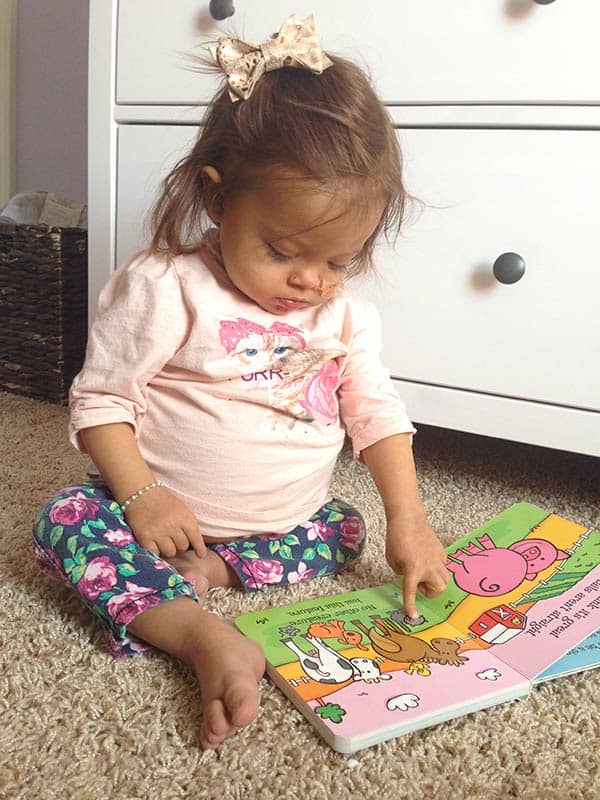 I took Lana to Seattle (along with my mom!) on April 13th. After two long days full of testing and appointments, we returned home to Utah. The team at Children's in Seattle was optimistic and Lana was listed with them on April 20th!
Lana's liver has hardened and is currently about 10X the size it should be. She is on a variety of medications to help her get in her vitamins, reduce the fluid in her abdomen, avoid infection, and more. She is still on her feeding tube, goes to Salt Lake for appointments every couple of weeks and gets labs drawn weekly. She is loved by so many and we're trying to patiently await the day she receives a new liver–either in Salt Lake or Seattle!"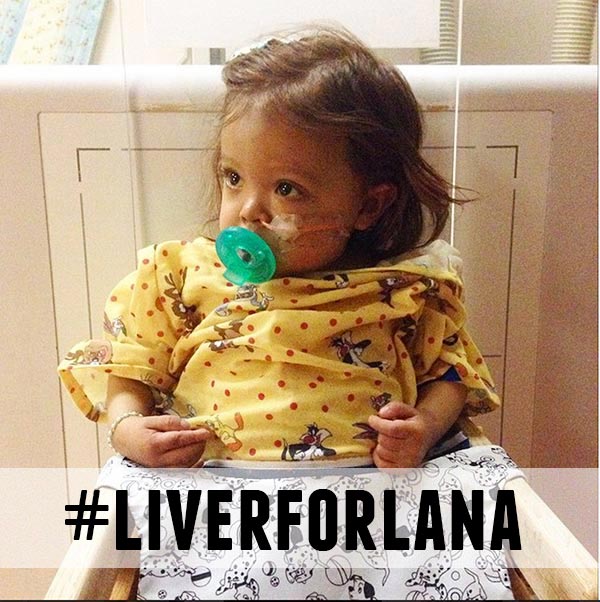 Did you know that nearly 124,000 people in the US are awaiting organ transplants? And on average, 150 people are added to the nation's organ transplant waiting list every day. But a single organ donor can save up to 9 people, and a tissue donor can save or heal up to 50 people. That's pretty amazing!
So, what can you do?
1 – If you aren't an organ donor already (only 50% of the adult US population are registered organ donors), ask yourself why. If it's something you haven't thought about or considered, read up on it, get educated. Take 15 minutes out of your day and watch this video. Make sure you talk to your family about your decision – make sure they know your wishes. Have that conversation with your significant other, your parents, your children. Be informed. And know that you can save lives.
2 – Pray for Lana. Every time I talk to my sister and ask her what I can do, all she ever says is to pray for Lana. Pray that a liver will come soon. Pray that Lana won't get sicker. I am a believer in prayer, and how much power it holds – especially in numbers. If you aren't the praying type, send your happy thoughts out for Lana. It sounds so small, but I know the effect will be felt.
3 – Spread the word. We live in a very digital age. Yet organ donation is not a widely talked or shared subject. I think that if we talked more openly about it, people would be more educated, and we would have more organ donors. Which would mean more lives saved. Share this post on Facebook, Instagram, Twitter. I will be posting on Facebook today – which will make it easy to share. April is actually National Donate Life Month – it's a great time to start the conversation!
4 – Give a little. I hate asking for money. My sister hates asking for money. But the reality is that even with insurance, there are deductibles and co-pays and prescriptions not covered. Lana has monthly, and sometimes weekly doctors appointments. Weekly labs drawn. Lots of medications to keep her healthy enough so that she can receive that liver when the call comes. So if you have an extra dollar or two to spare, I know that it will be more than appreciated. I have set up an account through You Caring to make it as easy and painless as possible. I will be donating any ad revenue earned off this post to the fundraiser, as well.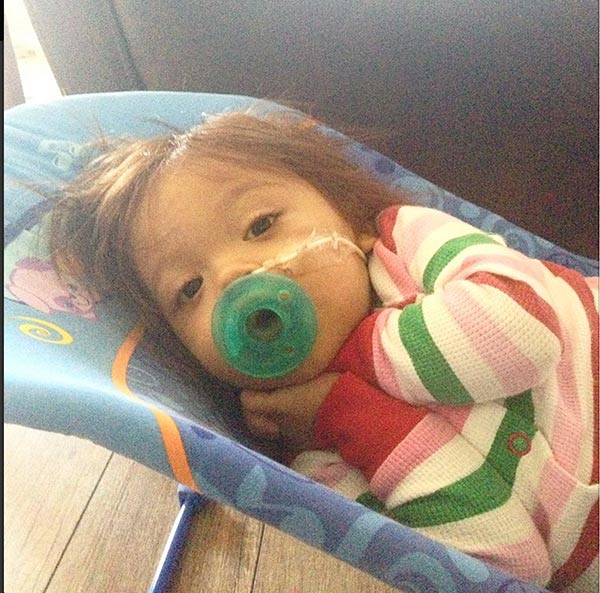 As a mom, a sister, an aunt – I feel the weight of this every day. I can't even imagine what my sister and her family go through every day. But I so admire how positive and hopeful they are. I would love for you to leave a comment on this post – a word of hope for their family, for Lana. And don't forget to sign up to be an organ donor!
#DonateLife
#LiverForLana