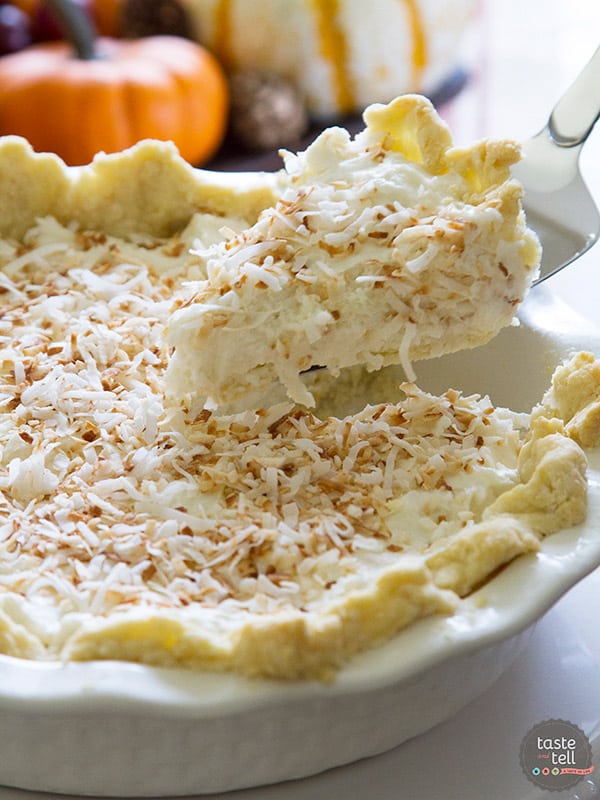 Bonus pie!! No, this Creamy Coconut Pie isn't this month's pie – that will be coming soon – but it's never too early to start planning for the holidays. Which is why I've teamed up with Tuesday Morning to talk all about Thanksgiving prep! Seriously, guys – now is the time to get yourself to Tuesday Morning to stock up on holiday baking necessities.
I'm talking all about what I picked up and sharing this Creamy Coconut Pie recipe on the Tuesday Morning blog. Hop over to check it out, and then get into the kitchen to make a test version of this pie. 😉
You can see it all HERE.