Get your sweet tooth ready – today's Blogger Spotlight is a must-visit for all things sweet!  If you don't already know Dorothy from Crazy For Crust, you are in for a treat.  Filled with all kinds of lip-smacking desserts, you won't be able to visit Dorothy's blog without wanting to run to the kitchen to bake up something tasty.  And to top it all off, Dorothy's first cookbook, Dessert Mash Ups, will be on store shelves next month! I'm excited for you all to get to know her better today!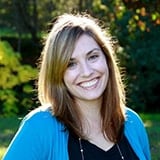 I'm Dorothy and I write Crazy for Crust, a baking blog. I'm in love with pie – and crust is my favorite part. Unfortunately for my non-existent willpower, I also love brownies, cookies, cake, and candy. I post all sorts of delicious desserts that are sometimes crazy, often with a crust, and always served with a slice of my life. When I'm not in the kitchen you can find me obsessively watching Bravo reality shows or hiding behind my Kindle or my iPhone. My first cookbook, Dessert Mash-ups, comes out next month.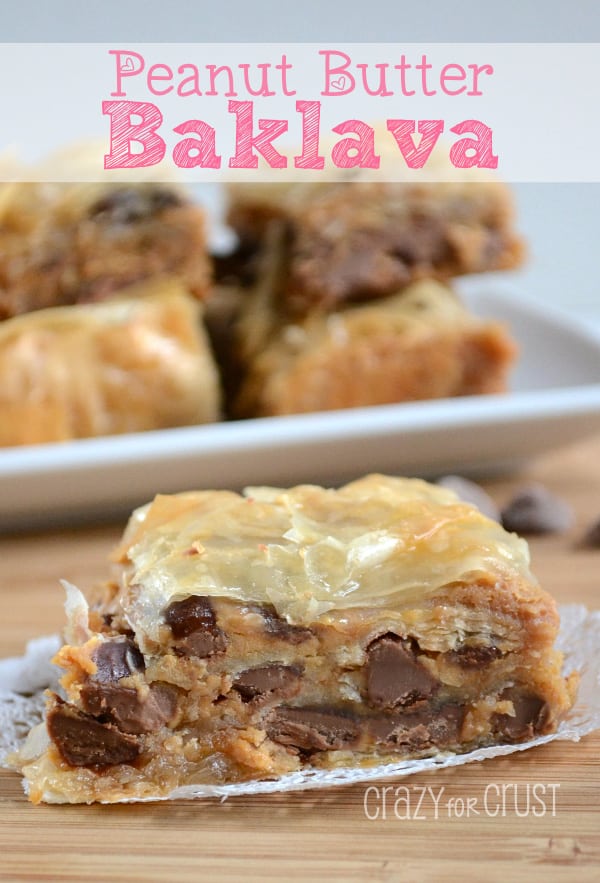 What kinds of posts are your favorite to write? What do your readers seem to like the most?
I love it when the recipe I make is involved in the story I tell. I always tell some sort of story or something, but often the food I'm making is the story. Like my Peanut Butter Baklava – the story of why I made that recipe involves traveling in my childhood. I love it when everything comes together in one nice little package. And my readers love that too.

What would you eat as your last supper?
It would be a carb and sugar fest. I'd start with Village Host Pizza. It's the local pizza place where I grew up and you can't get or make pizza like it. Then I'd eat apple pie, brownies, and my weight in Reese's Peanut Butter Cups.
If you could invite any 3 people to dinner – living or dead – who would you choose?
My Grandfather. He died when I was 10 and until then, he was my best friend. We had a really special bond and I know he'd love to meet my daughter.
Laura Ingalls Wilder. She's my literary idol – I've read all her books numerous times. I asked for (and received) her entire set of novels in hardback for my 18th birthday and now my daughter loves to read them too.
Robin Williams. He'd bring the laughter. (I was so sad when he died!)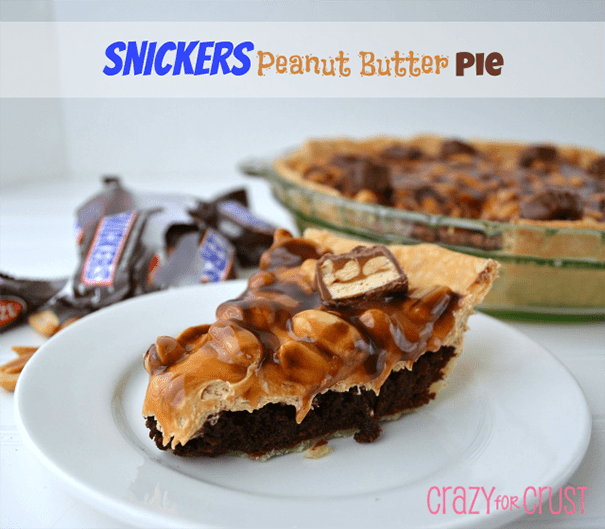 Snickers Peanut Butter Brownie Pie
What is your favorite recipe posted on your blog?
I have so many favorites I have a really hard time choosing one, but this one epitomizes all the things I love about my blog: crust, pie, brownies, peanut butter, and candy bars. Snickers Peanut Butter Brownie Pie!
What kind of camera/lens/equipment do you use?
I use a Nikon D3100 with a 17-55mm lens. I think my photography has grown in leaps and bounds over the past few years.
Any suggestions or hints to have great food photos?
Light!! Lots and lots of natural light. Find the best window and (and sun time) in your house and shoot there. Move around while you shoot. My favorite food photos are simply staged. I love paper straws and napkins, but I rarely put lots of extras in my photos.
Is there a dish that you are known for?
My crumb apple pie. It's the first pie I ever made by myself – my own recipe. I've been making it for years and everyone always expects it at holidays.
Is there anything you would not ever eat?
Um, there are lots. Like, too many to mention. But the weirdest one I won't eat? Mustard. I can't get over the smell.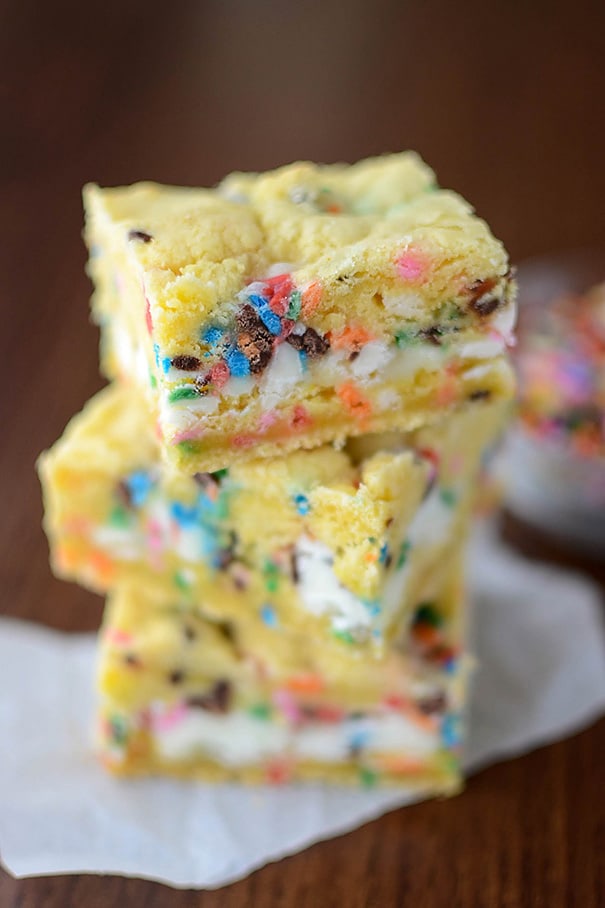 What is your favorite part about blogging?
The friendships I've made. I've made real and true friends through blogging. The creativity, the photography, the writing, the opportunities – they're all great. My friends – those are priceless.
What is your best tip to becoming a successful blogger?
Work really hard. Spend every moment you can working on your recipes, improving your photography, networking, reading blogs, pinning, sharing on facebook, learning different strategies for different things. Then work harder – because that's what it takes. Blogging is the best job I've ever had. It's the most fulfilling, the most fun, and the most rewarding. And it's the hardest job -I work more now than I ever did before!
—————–
Thanks, Dorothy! I'm thinking I need to make up a batch of Funfetti Gooey Bars right away, now!! To see more from Dorothy, this is where you can find her: