Cornbelly's Corn Maze and Pumpkin Fest at Thanksgiving Point. Held in October each year.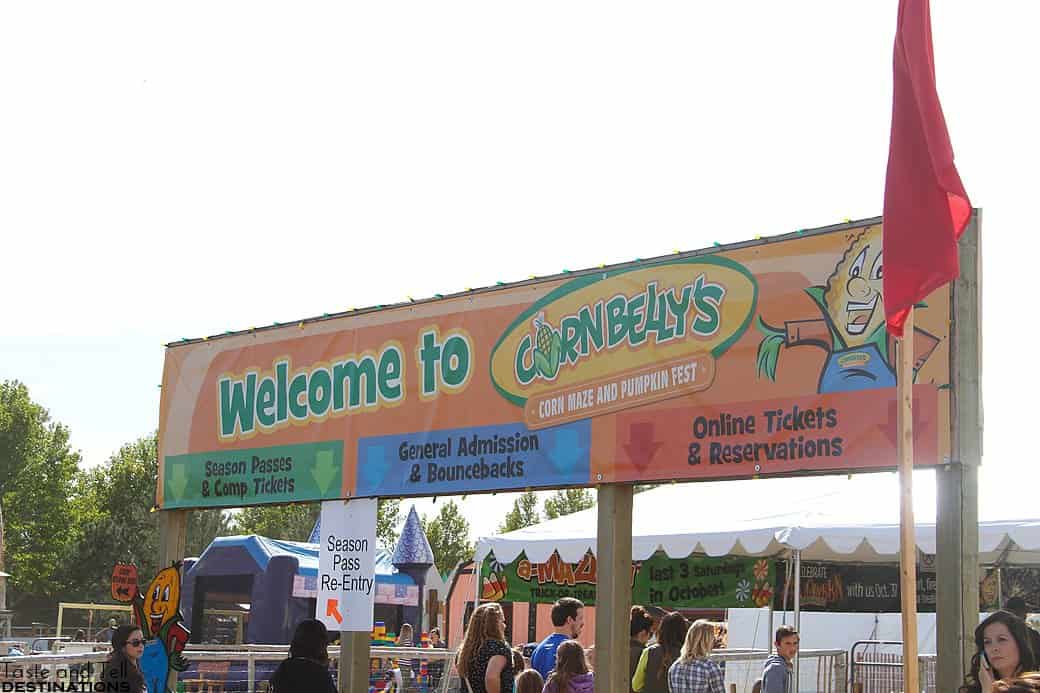 I love the fall. Back in my pre-kids days, October meant haunted houses. They have never really scared me, but I've always thought they were fun. Entertainment at it's finest, right?
These days, though, haunted houses are few and far between. But that's ok, because Halloween time with kids is even more fun.
I can't believe that I've lived in Utah for so many years, but this year is my first time going to Cornbelly's. They call it a corn maze and pumpkin fest. I call it all kinds of fun.
Honestly, I had no idea how much there really was to there. I took the kids last week, expecting to spend an hour or two before they would be ready to go home. Well, hours later, we still hadn't even done everything there was to do. Slides, pig races, tractor rides, bounce houses, panning for gold, duck races, cornhole, a climbing wall… The list goes on and on. My kids are honestly going to be talking about it for the rest of the year.
We decided to go on what was probably the busiest day of the season, (it was the first day of fall break), but really, there was so much to do that it really wasn't even that bad. I loved that there were things for kids of all ages. All three of my kids had a blast, and had plenty to keep them busy. They even do fireworks every Friday and Saturday night, so it would be fun to go at night, too!
And the smell!! If you love the smell of the foods at the state fair, you would definitely be in heaven at Cornbelly's. I wish I would have known how much food was available there, and we wouldn't have eaten lunch right before we went. But that didn't stop us from sharing a Pumpkin Spice Doughnut and a funnel cake. But I think we need to go back for the corn on the cob!!
There are a few attractions that are not included with the regular admission (paintball, rock wall, gemstone mining, etc), but the majority of the attractions are included. If you are a Thanksgiving Point member, you do get a discount on admission.
Cornbelly's is now going on our must list for fall festivities. I'm sure we'll be back again this year before it's over!
Cornbelly's at Thanksgiving Point
3003 North Thanksgiving Way
Lehi, UT
http://www.cornbellys.com/