First a review, and then announcing the Cookbook of the Month for November!!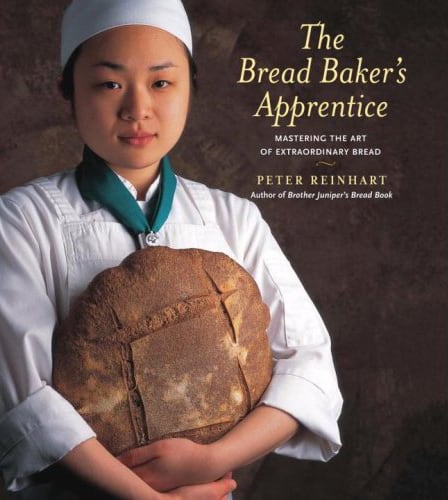 When I first received my copy of The Bread Baker's Apprentice by Peter Reinhart, I was enamored by all of the pretty photos. But as I took the book home and started reading through the pages, I realized this was a lot more than just a cookbook with recipes and pretty pictures. This book is a learning vessel. It doesn't just hand over a recipe and hope that you can make your way through it on your own. Peter Reinhart teaches you so much more – from the chemistry and science behind bread to shaping the perfect loaf. The latter – the shaping of the bread – is probably my favorite feature of this book. It's so hard to know how to shape bread by words alone – and Peter Reinhart gives step by step photos for many different bread shapes. I think this book will be my book of reference even when I am baking breads from other recipes or cookbooks. I can completely see why this book has won many awards – including the 2002 James Beard Cookbook of the Year and the 2002 IACP Cookbook of the Year. Being a beginning bread maker, this book was extremely easy to follow and gave me some indispensable knowledge. If you really want to learn how to bake bread, or even if you are an experienced bread baker, I truly believe that this is a book you should have in your collection.
Recipes made from The Bread Baker's Apprentice:
Cinnamon and Sticky Buns
Portuguese Sweet Bread
Rosemary Potato Bread
White Bread
Brioche
And now onto November…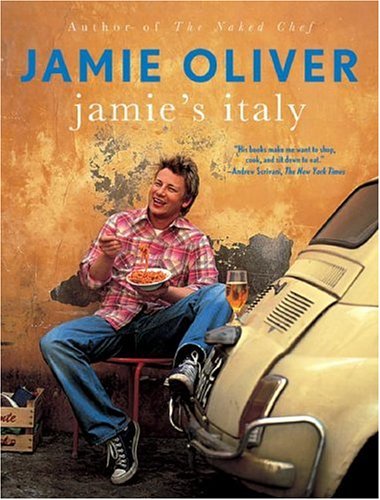 I had a hard time deciding on this month's cookbook. I have so many dessert and sweet cookbooks on my want list. But after a month of bread, and with holidays coming up, I knew that my body would not be happy with me if I was baking every weekend again. So I sadly passed up all of the dessert cookbooks I want, and went for another cookbook that I have been hearing a lot about – Jamie's Italy. I usually don't buy a cookbook that I haven't looked through before, but after hearing good things about this book, I decided to go for it without going to the bookstore first to leaf through the pages. This was really a blind leap of faith on my part because I don't really even know a lot about Jamie Oliver. I have seen his show a couple of times on BBC when I have been flipping through the channels, but I don't really know his style or what kind of things he makes. Well, I received my copy earlier this week, and was almost afraid when I started flipping through the pages. There was a lot at first glance that I am very unfamiliar with. But as I went through, page by page, bookmarking each of the recipes that I would like to try, I realized that this month is going to be a lot of fun for me. I really will be stepping out of my comfort zone, making things that I have never made before – which I am really excited about. There are some recipes that I will have to skip – just because I don't know where I'd find the ingredients, but by the time I made it through the book, I have more recipes marked than I would be able to make in a month. Now I'm just excited to get started!!
Also, if anyone out there reading lives in the Orem/Provo area in Utah, and knows of anywhere to buy meat besides beef, pork and chicken, I would really appreciate some help!! I don't cook lamb, but only because I cannot find it anywhere around here. None of the stores I frequent carry anything but beef, pork and chicken, and the one butcher I know of does not have anything except those proteins, either. I have seen so many tasty looking recipes that I would like to try, but it's hard when I can't find the ingredients!!