I've been trying so hard lately to be very consistent on my blog. Posts, 6 days a week, all posted in the morning. But this last week, I really messed things up. I blame it on being totally disorganized because of starting work again, but really, I shouldn't have any excuse. Except my excuse on Friday was a valid one – my card reader really wasn't working. But I got it working again, and I was supposed to post this last recipe on Sunday, but I got home WAY too late on Saturday night from a Cupcake Conference (more on that later) and then I couldn't get my daughter back to sleep. So here it is, the last Cookbook of the Month recipe and the book's review, all in one post!
First, this recipe. Of course, I had to try a dessert recipe. I really wanted to make the Red Velvet Cake, but I couldn't justify making that huge cake with no where to take it. I changed my mind about 8 times while trying to decide which recipe to try, and I ended up going with this pound cake, mostly because I was running out of time and I didn't have to go to the grocery store to make this. I also liked this cake because it is season-less and can be made year round – just top it with whatever is good that time of year!
The only complaint I can make about this cake is that you have to watch it like a hawk, because a few minutes too long can dry out the cake. I wish I would have taken mine out 5 minutes sooner. But I didn't. And while it was a tiny bit dry, the whipped cream and fruit I put on top sure did help! I actually love that this has 3 different kinds of sugar in it – white, light brown and dark brown. They give this a complexity in an otherwise super simple cake. And I really liked that about it. This is the kind of cake I'd love to have around whenever company stops by unexpectedly! The recipe will be at the end of this post.
Recipe Rating: 4 out of 5
Now for the review…
I'm so glad that I decided to come back home to the states and explore the cuisine of the South this month. The only problem is that I feel like I barely scratched the surface of this cookbook. It is massive – 553 pages before the index – and there are so many recipes that sound so good! Looks like I might have to return this copy to the library and buy my own copy!

Cooking Times Listed in Recipes: yes
If you haven't been reading my blog all along, these criteria are ones that you all told me are important to you in a cookbook. I, too, love it when a recipe tells you how long to expect when making it, but I have been so surprised at how many cookbooks do not include this information. In fact, I would say that the majority of them don't. So I'm happy to tell you – this is one that does include the times! Which has been super helpful to me since I've started working again.
Number of Photos: low
32 to be exact. Which isn't really that low of a number, but considering how big this cookbook is…
Difficulty Level of Recipes: medium
I'm really just guessing on this one this month. I really stuck to the easier recipes in the book, so I know there are easy recipes. But it looks like there are some that are more challenging as well, so I think there is a good mix.
Availability of Ingredients: easy to medium
There are a few ingredients that you might not be able to pick up at any grocery store, but I think most of the ingredients are pretty common for the most part. I had to skip over most of the fish chapter, but then again, I live in Utah, and there are a lot of seafood products that are hard to come by here.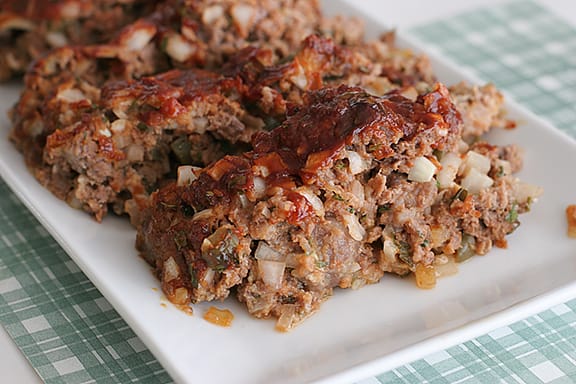 Harlem Meat Loaf – 4.4 out of 5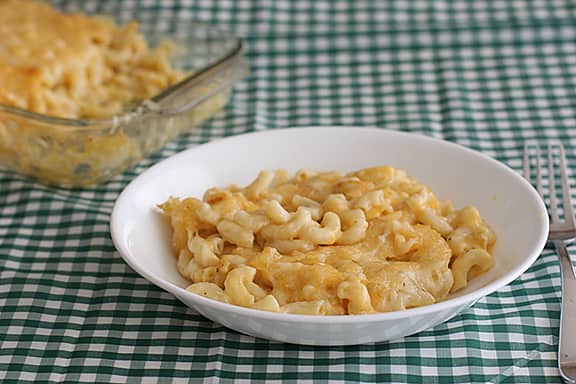 Macaroni & Cheese – 3.75 out of 5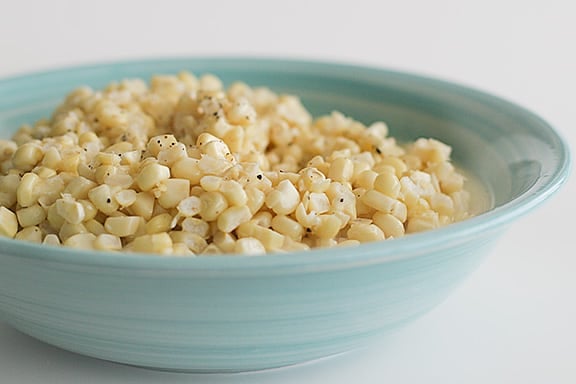 Creamed Corn – 4.75 out of 5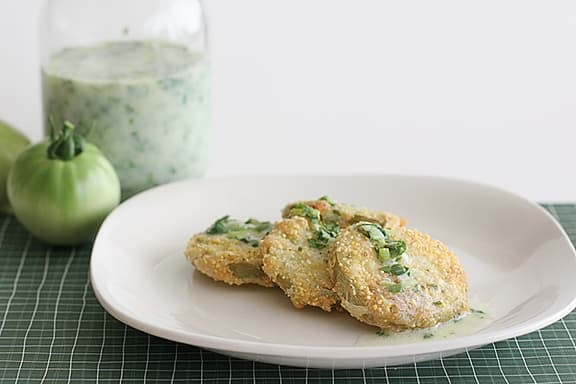 Fried Green Tomatoes – 4.5 out of 5
Buttermilk Pound Cake – 4 out of 5

Overall Rating: 4.28 out of 5
Like I said before, this is one I would really love to own, so I think that's the true test of whether a cookbook is a good one or not. There is a pulled pork recipe that I am dying to try, and I'd love to try the Sweet Potato Buttermilk Pie for Thanksgiving this year. So, yes – I think this one is a good one!!

August's Cookbook of the Month will be Jerk From Jamaica by Helen Willinsky. This is another library find that I'm excited to try out. I have had Jerk chicken while in Jamaica, but it was so long ago, that I don't really remember. I'm hoping, though, that I'll be able to recreate those tastes here at home! I did realize after I checked it out from the library that it is actually a Jamaican barbecue cookbook, so the recipes are supposed to be made outdoors. Perfect for August, I guess! Although I may adapt some for indoor cooking – but I guess we'll just have to wait and see!
Buttermilk Pound Cake
---
Prep Time: 20 minutes
Cook Time: 1 hour
Total Time: 1 hour 35 minutes
Yield: 6-8 servings 1x
Description
A buttermilk pound cake that is perfect served with whipped cream and blueberries.
---
Scale
Ingredients
2 cups sifted cake flour or 1 3/4 cups sifter bleached all-purpose flour, plus more for flouring the pan
1/4 teaspoon baking soda
1/2 teaspoon salt
1/4 teaspoon ground mace (I used allspice)
4 whole eggs, lightly beaten
1 1/4 teaspoons natural vanilla extract
1 1/4 cups (2 1/2 sticks) unsalted butter, softened, plus more for greasing the pan
1/4 cup tightly packed light brown sugar
1/4 cup tightly packed dark brown sugar
2 tablespoons granulated sugar
1/2 cup whole or lowfat buttermilk (preferable whole) or sour cream
---
Instructions
Preheat the oven to 325 degrees. Lightly grease and flour an 8 1/2-x-4 1/2-inch (6 cup) loaf pan, or line the bottom with greased, floured waxed paper.
In a medium bowl, sift the flour, baking soda, salt, and mace together twice.
In a measuring cup, whisk the eggs and vanilla together until thoroughly combined, about 1 minute.
In another large bowl, beat the butter with an electric mixer until creamy, about 30 seconds. Add the light brown sugar, dark brown sugar, and granulated sugar and beat on high speed until the mixture is a maple-cream color and has a fluffy texture, about 2 minutes. Add the egg mixture in a thin stream and mix on slow speed about 2 minutes until it has been incorporated and the mixture has lightened in color and become smooth (it may look curdy, which is fine). Turn off the mixer and scrape down any batter clinging to the sides of the bowl.
Add the flour mixture in thirds, alternating them with two 1/4 cup additions of the buttermilk. To avoid overworking the batter, gently mix with a wooden spoon or rubber spatula after each addition until the ingredient is just incorporated.
Pour the batter into the pan and bake on the middle rack until a cake tester or toothpick inserted into the cake's center emerges clean, about 1 hour. Remove the cake from the oven and let cool in its pan on a rack for about 15 minutes. Then slide a thin paring knife around the edge of the pan and invert the cake.
Serve the cake immediately, warm, or let it cool completely on the rack, cover tightly with plastic wrap, and store at room temperature up to 24 hours. If storing for longer, refrigerate for up to 3 days. Remember to remove the cake from the refrigerator 1 hour or more before serving to take the chill off.