I'm so glad that my Blogger Spotlight series is back!! I've been off my game for a little bit and have been slacking, but hopefully I'll get back to regularly having a Wednesday spotlight. Today we have another awesome Utah blogger. Dee Dee's blog is full of all kinds of fun stuff. I'm so glad she is here sharing with us today!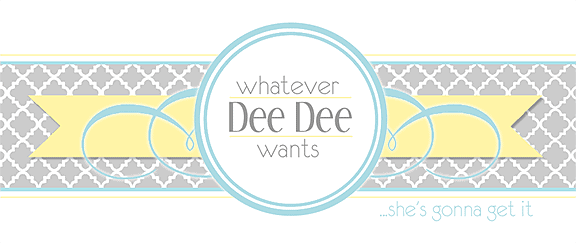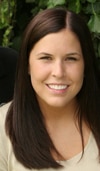 Hi! My name is Dianna but most everyone calls me Dee-Dee. I blog over at Whatever DeeDee Wants She's Gonna Get It. I live in Salt Lake City with my husband and redheaded son. Most days you can find me either reading, crafting, cooking or playing Hot Wheels my son.
What inspired you to first start writing your blog?
I started my blog the same day I read a blog for the first time. I thought blogging sounds fun and I dove in head first. That was four years ago.
Do you plan a weekly menu? If so, what inspires your menu?
If I can get my act together I like to have a weekly menu planned. Truthfully, I like to plan monthly menus. My husband is a butcher so most meals are planned around meat. We are a family of carnivores.
What is your favorite kind of food to make?
I love to bake! Is there anything better than eating a warm gooey cookie fresh out of the oven?
What is your favorite recipe posted on your blog?
I love making German Oven Pancakes and pulled pork. They are both really easy to make and taste delicious!
Will you show us your kitchen? What is your favorite thing about your kitchen?
I don't have a picture of my kitchen right now but here is a link to a picture of my freezer
What is your best tip for getting dinner on the table?
If it's not planned it just doesn't happen at my house. Planning is key!
Where do most of your recipes come from? (Family favorites, you make them up, magazines, cookbooks, etc.) I get the majority of my entrée recipes from my husband (the butcher) I am always asking him for new recipes and other ways to cook meat.
What is your favorite part about blogging?
I love how everyone is so willing to share their knowledge and skills with the world.
What kind of camera/lens/equipment do you use?
I have a Nikon D40
Any suggestions or hints to have great food photos?
I need tips myself 🙂
What kind of food did you eat growing up? Do you cook the same kinds of things today?
I was a VERY picky eater growing up and I still am sort of. I think I survived on bread for the first 8 years of my life.
I am a little more daring now and will try more things but I tend to like things on the plain side.
What was the first dish you ever cooked?
Besides what I cooked in my Easy Bake oven my first dish was probably crepes. They are so easy and only require three ingredients. I still like to cook them.
When you really want to cheat, what do you eat?
Sugar cookies with thick butter cream frosting. Yum!
If you could travel anywhere in the world – just for the food – where would you go?
Italy for sure! I could eat real Italian pizza all day every day oh, and I can't forget about the gnocchi and gelato.
What is the best thing you've ever eaten? The strangest?
When I was young I use to eat everything with ranch dressing. I was dared to eat butter smothered in ranch and I did it. That is pretty strange.
————————————
A husband that is a butcher??  I'm jealous!!  Thanks so much for participating!  If you want to read more from Dee Dee, here is where you can find her:
Website – Whatever DeeDee Wants She's Gonna Get It
Facebook – Whatever DeeDee Wants She's Gonna Get It
Twitter – @whateverdeedee