A big welcome to today's Blogger Spotlight – Lori Lange from RecipeGirl. Lori's blog is another that I've been reading for years, and I love her family friendly, down to earth recipes. And Lori's blog is so full of recipes – seriously, if you are ever looking for anything, you are sure to find it on her blog. She also has a bunch of theme menus for entertaining, which is so helpful. And look for her 1st cookbook, coming out Spring of 2013. I can't wait to get my hands on a copy!! Thanks for sharing with us today, Lori!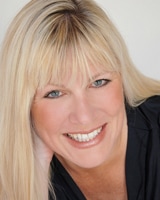 Lori Lange (aka "RecipeGirl") left the elementary school classroom in 2005 to start RecipeGirl.com, which houses over 2,500 original and adapted recipes. Lori now spends her days developing recipes and photographing food and writing for companies, websites and publications, such as Pepperidge Farm, Kraft, Sam's Club, Betty Crocker, Tabasco, Pacific Natural Foods, Sunkist and Nickelodeon, as well as creating original recipes and themed menus to add to RecipeGirl.com. She is a recipe & video contributor to the online cooking series, Good Bite, and she has contributed to the cookbooks Junior League of San Diego: California Sol Food, Blog Aid for Haiti, and GoodBite Weeknight Meals- Delicious Made Easy. Her work has also been featured on Saveur's Best of the Web, LA Times and Glamour. In 2011, she was a featured speaker at Camp Blogaway, BlogHerFood, and TechMunch Boston.  Lori was a judge alongside Paula Deen in the Real Women of Philadelphia Cream Cheese Cook Off in Savannah, GA in 2010. She creates and delivers recipes that inspire novices and veterans alike and thinks cooking should be easy and fun. Lori cooks from her kitchen in Southern California, where she lives with her husband and son- and she is at work on her first cookbook:  The Recipe Girl Cookbook, which will be published by Wiley in Spring 2013.
What inspired you to first start writing your blog?
I was a very busy elementary school teacher for 12 years, so when I stopped teaching to take care of my son… I needed something else to do! A friend recommended that I follow my passion (food and entertaining) and start a website. I listened to him!
What kinds of posts are your favorite to write? What do your readers seem to like the most?
The posts I enjoy working on most are ridiculously evil baked goods! Those always seem to be popular, but I can't do that every post. My readers also want to see dinner ideas and healthy options too. I've gotta mix things up a bit.
Where do most of your recipes come from?
When I first started my site, I posted all adapted recipes from favorite magazines and cookbooks (and family recipes too). After cooking and baking so many years, I'm more apt to post more original ideas.
What is your favorite recipe posted on your blog?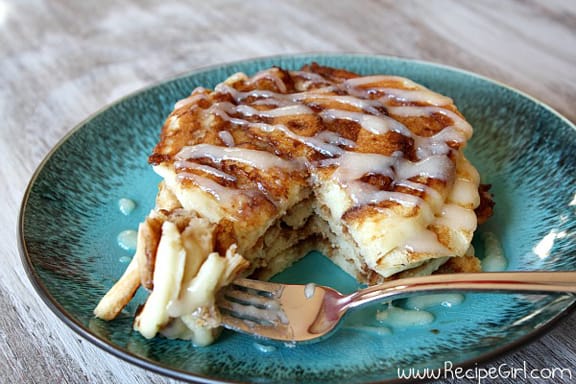 Definitely Cinnamon Roll Pancakes. They're a big-time family favorite and a Recipe Girl reader favorite too!
Will you show us your kitchen? What is your favorite thing about your kitchen?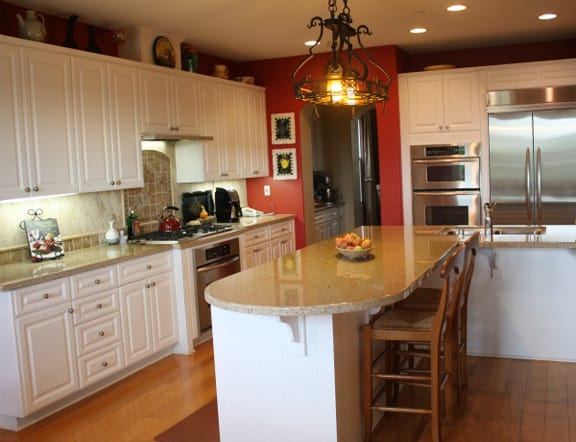 I really love that I have enough counter space to work with. It's shocking to see how my kitchen can transform from sparkling clean to total disaster in a matter of minutes though. The dishes and mess are the worst part about this whole business!
What is your favorite kitchen tool/appliance?
I'm seemingly obsessed with rubber spatulas. I have them in every shape and size, finding uses for them for just about everything. My Kitchen Aid stand mixer gets more action than any of my other appliances.
If you could invite any 3 people to dinner – living or dead – who would you choose?
I'd invite funny people. They'd be the most fun to have around for dinner, right?
Steve Carell – I love his dry humor, and I'm pretty sure he might have me rolling on the floor.
Jimmy Fallon- because everything he does just totally cracks me up (but he'd have to bring his guitar and sing a little bit).
George Clooney- I'm pretty sure he's funny too, but it would also be nice to have someone rather dreamy to look at all night.
What kind of camera/lens/equipment do you use?
I use a Canon 40D with a variety of lenses. Rumor has it that I might be picking up the latest and greatest new Canon sometime soon though!
Any suggestions or hints to have great food photos?
Practice! Use natural light. Use white boards to bounce your natural light onto the food to avoid shadows on one side. Attend photography workshops and visit blogs with great photography tips posts!
Is there a dish that you are known for?
Avocado- Pine Nut Salad. I've been making this salad for years and years. It's one of those salads that seems so simple, yet everyone always loves it and asks for the recipe.
When you really want to cheat, what do you eat?
Soft Serve Vanilla Ice Cream with rainbow sprinkles, Snickerdoodles, red rope licorice, root beer, really evil Mexican food, and Pasta Carbonara.
If you could travel anywhere in the world – just for the food – where would you go?
Duh- Italy!
What is the best thing you've ever eaten? The strangest?
The best is a tough one, so I'll list a few: Vanilla Macarons at Bouchon Bakery in NYC, Salted Caramel Ice Cream off a food truck in Seattle, pasta in Verona, Italy and fresh steamed lobster on the beach in Massachusetts.
The strangest: Squirrel (in France)… unknowingly.
Is there anything you would not ever eat?
Bugs. Brains. Things with tentacles.
What are your favorite blogs to read?
There are SO many that I love, but here are a few that I read fairly often: Picky Palate, Two Peas and Their Pod, Foodiecrush, Kevin and Amanda, How Sweet It Is, TidyMom, Eat Live Run, Taste and Tell, Dine and Dish, Cookin' Canuck, She Wears Many Hats, Cookies and Cups, Confessions of a Cookbook Queen, Matt Bites, David Lebovitz, The Pioneer Woman and (of course) RecipeBoy.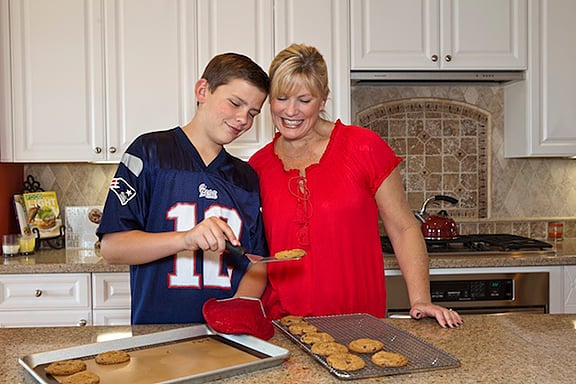 Take us through a typical day of eating in your house.
(a healthy day)
pre-workout breakfast- Chobani Vanilla Greek yogurt + granola
post-workout breakfast- egg white scramble with spinach, tomato & feta
lunch- big salad with many vegetables and a protein
snacks- almonds, cheese, apples, and tasting whatever I'm working on for the blog
dinner- totally varies, but usually some kind of protein, a vegetable and a salad
(not to say that I never splurge and eat pancakes or grilled cheese or pasta. That happens too!)
What is your favorite part about blogging?
1. Interaction with the readers of my site and knowing that I'm providing something that is helpful and fun for them.
2. The awesome network of friends I've met in this business who have the same interests as I do!
———————————–
Thank you, Lori!  It was so much fun to learn more about you!  If you want to see more from Lori, here is where you can find her:
Blog:  RecipeGirl
Facebook: RecipeGirl
Twitter: @RecipeGirl
Pinterest: RecipeGirl Lori