I am taking a break from hot dog week to bring you a Blogger Spotlight that I am very excited about.  Today, we have Brooks from Recipe Boy.  Brooks' mom – Lori from Recipe Girl – gave Brooks his very own food blog as a birthday present for his 10th birthday.  I love that Brooks is so excited and passionate about food that he already wants to follow in his mom's footsteps and share his love with the world.  And I love his sense of humor.  If you haven't checked out his blog yet, you need to head over right now!  Welcome, Brooks, and thanks for sharing with us today!

Hi! My name is Brooks and I'm 10 years old. When I'm not in the kitchen, you'll find me playing basketball, baseball, soccer, or flag football. Like any 10 year old, I like to play video games but I also love reading.
I have wanted to have a food blog for quite a long time but now my wish has finally come true! For 5 years, I have been watching my mom (RecipeGirl) making all kinds of yummy treats in the kitchen. I have also made some excellent treats as well but I have been wanting to follow my in my mom's footsteps and I am now well on my way.  I've even won a few ribbons in some local food contests.
I am growing up as a foodie- I'm trying all kinds of foods that most kids would normally refuse to eat. My goal for this food blog is to teach people to know the difference between good food and bad food. On this food blog I will be sharing all sorts of extraordinary eats, my adventures in the kitchen, and a few product reviews as well.
My dream is for my blog to become a place where people visit often and come to learn about food. I hope you enjoy my food blog!
What inspired you to first start writing your blog?
My mom had been food blogging for 6 years, so I just wanted to follow in her footsteps after seeing how popular she became and how good her recipes were.  She's an amazing person, really.
What kinds of posts are your favorite to write?  What do your readers seem to like the most?
I like to post about desserts, but my readers really like giveaways!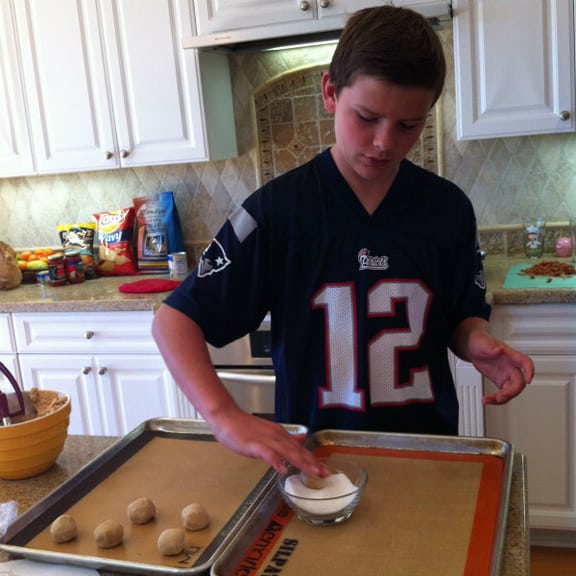 RecipeBoy Baking

Where do most of your recipes come from?
Most of my recipes come from magazines and cookbooks- where I get the recipe and I adapt it.
What is your favorite kind of food to make?
I love desserts because I love to taste-test them at the end!
What is your favorite recipe posted on your blog?
Sheesh, that's a hard question.  But if I could pick two, I'd say: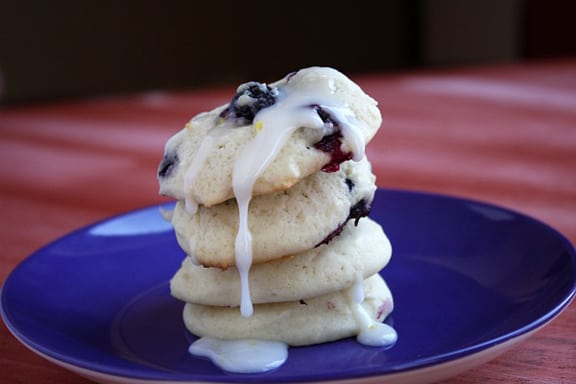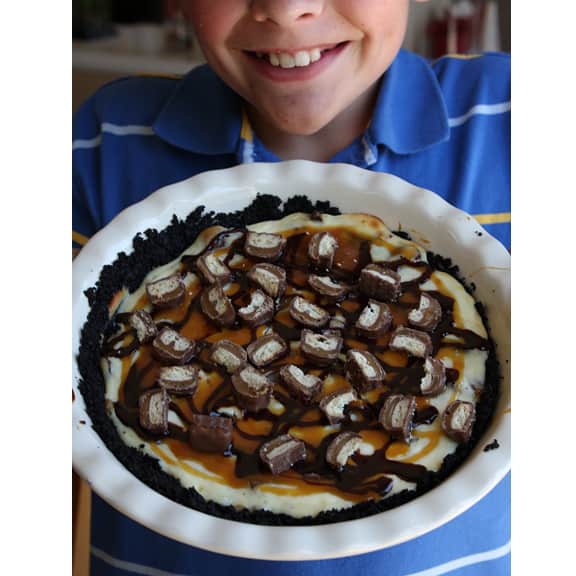 What was your first post?  How do you think your blog has changed since you first started blogging?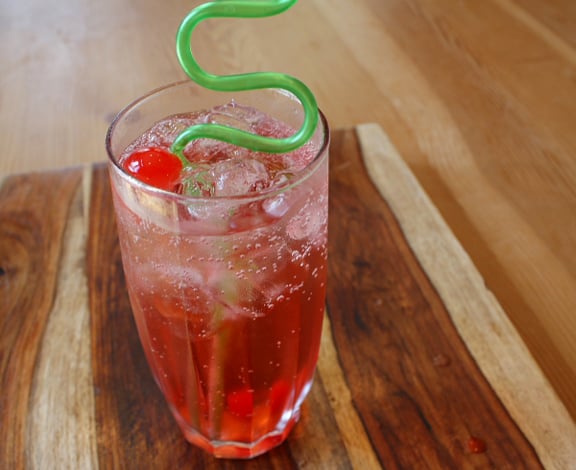 My first post was for How to Make a Shirley Temple.  Through all of my blogging adventures so far, I've learned what my readers like and I try do it more.
What is your favorite kitchen tool/appliance?
Toastabags!  They're little bags that you can fit sandwiches in.  When you have the sandwich in the bag, you put it in the toaster and it will make a grilled cheese.  It's ingenius!
If you could invite any 3 people to dinner – living or dead – who would you choose?
My best friend Ben, Jimmy Fallon (every dinner party needs a funny person) and a football player (either Aaron Rodgers, Wes Welker or Tom Brady).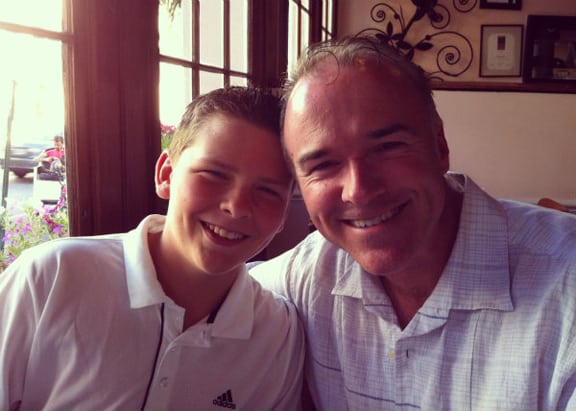 RecipeBoy and his Dad

What kind of camera/lens/equipment do you use?
Canon Powershot A3100 IS (and sometimes I use my Mom's Canon 40D)
Any suggestions or hints to have great food photos?
Use a white reflecting board to let light in and reduce shadows.  Don't move the camera while you're taking a picture (stand still!)  Sometimes add a little garnish on food to make it pretty.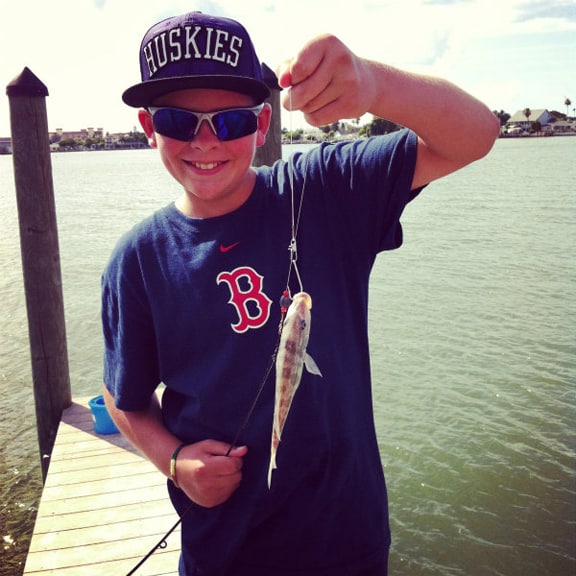 RecipeBoy Fishing

What kind of foods do you like to eat?
I like to eat ravioli, spinach, bacon cheeseburgers, BACON, Yoplait yogurts, cantaloupe, avocado, cookies n' cream ice cream, sushi, Nutella and raspberries.
What was the first dish you ever cooked?
I made an apple pork chop recipe for my Grammy and GrandDad when I was little.
Is there a dish that you are known for?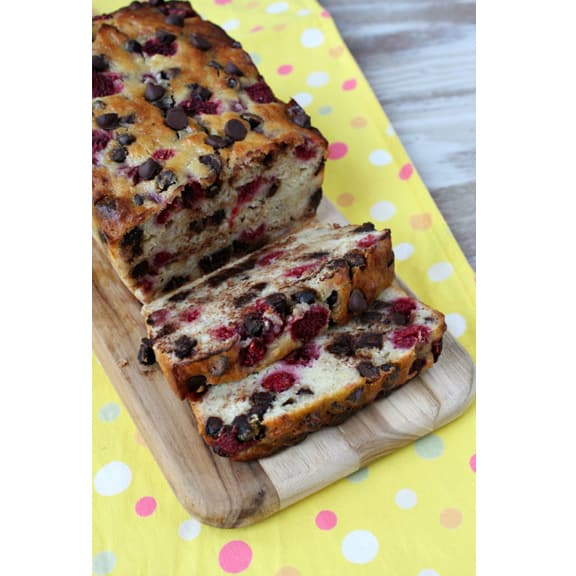 I'm known for anything with raspberries, like my raspberry popsicles or my raspberry- dark chocolate banana bread.
When you really want to cheat, what do you eat?
Ice Cream and cookies!
If you could travel anywhere in the world – just for the food – where would you go?
New York- for the bakeries!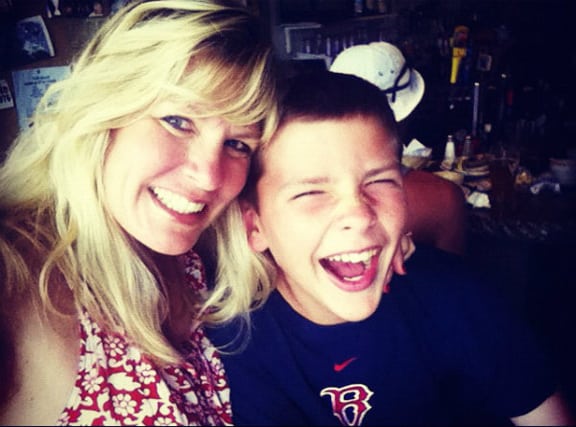 RecipeBoy & RecipeGirl

What is the best thing you've ever eaten?
My Mom's Cinnamon Roll Pancakes.  They taste like heaven.
Is there anything you would not ever eat?
I would never eat a fried scorpion.  It sounds gross.
What are your favorite blogs to read?
Recipe Girl, www.recipegirl.com The Pioneer Woman www.thepioneerwoman.com , Picky Palate www.Picky-Palate.com , Two Peas and Their Pod www.twopeasandtheirpod.com , Kevin and Amanda www.kevinandamanda.com , and How Sweet it Is www.howsweeteats.com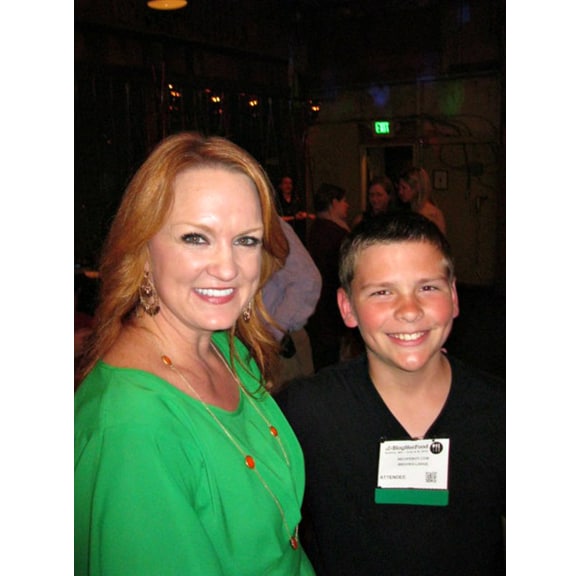 RecipeBoy and The Pioneer Woman

If you could cook alongside any other blogger for a day, who would you choose?
I would choose The Pioneer Woman because I would like to visit her Ranch someday.  She's a really great cook and I admire her.
What is your favorite part about blogging?
I like to get encouraging comments from readers because it pushes me to do a good job on my blog and keep it up.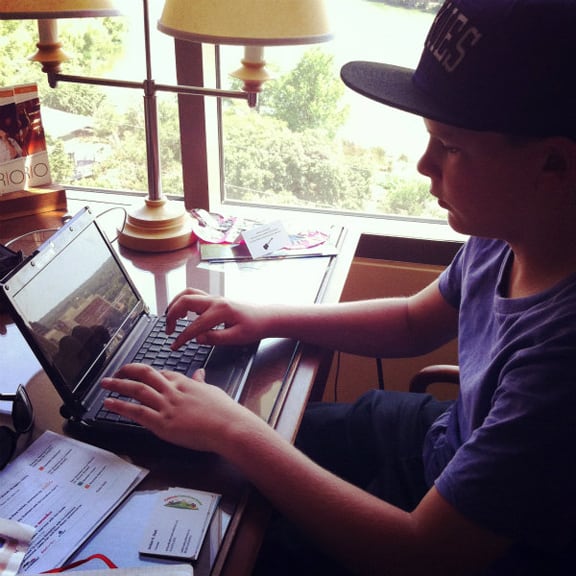 RecipeBoy Blogging

What is your best tip to becoming a successful blogger?
Do a lot of dessert posts!  Also, be funny in your posts.  And have fun doing it!
———————————
Brooks, I think that you are just the sweetest blogger out there, and I'm so glad that you were the spotlight today.  I hope my kids grow up loving food like you do, and that they want their own blogs, too!!  If you want to see more from Brooks, here is where you can find him:
Blog:  Recipe Boy
Facebook: Recipe Boy