There are a few blogs out there that I absolutely love because they are full of food that I would make over and over again for my family. Today's Blogger Spotlight – Stephanie from Plain Chicken – is one of those blogs. I would love to follow behind her and cook pretty much everything that she makes! She makes real, down to earth food, and that is my favorite kind of food. I'm so glad that she is here sharing more about herself today with us!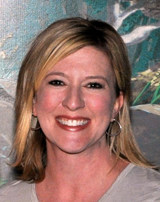 My day job is as the Controller at a telecommunications company in Birmingham, AL (a.k.a The Ham), but my passion is cooking and baking. In addition to the blog, I also write a weekly food column for the Birmingham News.
I met my husband in college at Auburn University. He was my downstairs neighbor our Freshman year. We've been married for 16 years and have three beautiful cats – Sherbert, Jack and Fluffy. They make weekly appearances on the blog. We love to travel; I can't stand to be at home too long. We love to eat, drink and shop and pick our travel destinations accordingly. Our favorite places are Vegas, Orlando, Chicago & NYC. We hope to travel to Italy soon. We spend our weekends in the Fall going to Auburn football games and watching an unhealthy amount of college football. It's a way of life in the South!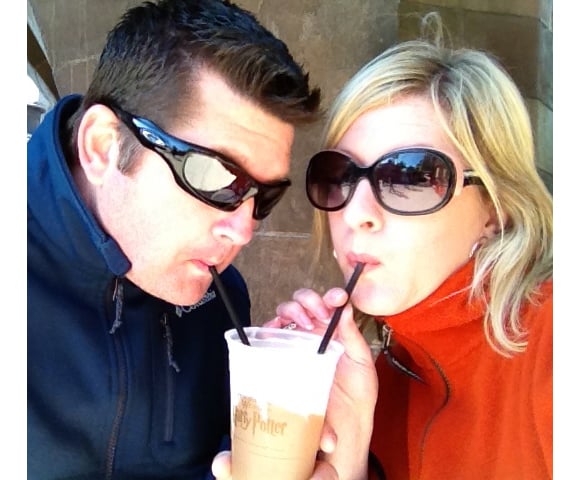 What inspired you to first start writing your blog?
It all started a just a way to keep track of recipes. Friends would ask me for a recipe and I never could remember where I got it from. I started the blog to keep track of everything, and it just grew from there.
What kinds of posts are your favorites to write? What do your readers seem to like the most?
My favorite posts to write are my Football Friday posts. I love creating new and exciting tailgating foods. My readers enjoy my Football Friday posts. They also love easy main dish meals.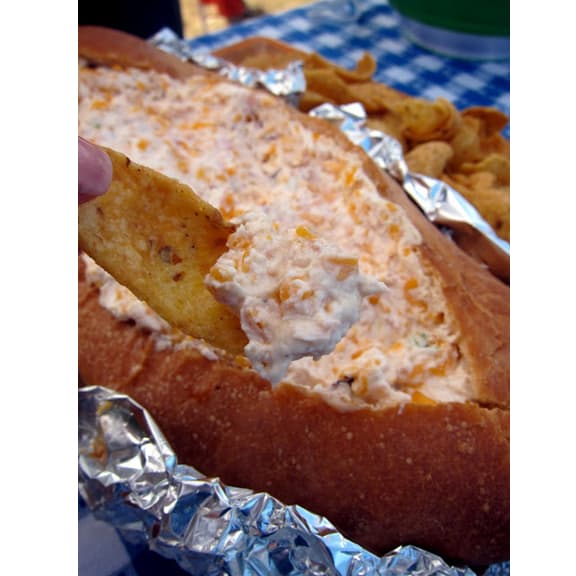 Where do most of your recipes come from?
I find inspiration everywhere. We'll go out to eat and try and recreate what we ate at home. I'll find recipes in magazines, cookbooks and other blogs and adjust it to what I like.
Do you plan a weekly menu? If so, what inspires your menu?
I do make a weekly menu. I plan my weekly meals and grocery shop on Sunday. Meal planning is essential for me.
What is your favorite kind of food to make?
I like to make desserts – cupcakes, cookies, brownies, candy. I'm not a big sweets eater, but I love to make them.
What is your favorite recipe posted on your blog?
It is hard to pick just one, but I would have to go with Pollo Loco. It is one of the few dishes that I never have any leftovers.
Will you show us your kitchen? What is your favorite thing about your kitchen?
I love all the storage space in my kitchen! I have a ton of cabinets and drawers. It enables me to have lots and lots of gadgets! I also love my hanging pot rack. It leaves room for other fun stuff in the cabinets.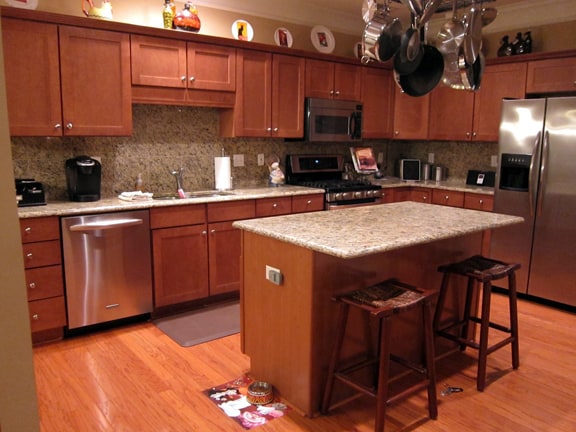 What is your favorite kitchen tool/appliance?
My favorite kitchen tool is my kitchen scale. It really helps when I am trying to half a recipe. I also like to weigh the ingredients when I bake – it can make a huge difference in the success of the recipe.
What is your best tip for getting dinner on the table?
Weekly meal planning and keeping it simple during the week.
What is your most used cookbook?
Southern Living Homestyle Cooking – it has tons of delicious and easy recipes.
What would you eat as your last supper?
My Mom's homemade lasagna. It is my all-time favorite meal. I have the recipe, but it always tastes better when she makes it for me.
If you could invite any 3 people to dinner – living or dead – who would you choose?
Adele, Michael J. Fox and McDreamy – Patrick Dempsey. Adele because I love her music and she seems like a lot of fun. Michael J. Fox because I've had a crush on him for over 25 years. McDreamy – do I need to explain that one?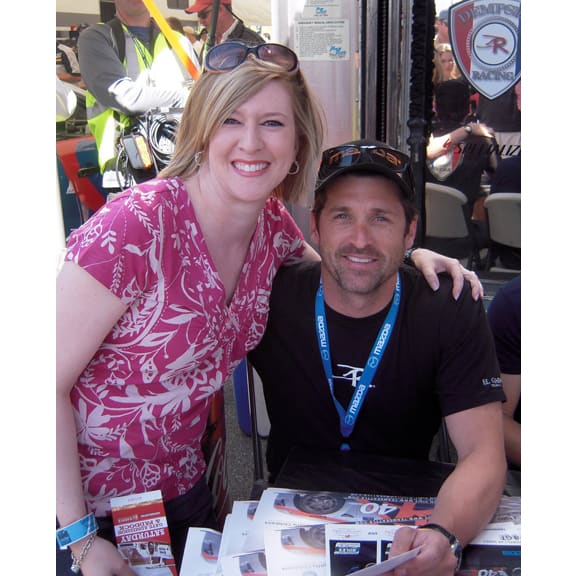 What kind of camera/lens/equipment do you use?
I use a Canon S95 – it is a point and shoot. *Gasp*! I love it. It takes great photos and fits in my pocket. It has the ability to shoot in full manual, so if I want to get fancy, I can.
Any suggestions or hints to have great food photos?
Lighting is the key to good photos. I try and take most of my photos outside. If I can't take photos outside, I use a homemade light box.
What kind of food did you eat growing up? Do you cook the same kinds of things today?
I was a very particular eater growing up. My favorite foods were pizza and plain chicken. I still cook a lot of chicken and pizza, but I have branched out significantly. I still make some of my favorite dishes from growing up – Chicken Rollups are still favorite.
What was the first dish you ever cooked?
The first thing I cooked was probably cookies with my Mom.
Is there a dish that you are known for?
I am known for my cupcakes. The cupcakes are light and fluffy, and the buttercream is to die for!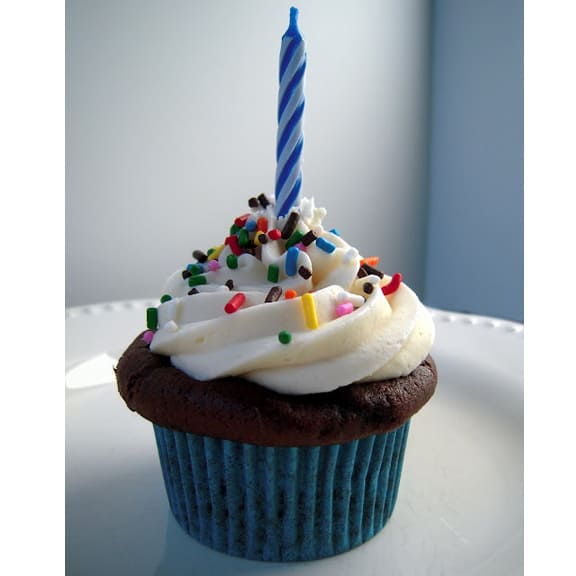 Best Chocolate Cupcakes and Buttercream Frosting
When you really want to cheat, what do you eat?
When I really want to cheat I go out for pizza, pasta and wine!
If you could travel anywhere in the world – just for the food – where would you go?
That is easy – Italy. I love Italian food, and I would love to eat truly authentic Italian food.
What is the best thing you've ever eaten? The strangest?
The best thing I've ever eaten would be the Kentucky Hot Brown from Bar Amercain in NYC. I could have licked my plate it was so good, and I don't even like turkey!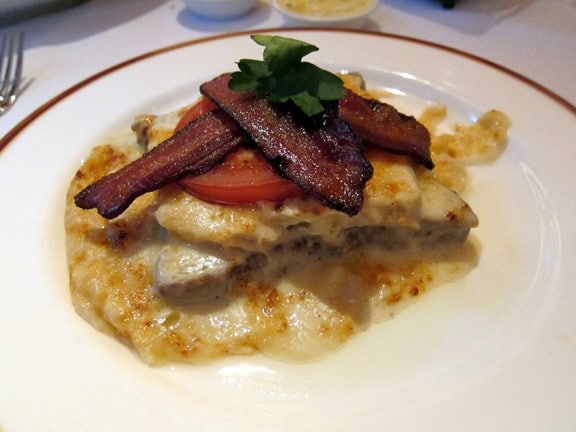 The strangest? I don't eat strange food, so it would have to be calamari. Tasted like rubber.
Is there anything you would not ever eat?
I won't eat lamb, duck or veal.
What are your favorite blogs to read?
Cooking with Karin
Framed Cooks
How About Orange
Kevin & Amanda
If you could cook alongside any other blogger for a day, who would you choose?
I know it is cliché, but I would love to cook with The Pioneer Woman. She cooks great food that isn't fancy. I would also like to play with her cats and dogs!
Take us through a typical day of eating in your house.
A typical day of eating at my house isn't very exciting. Breakfast on the go – Muscle Milk Light; Lunch is usually a SmartOne or a bowl of cereal. Dinner is the best meal of the day, a quick and easy recipe from our weekly menu. The weekends are better – we usually go out for lunch and grill out for dinner.
What is your best tip for saving money on groceries?
Plan your meals. For example, if you are buying bacon for one recipe, try and use it for another recipe later in the week.
What is your favorite part about blogging?
Trying new recipes! I love finding new recipes and adapting it to our tastes. It keeps dinner exciting.
What is your best tip to becoming a successful blogger?
Don't try to imitate other bloggers. Stay true to who you are. Blog about what you like. Your passion will come through in your posts.
——————————
Thank you Stephanie – I loved learning more about you!  If you would like to see more from Stephanie, here is where you can find her:
Blog: Plain Chicken
Facebook: Plain Chicken
Twitter: @plainchicken
Pinterest: Stephanie Parker
——————————
More from awesome bloggers around the web – check out the Blogger Spotlights from the past!