With the change of the design here at Taste and Tell, I am also switching things up with my Blogger Spotlight feature. First of all, you'll notice that Blogger Spotlights are coming to you on Saturdays. So hopefully I'll be able to introduce you to some great new blogs or let you know a little more about some of your favorite blogs every week! Second, the format is slightly changing. From this point on, the Blogger Spotlights will be known as The Blogger Ten. Ten questions all about blogging, food, and life behind the blog!
Also – BONUS! Make sure you are subscribed to my weekly newsletter, because the blogger will also be featured there with two more questions. Just another fun way to introduce you to some of my favorite Bloggers!
And now to this week's blogger – Holly from Life As a Lofthouse. Holly's blog is another that I've been stalking for years. Her food is family friendly and makes you want to run to the kitchen to get cooking, (hello Chicken Ranch Pizza), and the desserts are more than tempting (like her Easy Strawberry Cheesecake Ice Cream). I'm so happy to be featuring her here today and am glad she is sharing with us!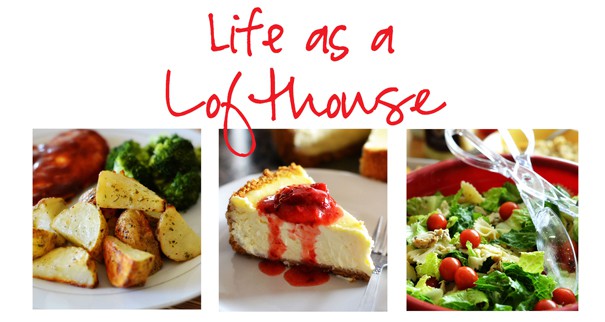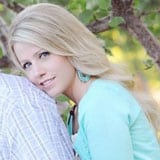 Hi everyone! I'm Holly from the food blog, Life as a Lofthouse, and I am so honored to be here today! I am a mother to 3 amazing kids and have been married to my best friend for almost 7 years. Along with blogging, I also work full-time as a surgical scheduler. I schedule surgeries for 3 Head and Neck surgeons. It is a very stressful and fast-paced job, but I love it. I love working in the medical field.
When I'm not working, I am home creating delicious food to feed my family. I started my blog in September 2010 and have so much fun being a blogger. It is such a fun way to be creative and share my passion with the world! I have always loved to cook and bake. Some of my favorite childhood memories are being with my Mom in the kitchen. I'd always ask her if I could help, even if it was just grating cheese for Tacos, I was in heaven!
What inspired you to start writing your blog?
My blog started out as a family blog. I would post pictures and fun memories about my family, and then I posted a couple recipes. I started getting compliments from friends and requests for more recipes. Before I knew it, I was only posting recipes.
What is your favorite kind of food to make?
Mexican. Hands down. I make tacos and enchiladas more than any normal person should, but we all love it, so I say why not!?
What is your favorite recipe posted on your blog?
My favorite recipe would definitely be my Taco Pizza.  It's a combo of my beloved Mexican food on top of a pizza crust. Doesn't get much better than that!

Do you plan a weekly menu? Is so, what inspires your menu?
Yes, I am a big advocate for menu planning. I actually write a Menu Plan Monday post on my blog on most Mondays. Not only is Menu planning fun for me (because I'm a weirdo that loves to make lists, especially about food! ha) But I also feel that it saves us so much money, and it prevents that last minute stress of "What's for dinner?"  It's nice to be prepared and not have to worry.
Where do most of your recipes come from?
I have a collection of cookbooks that I refer to all the time. My favorite one is The Food Nanny, by Liz Edmunds. My sister gave it to me for Christmas a few years ago, and I love it! It's a family-friendly cookbook with easy, yet delicious recipes. I've made almost every recipe in it. It's also the cookbook that inspired me to start menu planning! It has great tips and advice.
What is your best tip for getting dinner on the table?
Being prepared and thinking a head of time. It's why I encourage menu planning! If I know I'm going to be making a chicken dish on a Tuesday night, then Monday night or Tuesday morning I will set the chicken out in my fridge so it's thawed and ready for me to prepare when I get home from work. I also pre-cut veggies on the weekends. I will keep the ones in my fridge I know I'll be using with in a day or two. The ones I know I won't need for a few days, I will freeze, so they stay fresh. It's so nice to have them already sliced and diced when you need them in a recipe. It helps to get dinner on the table that much faster!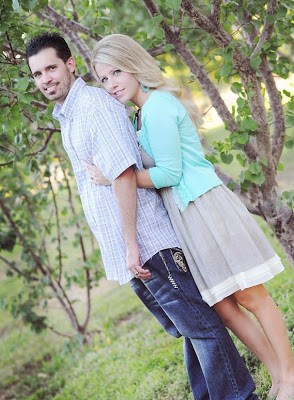 If you could invite any 3 people to dinner – living or dead- who would you choose?
I would invite my Grandpa Douglas Bent. He died when my Mom was 16 years old, so I never had the chance to meet him. He lived a rough life, and also fought in World War 2 and was a prisoner of war. I would love to meet him and hear his stories about his life.
Next, I would invite my Grandma Lu Jennings. She died almost 8 years ago, and I miss her every day. She was an accomplished pianist and the most amazing, loving person I've ever known. I would give anything to talk to her one last time.
Last, but not least, my best friend Teri. I've known her since the 4th grade, and we are still very close to this day, but we live far away from each other. I would love to sit down and have dinner with her!
What kind of camera/lens/ equipment do you use?
I use a Nikon D3100. It's the first DSLR camera I've owned and it's been a great starting camera. I'm itching to upgrade, though. Hopefully soon!
Any suggestions or hints to have great food photos?
I think natural lighting and focus are key. Also, keep the picture as natural as you can. Too much editing can ruin a food picture, in my opinion.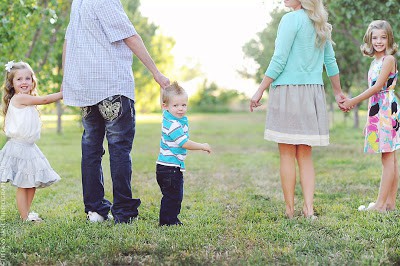 If you could cook alongside any other food blogger for a day, who would you choose?
Ree Drummond aka. Pioneer Woman. Her personality and sense of humor is the best! I would love to hang out with her and make delicious food!
———————
Thanks, Holly! It was fun to get to know you a little better. If you want to see more from Holly, here is where you can find her: