Have I told you how much I love getting to know other bloggers through this Blogger Spotlight series? Today, Jocelyn from Inside BruCrew Life is here to share with us. I adore Jocelyn's blog, and I seriously leave hungry every time I am there. Her personality is infectious, and her photos always leave me wanting to run right into the kitchen. Can we say Loaded Butterfinger Banana Muffins? (I've seriously been thinking about these since seeing them a couple of weeks ago!)  Thanks for playing along today, Jocelyn!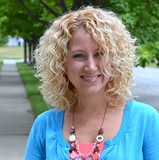 My name is Jocelyn and I am the baker, photographer, and writer behind Inside BruCrew Life. I have been married to my best friend for over 14 years, and we have three great kids. On my blog you will find plenty of sugar and treats. Occasionally I like to throw out a dinner recipe and surprise my readers. That doesn't happen too often. Most days you will find me in my kitchen baking cookies or cupcakes. I believe in cake mixes and using lots of sprinkles. Because of this crazy habit, I now have a love/hate relationship with the gym. I do have to admit that I kind of, sort of like running now. But don't hold me to that. I am a huge procrastinator, and I drink too much coffee and Diet Dr. Pepper. Its that caffeine high that helps me get all my projects finished. I love my family and I love what I do. Please come over and Bake. Eat. Repeat. as I share life from our kitchen.
What inspired you to first start writing your blog?
I started Inside BruCrew Life in the fall of 2008. My youngest had started first grade that year, and I didn't want to clean house all day long. Originally the blog was going to be a fun way to share family stuff, crafts, and a few recipes. After 2 years I realized how much I enjoyed sharing the treats that I was baking in my kitchen, and it became a dessert blog.
What kinds of posts are your favorite to write? What do your readers seem to like the most?
I love sharing funny little stories from our life along with a recipe. I think my readers like to hear more about us…at least I hope they do 🙂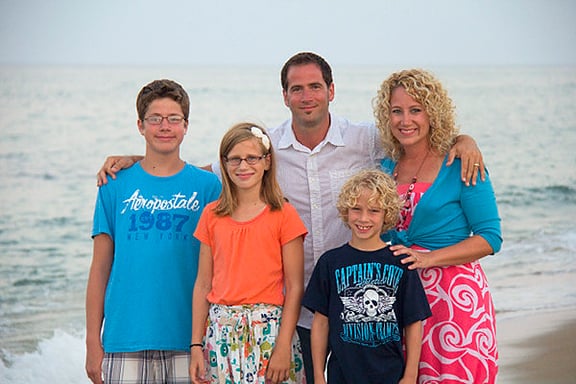 Where do most of your recipes come from?
I get ideas for things everywhere. I get started with a basic recipe and when I am done with it, it doesn't look anything like the original.
What is your favorite kind of food to make?
Anything that involved chocolate and peanut butter.
What is your favorite recipe posted on your blog?
I can never get enough of these Salted Caramel Mocha Brownie Cups…in fact now that I am looking at the picture again, I think I need another batch.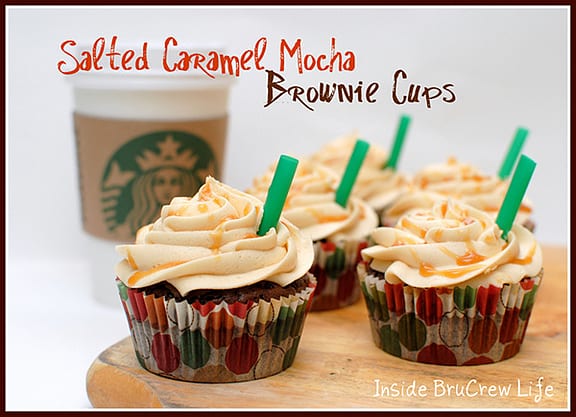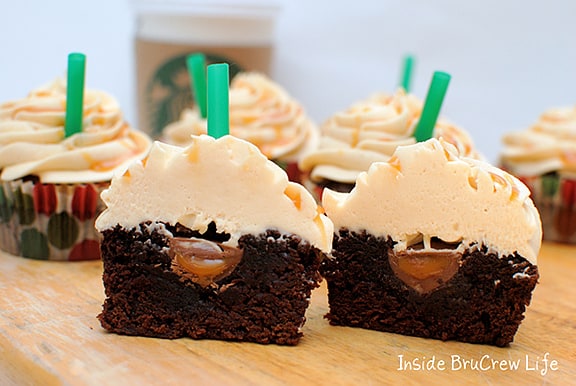 Salted Caramel Mocha Brownie Cups
What was your first post? How do you think your blog has changed since you first started blogging?
I'm not sure if this is my very first post or not. I went through a phase where I deleted quite a few of the personal posts when I started doing more food. I do think this was the very first recipe that I shared though. I still cringe and laugh when I go back to my old photos. I don't think my recipes have changed much, but thank goodness I have come a long way with photography. I have learned to step back from the food and not take such close shots. Hello, brownies.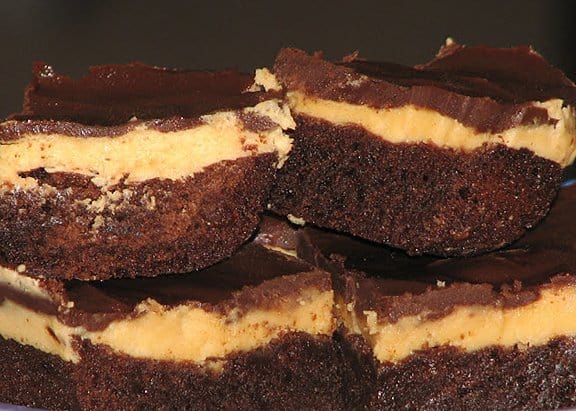 Peanut Butter Truffle Brownies
What is your favorite kitchen tool/appliance?
I know everyone says this, but I really love my Kitchen Aid. I use it for almost every single recipe. My husband surprised me with it for my birthday about 10 years ago. A close second is my Ninja food processor…that thing is amazing!!!
What is your best tip for getting dinner on the table?
Marry someone who likes making dinner 🙂 Seriously! We would probably starve if dinner was left up to me…or go broke from ordering out every night.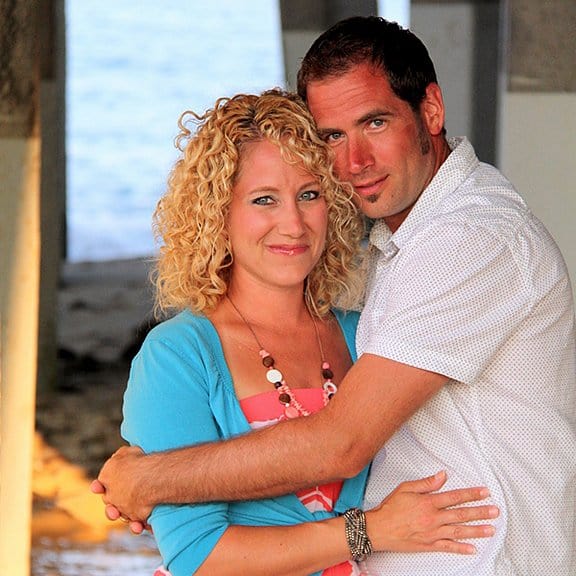 What is your most used cookbook?
Is the internet an acceptable answer here? I have shelves of cookbooks, but I very rarely look at them anymore because Google is my best friend.
What would you eat as your last supper?
A huge plate of Chicken Alfredo with extra Alfredo and tons of breadsticks. Go out on a carb overload I say!
If you could invite any 3 people to dinner – living or dead – who would you choose?
My three sisters…we are all spread out across the US and it would be awesome to have a girl's night with them.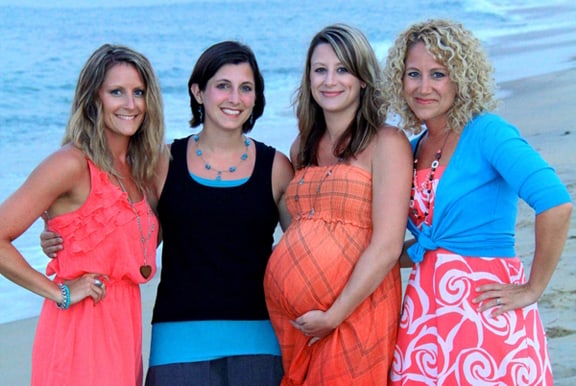 What kind of camera/lens/equipment do you use?
I have a Nikon D5100 and the 18-55 mm lens and a 35 mm fixed lens. I also have a basic tripod that I use when I remember to get it out.
Any suggestions or hints to have great food photos?
Use natural light if at all possible. Look for fun food props at Goodwill. (I love having cute plates and cups that don't match and only cost $1.) Think in thirds when setting up your shot. Your items should all relate and create eye movement in your pictures.
What was the first dish you ever cooked?
I baked a cherry pie for my Dad when I was 5 years old…with my mom's help of course.
Is there a dish that you are known for?
Does dessert count here? I don't usually make the same thing twice ,but I do get requests for my Peanut Butter Pudding Cookies and Reeses Popcorn Munch…everyone loves Reese's treats!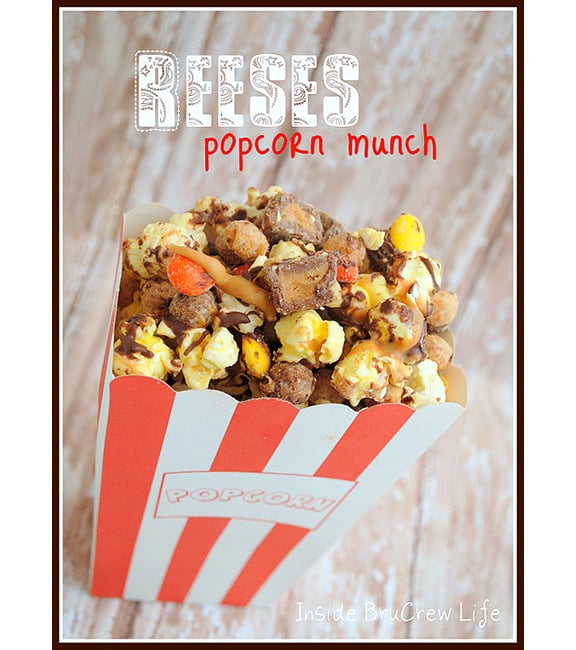 When you really want to cheat, what do you eat?
I puffy heart love cheesecake!!!
If you could travel anywhere in the world – just for the food – where would you go?
Would it surprise you if I said Italy? I'm kind of a pasta-aholic!!!
What are your favorite blogs to read?
I have so many that I read right now, so my list is quite long. But a few of my absolute must reads are my best blog friends Aimee from Shugary Sweets, Dorothy from Crazy for Crust and Ashton from Something Swanky.
If you could cook alongside any other blogger for a day, who would you choose?
I would absolutely love to spend a day baking with Bakerella. She was one of the first dessert blogs that I started to read and she inspired me to start sharing my own crazy baking.
Take us through a typical day of eating in your house.
My husband and I have a protein shake for breakfast, and the kids start the day off with muffins or pancakes that I made the day before. Or they eat a bowl full of sugar coated cereal. The kids pack their own lunches now..usually a sandwich, chips, and either cookies or a pudding cup…nothing fancy there. I try to do a spinach smoothie or an egg dish, and my husband will usually finish off the dinner leftovers. Dinner for us is either salad, chicken, pasta, tacos, or pizza. Every once in a while we change it up, but those are our basics.
What is your favorite part about blogging?
My absolute favorite part of blogging are the connections that I have made. So many of these connections have turned into great friendships. It has been amazing to me to connect with so many woman who have the same passion and love for food and photography.
What is your best tip to becoming a successful blogger?
Be yourself. It is easy to read other people's writing and want to be like them. But ultimately you need to have your own voice and your own style. That voice and style is what makes your readers want to come back again and again. For you!
———————————
Thank you, Jocelyn! I think we need to plan a big foodie trip to Italy – I can name 10 people off the top of my head that would all love to go! 🙂 If you want to see more from Jocelyn, here is where you can find her:
Blog:  Inside BruCrew Life
Facebook:  Inside BruCrew Life
Twitter:  @brucrewlife
Pinterest: Inside BruCrew Life
Google+: Jocelyn Brubaker