I'm so excited to have today's Blogger Spotlight here with us today. Sylvie Shirazi, from Gourmande in the Kitchen, is – in my opinion – one of the best food photographer/bloggers out there. Her photos of food are just amazing. Her blog is one that I could seriously look through for hours, just drooling over the gorgeous food.  Her love of real food and ingredients is displayed so beautifully that it makes you want to get right into the kitchen.  I'm so glad she is sharing here today!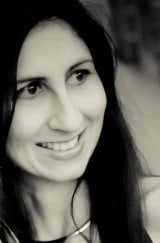 I'm Sylvie Shirazi, the author, photographer and food lover behind Gourmande in the Kitchen, where I share simple, wholesome, real food recipes that celebrate the joy that good food can bring to our lives. I hope to inspire others to embrace real foods, follow their instincts, and find a sense of confidence in the kitchen as well as behind the camera. Join me as I pursue life with a camera in one hand and a fork in the other!
What inspired you to first start writing your blog?
I've been drawn to food and cooking from a very young age. As a child, I spent every summer in France with my maternal grandparents. Those summers were filled with some of my most cherished memories and each meal was lovingly prepared with fresh ingredients we bought almost daily from the local merchants.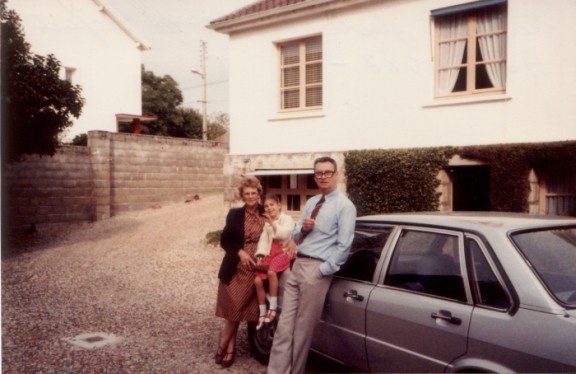 Food was the center of daily life; when one meal was finished, we immediately planned and anticipated the next. I think that experience is what drives me to the kitchen, then and now, and served as my inspiration to start blogging.

Where do most of your recipes come from?
Most of the time when I'm cooking it's based on what I have on hand or what I'm in the mood for. I look through recipes to get inspired but I rarely follow a recipe exactly as it was written. I turn to my grandmother's well loved recipe cards first but I also like to checkout cookbooks from the library, and make notes of what flavor combinations I find interesting so I can try them. It's a good jumping off point.
Do you plan a weekly menu? If so, what inspires your menu?
No I don't create a menu but I do make a list of potential meal ideas based on what's in my fridge or what I see at the market. After that I play it by ear based on what I'm in the mood for on any particular day.
What I crave changes daily (sometimes hourly) based on my mood and my source of inspiration, but I am most often drawn to fast, simple meals that include lots of fresh vegetables, fruits, nuts, seeds and cheeses.

What is your favorite kind of food to make?
The food I make is the food I crave: uncomplicated, flavorful, comforting to eat, with a focus on quality ingredients and minimal preparation that let the natural flavors of the food shine.
For me homemade food isn't fussy or pretentious; it's simple, it's real and it's made with love for those we love. My motto is: cook simply. I don't think you always need a lot of time or a long list of ingredients to make satisfying and delicious food.

What is your favorite recipe posted on your blog?
It's hard for me to pick a favorite because they are all special to me, but these are a few I go back to time and time again: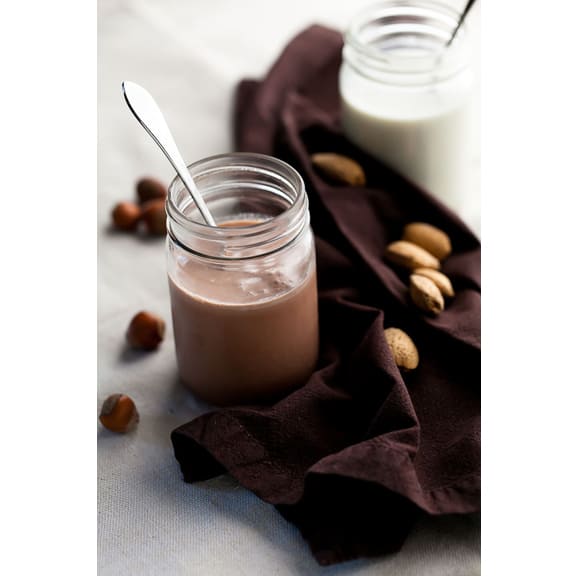 Chocolate Hazelnut Milk and Honey Cinnamon Cashew Milk
Carrot and Watercress Salad with Orange Blossom Dressing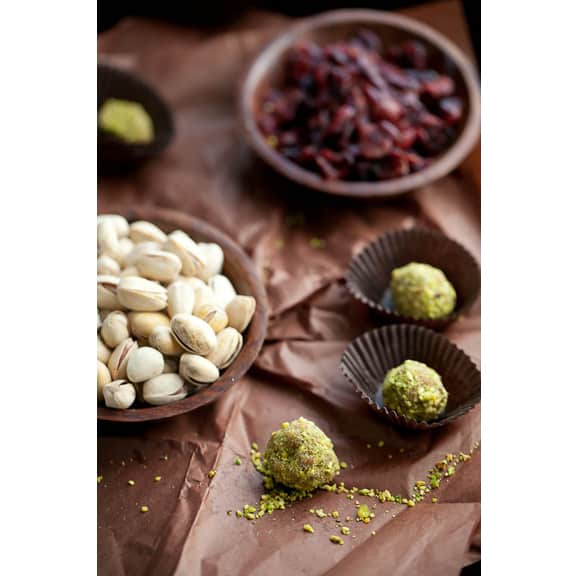 Pistachio Fruit and Nut Truffles
What is your favorite kitchen tool/appliance?
I think my most loved kitchen gadget is my electronic scale. I like to measure things in metrics because I think it is more precise so this is a must for me, especially when I am baking.
Other than that I adore my high-speed blender, it makes the creamiest soups and smoothies.
What is your most used cookbook?
Although not technically a cookbook, Harold McGee's On Food and Cooking is one of the most used books in my kitchen. It's a great resource on kitchen science; it explains the where, what and how of food and cooking. As someone who always wants to know the reason behind the method, this book is indispensible to me.
What would you eat as your last supper?
An unreasonable amount of chocolate and every flavor of macaron from Pierre Hermé. If it's my last meal I'm going straight to dessert!

Any suggestions or hints to have great food photos?
A successful image depends on a number of things that must come together including: lighting, composition, and subject matter. If those three things are poor, no amount of post-processing work will fix it. It won't matter what your aperture, f/stop or ISO is if you don't have an interesting subject, good composition, and great lighting. Without these, a photo will lack impact.
Don't be afraid to experiment and try something different, learn from your successes as well as your failures. Surround yourself with others that share your enthusiasm and you will improve your skills quickly.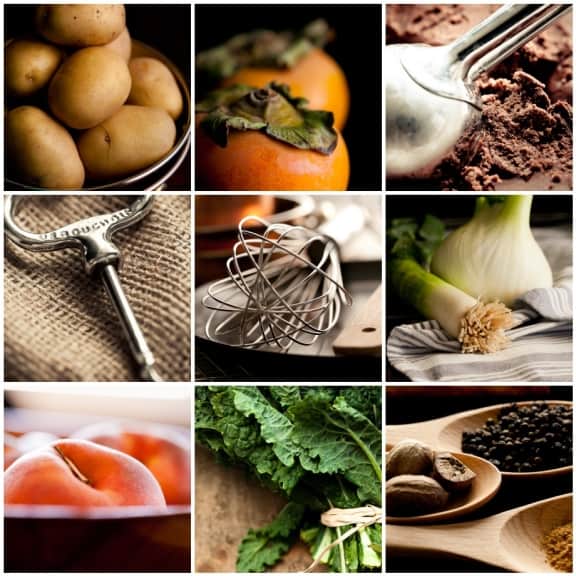 I did a whole series of posts on food photography this past summer and had some really wonderful guest contributors on the subject:
Part 1: Learning the Visual Element of Design
Part 2: The Principles of Design
Part 3: Prop Styling with Paula Walters
Part 4: Food Styling with Tami Hardeman
Part 5: Creating Moods with Ilva Beretta
Part 6: Finding Your Style with Meeta K. Wolff

What kind of food did you eat growing up? Do you cook the same kinds of things today?
My great-grandparents grew all their own vegetables, and it was such a pleasure to eat meals prepared with that fresh produce. When I was little we had a plum and a white peach tree in the backyard at my house, and every summer we would gorge ourselves on the ripe fruit straight from the tree. What we couldn't eat we would make into jam.
I try to eat the same way today, and choose fresh organic fruits and vegetables for my cooking. I would love to have room to grow more fruits and vegetables one day; I think there is something very satisfying about growing your own food.

Is there a dish that you are known for?
I don't know that there's just one dish that I'm known for, perhaps more a signature type of dish. I like to combine fresh vegetables and cheeses to create endless combinations of hearty and healthy salads and soups.

When you really want to cheat, what do you eat?
Chocolate! It's my weakness and I indulge myself with a little every day.

If you could travel anywhere in the world – just for the food – where would you go?
If I had it my way, I would travel to every country and experience the food and the culture firsthand. I think that the food of each country tells the story of its history and its people. My dream would be to take off for a year to travel and taste the world.
If I have to name a few I would say Italy, Greece and Morocco. I've always loved Mediterranean and North African cuisine; simple, rustic cooking with bold flavors really appeals to me. I'd love to do a Mediterranean cruise on day.

Is there anything you would not ever eat?
I know I'm probably alone here but I have to say bananas. Don't ask me why, I really don't know. I've never liked them, I can't stand the smell or taste and if it's in something I'm not touching it!

What is your favorite part about blogging?
My favorite part of blogging is the truly inspiring community of people I get to be a part of. I am constantly amazed by how creative and talented the food blogging community is and am grateful that I get to be a part of it.
————————
Thank you for sharing, Sylvie! If you want to see more from Sylvie, (and if you are at all interested in food photography, please check out her food photography series listed above!) here is where you can find her:
Blog: Gourmande in the Kitchen
Facebook: Gourmande in the Kitchen
Twitter: @gourmandeinthek
Pinterest: Sylvie | Gourmande in the Kitchen
All photos from Sylvie Shirazi, Gourmande in the Kitchen