Welcome to today's Blogger Spotlight – Kelly from Eat Yourself Skinny. Kelly has only been blogging for a few months, but I have loved her energy and love for the food blogging world, so I just had to feature her here!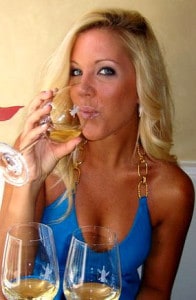 Hi there! I'm Kelly, a DC based food blogger with a true passion for cooking and a love for photography. My blog Eat Yourself Skinny shows how maintaining a healthy lifestyle can still be fun and really easy. I love to put a spin on classic favorites by substituting calorie-loaded ingredients with healthier alternatives that still taste delicious! Oh and you'll see lots of pictures of my yorkie Oliver from time to time…he's my little buddy.
What inspired you to first start writing your blog?
I've ALWAYS had a passion for cooking which was definitely a love my Grandma instilled in me. While looking for recipes one day at work, I stumbled upon a food blog that had such gorgeous pictures along with some very delicious recipes. I thought that it would be so fun to do, especially since I was starting my diet for the summer and needed some healthy recipes. I started in March and have been addicted to it ever since!
What kinds of posts are your favorite to write? What do your readers seem to like the most?
Well when I started my blog I knew I didn't want it to be ALL recipes and nothing else. I really wanted to add a personal touch to each and every post where readers felt like they actually know ME and feel at home when they visit. Some of my favorite blogs are like that and they keep me coming back daily! I think my readers enjoy those posts as well.
Do you plan a weekly menu? If so, what inspires your menu?
I actually don't plan a weekly menu, but sometimes think I should. I work a 9 to 5 job so my meal ideas come from whatever delicious recipe I stumbled upon that day and looks exciting to make. I LOVE Cooking Light Magazine and they inspire a lot of my dishes, especially because they tend to be diet friendly. Oh and did I mention I'm obsessed with Food Network?? Yep…guilty.
What is your favorite kind of food to make?
My favorite kind of food to make is anything involving chicken! I especially love stuffed chicken breasts and have been making those a lot lately since learning the fabulous technique.
What is your favorite recipe posted on your blog?
I'm still learning and by no means am I a photographer, but these Strawberry Granola Squares turned out to be my favorite! I was actually in a hurry that day since I got home from work late and was desperately trying to shoot these while there was still sunlight. I really thought they'd turn out horrible, but I was actually super pleased with how focused and bright they turned out! Oh and did I mention they were delicious?? Tastespotting and Foodgawker liked them too so that made me proud!

Will you show us your kitchen? What is your favorite thing about your kitchen?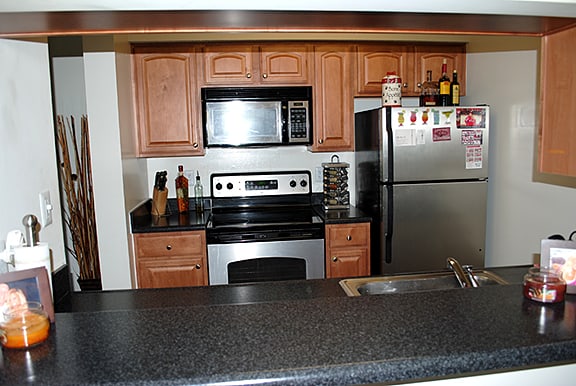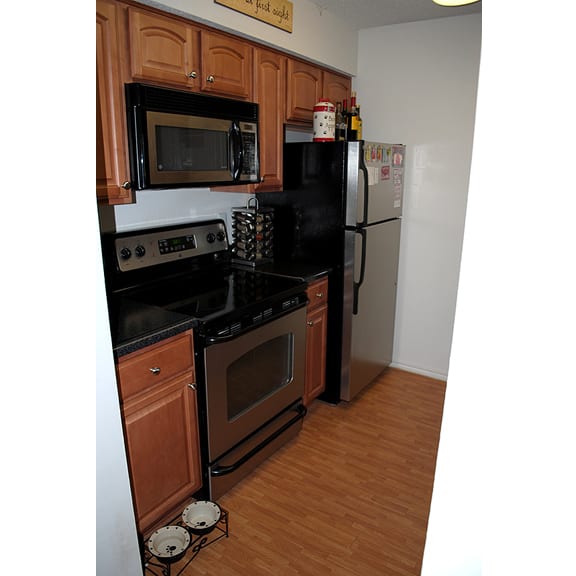 As you can see I have a tiny little kitchen, but my favorite part about it is that it's the very first place I've ever had all on my own! This is where I developed my love for cooking and really found what I'm capable of in the kitchen. Though I can't WAIT to have a nice big kitchen one day (soon I hope!), this little nook will always hold a special place in my heart.
What is your favorite kitchen tool/appliance?
My kitchen-aid mixer!! My boyfriend's amazing mom got it for me for my birthday this year and I have had so much fun with it. As most people know, I'm not much of a baker at all, but it's another passion I want to get better at so this has helped tremendously!
Where do most of your recipes come from? (Family favorites, you make them up, magazines, cookbooks, etc.)
Most of my recipes come from magazines and/or cookbooks. I'm that girl at the grocery store that ALWAYS has to scan the racks trying to find as many cooking magazines as possible, especially the healthy ones. I have binders organized full of clipped out recipes as well as countless cookbooks. Even though there are so many dishes that still need to be made, you can never have enough new recipes!
What would you eat as your last supper?
My last supper would absolutely be steak and potatoes. I do try to eat healthy as much as I can and always have fresh fruits and veggies on hand in the fridge, but growing up southern I can't live without my meat and potatoes!
What is your favorite part about blogging?
I absolutely LOVE all the amazing friendships I've made through blogging. Even though we've never met and it is just through the "blogosphere", I feel like I've come to know each and every person I talk to and I learn so much with every new friend I meet.
What kind of camera/lens/equipment do you use?
When I first started the only thing I had was my iPhone! Eek! That had to change fast so for my birthday a few months ago, I received my first DSLR camera…a Nikon D3000. I absolutely love it! I still have so much to learn and plan on purchasing a 50 mm lens as well as a tripod soon, but for now it's absolutely perfect.
Any suggestions or hints to have great food photos?
Like I said before, I'm still learning photography and consider myself a beginner, but the most helpful points I have learned has been making sure to get the aperture as low as it will go on your camera, shooting in natural light (preferably outside) and holding your camera super still to make sure the lens is in focus. Even after doing all that I still wasn't happy with my pictures and found that photoshop is a must!! I use picnik, which is a free program, and found that by just sharpening the photo completely I was able to FINALLY get my pictures accepted into Tastespotting and Foodgawker! It really makes a world of difference!
What kind of food did you eat growing up? Do you cook the same kinds of things today?
I grew up on ALL frozen food that was easily thrown into the oven…chicken nuggets, french fries, fish sticks. Anything my mom could easily serve to kids. Now I can't stand cooking anything pre-made! Even pizza I feel the need to make by hand and I love using all fresh herbs and veggies.
If you could travel anywhere in the world – just for the food – where would you go?
Italy!! I love, love, LOVE Italian food, but I've heard from so many people that have been there say that America's version of Italian food is nowhere close to how amazing the food in Italy is! It's also an absolutely gorgeous country!
When you really want to cheat, what do you eat?
Pasta…it's my weakness and I could eat it any day, every day!
What are your favorite blogs to read?
Oh I have so many favorite blogs, but here are just a few:
Our Best Bites
Gina's Skinny Recipes
For the Love of Cooking
The Girl Who Ate Everything
How Sweet It Is
The Comfort of Cooking
What is your best tip for saving money on groceries?
Coupons!! Also, planning out your meals in advance helps to consolidate a lot of your ingredients into different recipes so that you aren't over-buying things at the store.
What is your best tip to becoming a successful blogger?
I think success is different to everyone, but I personally think that making sure to comment on other people's blogs daily is very important as well as answering comments that they leave for you. Building relationships is key and brings readers back to your site. Also, making comments on other blogs puts your name out there and brings even more bloggers to your site. And of course…just be yourself!
—————————————–
Thank you so much Kelly! It was fun to learn a little more about you! If you'd like to see more from Kelly, here is where you can find her:
Website: Eat Yourself Skinny
Facebook: Eat Yourself Skinny
Twitter: @EatUrselfSkinny