Today is a special day. Not only is it Blogger Spotlight day with a wonderful blogger – Dara from Cookin' Canuck – but it's also Dara's birthday today! So make sure you stop by her site, twitter or facebook today and wish her a happy birthday! If you don't know Dara, you are really missing out. Dara not only runs a top notch blog, but she is a top notch person as well. I'm so glad to have her here today. Happy birthday, Dara!!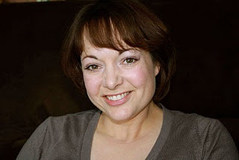 My name is Dara Michalski and I am wife to a supportive husband and mother of 2 young, energetic boys. They are my official taste-testers and will willingly give me a thumbs-up or thumbs-down as their palates instruct. A thumbs-up is typically accompanied by, "Are you going to put that on the blog, Mum?" My husband is a passionate critic of mushrooms and olives, but otherwise is a willing guinea pig. He can also whip up a mean burrito.
I have been interested in food and cooking as long as I can remember. My mum is a fabulous, instinctual cook and I like to think that I picked up some of that from her. She grew up in Jamaica, plus my parents spent the first two years of their marriage living in Malaysia. As a result, she often used (and still does use) spices and flavors in her cooking that were rather unusual at that time. My dad, who has always been our Sandwich King and can make a mean batch of scrambled eggs, took a series of cooking classes several years ago, which spurred on a baking streak that we all appreciated.
I am a Canadian by birth and in my heart (yes, I'm a Canuck), but have lived happily in the United States for the past 15 years, and in Utah for the past 10 years. I was born in eastern Canada, but spent most of my childhood and early twenties in Vancouver. It is a city graced with the beauty of the mountains and ocean. Vancouver has an inspiring food and restaurant scene that is stimulated, in part, by the melting pot of cultures.
This blog blossomed into much more than a place to file recipes. I now work as a recipe developer and food writer, and am also excited for the next food experience waiting around the corner.
In addition, my husband and I are consultants for families who wish to set up intensive behavioral programs for their children with autism. We are dedicated to making these amazing children reach their full potential. (from Cookin' Canuck)
What inspired you to first start writing your blog?
My blog started its existence simply as a place to catalog recipes for family and friends, and anyone else who happened to stumble upon it. So many friends were telling me that they were cooking the same meals over and over again, which eventually lead to eating out often due to recipe boredom. I paired each of my recipes with step-by-step photos in hopes that they would become inspired to try some different, but easy, recipes for their families.

What kinds of posts are your favorite to write? What do your readers seem to like the most?
I have a variety of recipes on my site, but am really inspired to post healthy recipes that are full of flavor. I really enjoy playing with different flavor combinations and my readers seem to enjoy this aspect of my recipes. If it was up to my husband, they would all have a Mexican flair to them. If you asked my two boys, they would beg for me to turn my blog into all-desserts, all-the-time.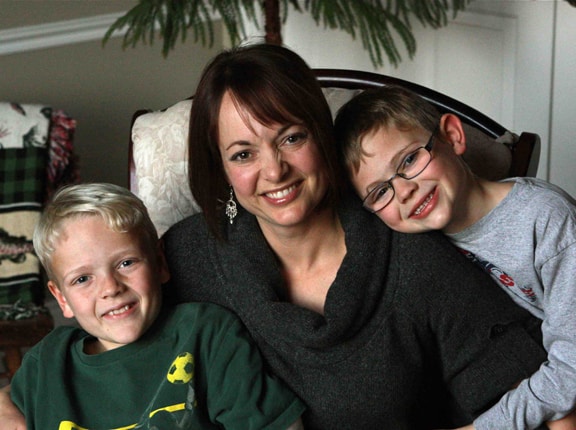 What is your favorite kind of food to make?
Anything with soy sauce. If you sat me in front of two plates, one with chocolate cake and the other with soy-covered noodles, I'd take the noodles any day of the week. I seriously need to consider taking out stock in Kikkoman soy sauce.
What is your favorite recipe posted on your blog?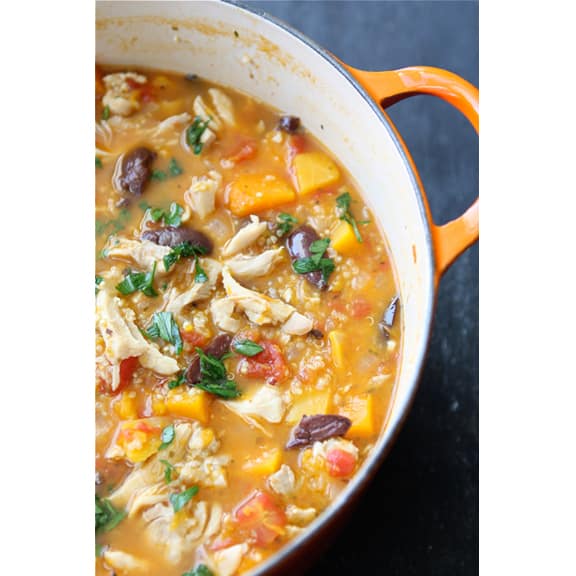 Hearty Chicken Stew with Butternut Squash and Quinoa

This is a tough one, but my Hearty Chicken Stew with Butternut Squash and Quinoa is a big hit with my family and readers. I make this a couple of times each month just so I can eat a bowl of the leftovers for lunch the next day.
What is your favorite kitchen tool/appliance?
Hands down, my favorite kitchen tool is my Shun chef's knife. It slices like a dream and is so comfortable to hold. There are a couple of knives my kids are allowed to use when helping me in the kitchen, but this is not one of them! That's for mummy's use only (for my pleasure and to spare their little fingertips).
Where do most of your recipes come from?
About 99% of the recipes on my blog are originals, though many are inspired by family recipes, my favorite magazines, cookbooks and fellow bloggers. It also helps that I think about food nearly all of my waking hours (okay, I've also been known to dream about recipes, too – that can't be good).
What would you eat as your last supper?
That's an easy one. Sushi, sushi and a little more sushi.
What is your favorite part about blogging?
Besides the fact that I get to play with and think about food, my favorite part about blogging is the people I have met. When I started my blog, I never dreamed that I would become a part of a community that is so supportive and welcoming.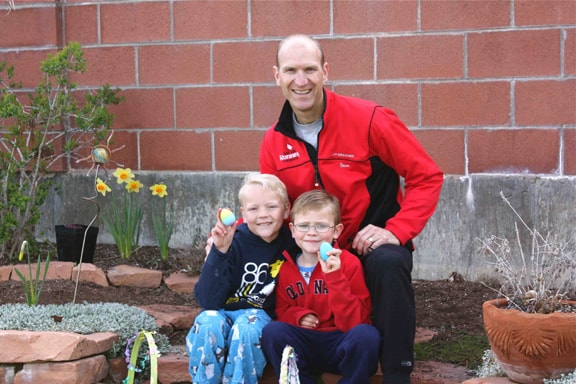 What kind of camera/lens/equipment do you use?
For a long time, I used a Canon Rebel Xsi, but recently upgraded to a Canon 7D (she and I are still getting to know each other – yep, it's a girl). The two lenses I rotate between are the 24-70mm/2.8 and the 50mm/1.4.
Any suggestions or hints to have great food photos?
The best tip I have is to play with natural light. Move yourself, move the food and play with different angles of the light source. Look at food photos on your favorite sites and figure out where the light is coming from and why you like the photo. Try to recreate some of those aspects in your own photos. Also, enlist your kids to hold foam core boards to help bounce light into dark areas. This stops them from eating the food you're trying to photograph.
When you really want to cheat, what do you eat?
Cheese (the softer the better) and chips. I'm a salty/savory kind of gal and could easily eat a wedge of Brie in one sitting. You think I'm kidding. Nope.
If you could travel anywhere in the world – just for the food – where would you go?
I have never traveled to Japan and would love to go, both for the food and the culture. I mentioned my love for sushi, right?
What are your favorite blogs to read?
For pure reading pleasure, I'd have to say Orangette, written by Molly Wizenberg. For photos and writing, you just can't beat White on Rice Couple by Diane Cu and Todd Porter.
What is your best tip to becoming a successful blogger?
I'm still trying to nail that one down, but I do have one tip. When I first started my blog, I spent a lot of time perusing other food blogs (and there are a lot of them). I tried to figure out what made me want to return to certain blogs and finally determined it was a three-part answer: good, consistent recipes; beautiful photos; and engaging writing. If you have great content, people will keep coming back.
Thanks so much to Deborah for spotlighting me on her wonderful blog. She always has mouth-watering recipes and beautiful photos. Plus, she is an absolutely sweetheart.
————————–
Thank you, Dara, for sharing with us today! To see more of Dara, here is where you can find her:
Blog: Cookin' Canuck
Facebook: Cookin' Canuck
Twitter: @cookincanuck
Pinterest: Cookin' Canuck