I'm so embarrassed that I haven't featured today's blogger spotlight – Annalise from Completely Delicious – before. I'm so lucky that I get to call Annalise my friend. She is as sweet as they come, and always willing to help. And her blog? Beyond gorgeous. Delicious baked goods and stunning photography. If you aren't already reading here, you really need to change that. Thanks for sharing here today, Annalise, and forgive me for not featuring you sooner!!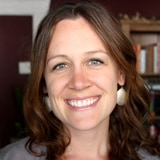 Annalise is a culinary school dropout turned self-taught baker and loves to share her passion with others through her blog Completely Delicious [www.completelydelicious.com]. She is now a full-time blogger and stay-at-home mom and lives with her husband, Steve, and their son, John, in Salt Lake City. When she's not in the kitchen Annalise enjoys spending time in Utah's great outdoors.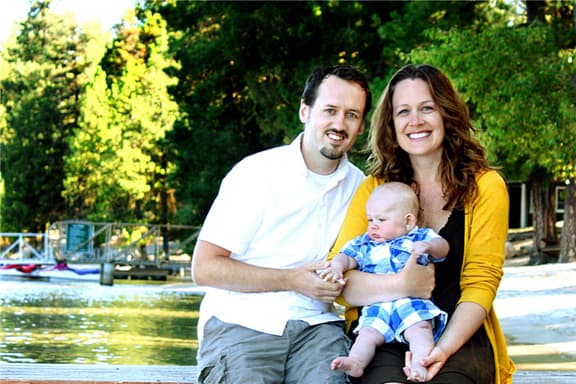 What inspired you to first start writing your blog?
Right after college I had a job that basically required nothing of me and I sat at my computer and surfed the web all day. That's when I discovered food blogs and I fell in love. Blogs like Smitten Kitchen and Joy the Baker inspired me to learn how to cook and bake. Eventually I went to culinary school and started a food blog of my own dedicated to my new passion for baking.


What is your favorite kind of food to bake?
It's too hard to pick just one! I love putting a layer cake together, slicing into it, and marveling at its beauty. I love the satisfaction of pulling a bubbling fruit pie from the oven. I love baking biscuits and scones on a lazy weekend morning. And I love late night chocolate chip cookies to satisfy a craving.


What is your favorite recipe posted on your blog?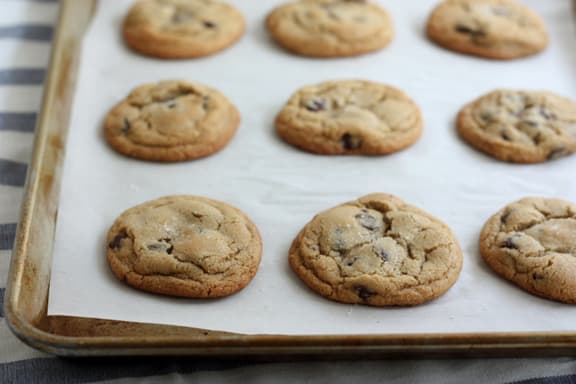 Brown Butter Chocolate Chip Cookies
Definitely the recipe that I go back to most often are my Brown Butter Chocolate Chip Cookies.  They are amazing, and a crowd pleaser for sure.

Will you show us your kitchen? What is your favorite thing about your kitchen?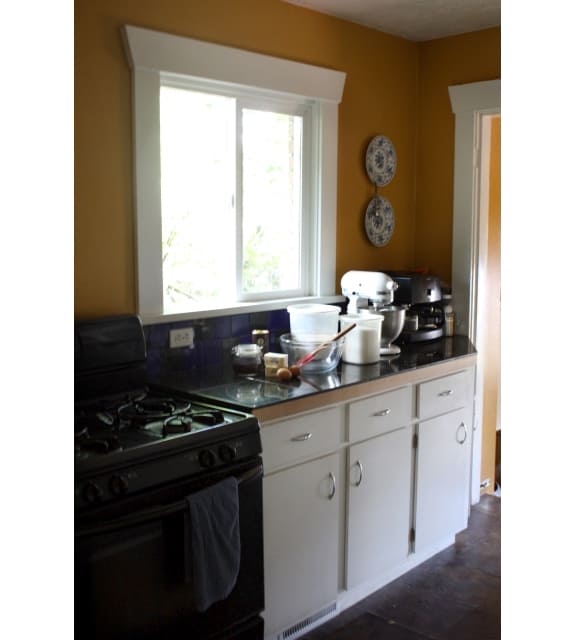 My kitchen is pretty small. I've got to stop buying fun appliances and gadgets as I'm running out of places to put them. Regardless of its size, it is my sanctuary and it's definitely the most magical room in the house. With a few ingredients and tools scattered throughout the room I can create something that brings happiness to others. Everyone loves a home baked treat!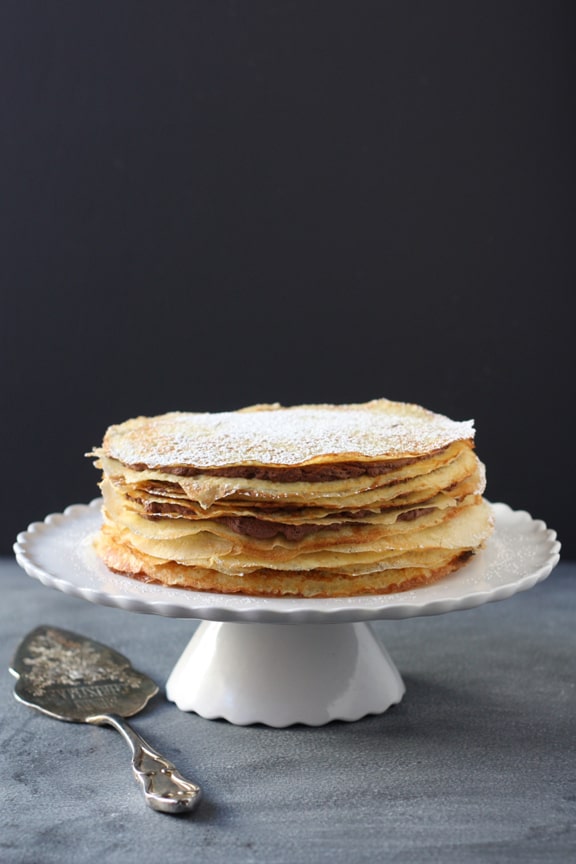 Crepe Cake with Whipped Chocolate Ganache

What is your favorite part about blogging?
I love that it pushes me to try new recipes and sometimes I honestly can't wait to tell my readers about it. I also really love the personal relationships that have come out of blogging, whether it's a long-distance "online only" friend or someone I've been lucky enough to meet in person. Many of my closest friends are bloggers!
————————
Thanks, Annalise! Can I have a slice of that crepe cake right now?? If you want to see more from Annalise, here is where you can find her: