With the craziness of the holiday season, and then having a baby, I took some time off from the Blogger Spotlight series, but I'm glad to say that it is back today! And super excited for today's spotlight – Nikki from Chef in Training. If you haven't been to Nikki's blog yet, run right over, because I can assure you that you will find more than one (or ten) things that you want to make right now. Nikki is another great Utah blogger (seriously, doesn't Utah have the best bloggers ever?!?) and I was really glad that I got to meet her in person finally a few months ago. Welcome, Nikki – I'm so happy to share you with my readers today!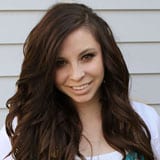 My name is Nikki, and I blog over at
Chef in Training
. I am a stay-at-home mom to two adorable kids; a three-year-old little girl and a 1-year-old little boy. They are two of the loves-of-my-life. My other love-of-my-life is my darling husband and best friend, Derek. On my blog you will find easy, delicious and family friendly recipes. I know what its like to have busy and chaotic days, and I aim for recipes that anyone can make. I want people to get over their fear of being a "bad cook". Everyone has to start and learn somewhere. We are all "chef-in-training"s after all and my blog is there to help out along the journey.
What inspired you to first start writing your blog?
I first started my blog because I had several friends and family asking me for recipes. I needed a way to get the recipes out so I didn't have to email or call every single person for the same exact recipe. It also provided an easy way for me to store my favorites.
What kinds of posts are your favorite to write? What do your readers seem to like the most?
I obviously love to post about food. A specific type would probably be slow cooker recipes. I know how useful and great they are for my busy family and I know other people love them too for those very reasons.
Where do most of your recipes come from?
It just depends. My grandma gave all us grandkids 2 GIANT cookbooks when we graduated high school full of family recipes. I have a goal to try all the recipes in that book. Many are already family favorites, but there are still so many I have yet to try out.
I also am inspired by several cookbooks, magazines, recipes I find through Pinterest that lead me to a variety of amazing blogs and I also love to create my own.
Do you plan a weekly menu? If so, what inspires your menu?
Yes, I plan a weekly menu. I would say the inspiration for what goes on the menu comes from what I want to blog about and what my family enjoys. Planning a menu helps save on money. If you don't plan your weekly menus yet, I would highly recommend it. It also solves the question of, "What's for dinner?!"
What is your favorite kind of food to make?
It depends on my mood. I really just like to make all kinds of food!… well, except for seafood.
What is your favorite recipe posted on your blog?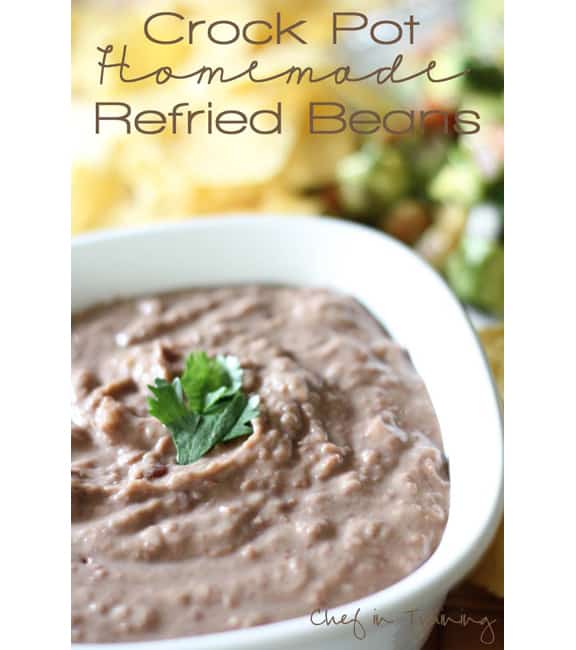 Crock Pot Homemade Refried Beans
I LOVE my mom's recipe for Crock-Pot Refried Beans! Once you try these, you will NEVER buy canned beans ever again. I promise!
What was your first post? How do you think your blog has changed since you first started blogging?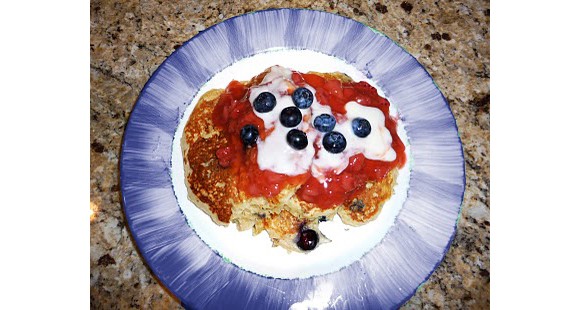 Oat Bran Pancakes
Oat Bran Pancakes: My blog has changed countless ways since this post. For example, how I write my posts and how I take my pictures. I always laugh when I go back and look at my early photos that I haven't yet gone back and redone. It really is a journey, and that is what these early posts teach me.
What is your favorite kitchen tool/appliance?
Hands down, my Crock-Pot. It has saved dinner countless times at my house.
What is your best tip for getting dinner on the table?
Just make it happen. Set a time that dinner happens. Whoever is there sits down and eats together. That way your family knows when to expect it and you know when to have it ready by.
What is your most used cookbook?
My most used cookbook is definitely the cookbook my grandma gave me of our family recipes.
What would you eat as your last supper?
Mexican; Beans, Guacamole, flour tortillas, cheese, salsa… pretty much a Mexican buffet.
If you could invite any 3 people to dinner – living or dead – who would you choose?
My mom, my grandma and one of my best freinds, Becky. They all appreciate good food and we all love to talk about good food.
What kind of camera/lens/equipment do you use?
I use a Canon 60D and a 50mm lens. For food photography, that lens is great! Couldn't live without it!
Any suggestions or hints to have great food photos?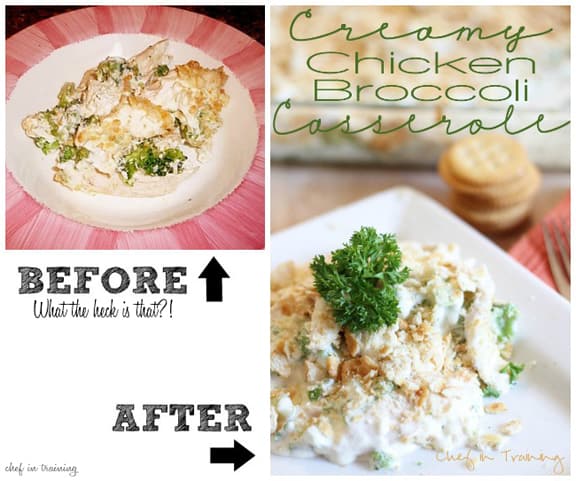 My best tip for good photos is natural light. You want your food to look as true to what it looks like in real life. Natural light is the best way to get that. Also, find your photography style and stick to it. Your photos are one of the biggest ways you set yourself apart from other bloggers.
What kind of food did you eat growing up? Do you cook the same kinds of things today?
All kinds- except seafood. My dad is the only one that likes that stuff. My dad is half Greek and half Mexican, so Greek and Mexican food were definitely common occurrences in my home growing up.
Is there a dish that you are known for?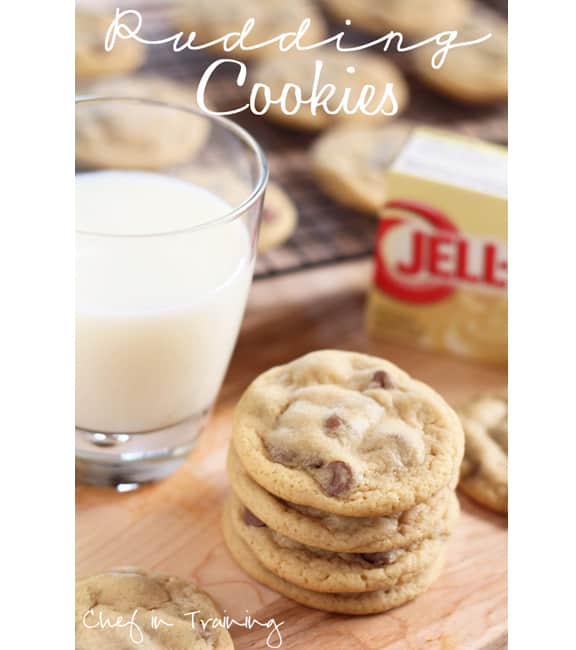 Pudding Cookies
It isn't so much a dish, but rather a dessert. I am kind of known for my Pudding Cookies. They are my favorite way to make cookies and I am constantly changing up the recipe to give new and different versions. The pudding makes them so soft and perfect.
When you really want to cheat, what do you eat?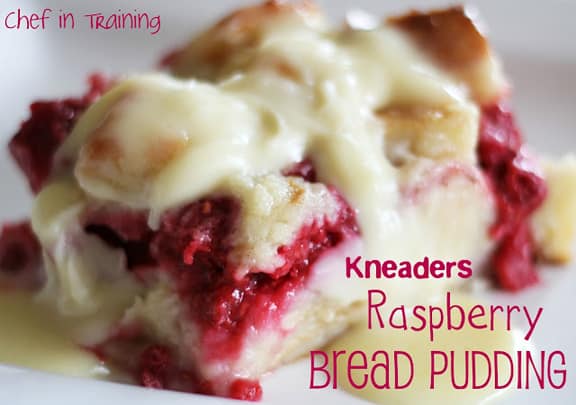 Kneaders Raspberry Bread Pudding. That stuff is one of the most heavenly things I have ever eaten… I even have a copy-cat recipe on my blog 🙂
If you could travel anywhere in the world – just for the food – where would you go?
Italy. I would love to taste real Italian food, gelato, basically all of that stuff.
What is the best thing you've ever eaten? The strangest?
To hard to pick the best. I have had way too much good food in my life to narrow it down to the best.
The strangest would probably be Octopus legs. We went to Greece to visit my grandma one time when I was younger. That is probably the reason I can't eat seafood now haha!
Is there anything you would not ever eat?
Seafood. Although, I do like shrimp on occasion.
If you could cook alongside any other blogger for a day, who would you choose?
The Pioneer Woman. She is someone I completely idolize in the blogging world. She has accomplished so much and inspires me in so many ways.
What is your best tip for saving money on groceries?
Plan your meals and look in your ads for the current deals. Also buy meat in bulk. Come home and separate it into the amounts needed for the week, and freeze it. It lasts for a good while.
What is your favorite part about blogging?
My favorite part of blogging is sharing something I am so passionate about with my readers. I love to bake and cook and get such a thrill out it. It is something I have found to define me, other than being a mom and wife. Don't get me wrong, I LOVE being a stay-at-home mommy and wife to my best friend, but this gives me an outlet to enjoy something just for me.
What is your best tip to becoming a successful blogger?
Keep at it and don't give up. The more you blog, the more you will learn and grow. It is a journey, just enjoy it!
Thank you, Deborah, for having me today! It was so fun to answer these questions 🙂
————————
Thanks for sharing, Nikki! I am seriously making that bread pudding asap. I think I will be dreaming about it until I do!! If you want to see more from Nikki, here is where you can find her:
Blog: Chef in Training
Facebook: Chef in Training
Twitter: @chef_n_training
Pinterest: Nikki {chef-in-training.com}
Google+: Nikki Barton