I have to admit that I have a bit of a blog crush on today's Blogger Spotlight – Annie from Annie's Eats. I have been reading Annie's blog for years now, and absolutely love just about everything that comes out of her kitchen. I'm happy that she is here sharing with us today. So sit back and get to know a little more about Annie!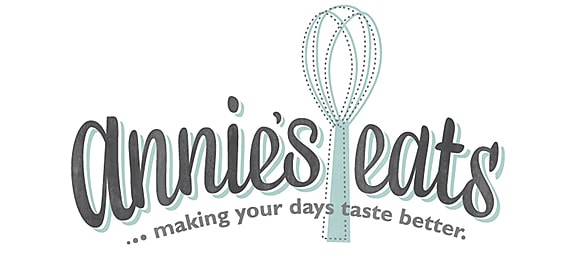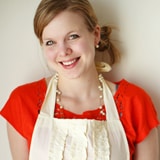 Hi, I'm Annie, the author-baker-cook-photographer behind Annie's Eats. By day I am a resident physician living and working in Indianapolis, IN. I live with my wonderful husband-taste tester-dishwasher Ben, our amazing tornado of a toddler son Andrew, and our sweet baby girl Caroline. They are the lights of my life. Cooking, baking and entertaining are my passion.
What inspired you to first start writing your blog?
I wish I had a great answer for this question, but the truth is that I read a lot of food blogs and thought it might be a fun way to keep track of the new recipes I was trying. I never in a million years imagined anyone would actually read it!
What kinds of posts are your favorite to write? What do your readers seem to like the most?
There isn't one particular type of post that is a favorite for me, but I especially enjoy writing about recipes with a great story behind them. I also enjoy doing step-by-step posts because I like to help readers realize that some recipes which may seem intimidating are actually very doable.
Where do most of your recipes come from?
All over the place – cookbooks, magazines, other blogs, and originals. I draw inspiration from everywhere.
Do you plan a weekly menu? If so, what inspires your menu?
Yes, and I have a post all about my menu planning process. Our menu varies depending on our schedule for the week but I always try to include plenty of variety.
What is your favorite kind of food to make?
I enjoy making so many different types of things so I definitely do not have a favorite. However, my favorite types of recipes are those that have lots of steps and take a long time to prepare because I get just as much joy from the process as I do the final product. There is not much better than a lazy weekend day spent in the kitchen with family.
What is your favorite recipe posted on your blog?
I'm not sure I could choose a definitive favorite, but these caramel brownies are way up there.
What is your favorite kitchen tool/appliance?
Hands down, my KitchenAid mixer. It was a life-changing purchase and I don't know what I would do without it.
What is your best tip for getting dinner on the table?
Make a menu, shop ahead, and stick to the plan!
What kind of camera/lens/equipment do you use?
I currently shoot with a Canon 5D Mark II. I use several lenses depending on what I am trying to achieve in each shot, but the two I use most for food photography are my 50 mm 1.4 and my 85 mm 1.8.
Any suggestions or hints to have great food photos?
Lighting and focus are the most important. If a photo is poorly lit or out of focus, none of the rest matters. If you have a camera capable of operating in manual mode, learn how to use it. The more you know about your camera, the better you'll be able to create the images you want. Finally, avoid over-styling! Let the food be the star of the shot and make sure any props used make sense in the photo.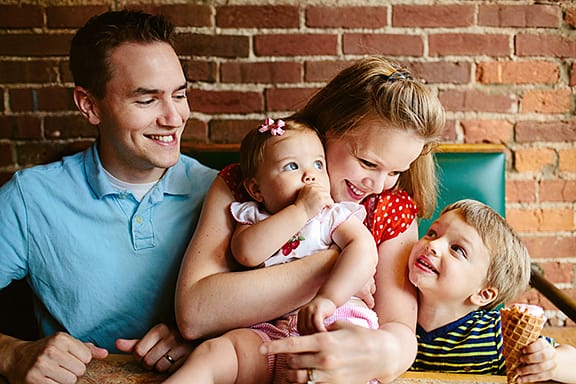 What kind of food did you eat growing up? Do you cook the same kinds of things today?
My mother died when I was 10 so my dad was cooking for my younger brothers and I all on his own. Consequently we had a lot of semi-homemade meals, but he did cook for us every night and made sure we had well balanced nutrition. Though I cook a bit differently with more done from scratch, I am very thankful and amazed that my dad made it a priority to prepare our meals.
If you could travel anywhere in the world – just for the food – where would you go?
As cliché as it sounds, probably Italy. Pizza, pasta and gelato? Sounds like a dream to me.
What is your favorite part about blogging?
Being able to share my love of cooking and baking with so many other people, and helping them experience how rewarding it can be.
What is your best tip to becoming a successful blogger?
Create quality content on a topic that you care about and readership will grow naturally. I think far too much time is wasted with social networking and self-promotion when the focus should be on improving personally as a writer/photographer/blogger.
——————————
Thanks for sharing, Annie.  And now I'm craving some of those brownies!!  If you want to see more from Annie, here is where you can find her:
Blog: Annie's Eats
Facebook: Annie's Eats
*All photos courtesy of Annie's Eats