Blueberry muffins made with cornmeal for a different Southern flavor.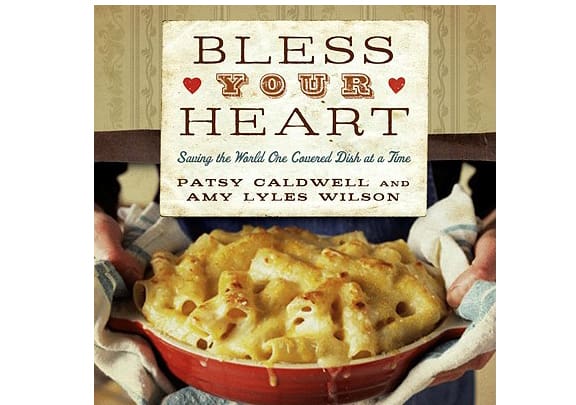 Life… It sometimes gets in the way. The end of July, I decided that August was going to be my month of organization and getting things done. I actually printed out a calendar and mapped out an entire month of posts. And along with that, I did a menu plan. I usually go one week at a time, but I have the entire month of August planned out. I was feeling really good about myself and about the plan.
Then Monday happened. Yep. August 1st. First of all, I wake up to rain and cloudy skies. I had planned on 3 recipes that I needed to get done, but it's kind of hard when you have no sunlight for photos. I put things off, planning on doing things in the afternoon. And then I got a call from our real estate agent. There were some important people that wanted to go through the house again.  That night . At 7pm. So, not only did I have to spend the rest of the afternoon cleaning the house, but there was no time to make dinner – or any of the other recipes I had planned for the day.
So here it is, August 2nd, and I already feel like I'm off my game. This isn't the post I had planned for today. That one hasn't happened yet. But, on the good side, there is a cookbook giveaway at the end of this post!!
This cookbook – Bless Your Heart – is yet another Southern cookbook. (My shelves are becoming full of them – I love it!!) This cookbook is organized a little differently – it is organized into different categories depending on where you would take the dish. For instance, one chapter is full of great recipes to take to someone that is sick, and another chapter is full of recipes to take to a church potluck. I love that all of these recipes were created with "sharing" in mind – I think that's part of the Southern charm!
Number of Photos: quite a few
There are quite a few photos in this book.  Definitely not one for every recipe, but there are a good amount.
Difficulty Level of Recipes: easy
I am starting to learn that Southern cooks like to keep things simple.  I think that this cookbook is one that even a beginner would enjoy.
Availability of Ingredients: easy
I didn't see any ingredients that wouldn't be easy to find at any grocery store.
Corn Blueberry Muffins
This one won out as my favorite from the bunch, simply because I loved the addition that cornmeal makes to this basic muffin. I love making muffins for breakfast on Sundays, and these muffins were enjoyed by the whole family. I used fresh blueberries since they are plentiful and cheap right now, but I know this would be great with frozen berries as well. (recipe follows below!)
This recipe intrigued me from the moment I read through it. It is an egg casserole made with boiled eggs. I think this had a lot of potential, and I'd love to play around with it, but it fell a little bit short for me. I think my main complaint with it was that the cheese that is baked on top is mixed with breadcrumbs, and because of this, the cheese didn't really melt and it ended up with a strange texture. But it tasted great, and like I said – I think it has great potential!
This was a great, basic corn chowder recipe. I used some fresh corn and it was a perfect summer dinner.
I think that everyone has 1 or 2 broccoli salad recipes in their recipe book! I wasn't actually planning on making this recipe for this review, but I needed a salad to take to a dinner, and I was craving this. The dressing was a little too sweet for me, but besides that, it was perfect!
This recipe almost won for my favorite, but the muffins barely beat them out!! If I were to name these bars, I would probably call them Butterscotch Blondies instead of Brown Sugar Brownies. Blondies, because there is no chocolate, and Butterscotch because they are full of butterscotch chips, and that was the predominate flavor for me. I was originally worried that I ruined these. I took them out when I thought they were done, but when I went to cut into them awhile later, they were still raw in the middle. So I stuck them back in the oven, even though they had already cooled down. And then I forgot about them. When I did take them out again, I was afraid they were over-baked, but they ended up pretty darn perfect. I didn't have the right size of pan, so they are a bit thicker than the original recipe called for, but they were delicious and addictive!!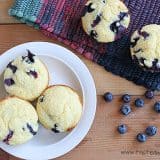 Corn Blueberry Muffins
---
Prep Time: 10 minutes
Cook Time: 20 minutes
Total Time: 30 minutes
Yield: 12 servings 1x
Description
Blueberry muffins made with cornmeal for a different Southern flavor.
---
Scale
Ingredients
1 cup cornmeal
1 cup all-purpose flour
1/2 cup sugar
2 1/2 teaspoons baking powder
1/4 teaspoon salt
1 cup buttermilk
6 tablespoons butter, melted
1 large egg, slightly beaten
1 1/2 cups blueberries
---
Instructions
Preheat the oven to 400F. Prepare 12 muffin cups by spraying with cooking spray.
In a large mixing bowl, sift together the cornmeal, flour, sugar, baking powder and salt. Add in the buttermilk, butter and egg. Mix just until combined. Fold in the blueberries.
Divide the mixture evenly between the 12 muffin cups. Bake in the preheated oven for 20 minutes, or until cooked through.