Black's Sliders – a Utah food truck serving locally sourced, hormone and antibiotic free food.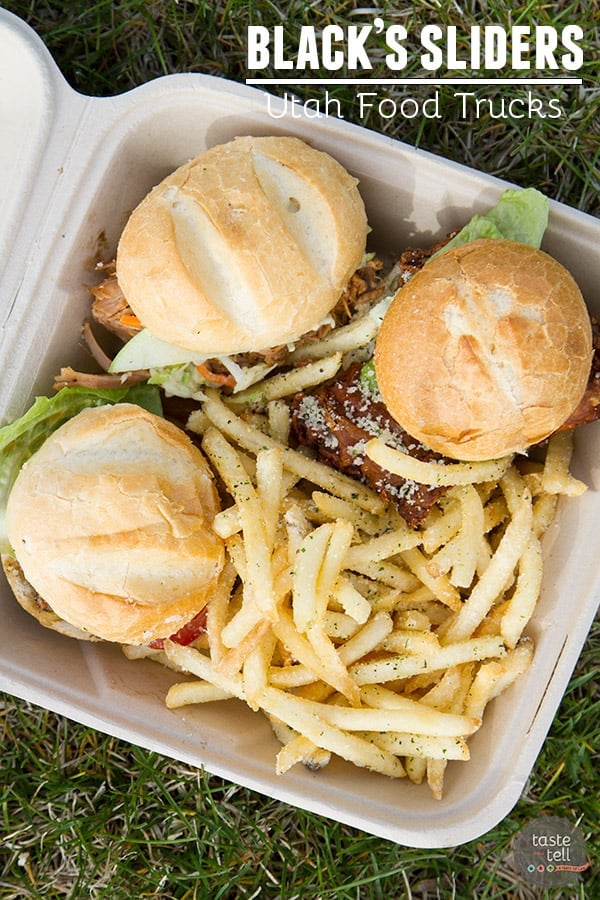 I can't believe it's been nearly 6 months since my last food truck review. Let's just say that life definitely got in the way. But I'm back, and while there may not be a new review every week, I will be food trucking more than once every 6 months!!
I am always a fan of a good slider, and my husband had been telling me that I needed to hit up Black's Sliders. Black's Sliders is all about being socially concious, serving food that is locally sourced when possible, and hormone and antibiotic free. Instead of farm to table, they are farm to truck!!
The menu isn't huge, so it was easy to sample most of it. They have both a 2 slider combo and a 3 slider combo, and even though three was way too much for me to eat, I had to go for it so I could try more.
I tried the Deluxe Beef Slider, the Southern Fried Chicken Slider and the Soaker Slider. The beef slider was exactly what I expected, and was very good. My husband had been raving about the Southern Fried Chicken Slider, so I was really excited to try it. It was pretty much everything my husband had raved about. SO much flavor, and it was super moist. Fried chicken can either be really good or really bad, and this definitely was on the really good side. Surprisingly, though, the Soaker Slider was my favorite. The pork had a really good smoke flavor, and I loved the addition of the thin apple slices. That day, it wasn't the best weather day and the wind was blowing like crazy. We were in a dirt lot, so the wind was blowing the dirt all over (and it was painful!) I had my kids with me, so I was in a hurry to grab the food and go. There were some bottles on a table outside the truck, and I'm guessing that there was bbq sauce in one of those, but in my haste, I didn't even hang around long enough to find out. But even without any sauce, the pulled pork was so good.
And let's not forget the fries. I'm not always a big fry fan, but I couldn't stop eating these. They were coated in Parmesan and herbs, and for a little more, you can even get truffle oil.
I can see now why my husband spoke so highly of this Utah Food Truck. Black's Sliders comes in with a win!
You can follow Black's Sliders on Instagram, Twitter, and Facebook.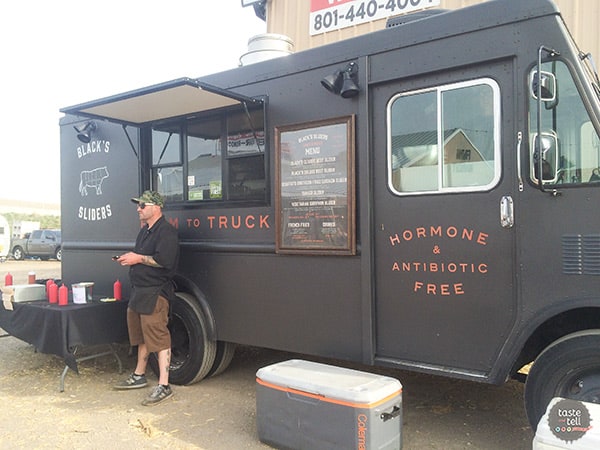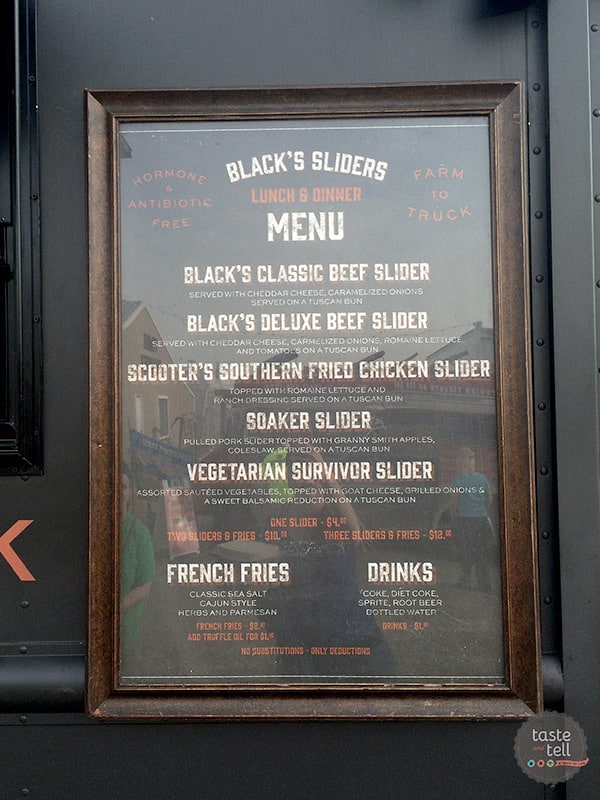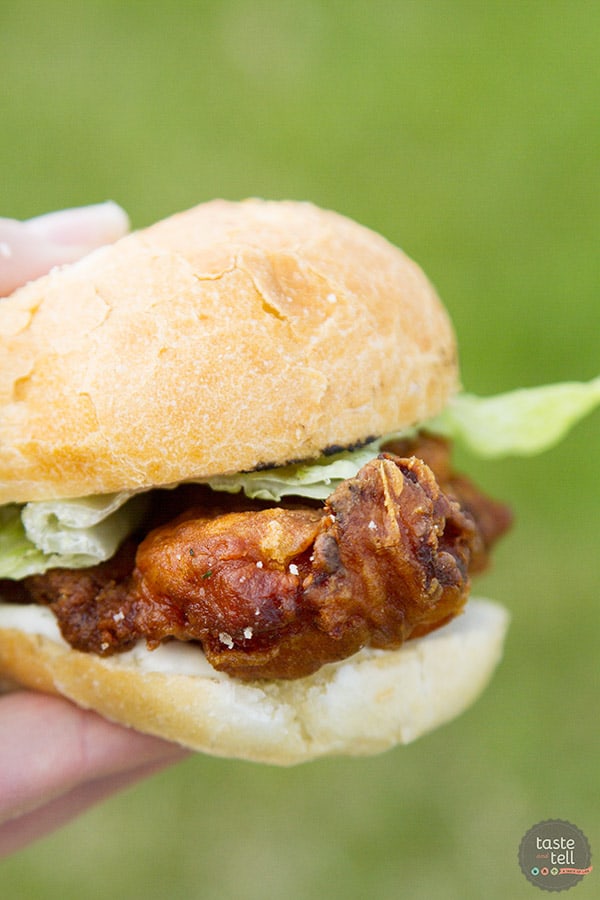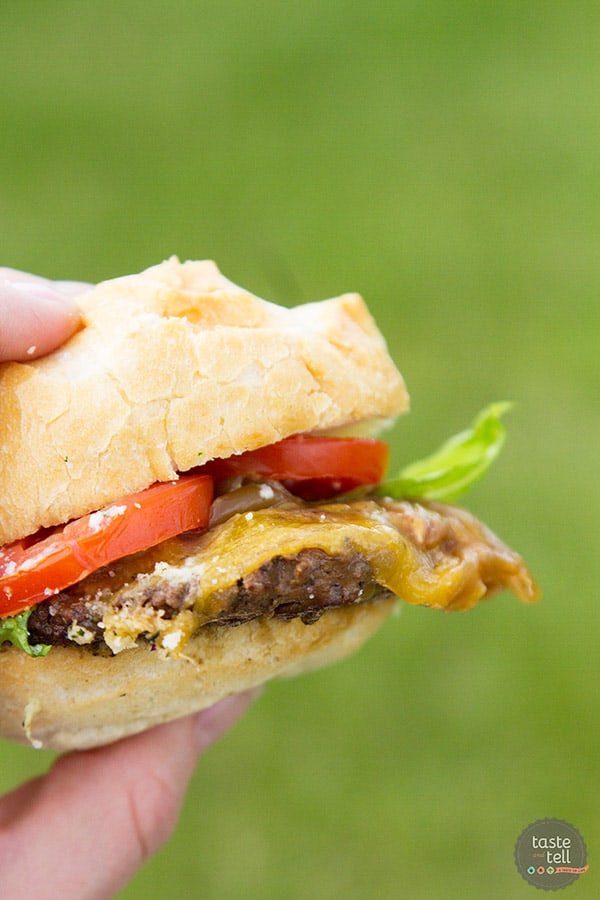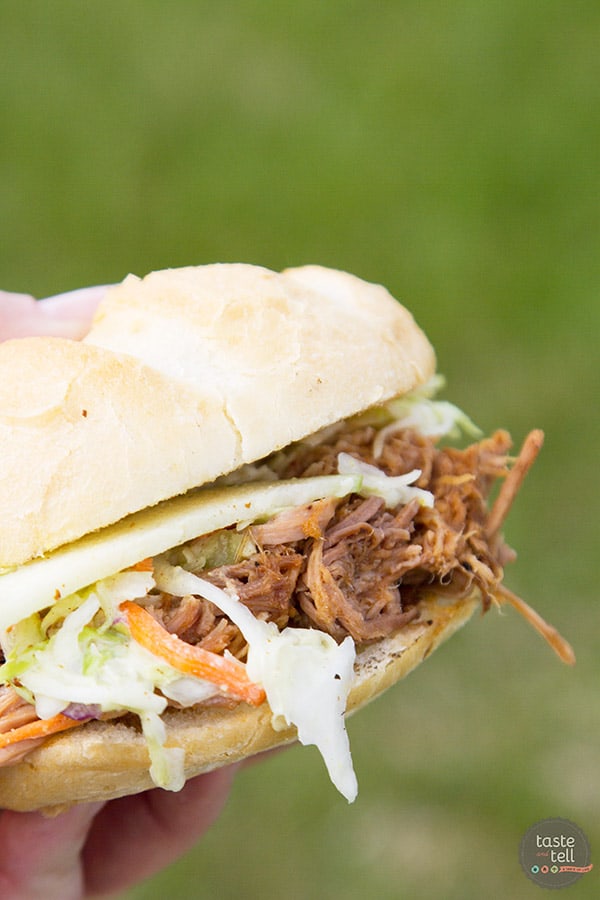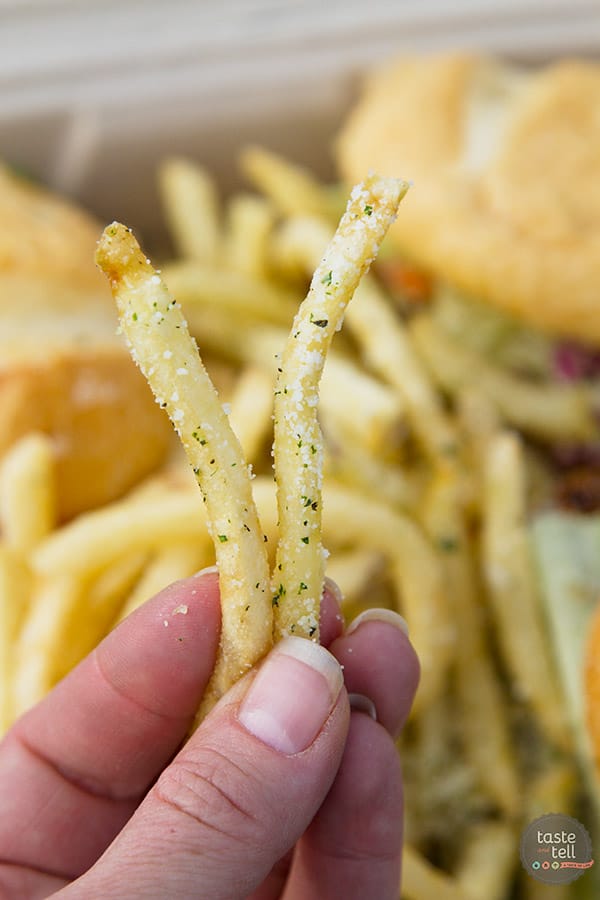 Follow my travel board and never miss any eats or adventures while I'm out and about!
Follow Taste and Tell's board Taste and Tell – Travel on Pinterest.