I'm back with one last "Best Of" post before we say goodbye to 2013. But this one is a little bit different.
First off – my favorite recipes from bloggers across the web. I have been making a lot of recipes from other bloggers – just for my family – lately. But instead of just talking about my favorite recipes that I've tried, I thought it would be fun to feature 5 of my favorites that I've tried and then 5 recipes that are on my list to make next. I had a hard time narrowing down each of the lists, but I think I've come up with a great list of recipes for you all to try! And if you want to know about recipes that I try (and don't necessarily blog about) make sure you are following along on my "I Pinned It And Then I Made It" board on Pinterest!!



5 Best Blogger Recipes I've Made:
Smothered Sweet Pork Burritos from Mel's Kitchen Cafe
Hands down, this is the recipe that I've craved the most since I made it. Especially that pork. It was perfection!!
Bacon Cheeseburger Soup from The Recipe Critic
Any recipe that my whole family eats and that is completely gone when dinner is over is an automatic winner, and this one fell under both of those categories. The family totally loved this one!
Cheater Korean Beef from The Girl Who Ate Everything
This is one that my husband totally raved over after we were done. I served the beef in lettuce wraps, and this was such an easy, perfect weeknight dinner.
The Best Banana Bread from My Baking Addiction
This was easily the best banana bread that I've ever made. I often get tired of banana bread, but I didn't want this to be gone!
Easy Chicken Parmesan from CenterCutCook
We just barely had this one for dinner, and it was so good, so easy, and so fast that I just had to add it to my list of favorites. I know this one will make another appearance in our kitchen!
5 Best Blogger Recipes I Want to Make:
Mint Chocolate Chip Cake from Confessions of a Cookbook Queen
Mint Chocolate Chip ice cream is my favorite, and this cake has totally been calling to me since I first saw it. I think I need it as my next birthday cake!
Slow Cooker Thai Chicken Soup from FoodieCrush
The only reason I haven't made this yet is because my husband isn't a big fan of Thai flavors. But he may just have to suffer through this one, because I don't know how much longer I can wait to try this!
Overnight Apple Fritter Monkey Bread from Barbara Bakes
I saw this monkey bread pop up on my reader and I knew immediately that I needed an excuse to make this. I know everyone is getting ready to start their new year of eating healthy, but I just may have to make this for my family this weekend!!
French Sandwich Bread from What Megan's Making
I keep saying that I'm going to start making all of our sandwich bread, and I think this recipe looks perfect for that. Maybe 2014 will be the year!
BBQ Pulled Pork & Mango Pizza from Fabtastic Eats
This pizza had me drooling when I first saw it, and I can't wait to make it. There is nothing about this that doesn't look fantastic to me!
There you have it – my favorites from other bloggers!! If you want to see more choices of other blogger's favorite recipes from around the web, check out these posts from some other great bloggers!!
Becky – Project Domestication
Lindsey – Cafe Johnsonia
Becky – Vintage Mixer
Heidi – FoodieCrush
Barbara – Barbara Bakes
Karen – 365 Days of Slow Cooking
Kalyn – Kalyn's Kitchen
Holly – Phemomenon
Kristen – Six Sisters Stuff
Jared – Tone & Tighten
Rachael – La Fuji Mama
Jesseca – One Sweet Appetite
Ashlee – I'm Topsy Turvy
Melissa – Bless This Mess
And now to the second part – I posted a round up of the most popular recipes on Taste and Tell in 2013 last week, but I also wanted to share my favorites throughout the year. So below is my one favorite recipe from each month through the year.
I also wanted to thank you all for hanging out with me here on Taste and Tell. It has been such a great year, and I can't wait to see what 2014 will bring. I hope you continue to join me on the ride!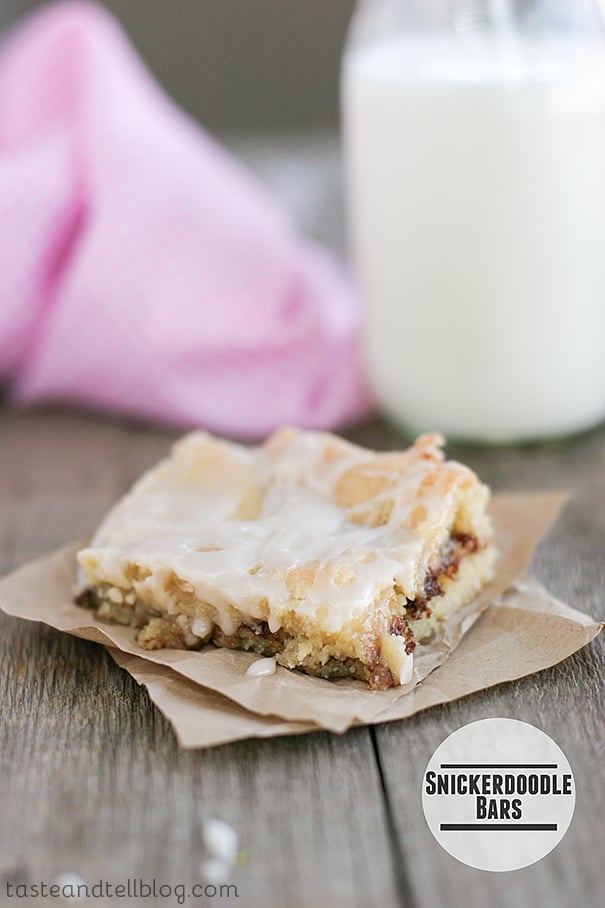 January – Snickerdoodle Bars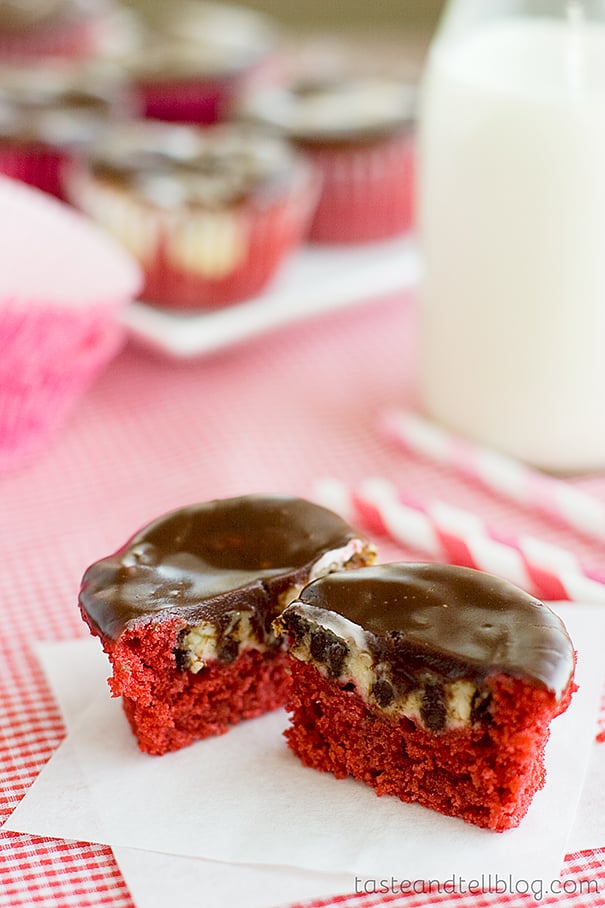 February – Red Velvet Cheesecake Cupcakes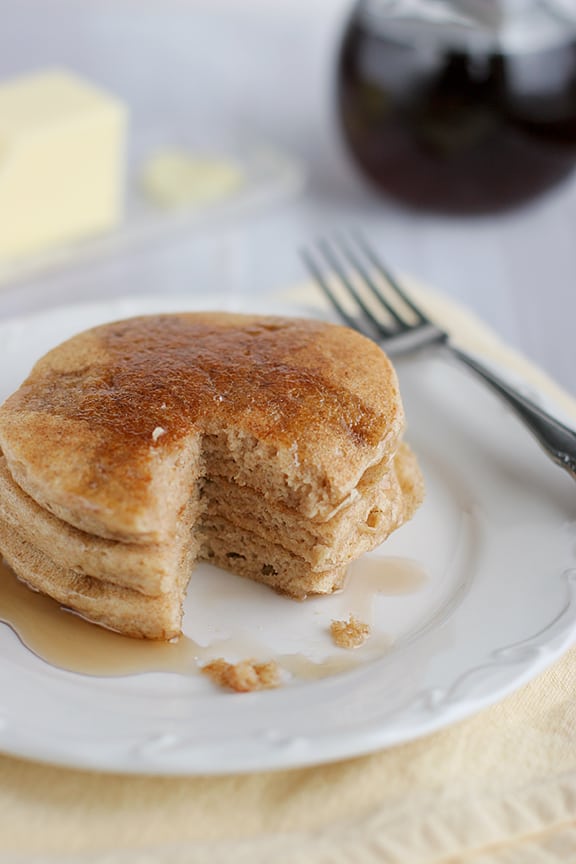 March – Whole Wheat Blender Pancakes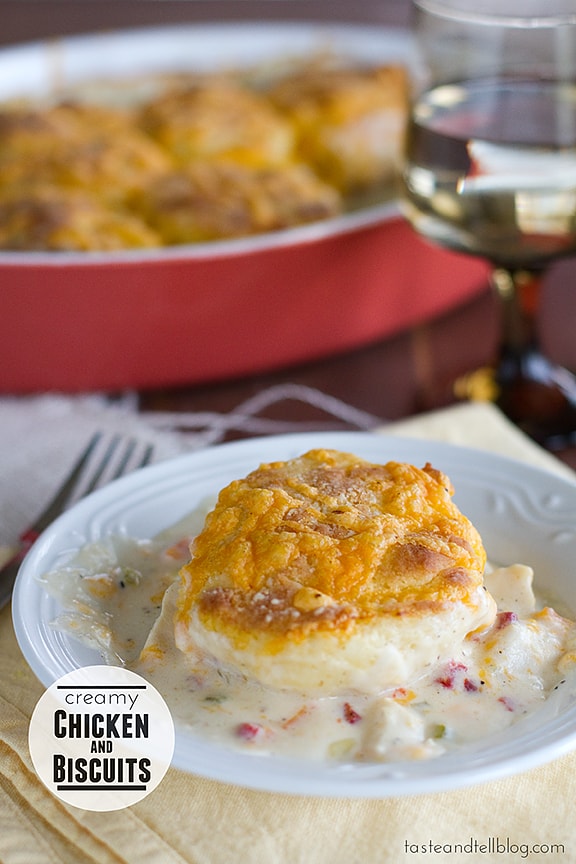 April – Creamy Chicken and Biscuits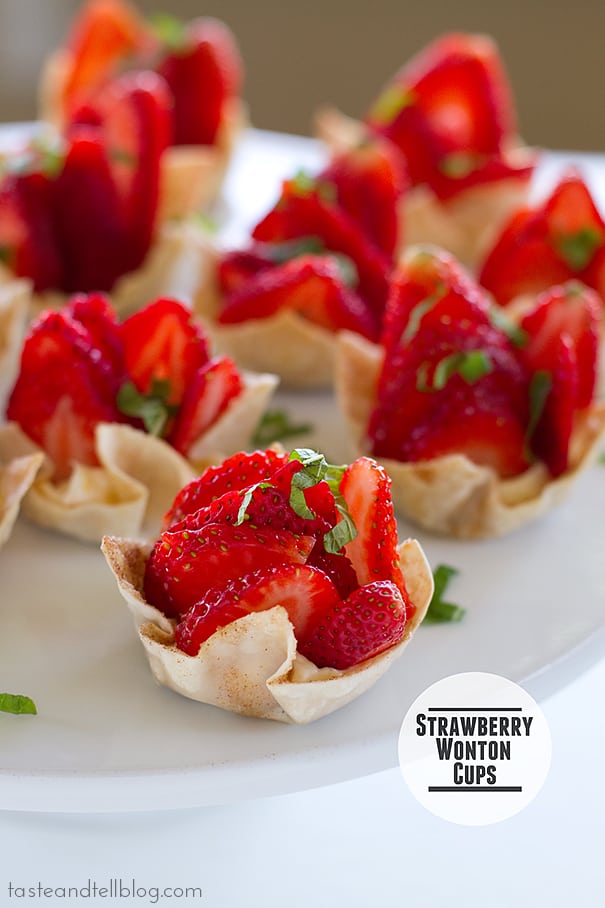 May – Strawberry Wonton Cups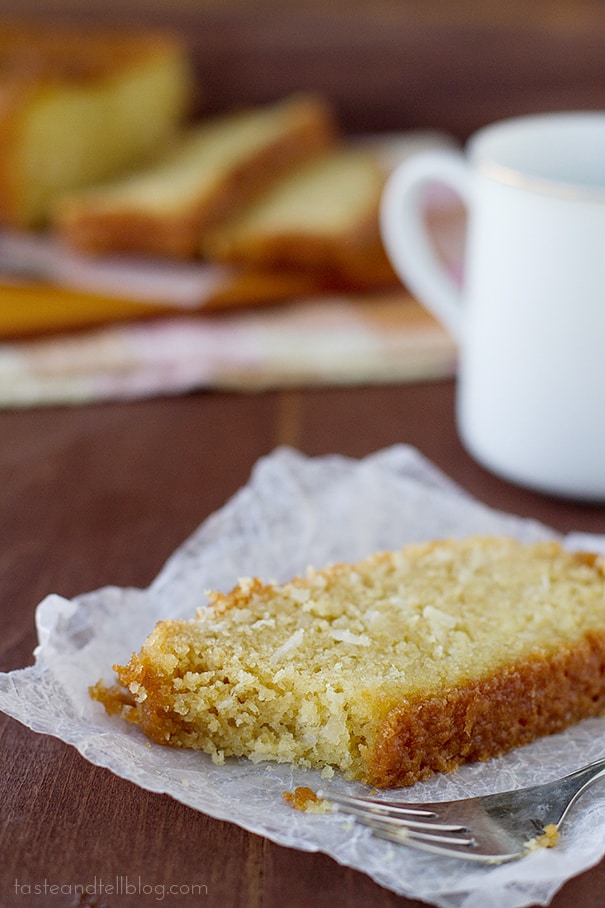 June – Coconut Bread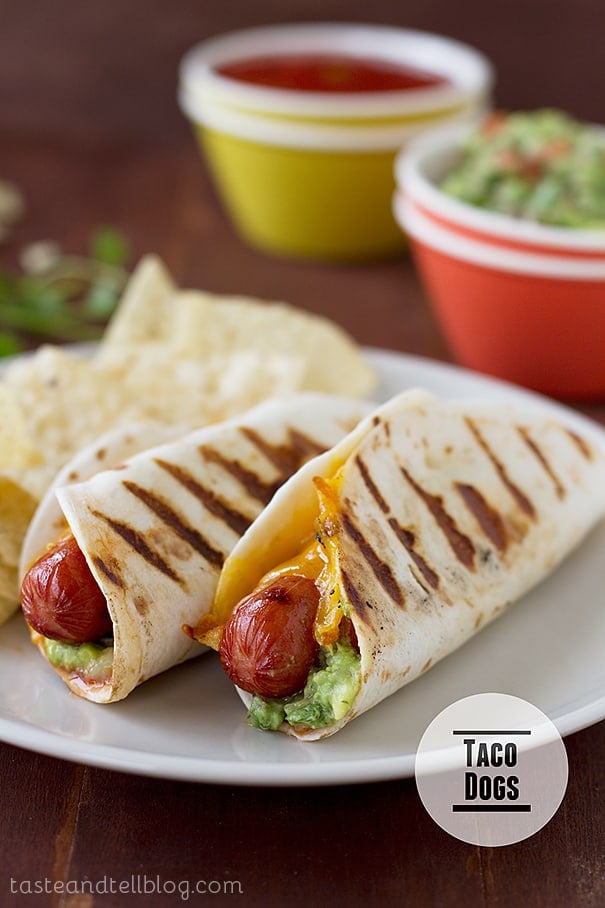 July – Taco Dogs
August – Margherita Chicken
September – Peach Melba Pie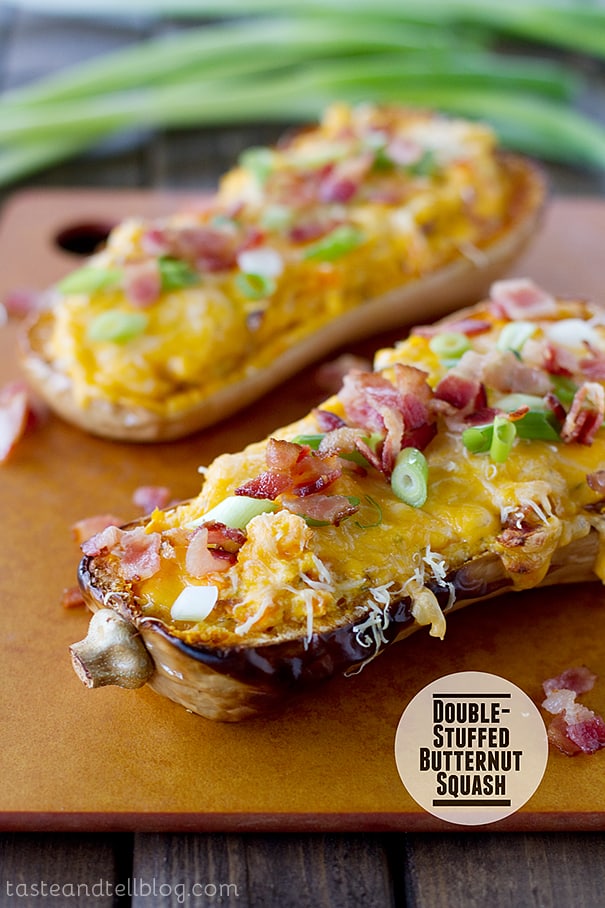 October – Double-Stuffed Butternut Squash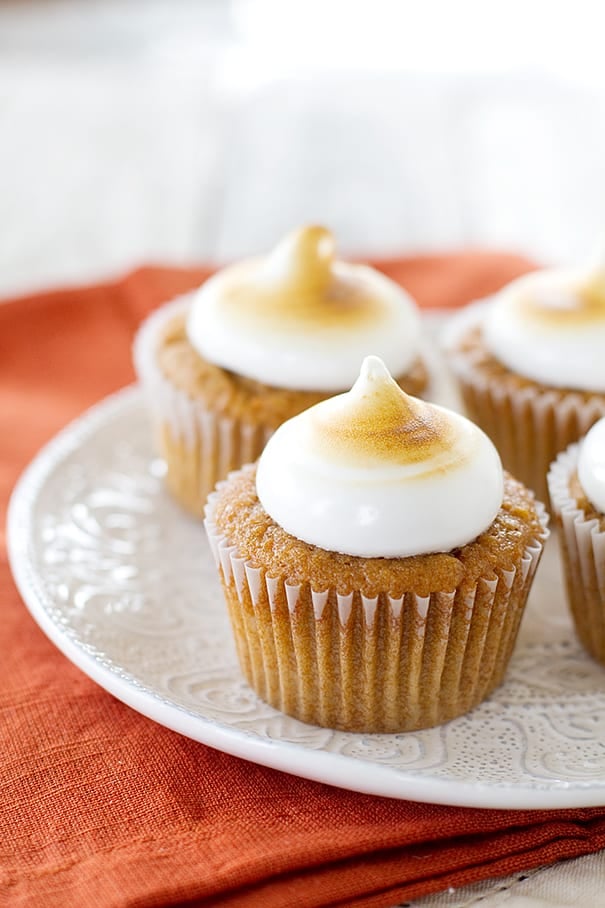 November – Sweet Potato Cupcakes with Toasted Marshmallow Frosting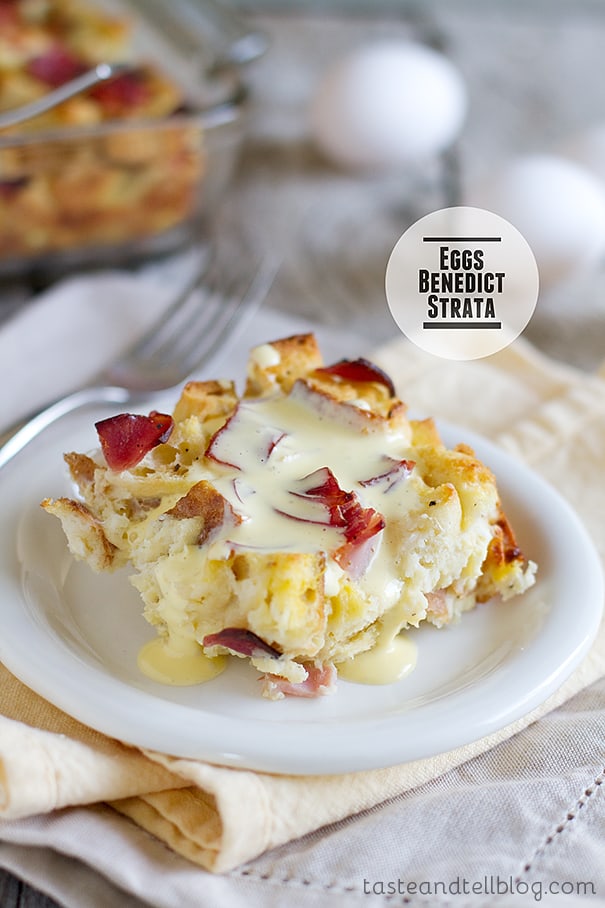 December – Eggs Benedict Strata